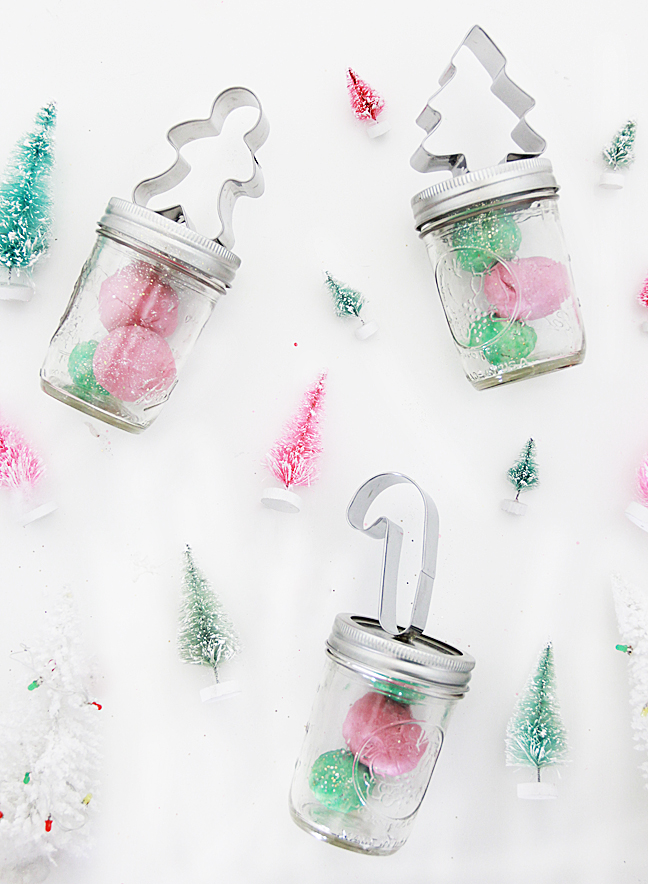 If you are throwing a party this holiday season that involves kids, these play dough mason jars make the perfect party favor. I've made a version for birthdays before, and they were a huge hit with the kids. Even better, they're simple to make. They even make a great stocking stuffer too; you can do a whole Christmas cookie cutter (play dough cutter) set and fill a stocking with these play dough party favors for Christmas!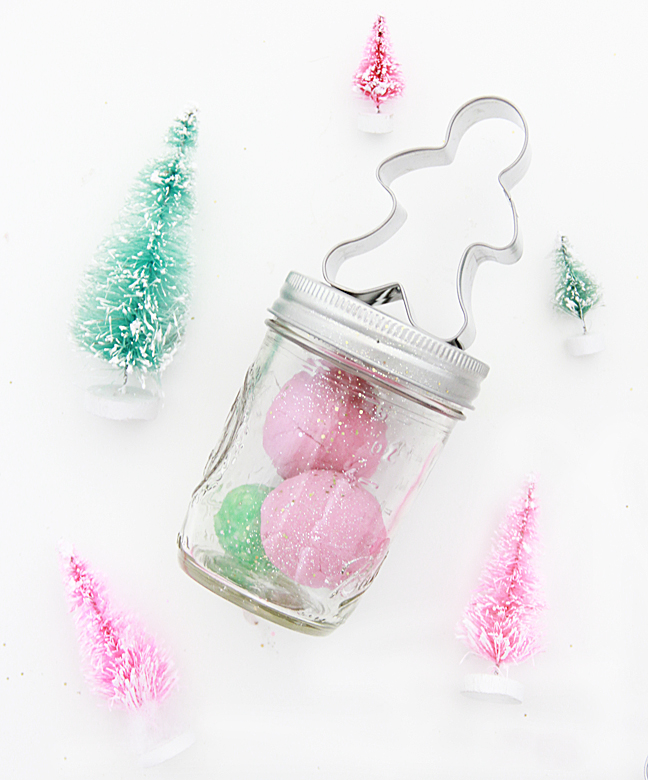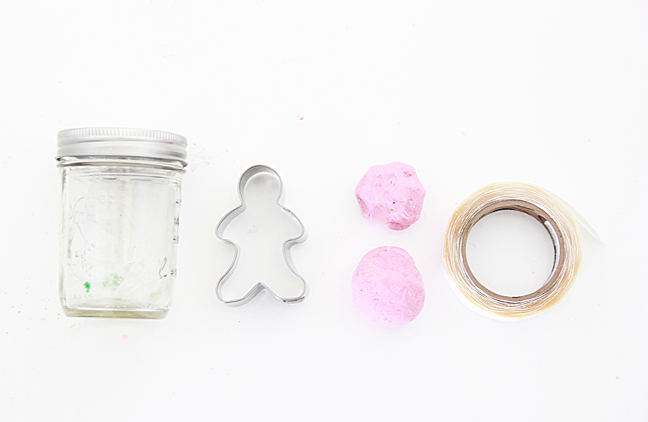 Supplies:
Instructions:
Step 1: Fill your mason jar with play dough snow balls!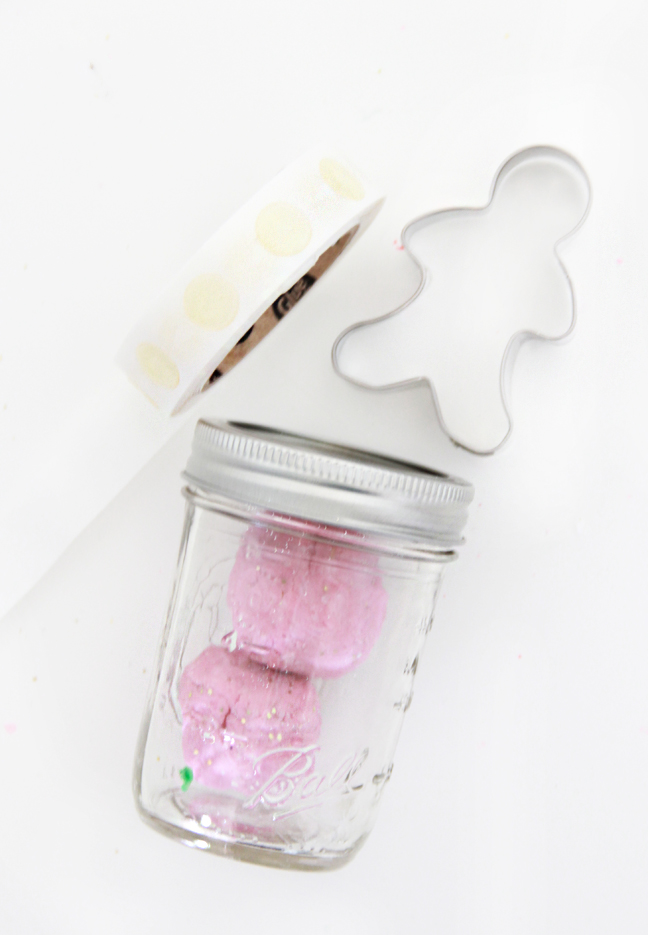 Step 2: Stick your cookie cutter on top using a Glue Dot.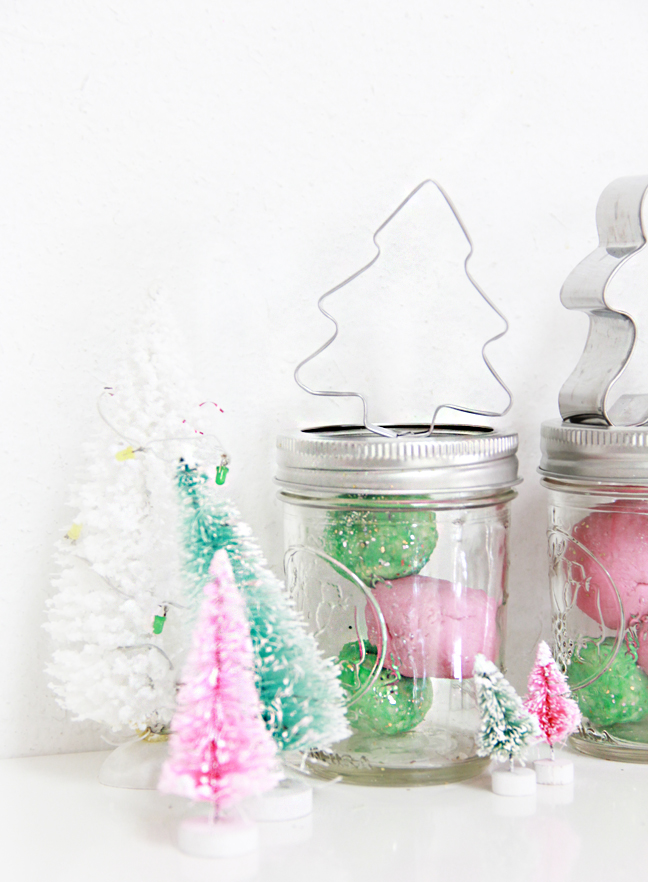 When your kids get the favor they can easy remove the cookie cutter, since we only used a Glue Dot, and make fun shapes with play dough!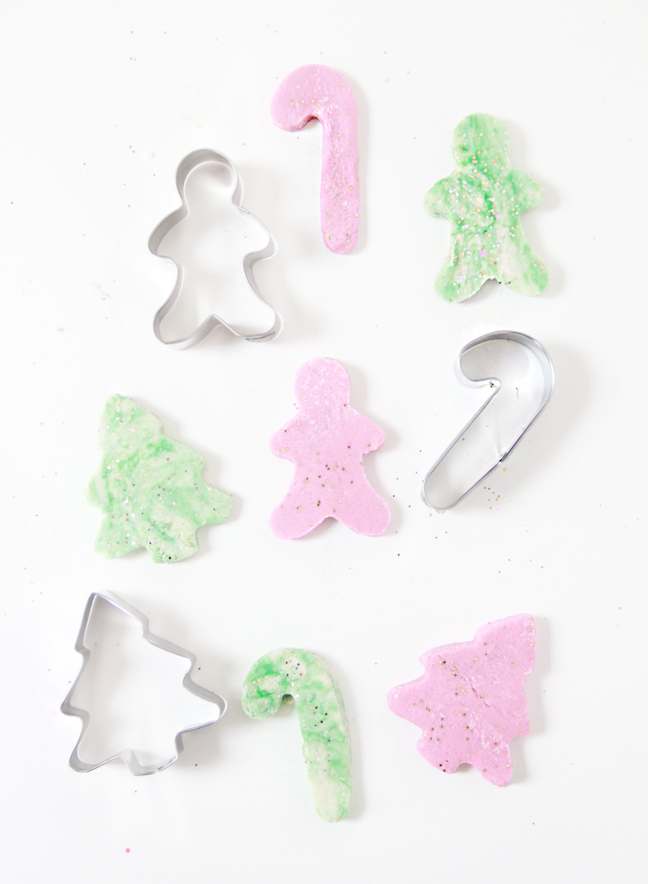 Glitter Play Dough Recipe: (originally from A Bubbly Life)
(glitter is optional)
2 cups flour
1 cup salt
1 tablespoon cream of tartar
Food coloring
Couple drops of glycerin
Glitter (I did not measure—do a healthy sized shake, but if you do too much the glitter will shed.)
1 cup of boiled water
Step 1: Mix dry ingredients while water boils.
Step 2: Pour in water and food coloring and mix.
Step 3: Add a couple drops of glycerin. Mix.
Step 4: Add glitter and mix again.
Step 5: The mixture is cool to the touch very quickly, but let it set, then knead the dough. Keep in a zip-top bag or other airtight container.
The kids can help you make play dough once the mixture cools. My daughter loves to knead it and loves to pick the colors!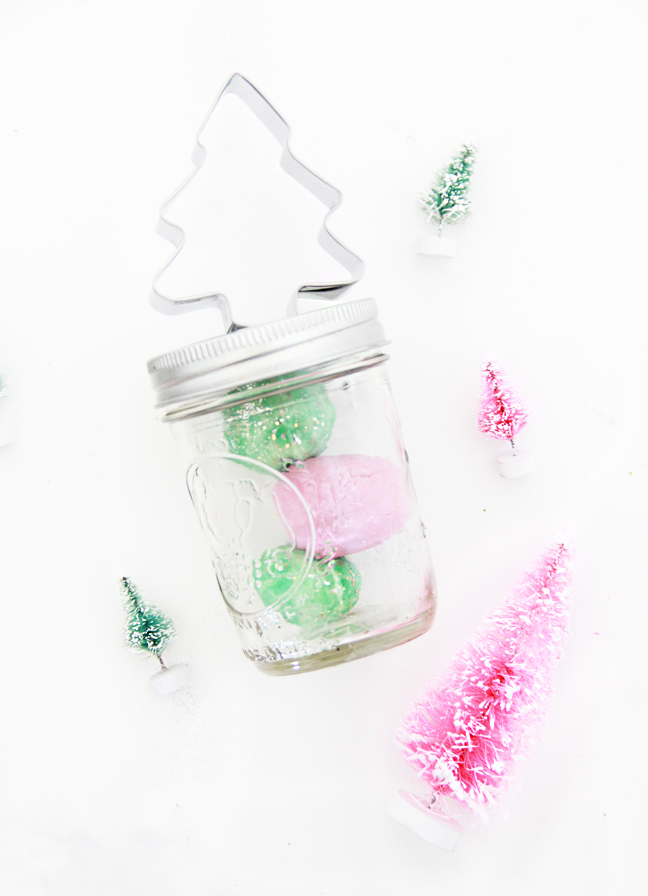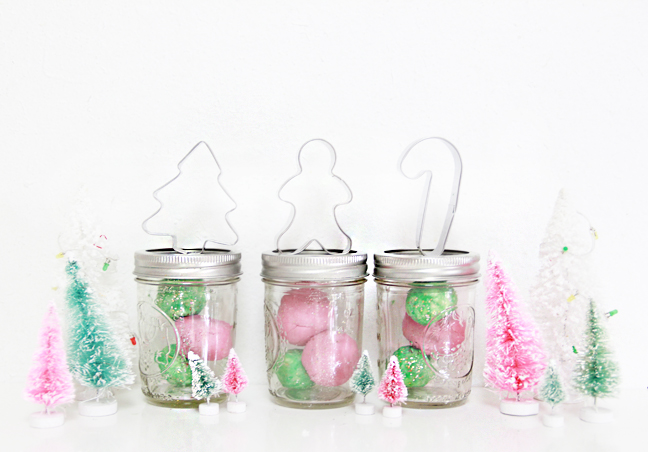 More DIY Christmas Projects for Kids: