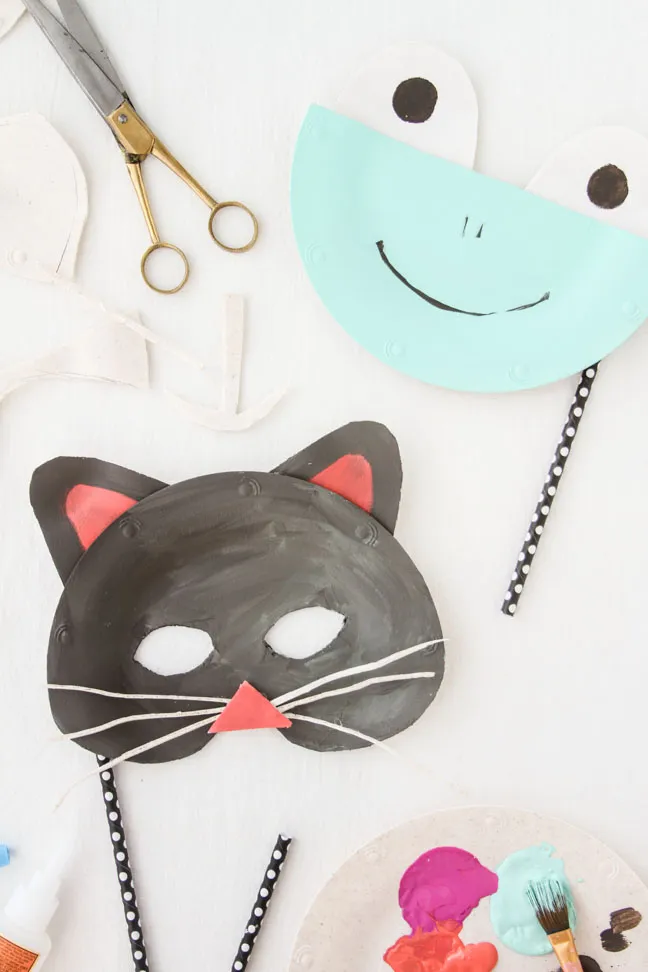 Halloween will be here before you know it, so I made some easy animal masks for kids to get ready for the occasion. These little guys are super easy to make with paper plates and craft paints, which means kiddos can definitely get involved in making their own Halloween masks for parties and playtime around the house. Plus, you'll likely have all the supplies you need to get started at home already.
Want to make your own Halloween paper plate animal masks? Here's how.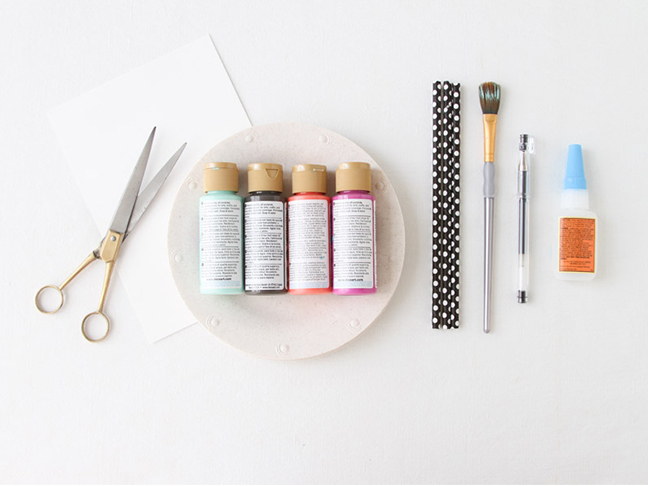 Supplies:
paper plates
scissors
craft paint
paintbrush
pencil or pen
craft glue
paper straws or popsicle sticks
Instructions: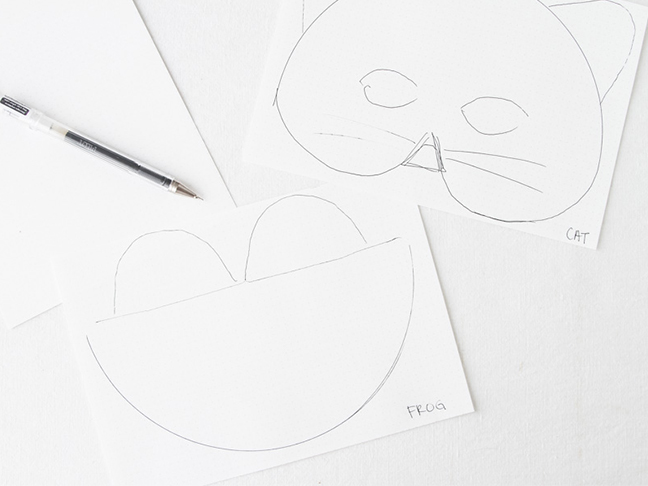 Step 1: First, decide the types of animals you want to make. I chose a frog and a cat. Then, sketch out the basic shapes you'll need on paper first, before cutting up the plates. This will cut down on the number of wasted plates and will help you to work out any issues ahead of time.
If you'd like, use the images shown as a reference for the shapes needed for each animal.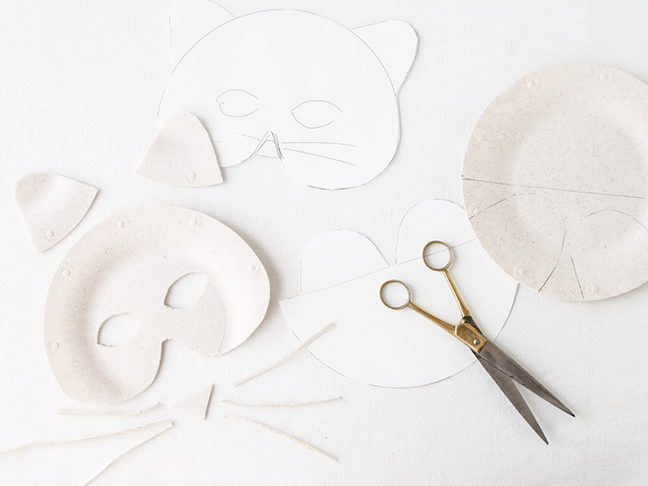 Step 2: Next, cut and trace the paper shapes onto the paper plates with a pencil or pen, and poke small holes for the eyes, as a guide, if you'd like. Then, cut out all of the paper plate pieces needed for the animal masks. This would also be a good time to cut the eye holes, if desired, which you can do by poking your scissors through the paper plate where you'd like the eye holes to be and then cutting them into larger holes once the scissors are through.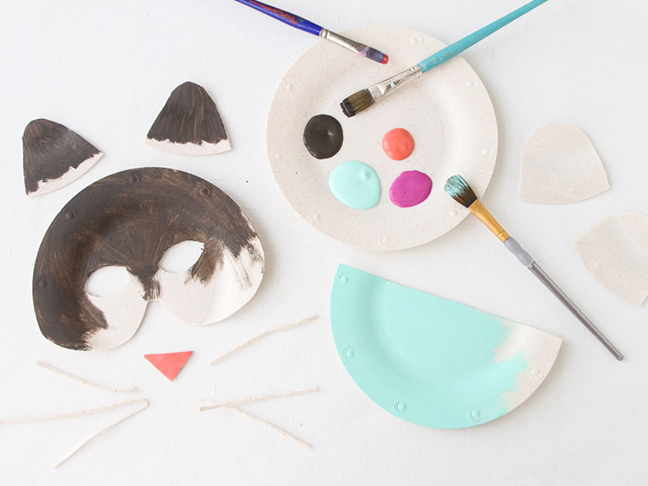 Step 3: Paint the pieces to bring your animal masks to life. I found it helpful to look at some reference images of illustrations and/or photos of each animal as a reminder while painting.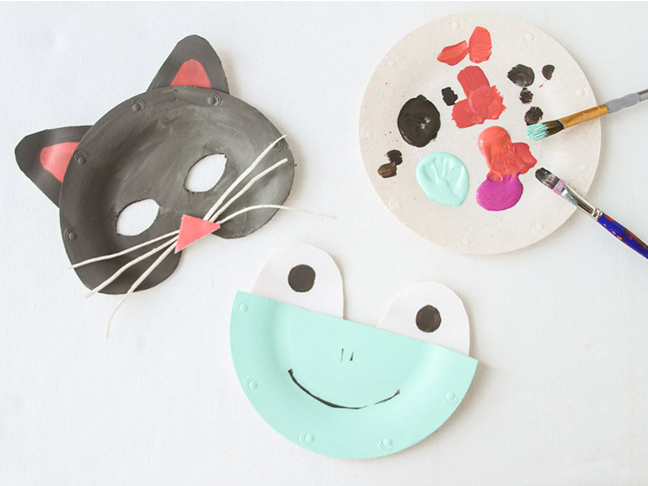 Step 4: Assemble all of the pieces and attach with craft glue.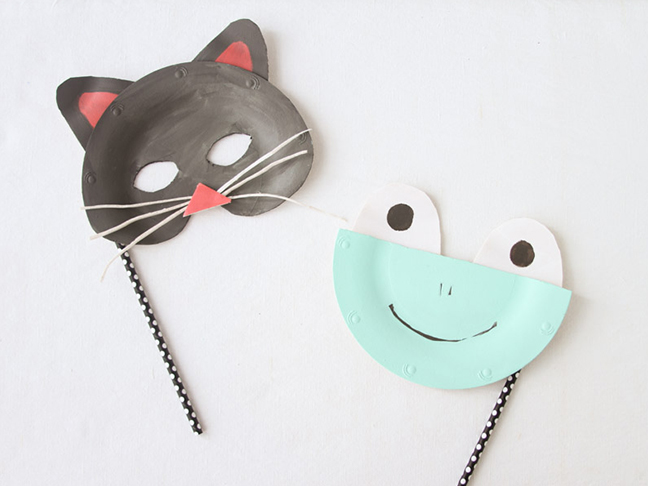 Step 5: Add a paper straw or popsicle stick to either side of each mask to make it easy to hold.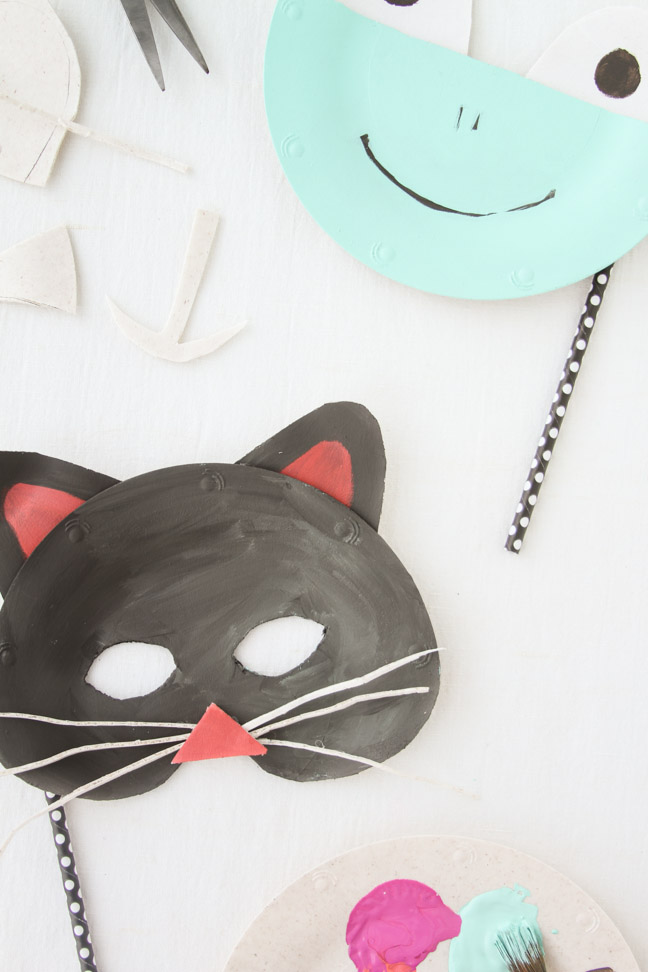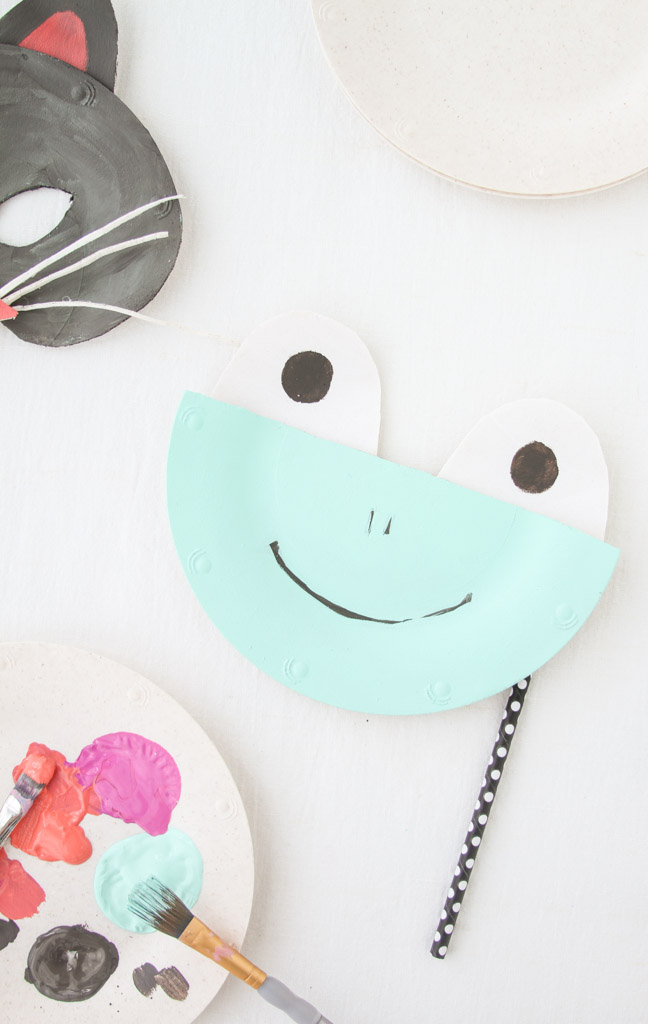 More DIY Halloween Costumes: