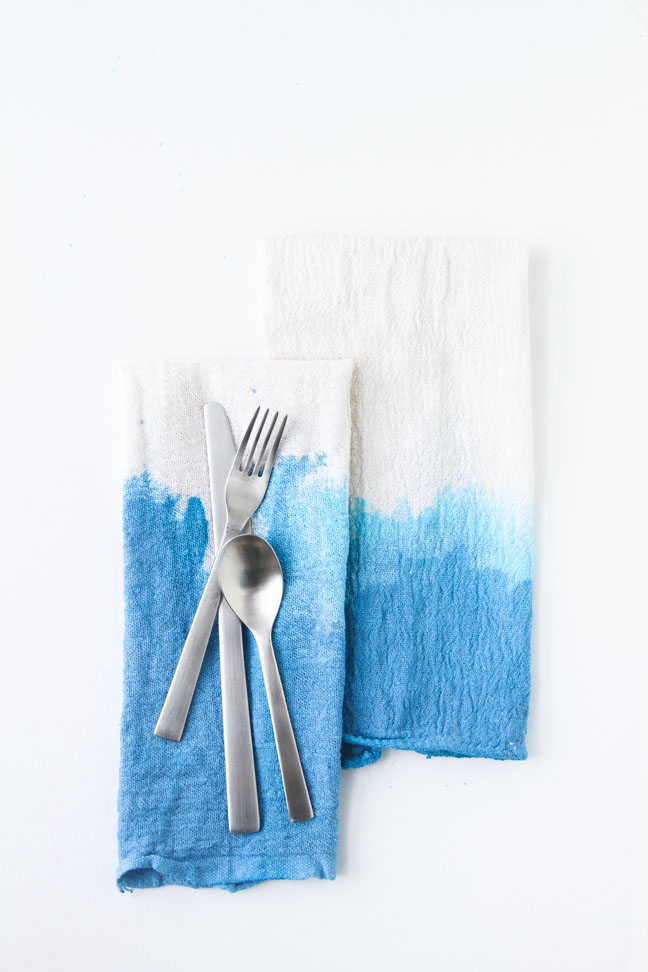 I don't know about you, but as the weather starts to heat up, I get more and more excited about the possibilities of late spring and early summer entertaining. So, I created these easy dip dyed napkins to celebrate the warmer temperatures that are headed our way. And you can make them too. You'll just need a few items…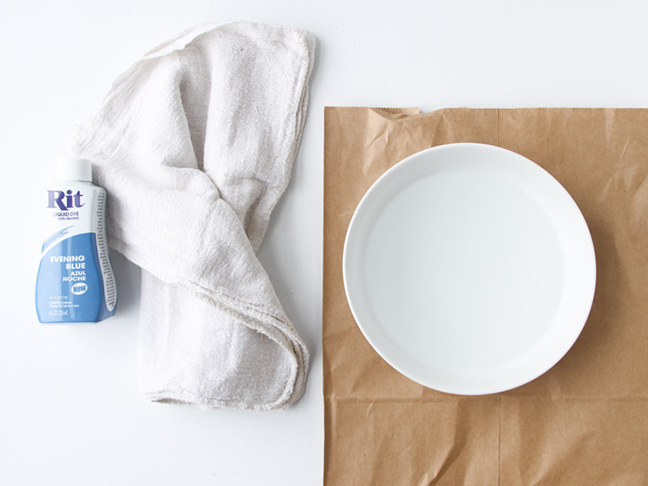 Supplies:
fabric napkins 
bottle of Rit fabric dye
medium to large bowl
water
rubber gloves
newspaper or paper bags (to protect the surface you're working on)
Instructions: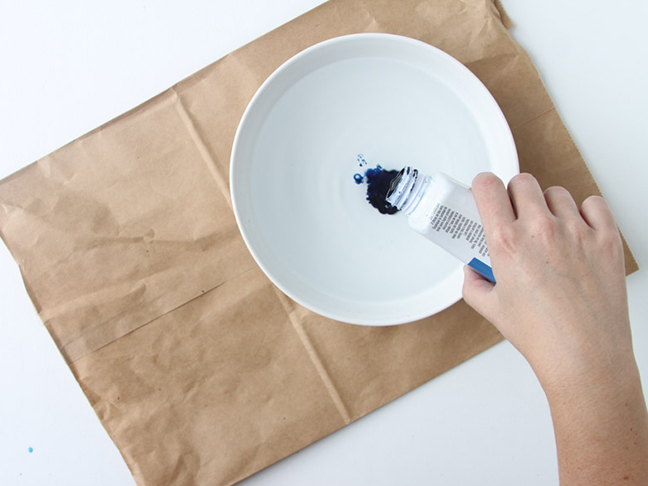 Step 1: Pour hot water and dye into a medium or large bowl, according to the instructions on the bottle. I used about ⅛ of a bottle of dye and four cups of hot water for a set of six napkins. Stir with a spoon.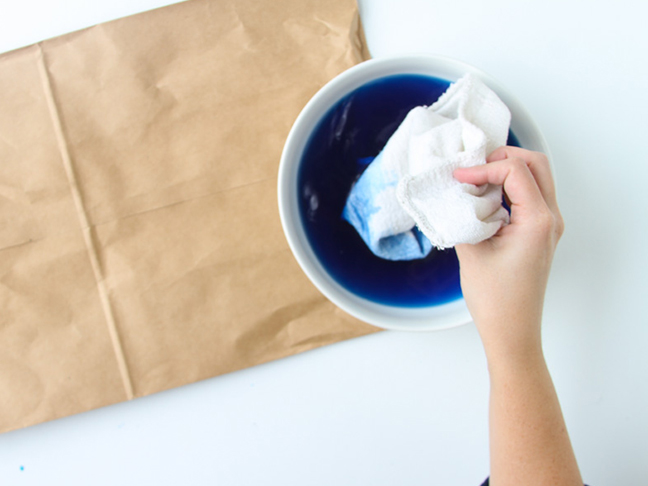 Step 2: Next, dip napkin into the dye bath until you've reached the desired coloring.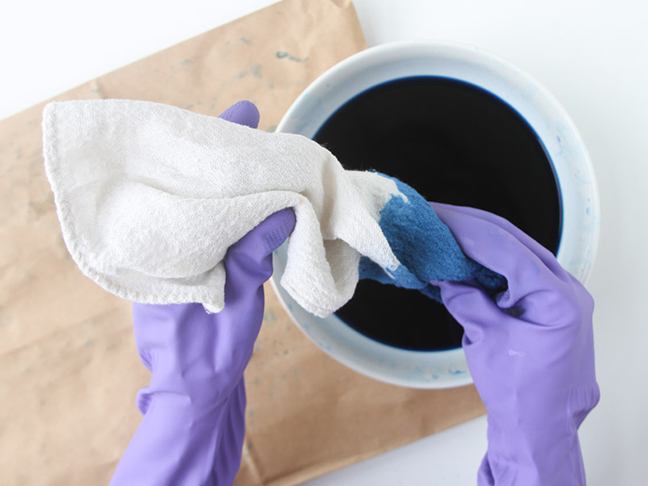 Step 3: Remove excess dye from the napkin by squeezing the ends of the napkin. Make sure you're wearing rubber gloves for this step or your hands will get stained with the dye.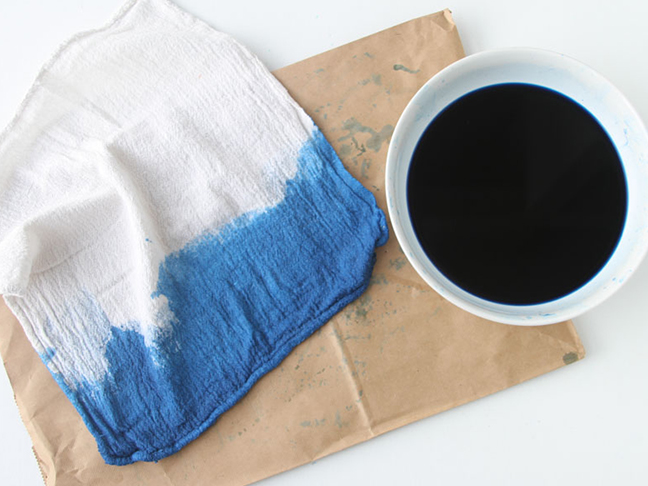 Step 4: Then rinse the napkins with warm water until the water runs clear. Wash with mild detergent and dry flat or in the dryer, according to the packaging.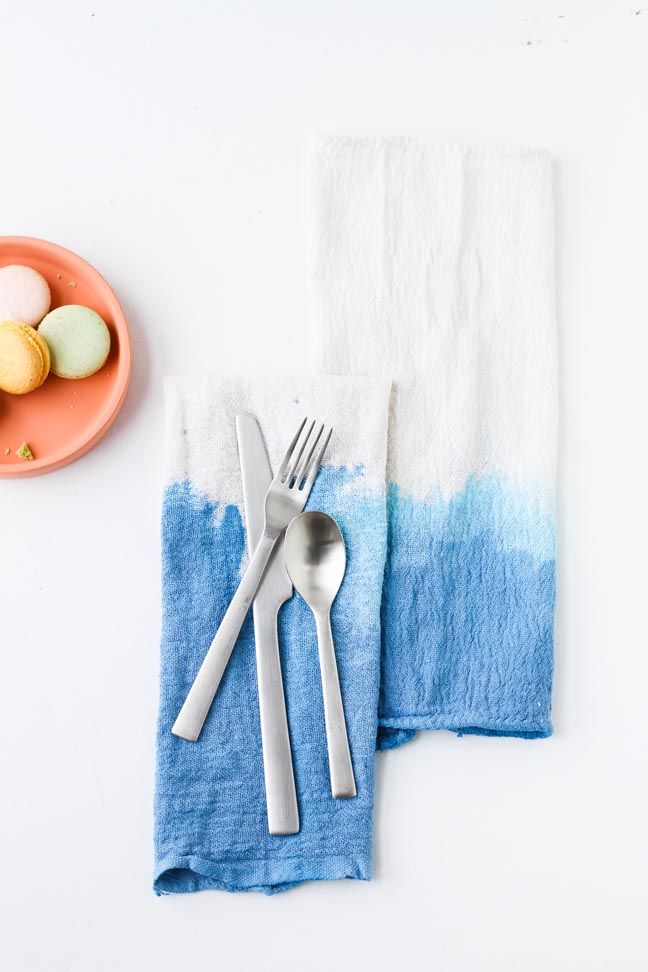 More DIY Napkin Ideas: