With holiday shipping deadlines soon approaching, now's the time to whip up a few easy-to-make handmade gifts. These little stenciled baby onesies are my go-to when it comes to Christmas gifts for moms or for baby showers. You can customize them to say something special for Baby or Mom (or Dad!), and they're super simple to make.
Here's how to stencil fabric using freezer paper: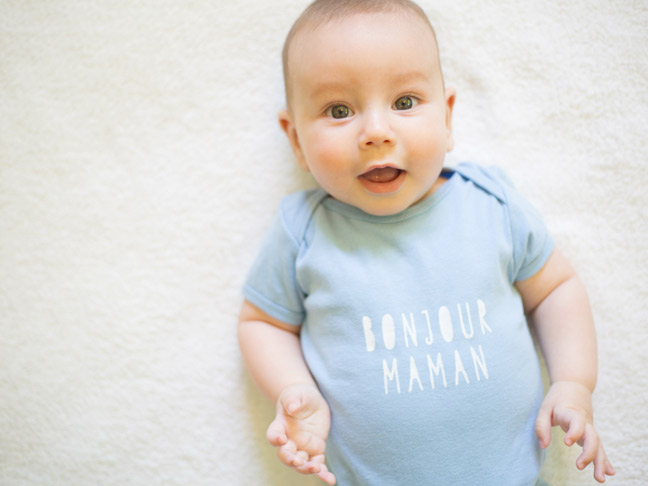 Supplies:
blank baby onesies
freezer paper
iron
scissors and craft knife
craft paint
paintbrushes
Instructions:
Step 1: Cut your design out of freezer paper. It can be anything from words to a picture—be creative! We decided to make one that says "Good Morning, Mommy" in French. Because that's adorable.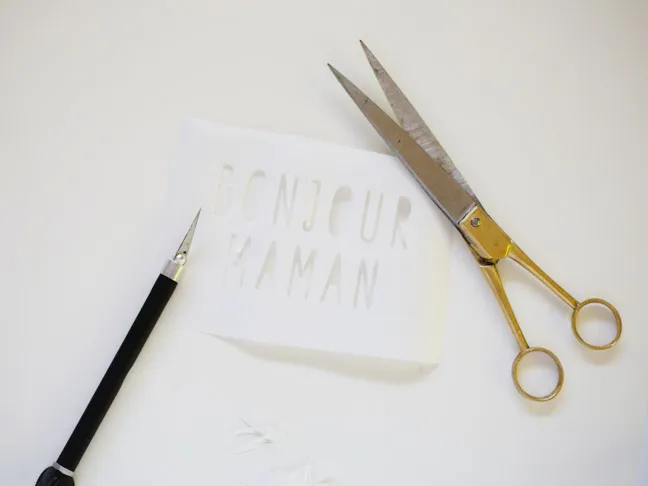 Step 2: Place the freezer paper shiny side down onto the onesie. Be sure that the words are centered and straight. With an iron on high heat, press directly down on the freezer paper briefly; it should only take about five seconds or so. Smooth all areas of the paper down with the iron. It should adhere lightly to the fabric.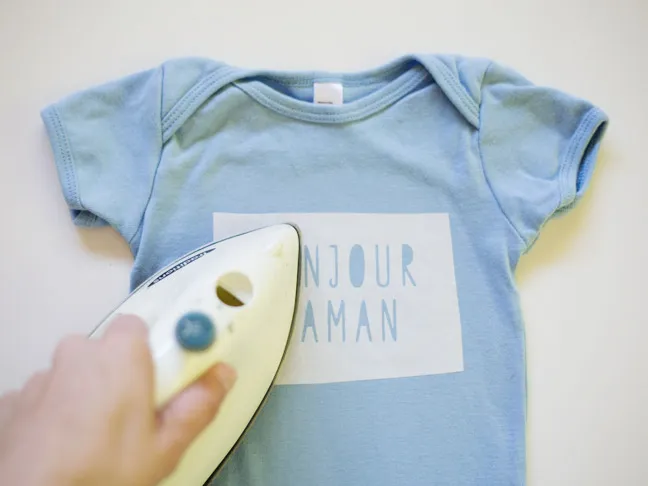 Step 3: Apply craft paint to the stencil. If you have a light color of paint, it's smart to paint the whole design once and then go over it again to be sure you have full coverage.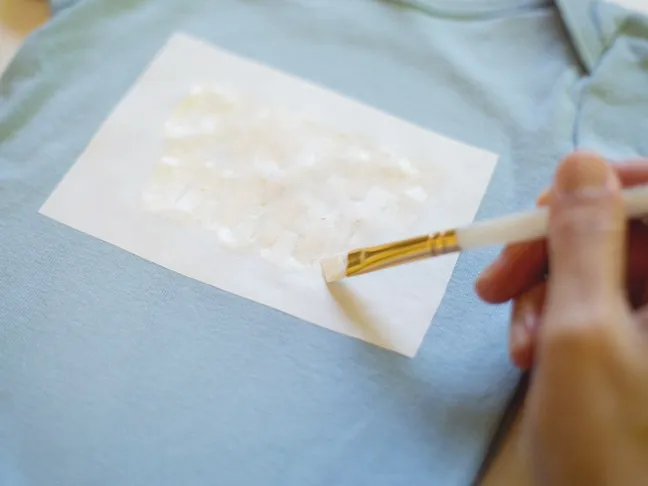 Step 4: Carefully peel away the freezer paper stencil. Set the onesie aside to dry thoroughly.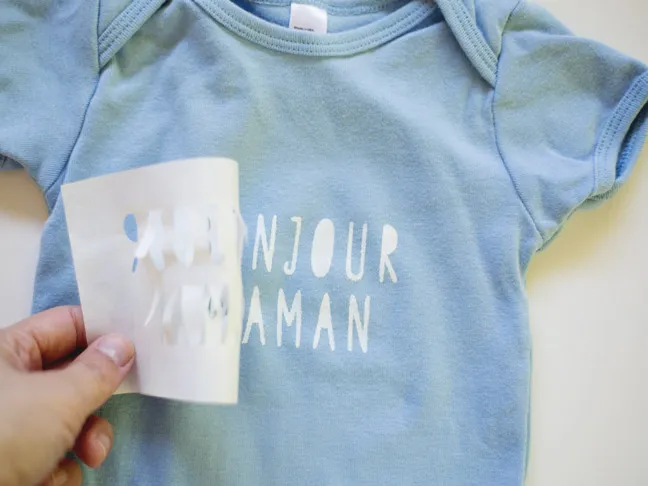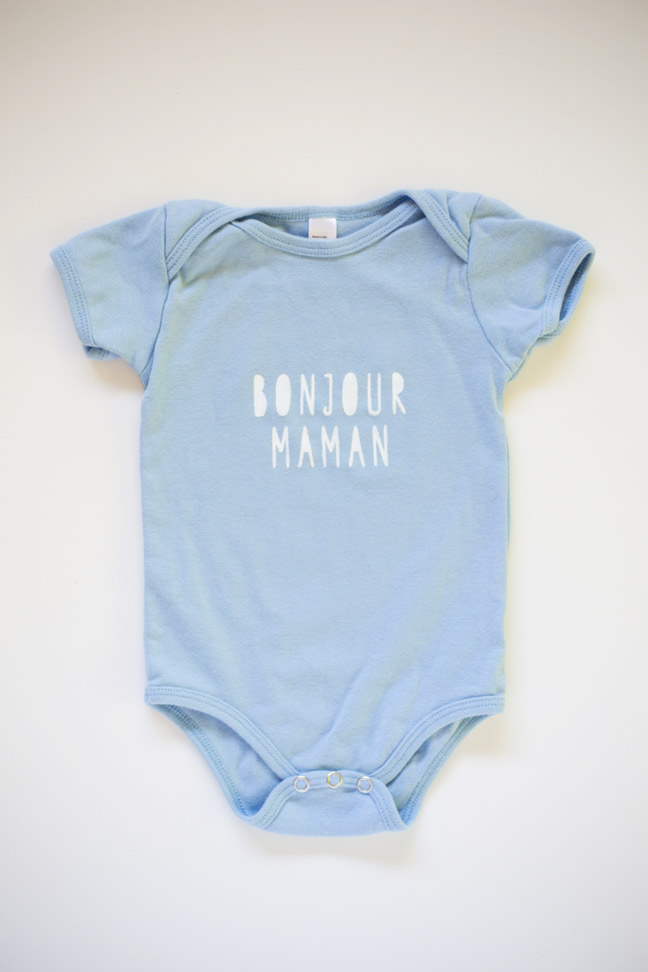 Step 5: Give the onesie a wash with your usual detergent and settings to soften the paint. It'll come out ready to go! Put a cute baby in it and be prepared to want to make a million more of these little guys!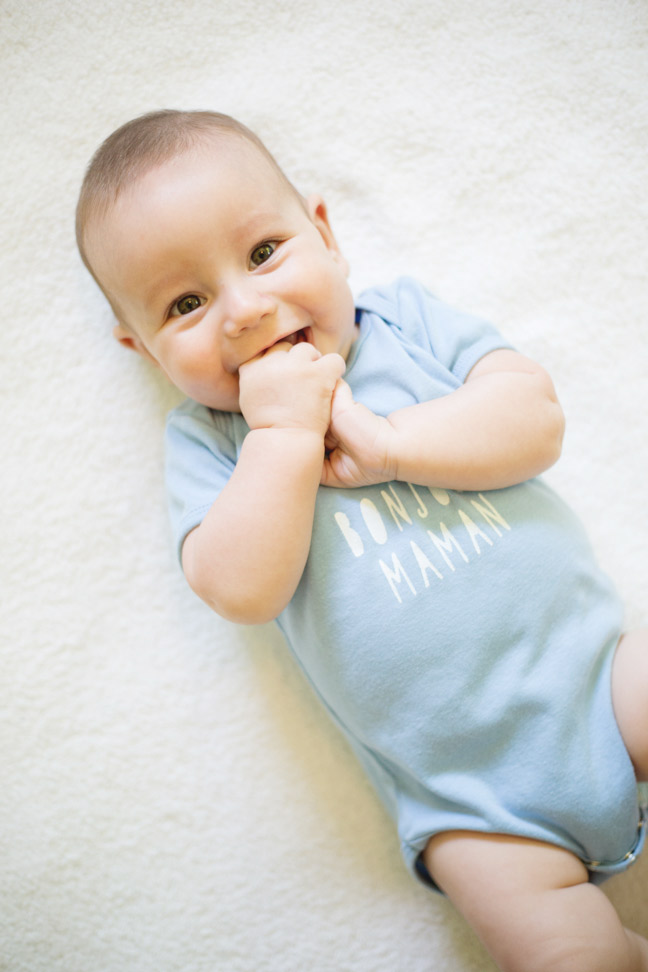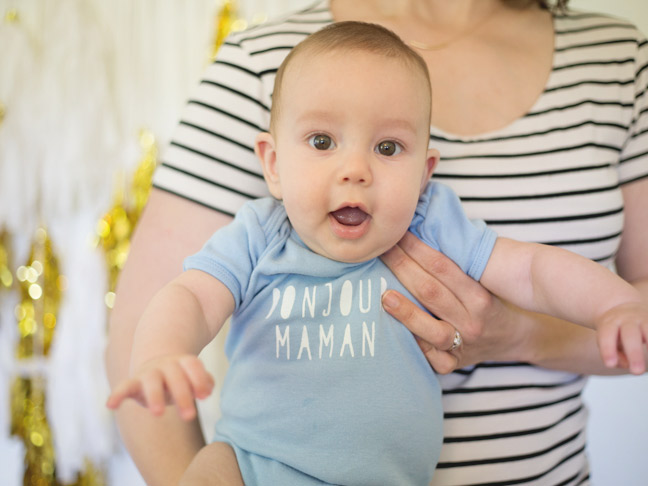 More DIY Baby Clothes: