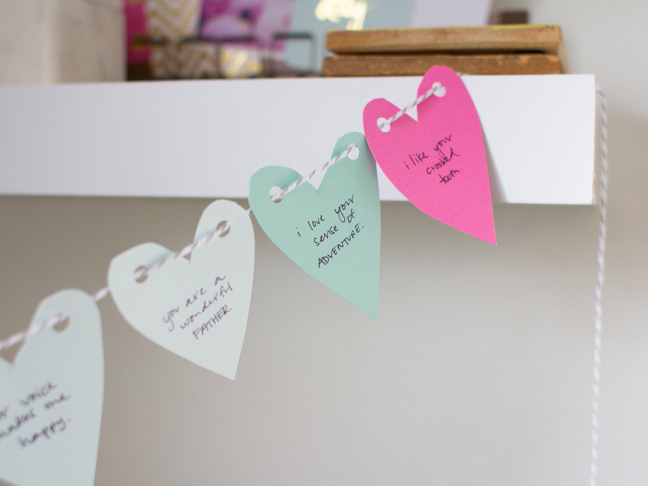 I'll never forget when someone gave me my first heart attack. It was my birthday, and I stepped out onto my front porch to find it strung all across with garlands of paper hearts. On the hearts, my attackers had written the sweetest little notes, inside jokes, and funny little sentences. I saved the heart garland and still have it to this day. If you're looking for something special to do for your valentines, how about you give 'em a good old fashioned heart attack?!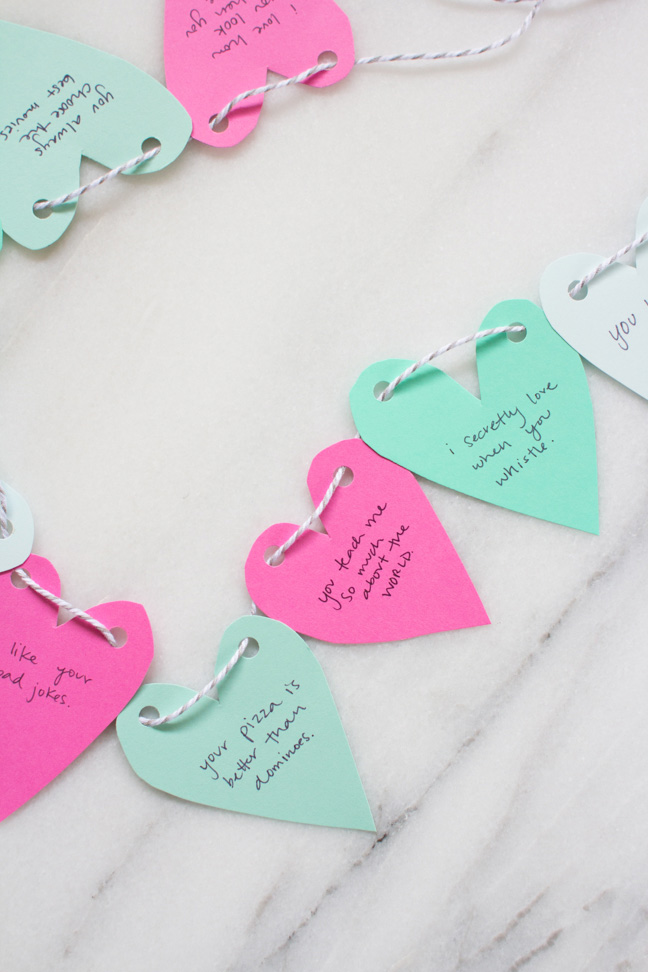 Supplies:
card stock in various colors
scissors
hole punch
baker's twine
pen
Instructions:
Step 1: Choose your card stock colors and begin to cut out hearts. You can get fancy and trace the hearts from a template if you'd like them to be all the same shape and size, but I like mine to be cut freehand so there's a little variation.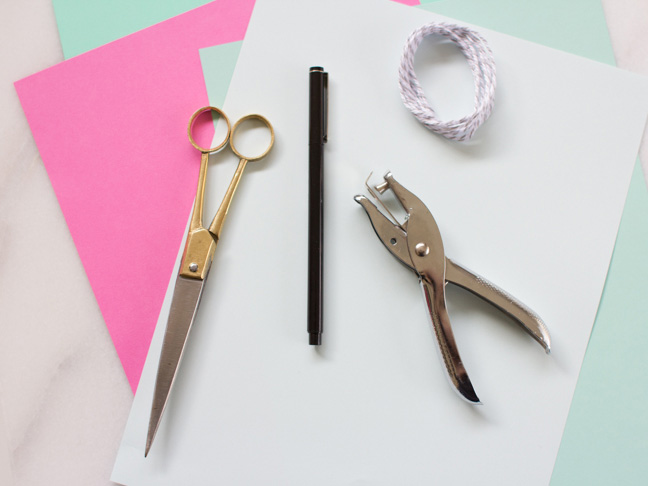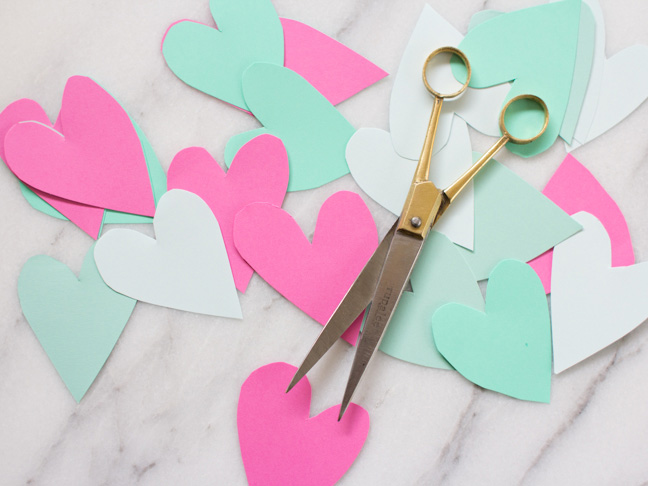 Step 2: Punch two holes at the top of every heart.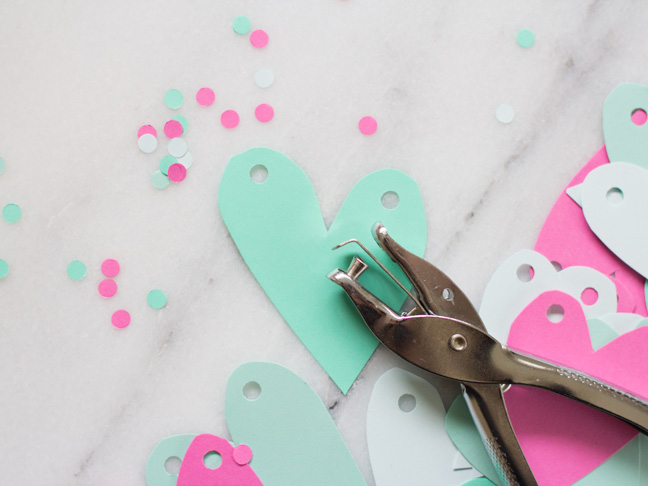 Step 3: On each heart, write something sweet to your valentine! It could be a compliment, a love note, an inside joke, or even song lyrics. Anything is fair game!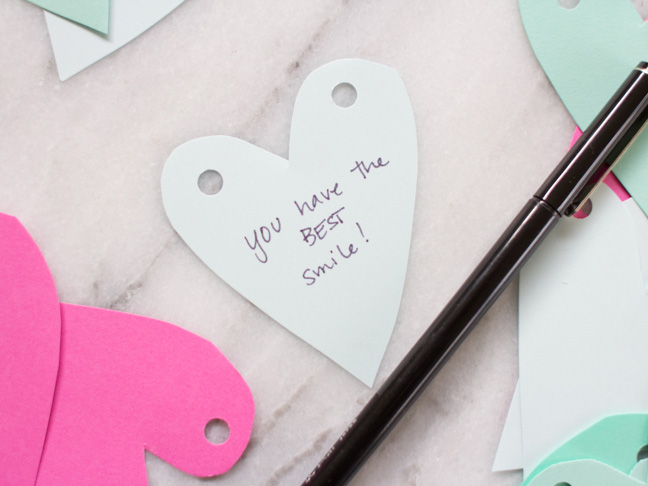 Step 4: String the hearts onto the twine. Start at the back of the heart and string it through the first hole, then come across the front, and string it through the second hole to the back. Repeat until all of your hearts are on the twine.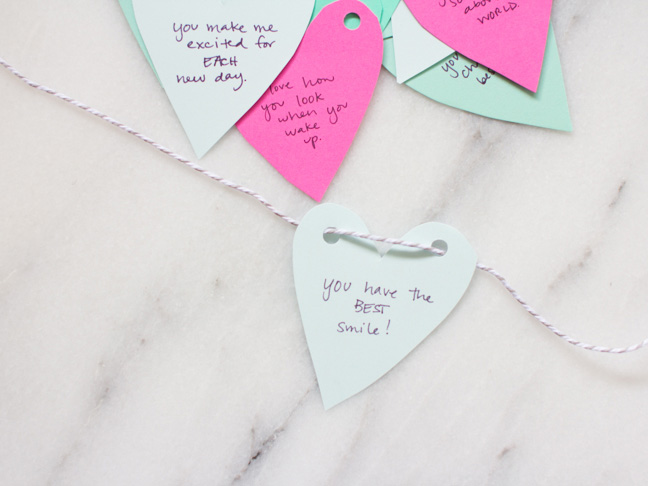 Step 5: Hang your heart attack somewhere your valentine is sure to see it! This would be a perfect little project to do with the family, or help little ones put together for siblings, teachers, or friends. Give everyone you know a heart attack!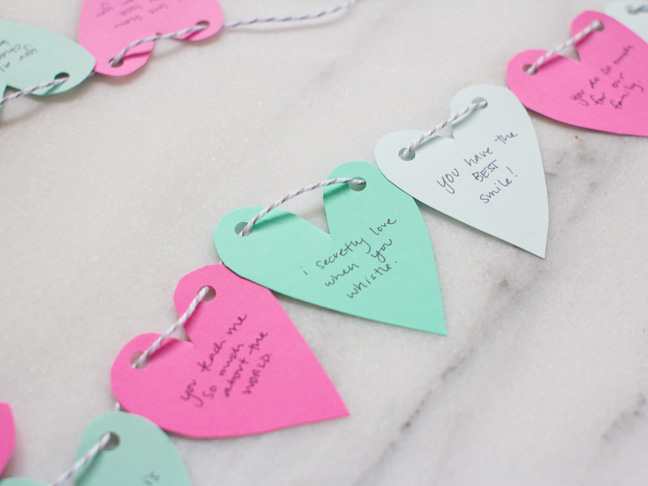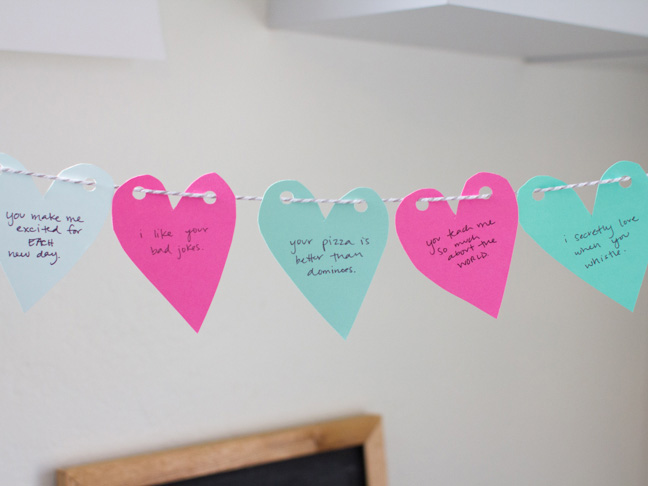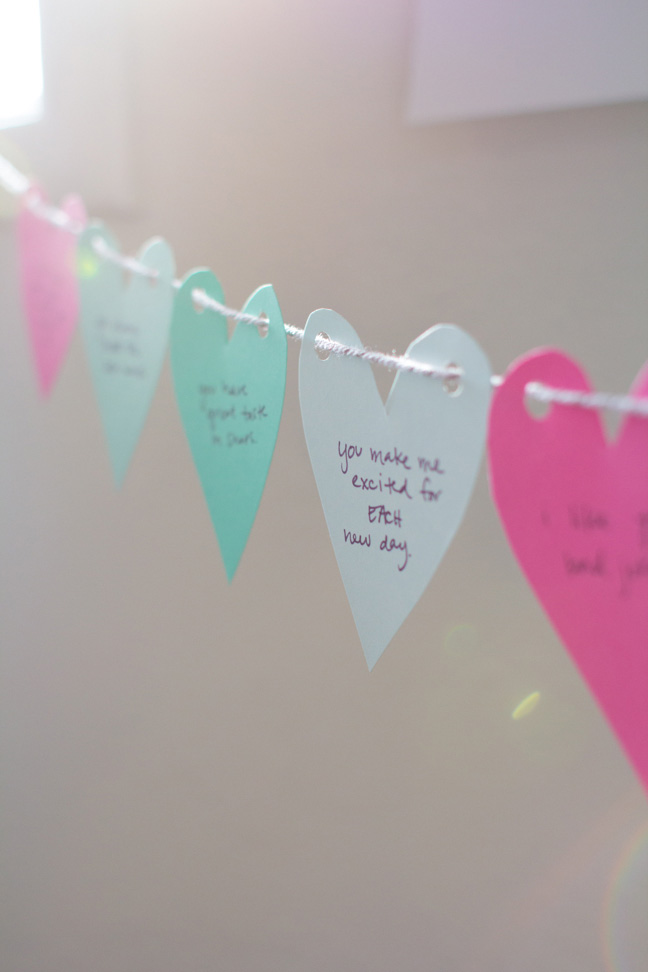 More DIY Valentine's Day Crafts: