Everyone is coming up with interesting ways to display table numbers these days for weddings or
dinner parties
, so I came up with a super easy DIY for your next soiree! These DIY crushed glass table numbers are great for entertaining, or even a wedding! With simple craft crushed glass (don't try crushing your own at home) and Mod Podge you can create a sparkly addition to your centerpiece!
Supplies:
Crushed glass – I found mine at Afloral!
Wooden numbers (large enough to act as part of your centerpiece)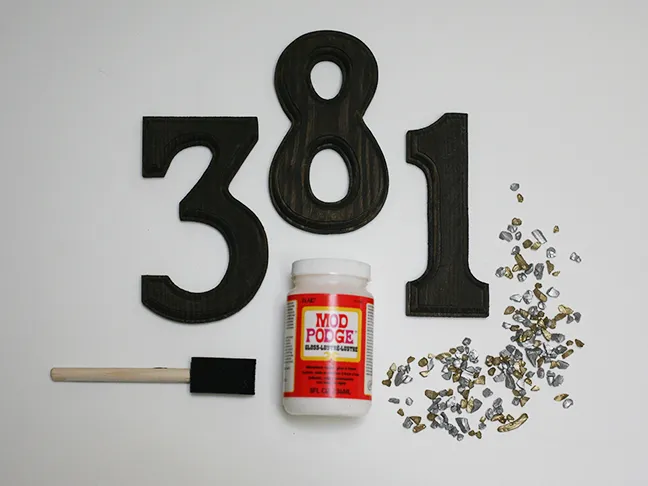 Instructions:
Step 1: Mix the colors of crushed glass you want to use—I chose metallic gold and silver!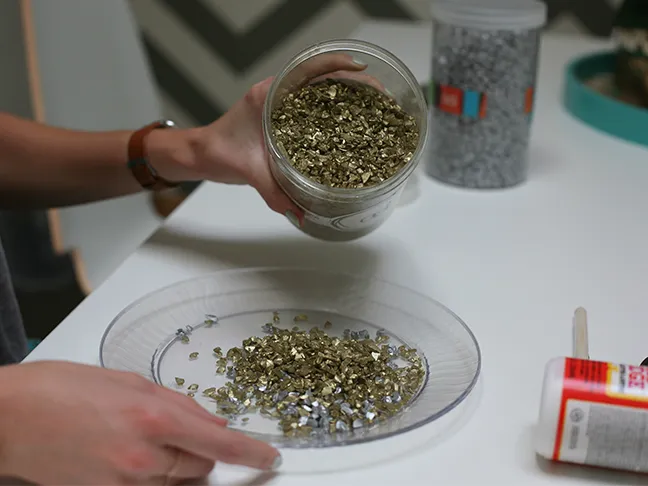 Step 2: Spread Mod Podge onto the table numbers using a paintbrush.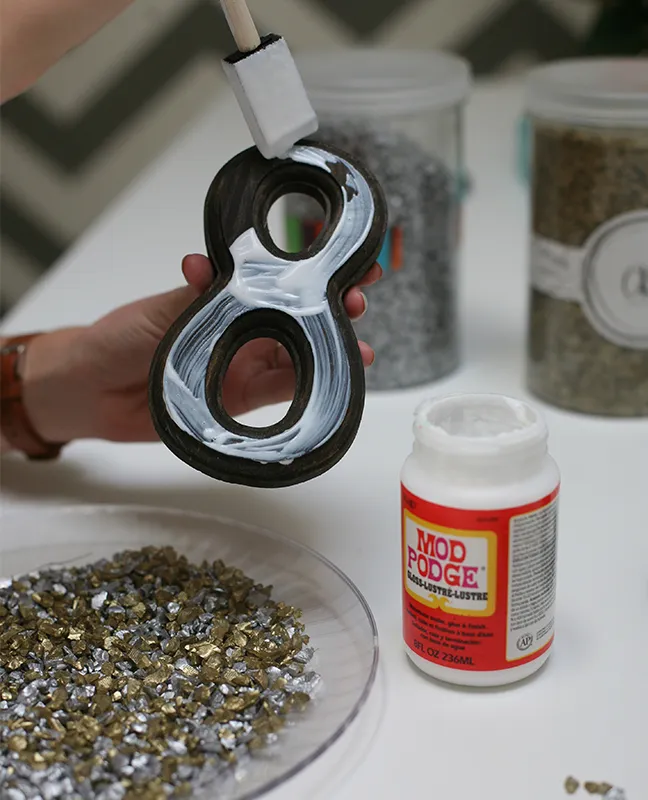 Step 3: Pour the crushed glass over the Mod-Podged table numbers and arrange so that the number is covered. Then, let dry. If pieces aren't sticking you can add a little more Mod Podge and stick them on by hand!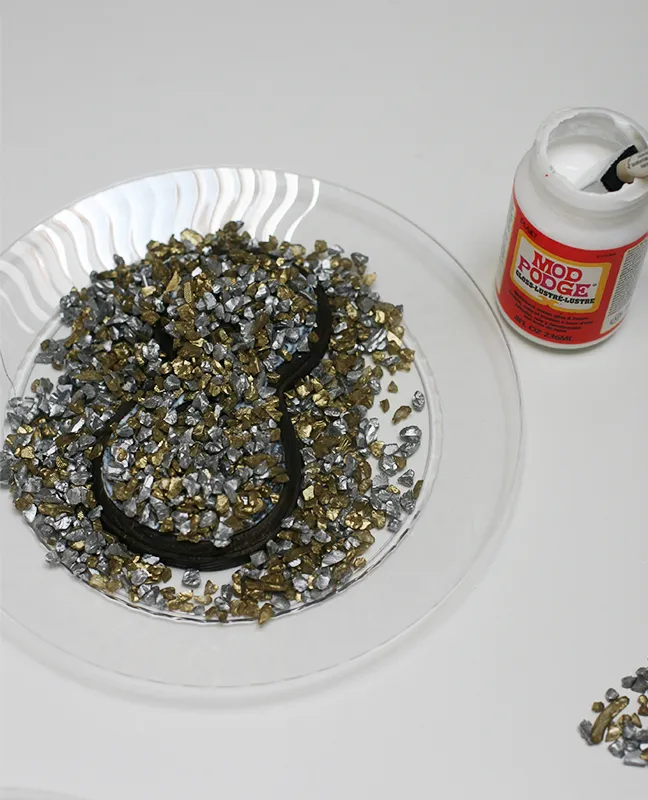 Once dry, your fancy table numbers are all done and you're ready to set the table! Yes, I promise, it's really that easy. 🙂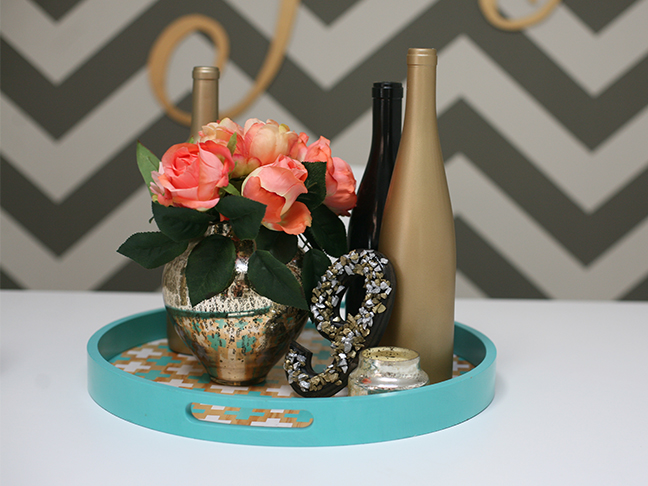 More Centerpiece Ideas: