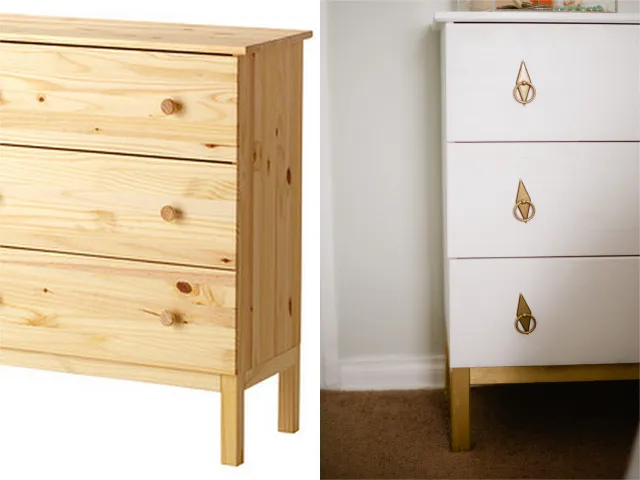 We all want stylish and chic furniture on an Ikea budget, right? Well, I'm here to show you how you can turn a raw wood Ikea dresser into something fabulous and expensive looking.
Supplies:
white paint (I used Annie Sloan's chalk paint—no primer needed!)
gold spray paint
paint brush, mini paint roller, or preferred method of painting
painter's tape (to tape off between white and gold)
hardware of choice (I used these brass ring pulls with diamond backing.) 
Instructions:
Step 1: Remove original hardware/knobs that come with dresser.
Step 2: Remove drawers, and place dresser and drawers on a drop cloth or plastic in a well ventilated area.
Step 3: First paint body of dresser. While that is drying, paint drawers. Apply two coats (you may need three depending on paint used and whether you needed or used a primer).
Step 4: Once you've done the number of coats you want and paint is dry, tape off white around base/kickboard of dresser and paint it gold. You may need two coats of gold as well.
Step 5: After all paint is dry, add new gold/brass hardware of your choice. I used these drawer pulls.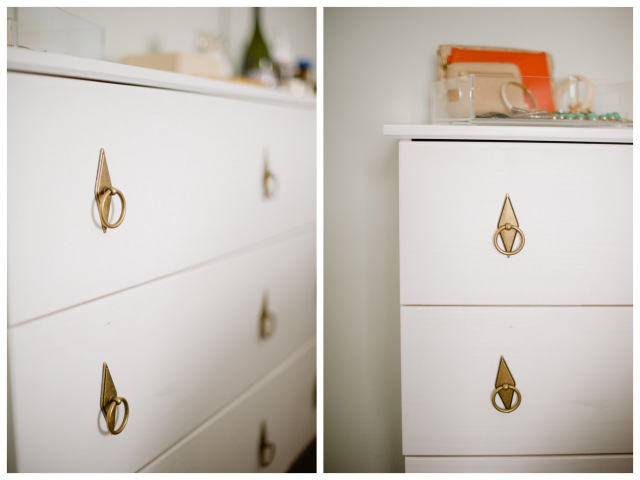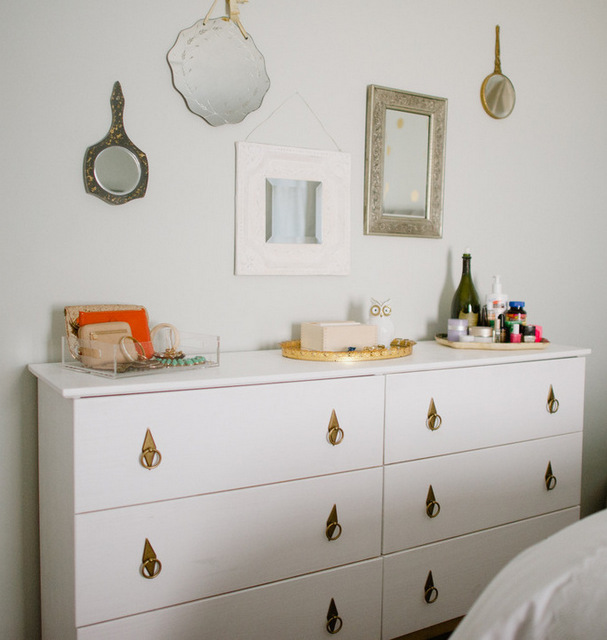 Now you have a fabulous dresser that looks very expensive but costs much less. My total cost breaks down like this:
Ikea dresser: $149 (for 6 drawer)
paint and supplies: $30 max
hardware: $50
For a total cost of under $230! And if you have a smaller dresser your cost would be almost half that. What is your favorite Ikea hack?
More DIY Furniture Makeovers: