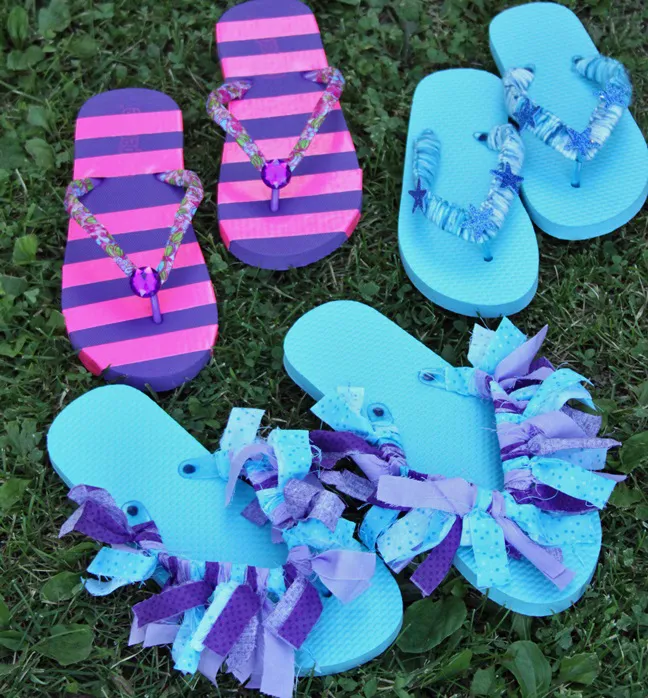 Decorating flip flops is a super-fun sleepover activity! Taking dollar store flip flops and some fun materials, kids can go wild making a pair of plain shoes fabulous. These shoes are perfect for the beach or the pool, or to show team spirit with coordinating school or team colors! Here are 3 flip flop decorating ideas to put the FUN in functional.
Fabric Scrap Flip Flop Decorating Craft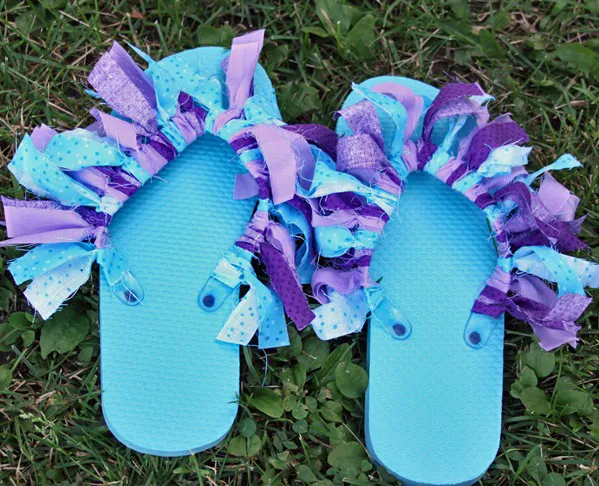 Supplies:
flip flops: 1 pair
coordinating fabrics: about ¼ yard total or a couple scrap pieces
Instructions:
Step 1: Cut the fabric into 40 to 50 ½ inch by about 8 inch strips.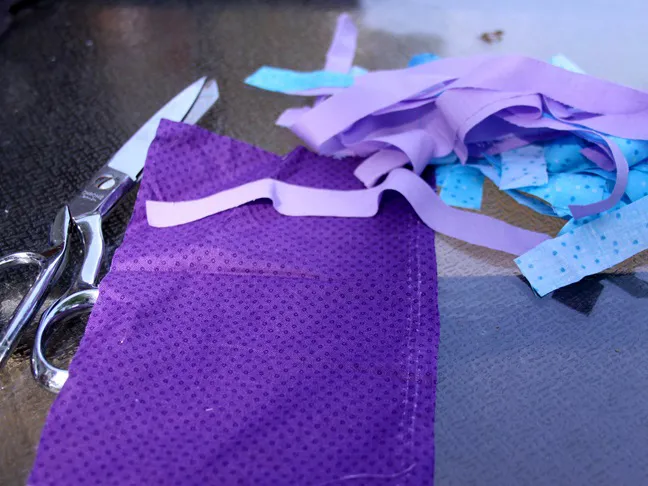 Step 2: Fold the first strip in half so both ends are together and the other end forms a loop.
Step 3: Start at one side of where the flip flop joins the base, and wrap the folded fabric strip around the flip flop strap and put the ends through the loop, then pull tight.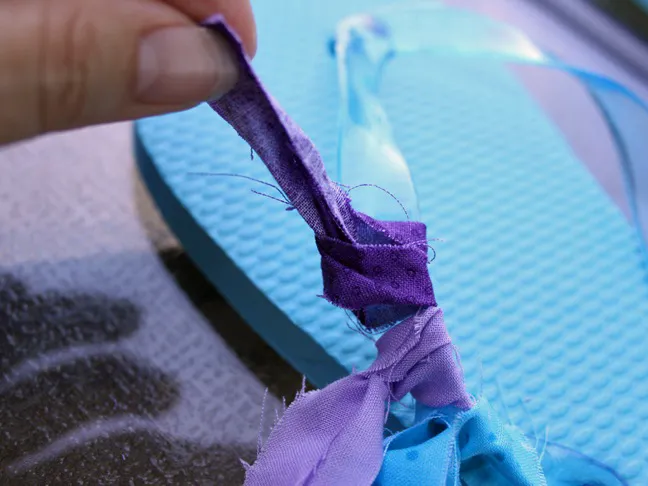 Step 4: Repeat the process until you've covered the entire strap, then do the same on the other shoe.
Next page: Fun with tape!