When my sons were little, they both insisted that their rooms have a little bit of light in them. Night lights helped, but what they loved even more was anything that glowed in the dark. Their rooms slowly became overwhelmed with glow in the dark planets, stars, and stickers. What they especially loved were their glow in the dark lampshades. They each made their own, and every night when they shut their lamps off, their bedsides were aglow with their art.
Whether your kids decorate their own lampshades or you do it for them, a little light from this glow in the dark lamp can send sweet sentiments to them and lull them to sleep. A glow in the dark lamp is so easy to make. Here's how…
Supplies:
Glow in the dark paint
Lampshade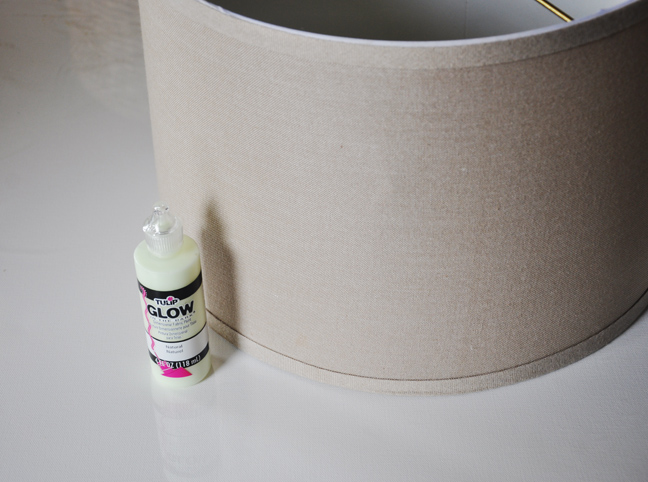 Instructions:
Step1: Start with a game plan. Your lampshade shape will dictate your best design. My daughter likes polka dots, so I used them as an accent.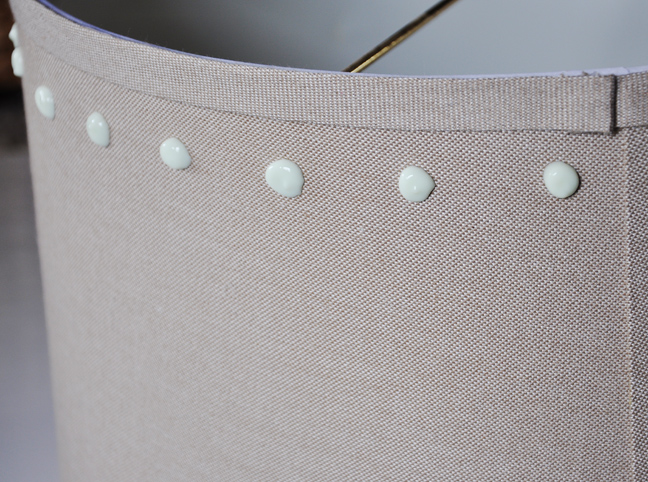 Step 2: Write a special phrase or a few words that they will be comforted by.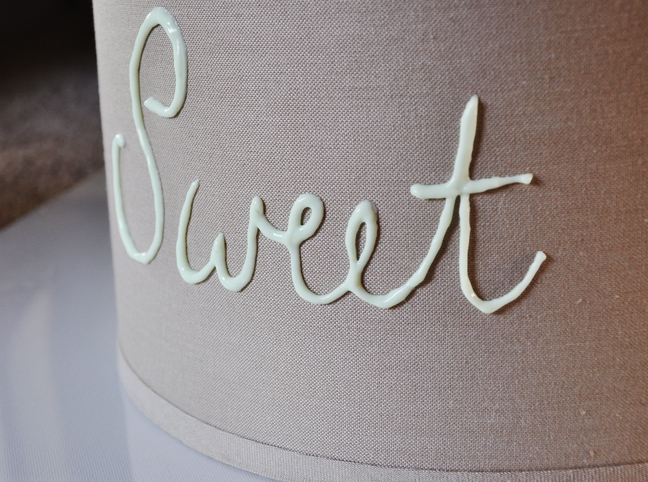 Step 3: Add some special shapes. Get creative! You could do the numbers or alphabet too!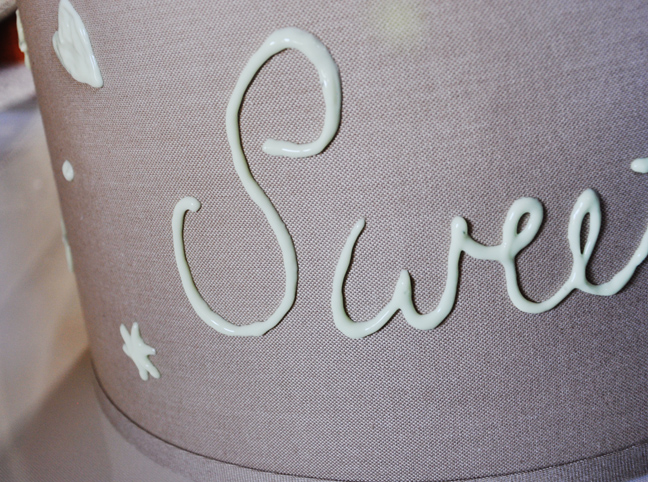 Step 4: Attach to your lamp base.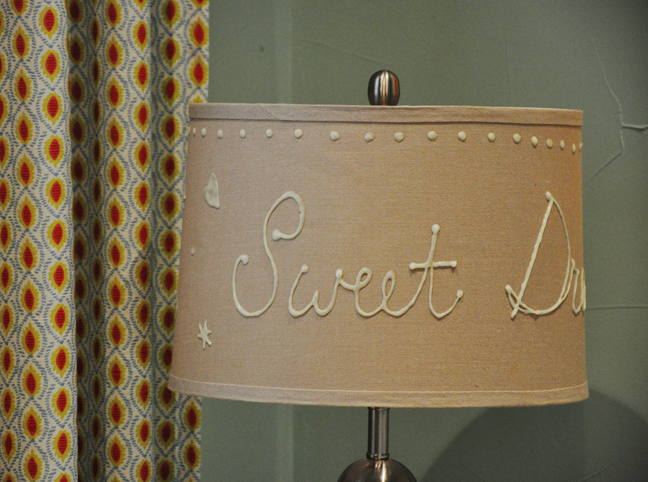 Step 5: Once it's nighttime, surprise your child with a wonderful way to fall asleep, and a useful way to light up the room!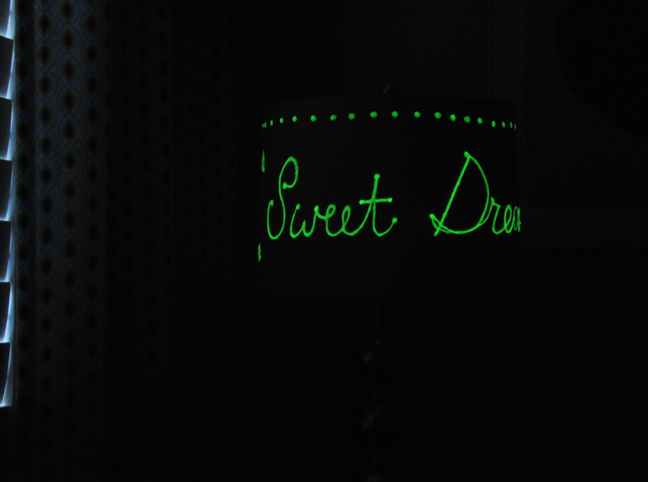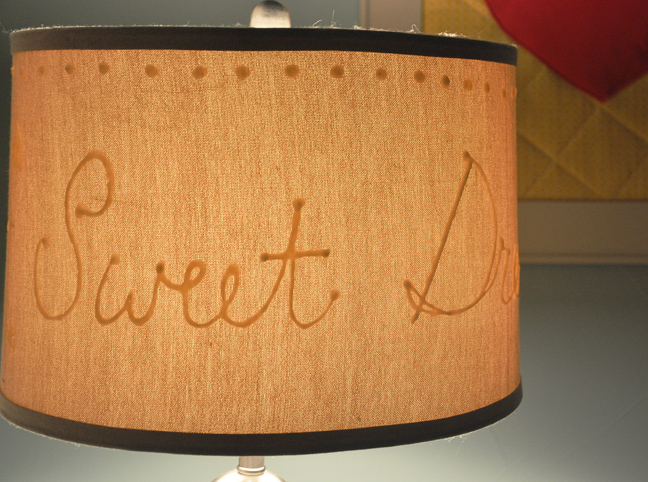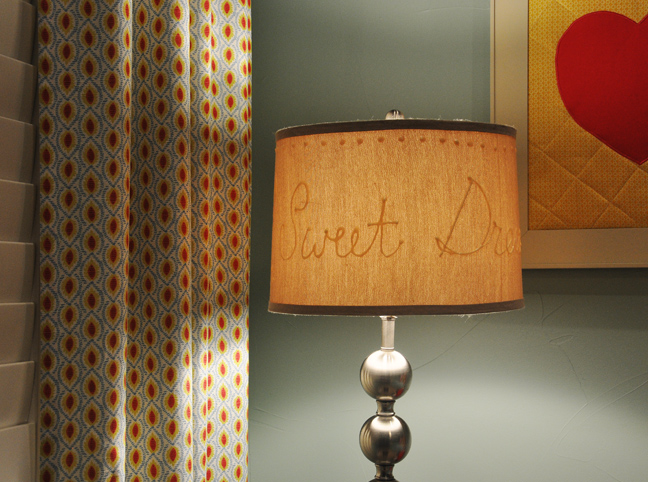 More DIYs for Kids' Rooms: