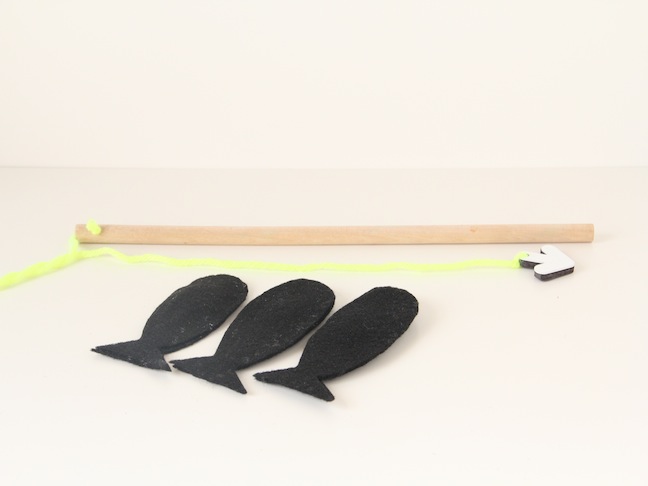 Fishing games are always a hit with the little ones. This easy and quick DIY kids fishing game will provide many hours of fun for your kids to enjoy while they stay indoors this winter.
Supplies:

Yarn
Dowel rod
Drill
Tape
Craft glue
Felt
Magnets
Scissors
Paper
Pencil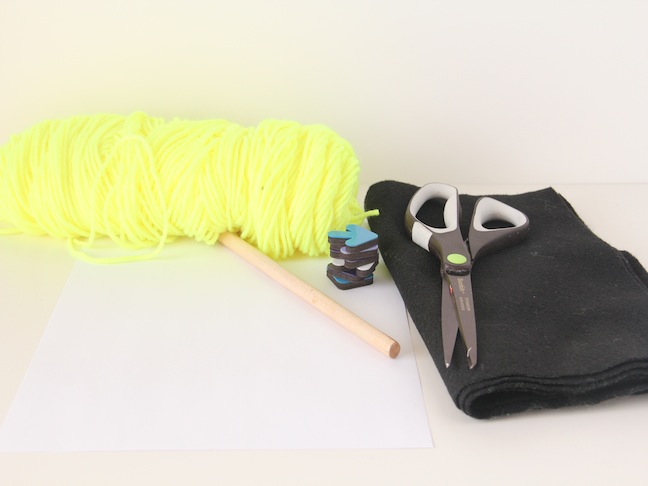 Instructions:

Step 1: Carefully drill a hole through the dowel rod and thread your yarn through and knot it tightly. If your yarn is too big for the hole, you can try using some tape on the end to make it easier to thread.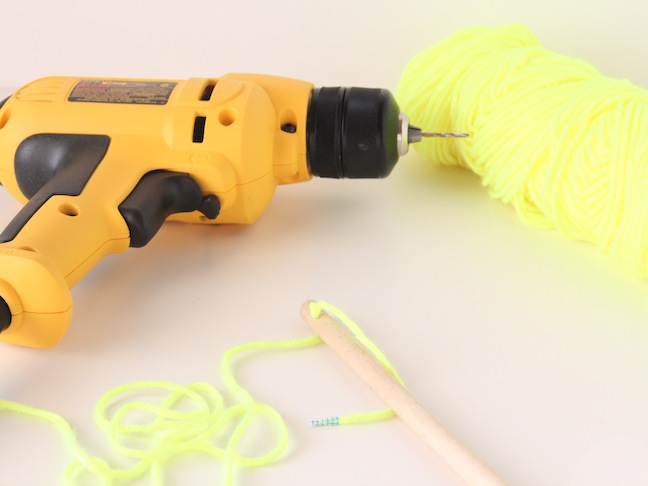 Step 2: Draw and cut out a template for your fish. I suggest using a heavier paper or even card stock for this.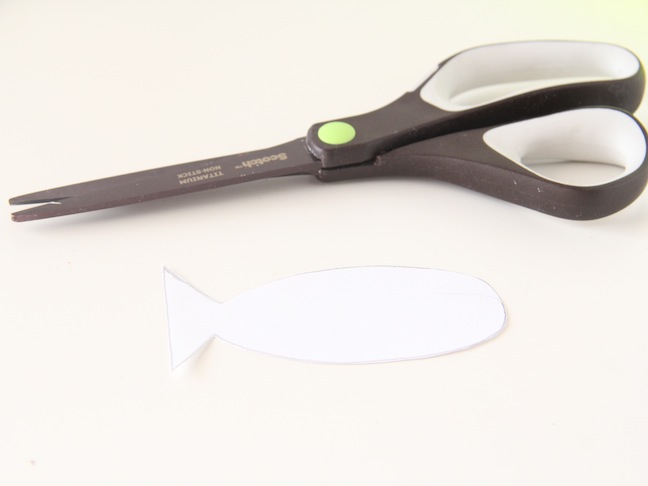 Step 3: Using your new template, cut out the design using your felt. Make sure you have enough felt fish! Two sides per fish.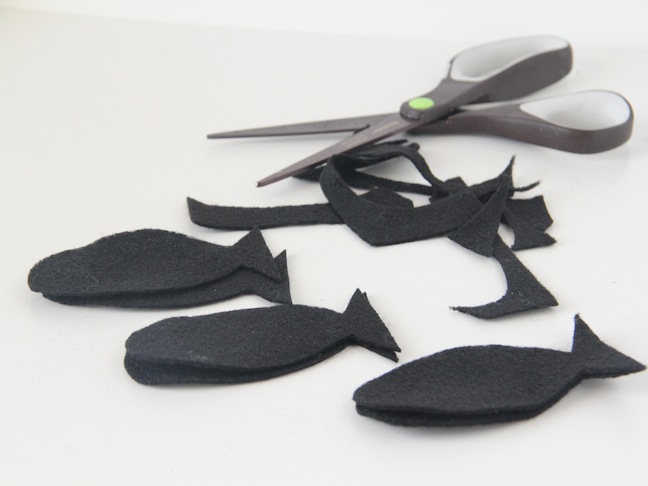 Step 4: Drill a hole through another magnet. Use the same size drill bit as you did for the dowel rod.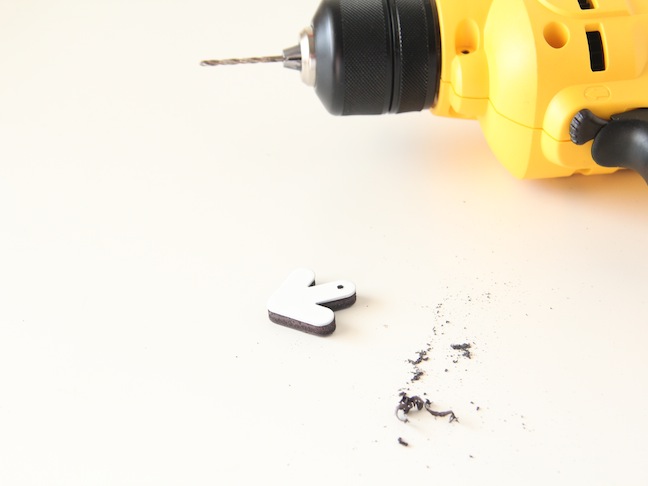 Step 5: Now thread the yarn already on your dowel rod through the magnet and knot it off tightly. This is your fishing hook!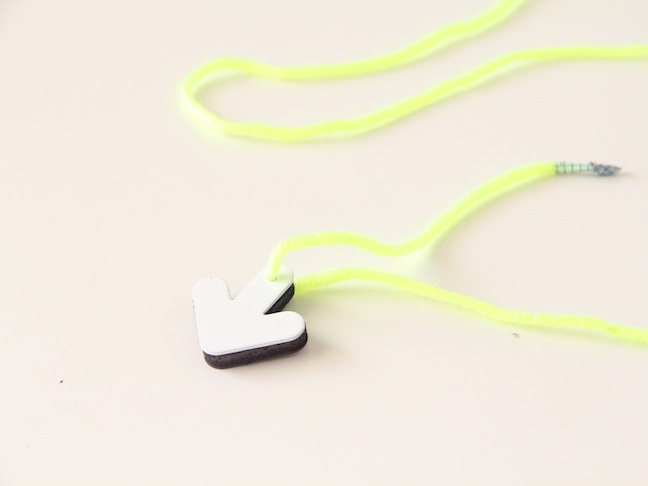 Step 6: Place a magnet between two felt fish and glue it all together. You could also sew the edges for a splash of color.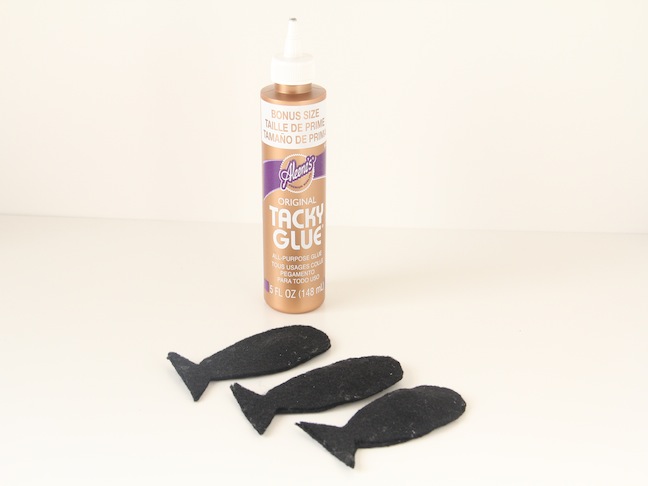 More DIY Kids Crafts: