Valentine's Day is all about chocolate, but that doesn't mean it has to be all about calories. These DIY cupcake sugar scrub bars combine exfoliating sugar, moisturizing oils, and cellulite-fighting chocolate to make your skin super soft—and they just so happen to smell amazing. Plus, they're non-toxic and really easy to make, so your little ones can have fun "baking" them with you. (Just make sure they don't try to lick the bowl!)  
Supplies:

1 c + 2 Tbsp granulated (white) sugar 
¼ c cocoa powder 
2 tsp vanilla
¾ c coconut oil
¼ c cocoa butter
2 Tbsp sanding sugar
Instructions:

Step 1: Combine 1 c sugar, cocoa powder, and 1 tsp vanilla in a medium-sized mixing bowl and stir with a fork. 
Step 2: Heat ½ c coconut oil until soft but not liquid (about 45 seconds in the microwave). Add to sugar mixture and stir to combine.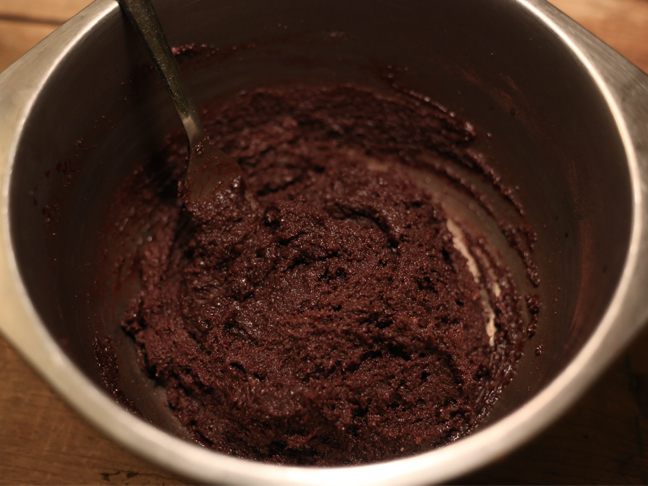 Step 3: Lightly grease a cupcake tin with coconut oil. Transfer sugar scrub mixture to cupcake tin, filling each baking cup about 4/5ths of the way full. Place cupcake tin in the freezer for at least 10 minutes.
Step 4: When chocolate sugar scrub bars are mostly set, start the "frosting." Heat cocoa butter and remaining ¼ c coconut oil until soft but not liquid, about 45–60 seconds. Place in the bowl of a stand mixer fitted with the whisk attachment (a mixing bowl and electric beater will also work). Add remaining 2 Tbsp granulated sugar and 1 tsp vanilla extract, and mix on high speed until light and fluffy, 3–5 minutes.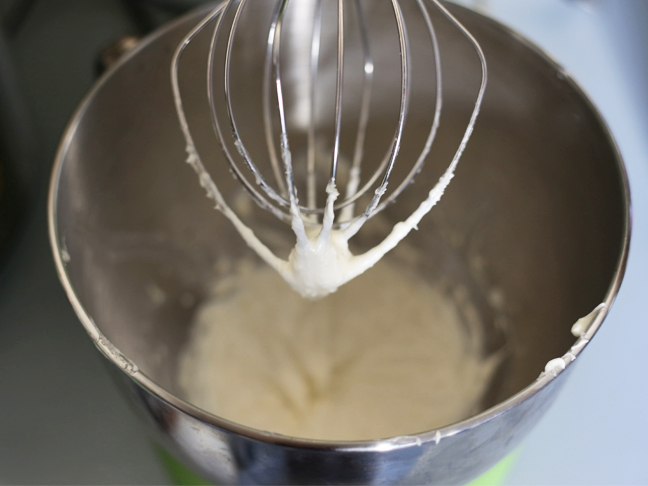 Step 5: Take cupcake tin out of the freezer, keeping the sugar scrub in the tins. Scoop about 1 heaping Tbsp of "frosting" onto the top of each sugar scrub "cupcake" and smooth it into a mound with a spoon. Optional: sprinkle with sanding sugar. 
Step 6: Return cupcake tin to freezer for at least 30 minutes to allow sugar scrub bars to set. Once sugar scrub bars feel hard to the touch, remove them from the freezer (at your leisure) and carefully insert a paring knife to loosen each "cupcake."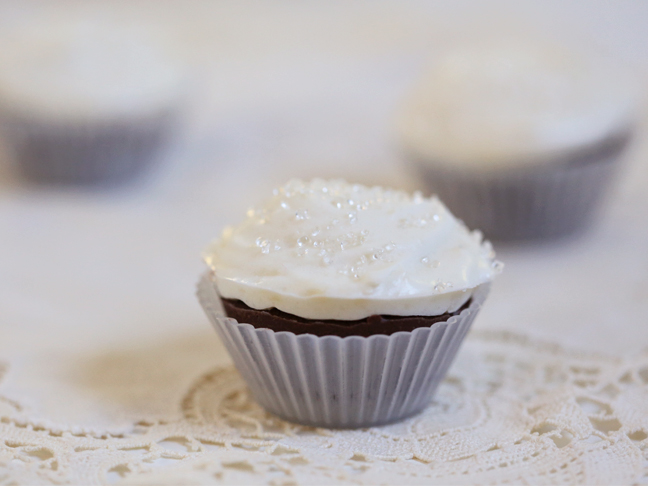 Keep a few cupcake sugar scrub bars in a sealed Mason jar by the shower and store the rest in the freezer until ready for use. Keep out of reach of dogs, small children, and husbands. (My boyfriend tried to eat them!) Luckily, these are non-toxic for humans, so it's not the end of the world if your little one sneaks a nibble, but do make sure to keep away from dogs because of the chocolate.
To use, rub the chocolate side over wet skin to exfoliate. Follow with the frosting side for extra moisturization, and rinse with warm water.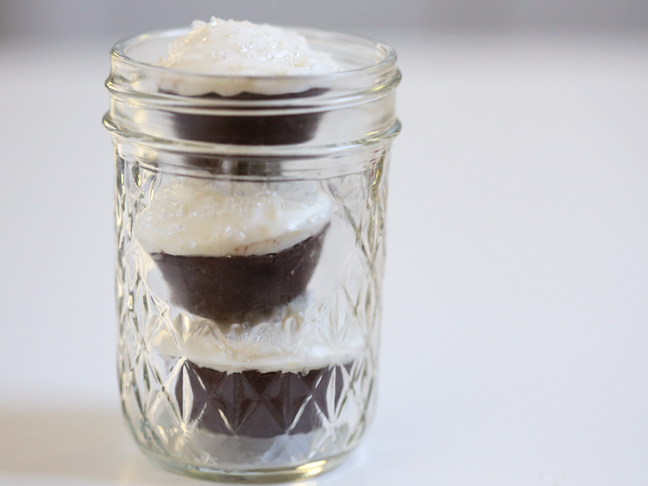 More Beauty DIYs: