Materials:
yarn (in 3 colors of your choice)
forks of varying sizes
scissors
ball chain necklace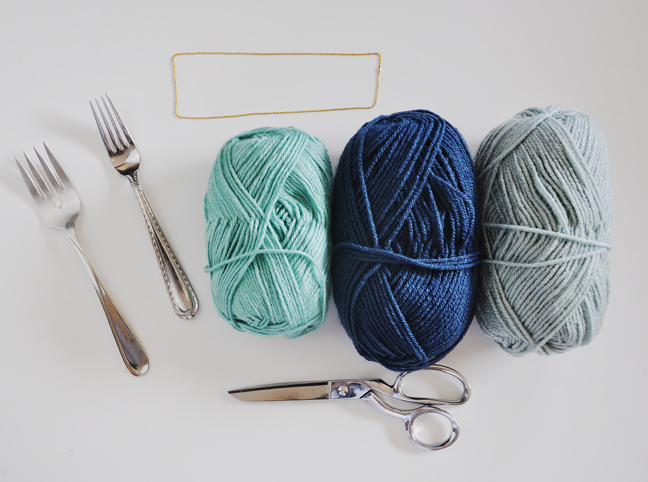 Instructions:
Step 1: Start by cutting a small piece of yarn and place it between the middle fork tines

Step 2: Wrap the yarn around the fork. Keep the tension about medium strength.

Step 3: Once you have wrapped the fork with enough yarn, take the middle piece and tie the a tight knot.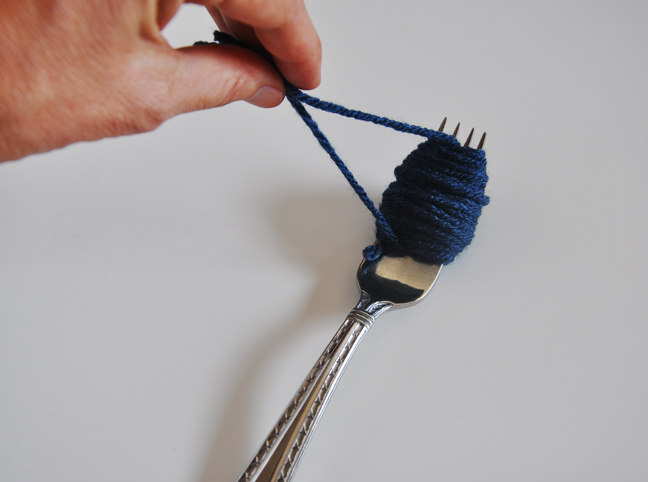 Step 4: Slip the ball of yarn off the fork.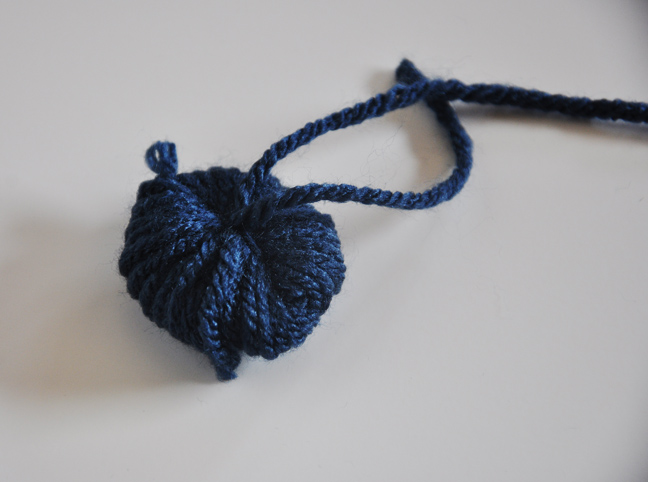 Step 5: Cut all the loops to form the pom pom effect.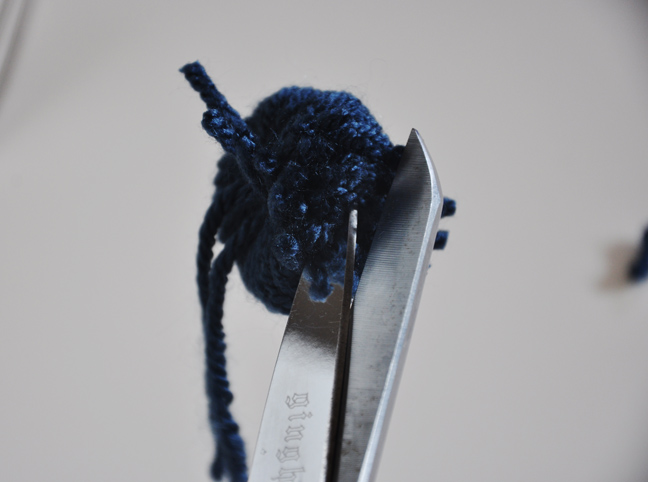 Step 6: Using a sharp pair of scissors, shave the pom pom to make all the yarn lengths even.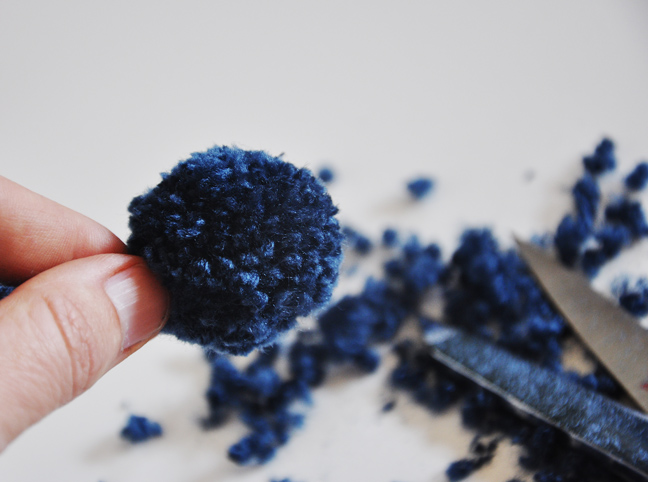 Step 7: Follow steps 1 – 6 to make more pom poms of different sizes and colors.
Step 8: Tie the first pom pom to the necklace by centering and triple tying it to the ball chain.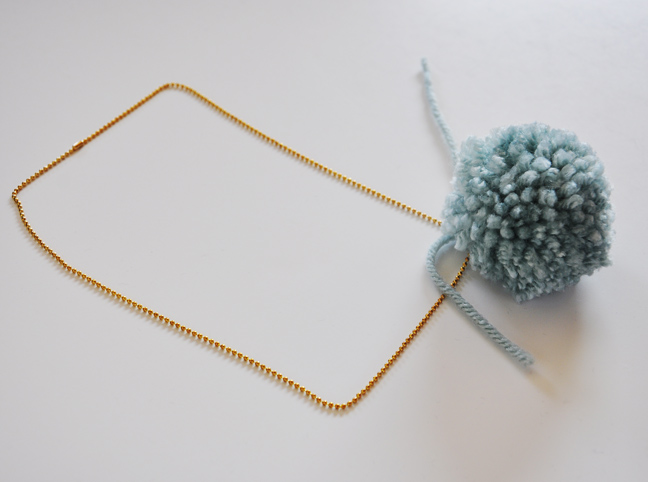 Step 9: Add all the pom poms and enjoy your stunning neck candy!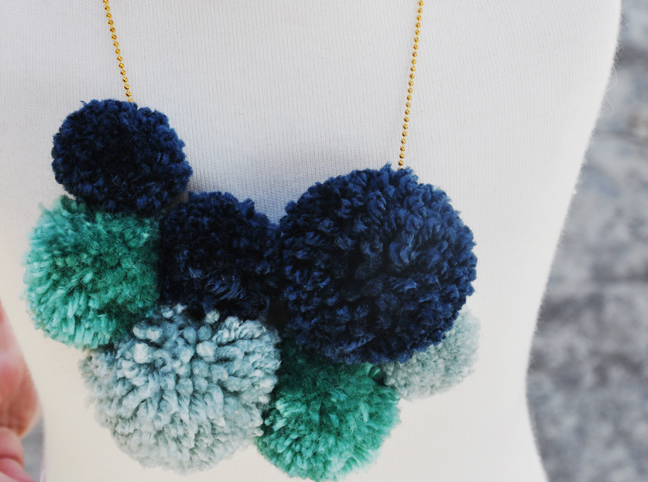 Want more Fashion DIYs?
Find more creative ideas from Susan Phillips at Living with Punks.