Need a quick no-sew costume idea for Halloween? Here's a super-easy DIY costume for pretty butterfly wings for your trick or treater to don this Halloween eve. Find out how to make them!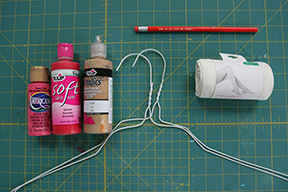 Supplies:

white tights
scissors
2 wire hangers
fabric paint (in as many colors as you choose)
pencil with eraser
string
Instructions:

Step 1: Pull the bottoms of the hangers out so they're shaped like this.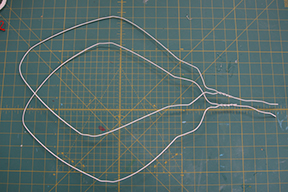 Step 2: Using your scissor, starting atleast 15 inches above the toe, cut off the bottom part of the tights.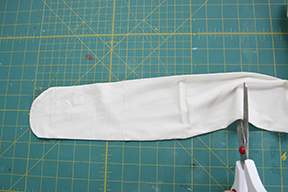 Step 3: Grab the part of the tights you just cut off, and pull the tights over the hanger until it's on snug. Do the same with the other hanger.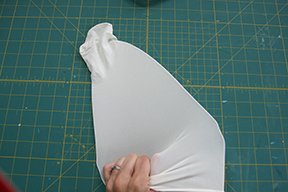 Step 4: Bend the ends of the hangers and stick them in each other so they're securely attached.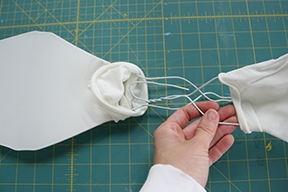 Step 5: Fold the tights over one another so they cover the wire comletely. Then, tie a knot in the back.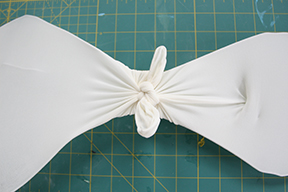 Step 6: Pour paint onto a paper plate and get your pencil eraser ready to stamp!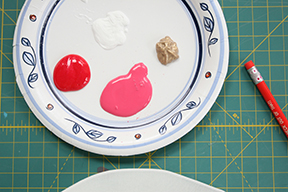 Step 7: Dip the pencil eraser in the paint, and use it to stamp onto the wings to create a polka-dot pattern. Use as many or as few colors as you choose, and whatever design you'd like. Stamp to your heart's content!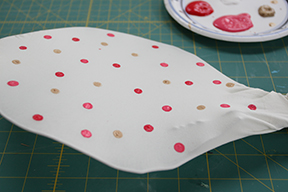 Step 8: Leave the wings to dry completely.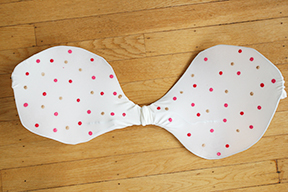 Step 9: Once dry, it's time to add the string so can fasten the wings to your trick or treater. Take two pieces of long string, and tie each around the section where the wing meet, leaving long ends you can use to tie them around your child's shoulders like a back pack.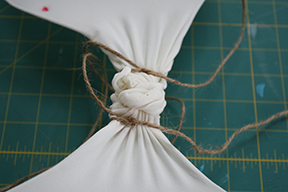 Step 10: Tie the loose ends of the string around your child's shoulders and attach to your child.