I love the bookmarks because they are easy, fun to make and useful!

What You'll Need:
Watercolor paper
Watercolor paint
Water
Twine
Scissors
Hole punch
Paper cutter (optional)
An adorable little one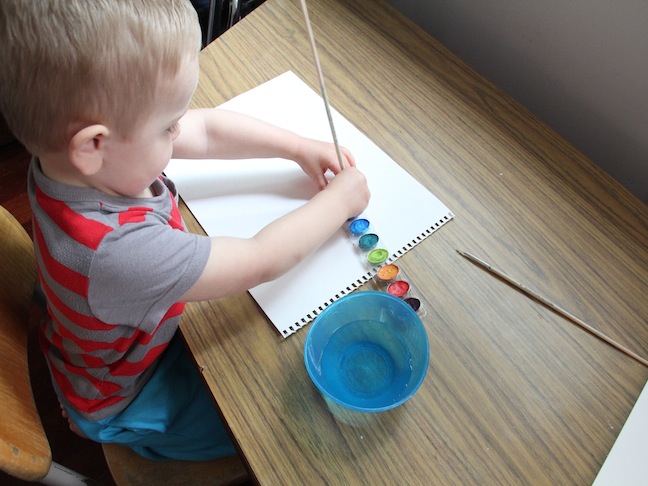 Tear off a piece of paper and let your little one go to it.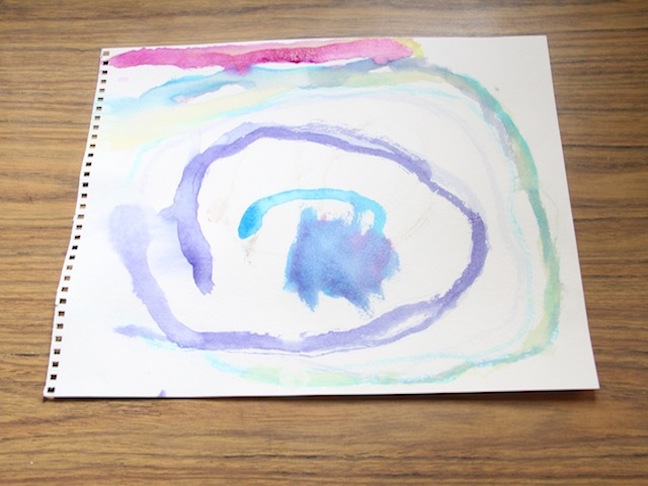 Once the masterpiece is finished (and dry) now you can make it into bookmarks!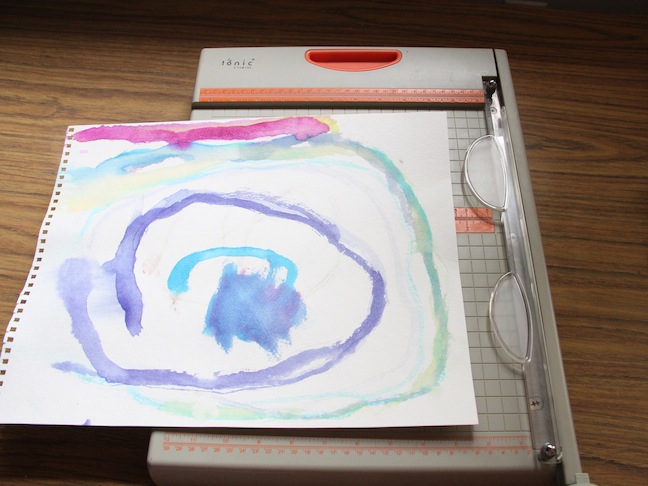 Cut the paper into strips. I made mine 2 x 6 inches.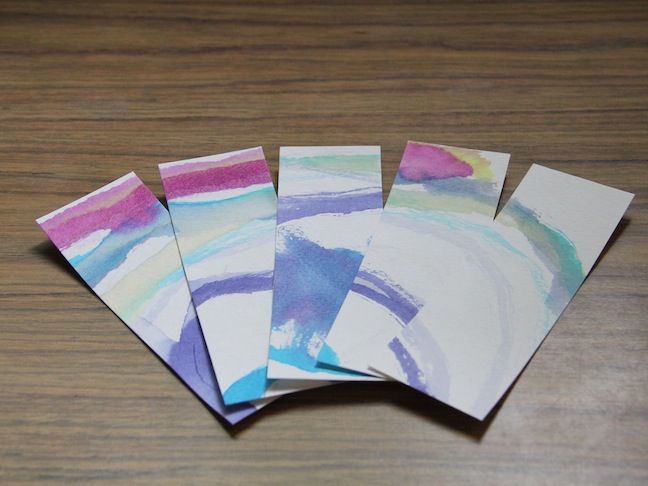 You could technically stop at this step. But let's make some tassels, shall we?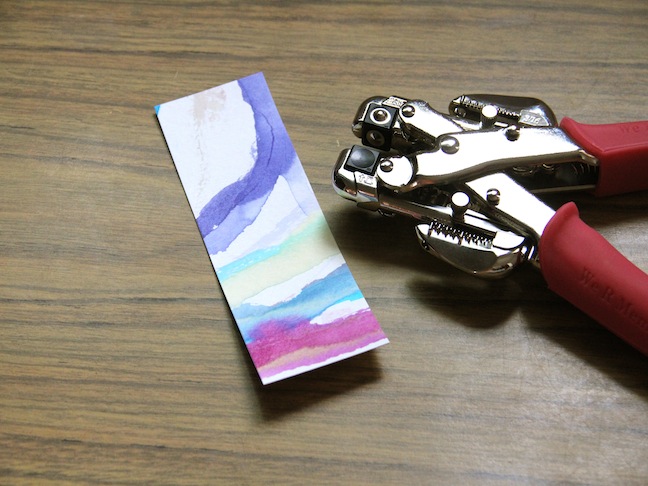 Punch a hole toward the top of the bookmark.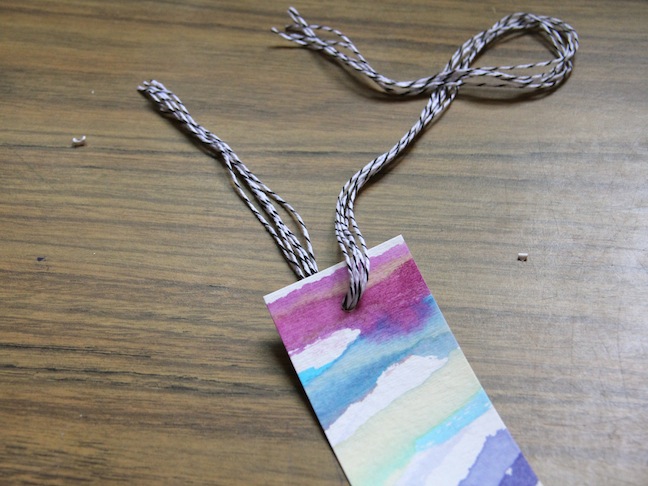 Cut a few pieces of twine and loop them through. You can go the knot route, or what I like to call the camera strap loop (fold the strings in half and stick the fold through the hole. Follow through with the end of the twine)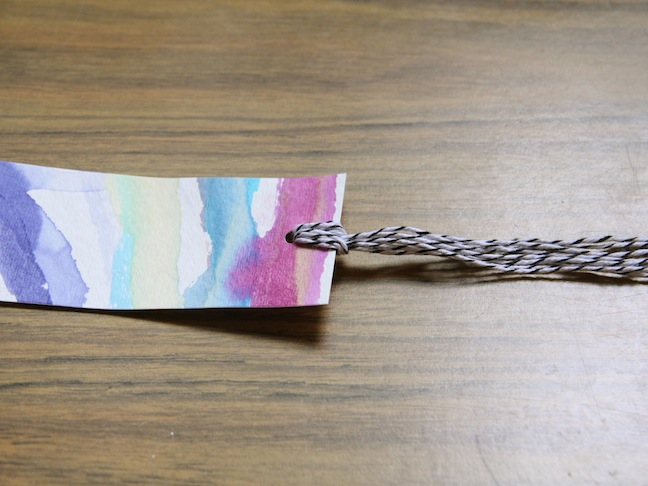 It looks a little like this.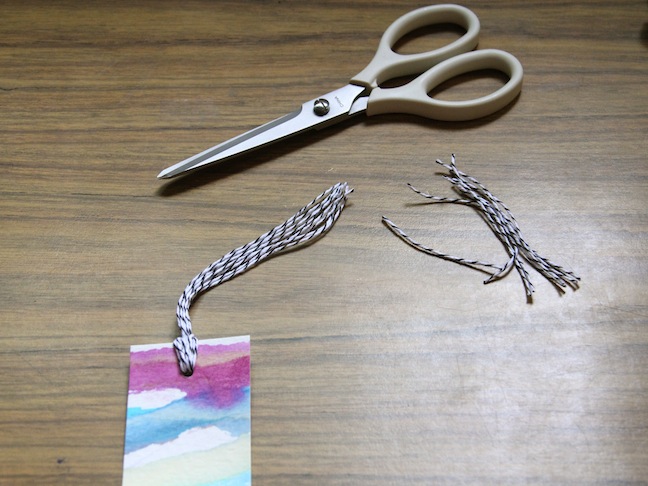 Trim up the twine. And you're done! You could also laminate the bookmark so they last longer and then punch the hole etc.
 Stick them in a book and you have a great gift for mom/grandma!