Everyone loves conversation hearts during Valentine's Day. There's something so nostalgic and sweet about  them.
If only they'd last! We've made a version that not only lasts but can be given as a litlte piece of jewlery in lieu of a Valentine. Keep reading to see how to make them!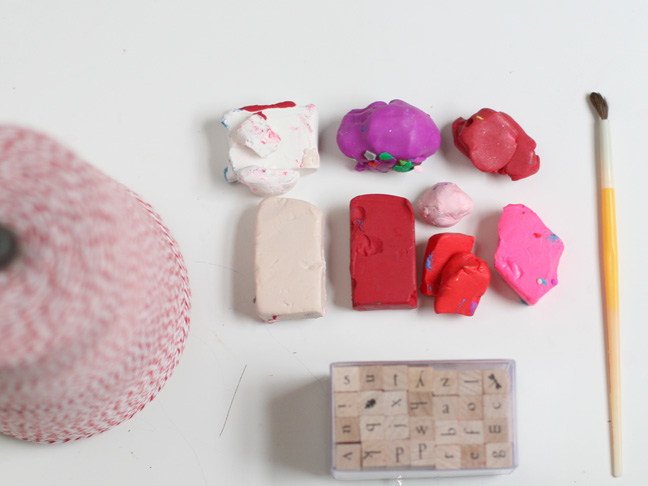 Supplies:

Sculpey clay
Mini stamp kit
Chopstick or thin brush
Bakers twine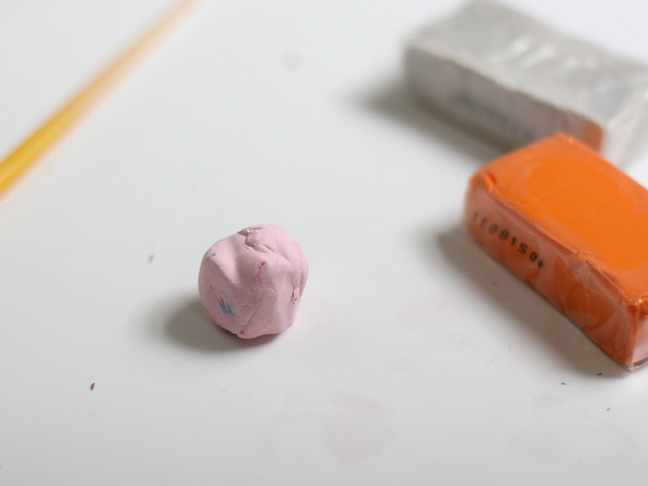 Take a small ball of dough in a Valentine color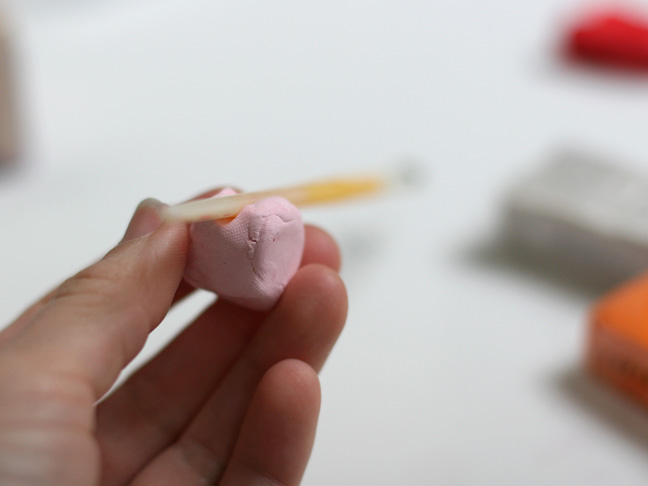 Smoosh it in your hands for a bit to get it warm and easy to work with. You kids will love doing this with you! Shape it as best you can into a heart. I used the end of a brush to help me.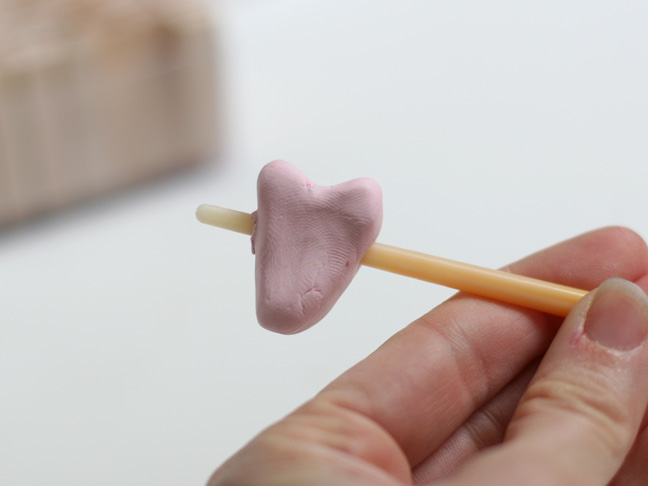 When your heart is sculpted, stick the end of the paint brush or chopstick through the middle to make a place for the string to go through.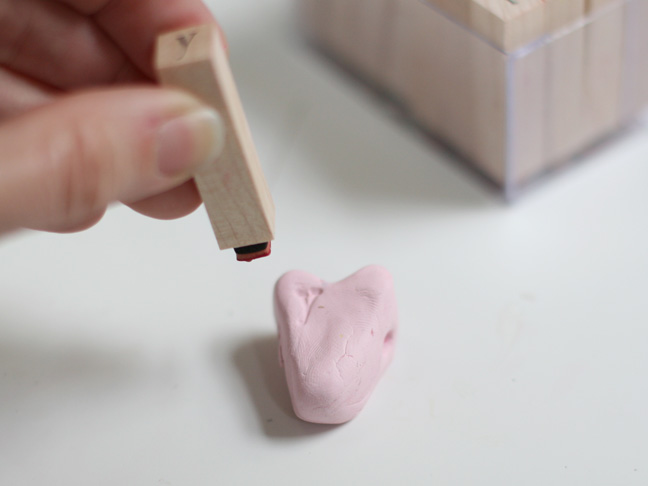 Stamp your conversation message with your mini stamp kit.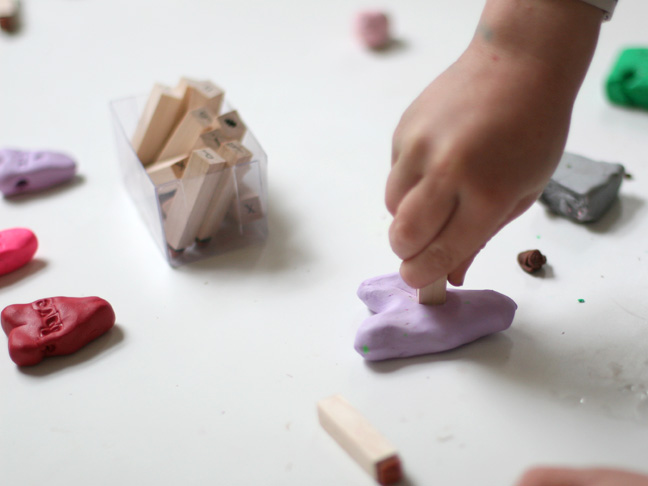 Kids will love this part as well! Younger ones can pick the phrase and older ones can help stamp it.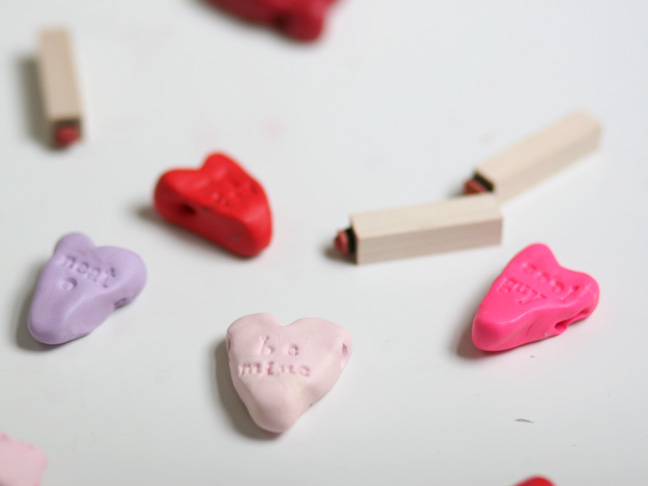 Make a few more in a nice color scheme.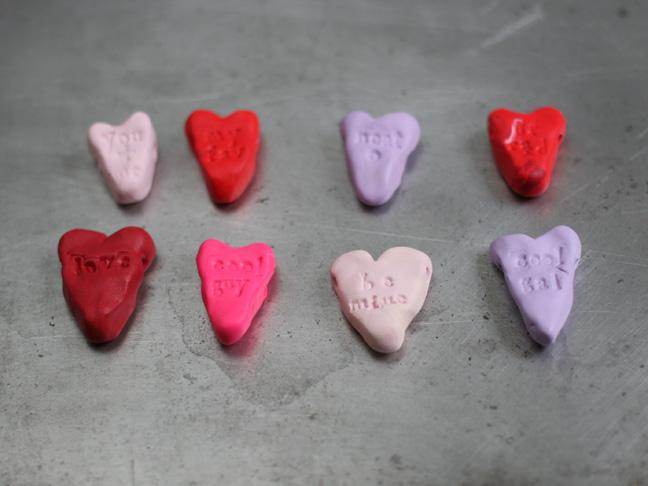 Place on a baking dish and bake for 15 minutes at 275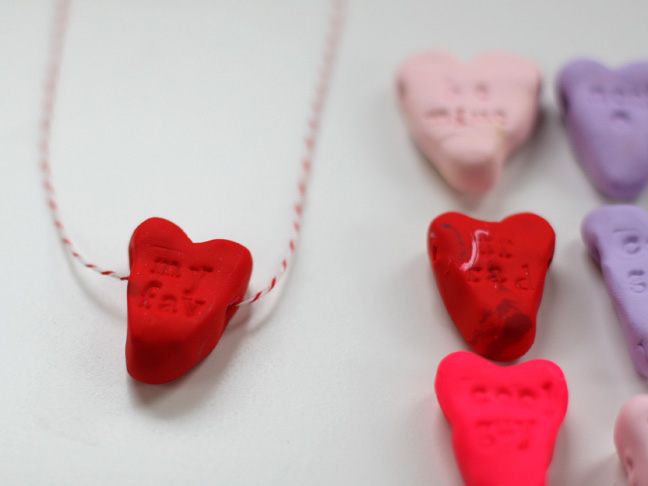 String twine through to make a necklace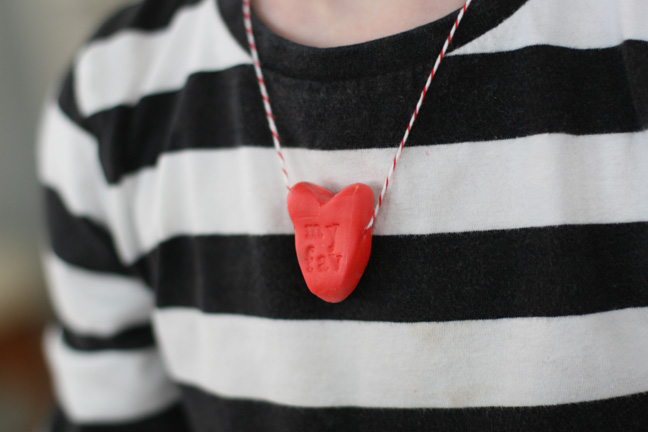 Kids will love giving and getting these on Valentine's Day!