Give them Pom Pom Valentine flowers and get a smile in return.   These are easy to make and don't require water.  They would look very nice sitting on your child's teacher's desk or as a little surprise in your child's lunch box.   
Material Needed:
Yarn – I found this cotton yarn at Walmart.  One skein will make 4 flowers.
Tree branches from your yard cut to desired length
Red or pink construction or scrapbook paper
Hot glue gun and glue stick
Scissors
Pencil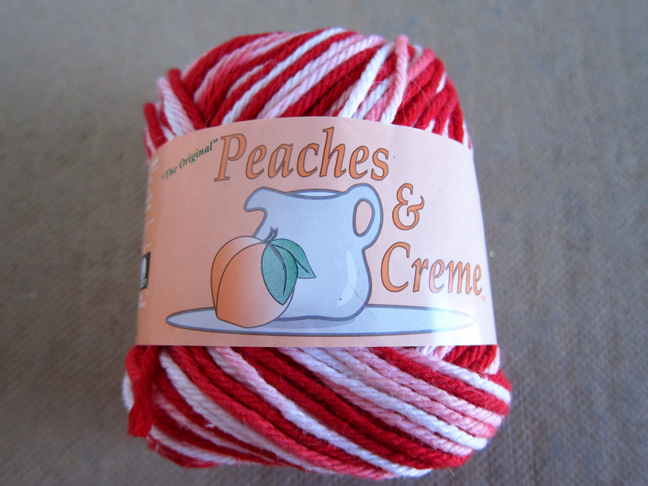 Wind yarn around your fingers. I went around 100 times for each flower. Snip the yarn to end.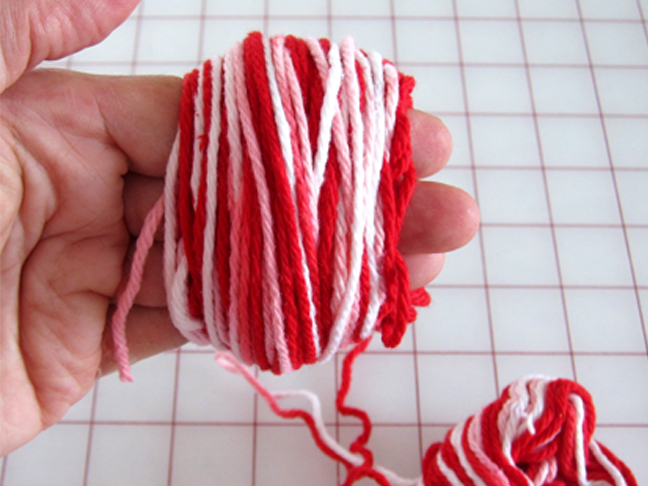 1. Carefully remove wrapped yarn from fingers and place on an 8-inch piece of yarn.
2.  Tightly tie the 8-inch piece around the yarn and make a double knot.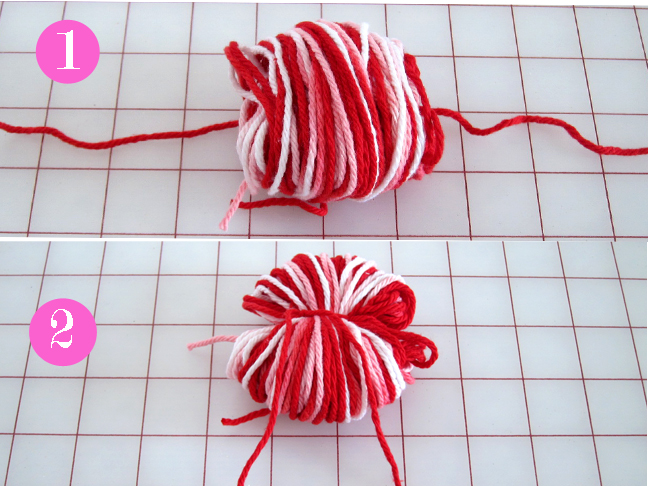 3. Place one tip of a pair of scissors in the loops and cut the loops.
4. Once all the loops are cut – the pom pom will look like this.
5. Start giving the pom pom a hair cut with scissors to round it out.
6. Once you like the shape, cut the 8- inch piece to the same length as the rest of the pom pom.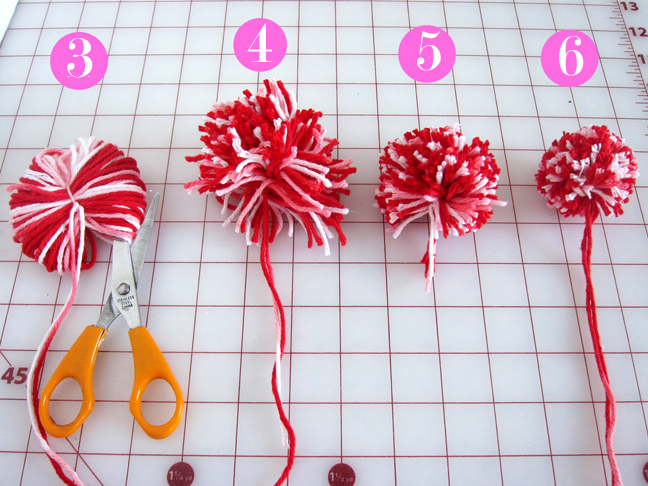 Place a dab of hot glue on the knot from the 8-inch piece that is tied around the pom pom.  Place the tip of your branch in the hot glue and then gently twist the branch so the tip of the branch goes into the center of the pom pom.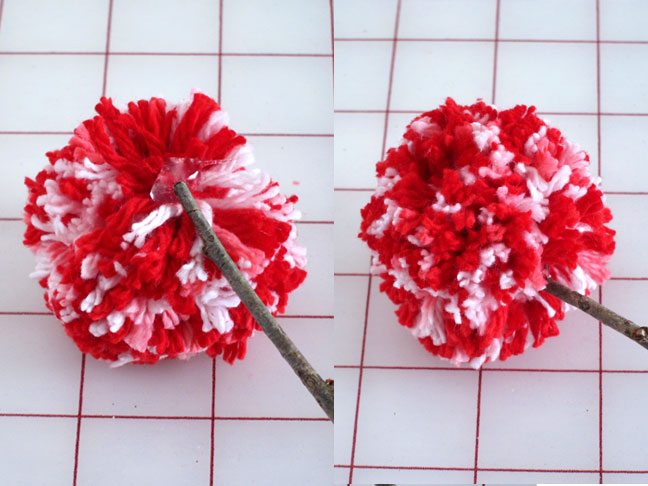 To Make The Heart Leaf:
You can make the leaf larger so that you will have room to write the recipient's name or a Valentine sentiment on it.
1. Make a leaf template by cutting a piece of paper in this shape. 
2. Fold over a piece of red paper that is red on the back and front. (You can glue two pieces together back to back if your paper has a white back).  Lay the template on the fold as shown and trace.
3.  Cut out and open.  Use a dab of hot glue on the section under the heart and wrap it around the branch to adhere.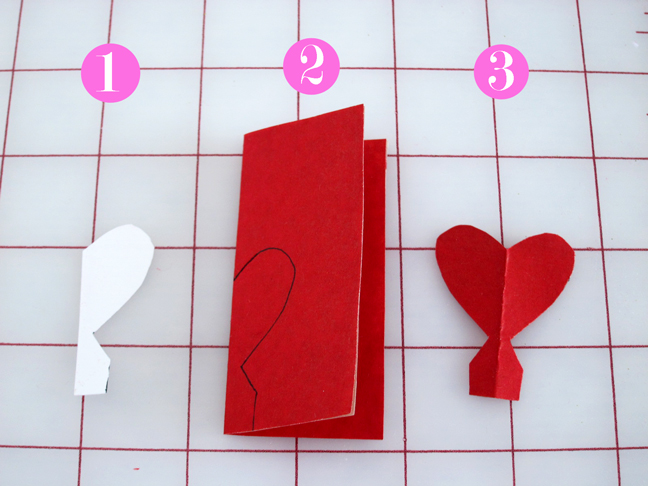 Make a bouquet of Pom Pom flowers to give to someone extra special. Simply wrap them in tissue paper and tie a ribbon around them.  They will look like they came right from the florist.