Turn any set of wine glasses into a gorgeous holiday entertaining set. Keep reading to see how to make these beautiful gold dipped wine glasses for your holiday party!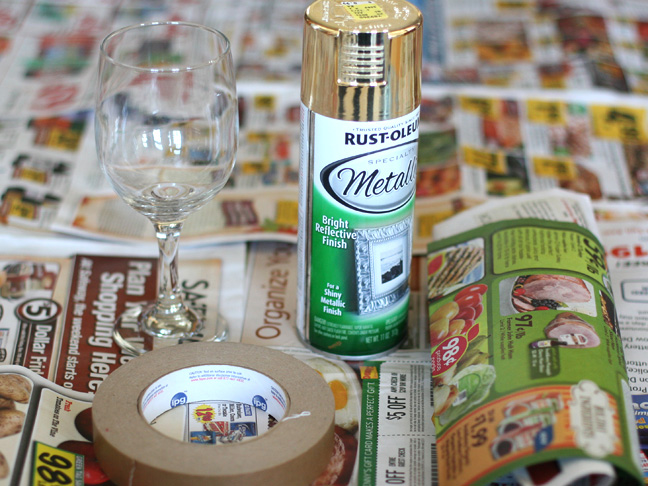 Supplies:

Metallic gold spray paint
Masking tape
Newspaper
Wine glasses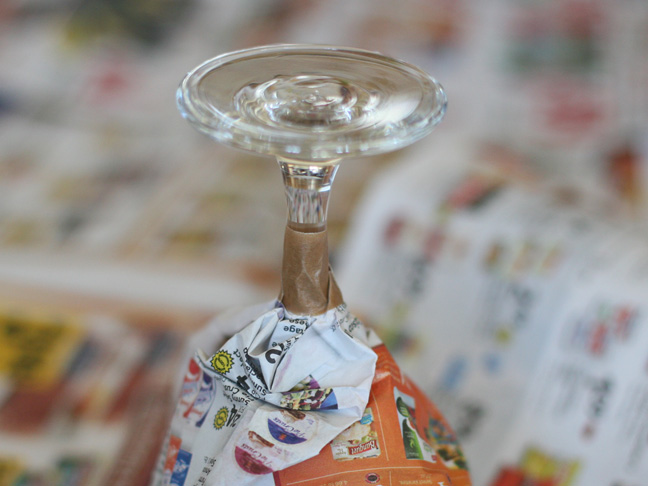 Wash wine glasses thoroughly. Wrap tape around the base of the wine glass leaving the area exposed you want to paint gold. Cover the rest of the glass with paper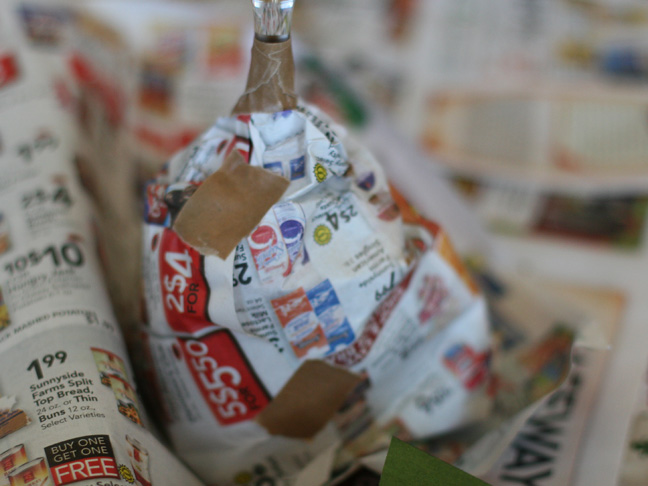 I taped up the sides too to be extra cautious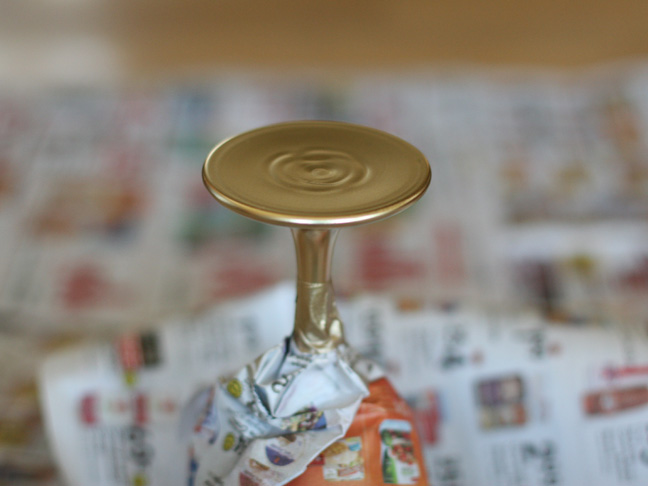 Spray from a good distance, at least 1 1/2 feet to get a nice even coat.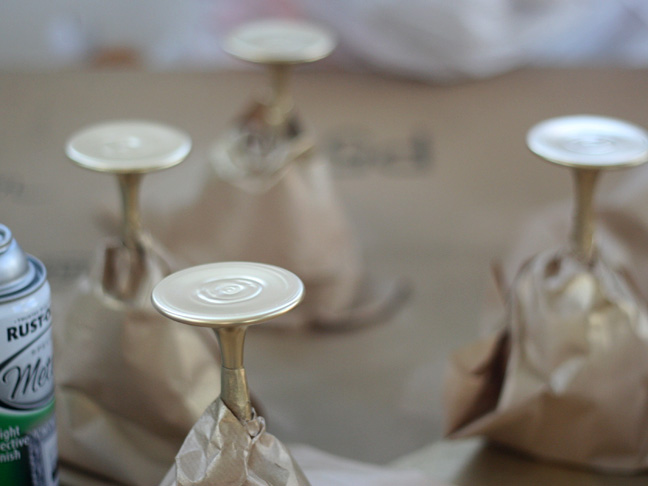 Do the same with the other glasses in your set.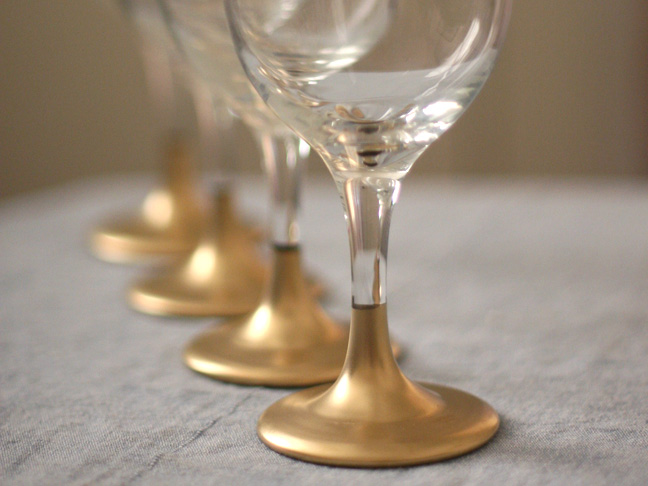 Now you've got a festive gold set for your holiday party!