MATERIALS: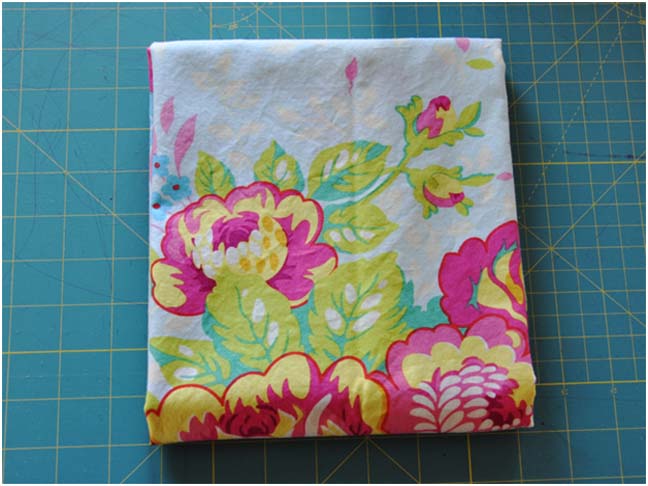 1 yard of fabric  (squared up)
Sewing machine and supplies
INSTRUCTIONS: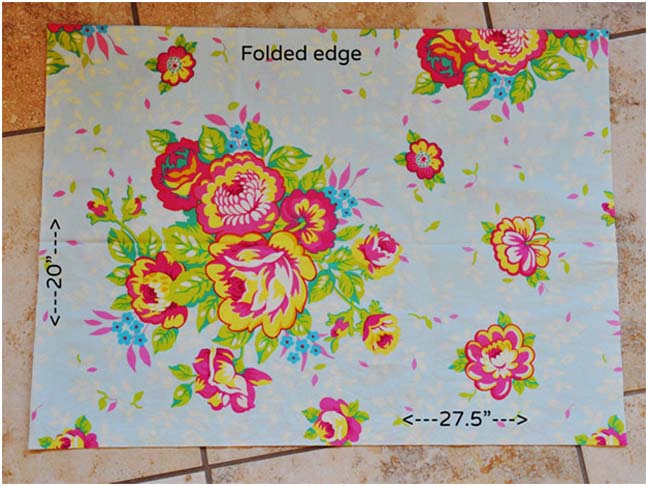 Take your squared up fabric and cut it at 27″ in length and 40″ in width.  (20″ when folded, selvedges together)
The piece that you cut off should be about 9.5″ in length.  This will be your pillowcase fringe.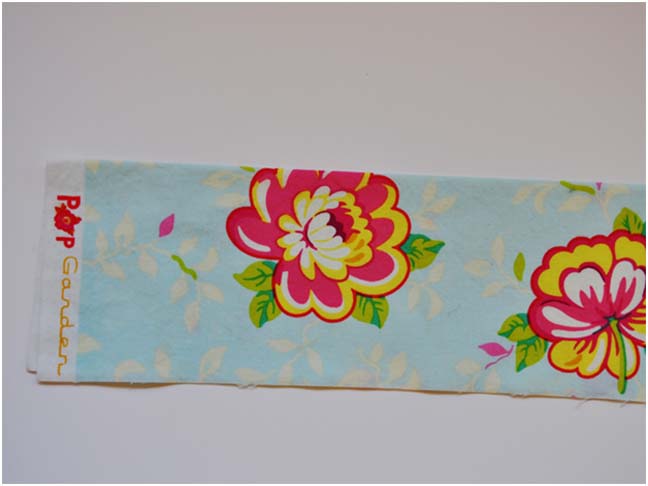 Take that 9.5″ piece and fold it in half lengthwise and press.  You now have a 42″ x 4.75″ piece of fabric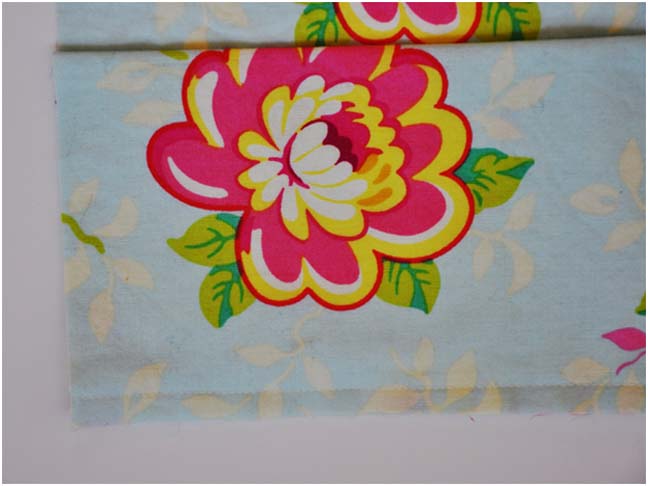 Unfold your fabric along the edge and pin the fringe piece to the right side of the side of the pillowcase (one of the 40″ sides)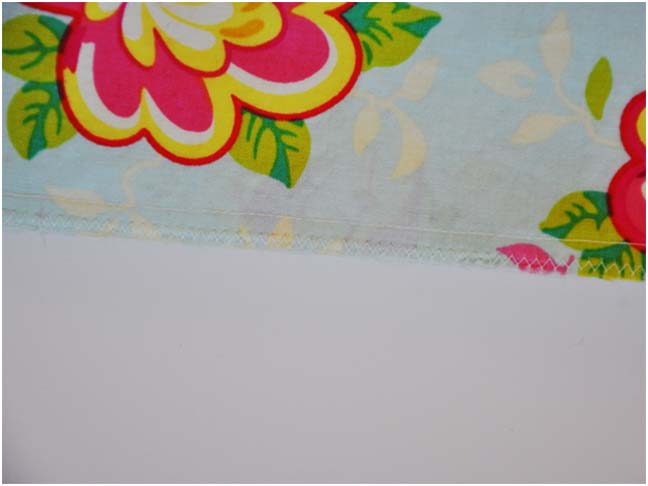 Zig zag the edge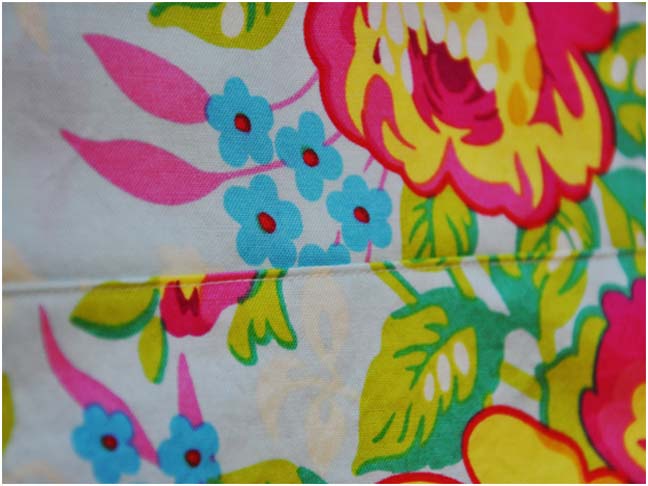 Turn the fringe right side out and top stitch the seam allowance to the larger part of the pillowcase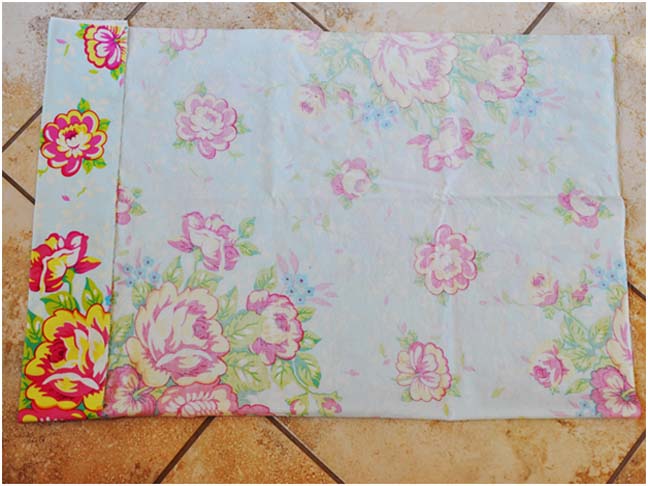 Now, take the pillowcase and pin it right side together along the side and bottom edge and using a 1/4″ seam, stitch in place.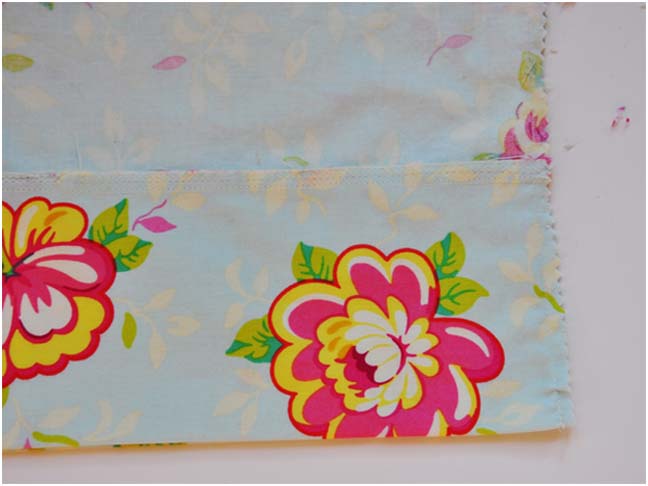 Use pinking shears or zig zag around the entire seam allowance so you don't you have any straggling threads when washed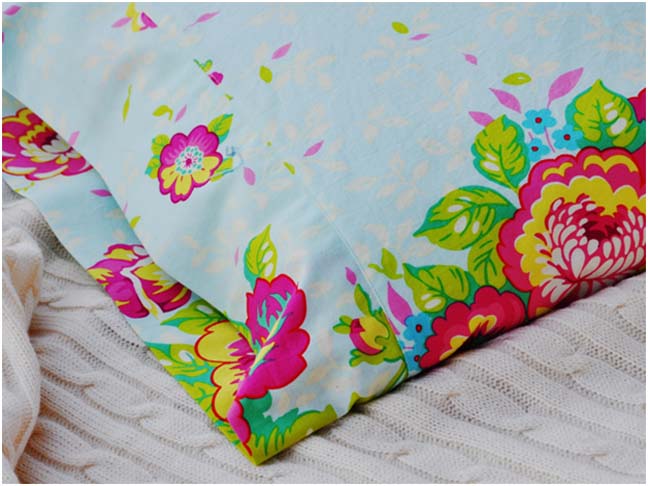 Enjoy your new pillowcase!