It is also a great way to use up fabric scraps from previous projects. The process is very quick and easy – no sewing or painting involved. Using the fabric method – you will not damage the curtain rings at all, so when you need a change or want to return them to their initial state – it is a simple as unwrapping the fabric.
Supplies Needed:
Fabric or decorative paper napkin
Mod Podge or white glue
Scissors
Scotch tape
Small paint brush

Here is what the wooden curtain rings look like before and after the fabric wrapping. I covered the gold and white ring with a decorative paper napkin.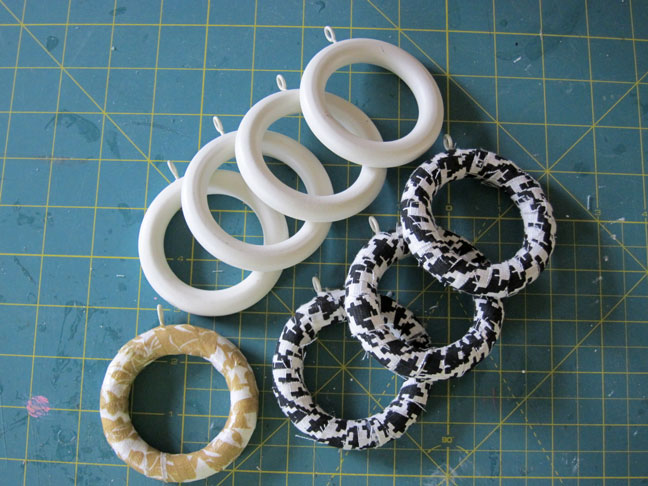 Cut 1/4″ strips from fabric or a decorative napkin.  The longer the strip the better. One very long strip – 32″ would be ideal to cover the the entire ring.  My napkin was only about 12″ long.  The fabric scrap I used was only 10″ long, but it still works.   When working with short strips you will need to overlap the ends to each strip.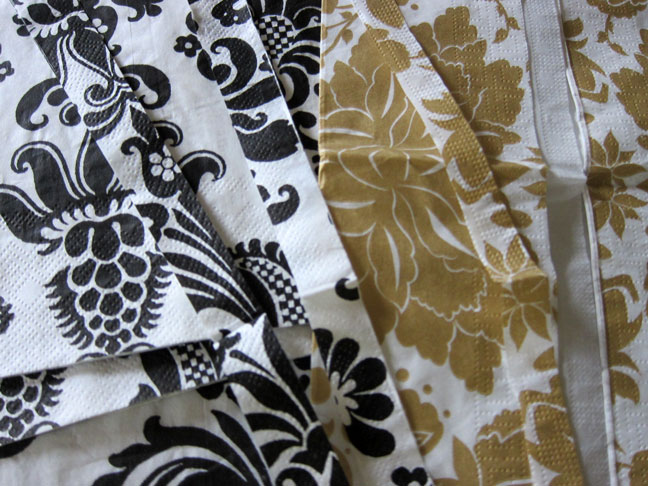 To cover the ring with fabric – tape one end of a strip of 1/4″ fabric along one side of the hook on the ring.  Wrap the strip over the tape to hide, then continue to wrap the fabric tightly around the wood ring overlapping the edges of the fabric as you go around. Make sure to keep your wrapping tight.  When the strip comes to an end, use a small piece of tape to secure to the ring.  Tape a new strip on top of the previous one.  Wrap that strip around the tape to hide and continue to wrap in this way until the ring is covered.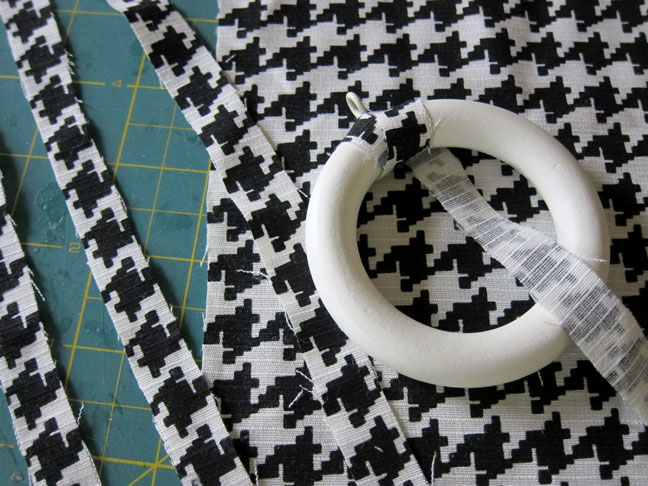 To secure end of strip, cover with a coat of Mod Podge or white glue and let dry.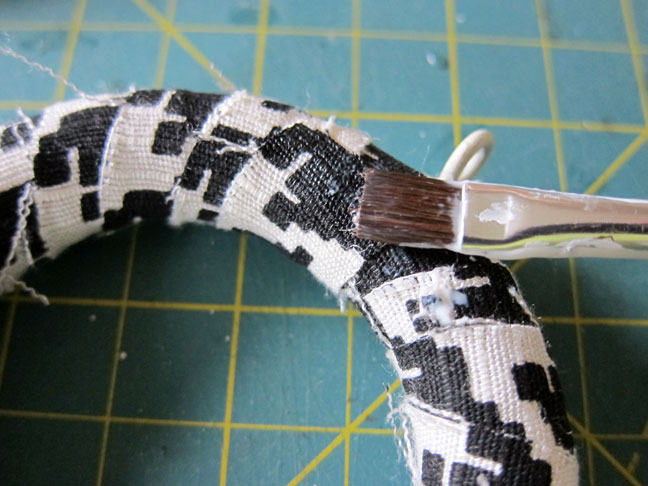 Using a Decorative Paper Napkin – wrap the paper napkin strip around the ring as stated above for the fabric. The difference is when the ring is covered you want to coat the entire ring with Mod Podge to protect the paper. I used the Matte finish as I did not want the rings to be shiny.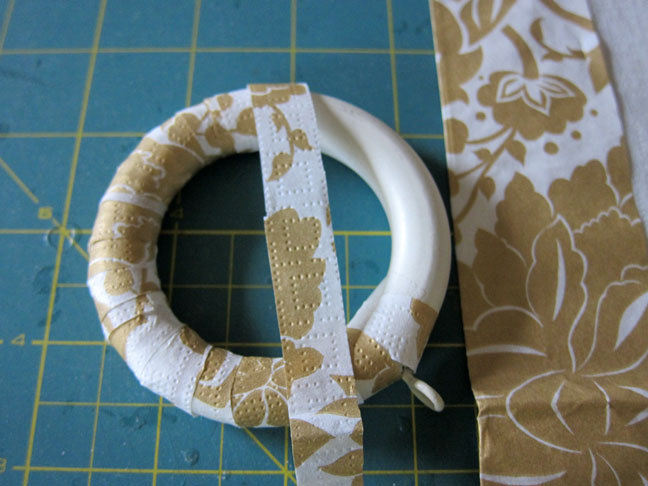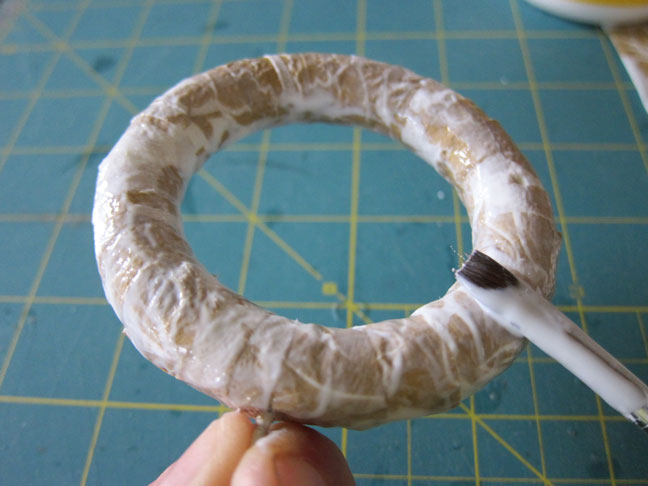 Use wire to make a clothesline to string the curtain rings on so they can dry.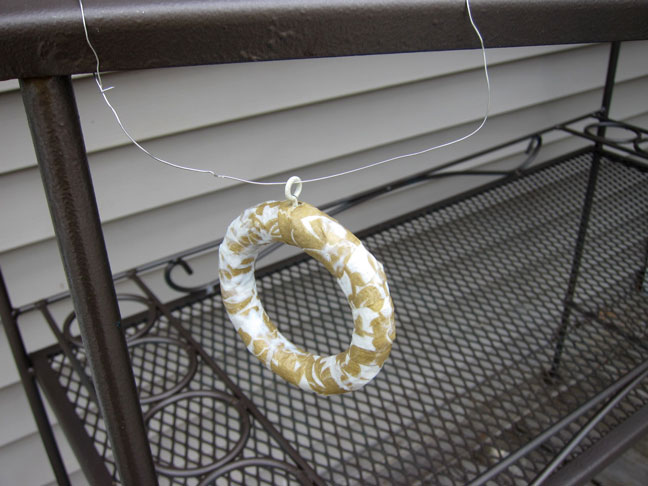 When dry they are ready to hang.