Mother's Day 2014 is coming up (May 11th) so it's time to start thinking about something special to give to your mother or special moms in your life.
This tutorial is for a large toiletries bag to travel with. Who doesn't need an extra large bag to hold their makeup, lotions, shampoos and other essentials? If you're unfamiliar with zippers, try this pencil case tutorial first to get the hang of it. Also,  I have a cotton lining, but you can also choose an oilcloth lining for accidental spills if you'd like.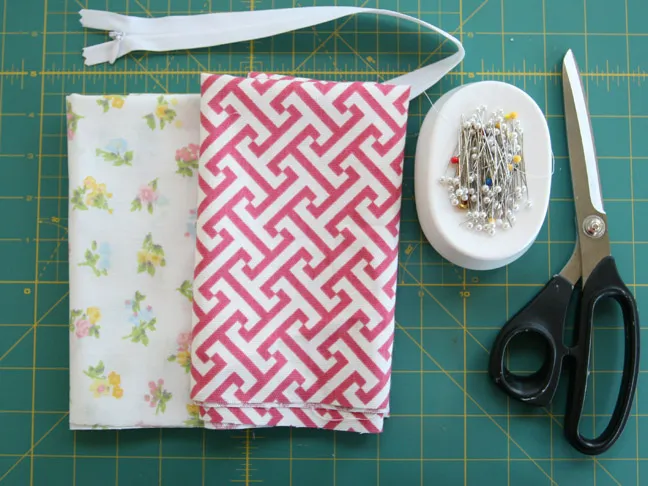 Supplies:

Two pieces of an outer layer fabric 16 x 12
Two pieces of an inter lining fabric 16 x 12
Sewing Machine with matching thread
16" zipper
Scissors
Pins
Iron and ironing board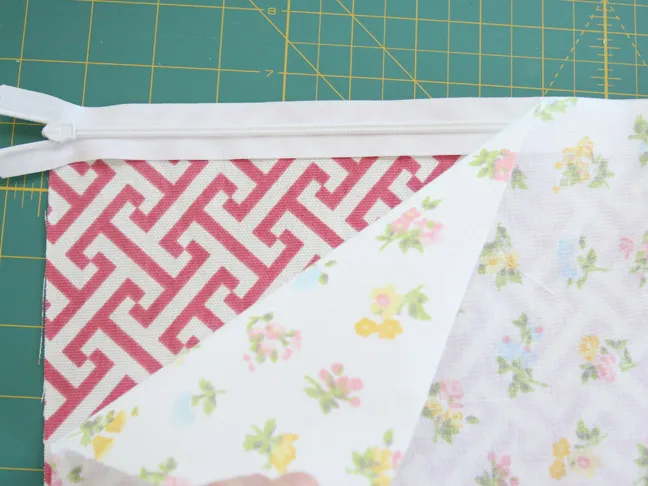 Lay one piece of your top fabric down, face up. Then lay your zipper, face down on top, lining up the top of the zipper to the top of the fabric. Next take one of your lining pieces, face down and place on top. Again lining up all top edges of the fabric together.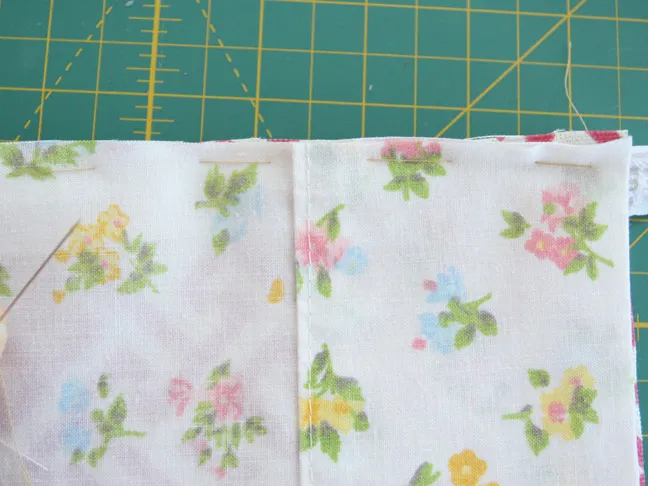 Baste along this top edge through all three. Then with your zipper foot, sewing along this top edge where you basted.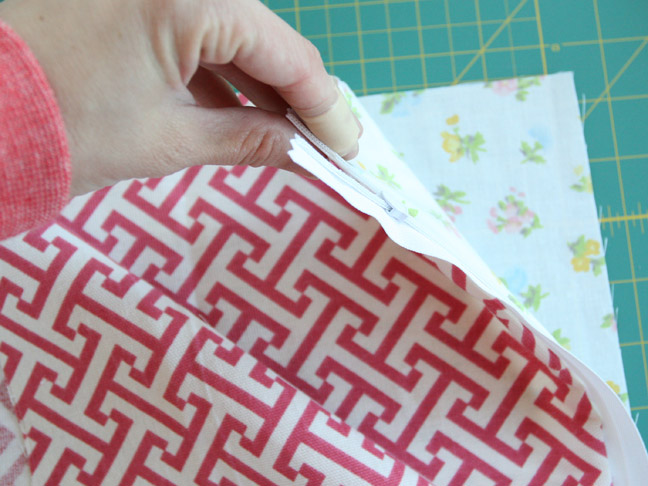 After sewing the one side of the zipper, move those fabrics sewed to one side, with the outer layer right side up. Next you'll sandwich this piece you just made with your last outer and last lining piece. Place the lining piece down first, right side up, next the zippered piece you made with its attached fabrics, next the last outer piece on top, right side down. The last outer and inner lining piece will meet up together at the zipper and you'll baste and then sew them together with the zipper using your zipper foot once more.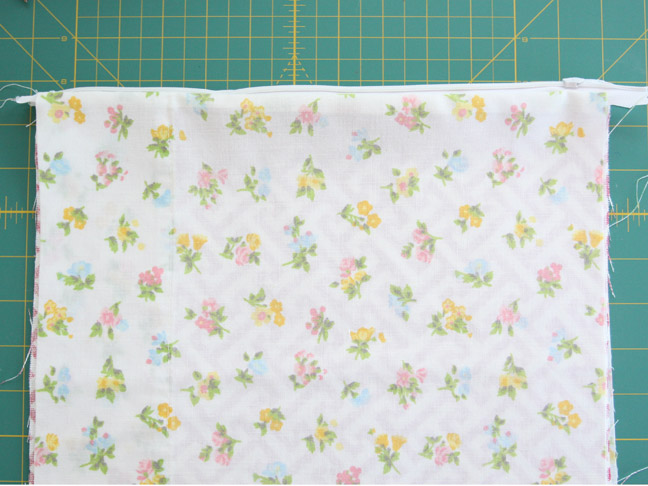 Once both sides of the zipper with fabrics are sewn, move the fabrics so the inner linings are on the outside  with the outer pieces sandwiched between, and then pull them all to one side so wrong side of the zipper is at the top as shown.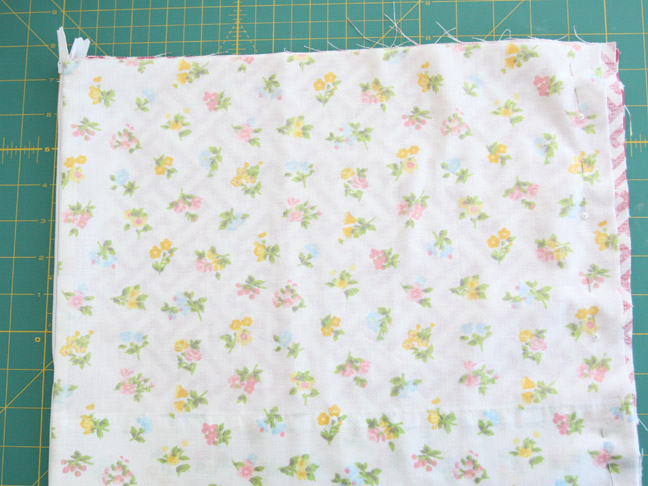 Now pin along the bottom edge, opposite the zipper and sew all four fabrics together.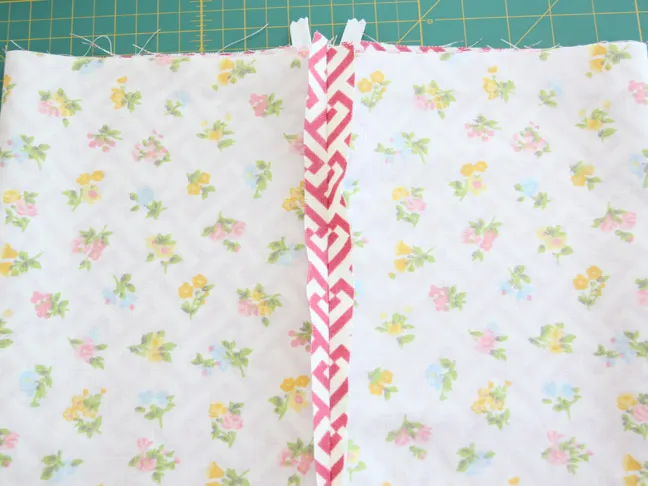 Move that seam you just made to the middle and then you'll sew along the top and bottom. Before you sew though, unzip the zipper halfway so it's sitting in the middle.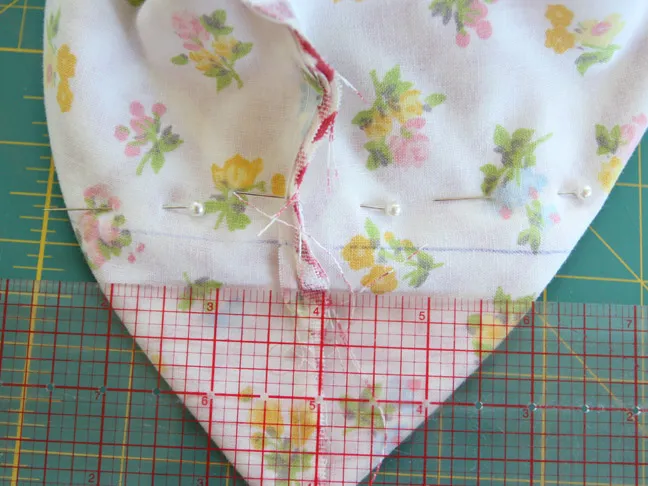 The bag will be inside out and flat and we won't to give it some pouf so we're going to square off all four sides. Pinch each side, lay the seam in the middle and measure across about 4 1/2 inches with your ruler. Draw a straight line, perpendicular to the seam with a pen. Pin next to that line. Sew along the pen line and then snip off the excess triangel. Do this on all four sides.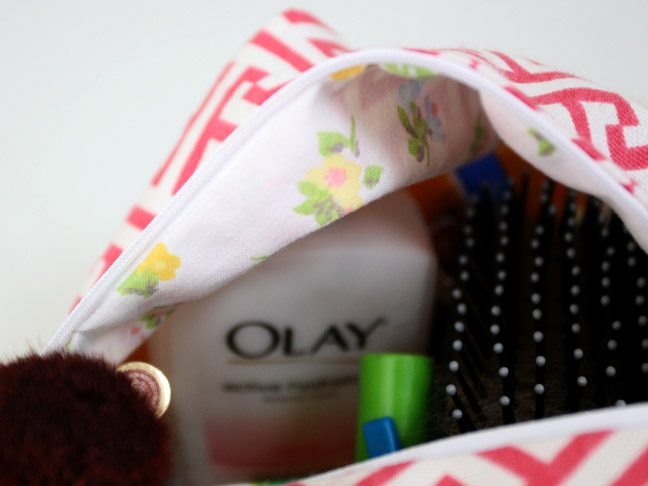 Now all you need to do is move it inside out so the outer fabric is on top and the inner lining inside. You've got a great toiletries bag now to give away on Mother's Day (or keep for yourself. You deserve it too!)