April showers bring may flowers! This easy cupcake spring bouquet craft is a great way to talk about spring with your toddler and get their busy hands working creatively when you're stuck inside on a rainy day.
You can use any cupcake liners you'd like, although I love these tulip ones from etsy.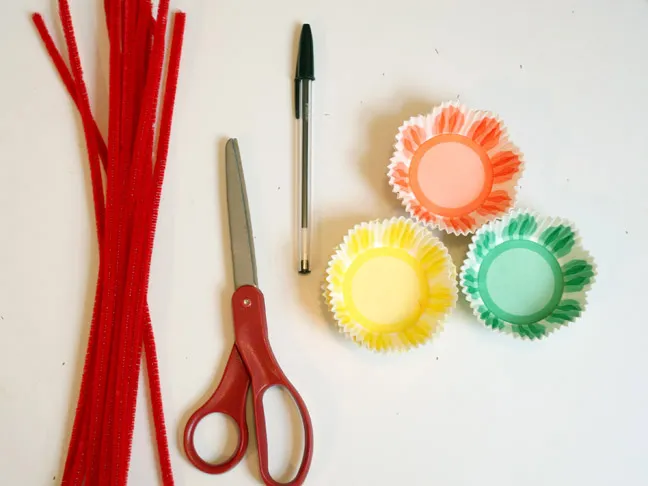 Supplies:
Pipe Cleaners
Pen
Scissors
Colorful cupcake liners
One bored toddler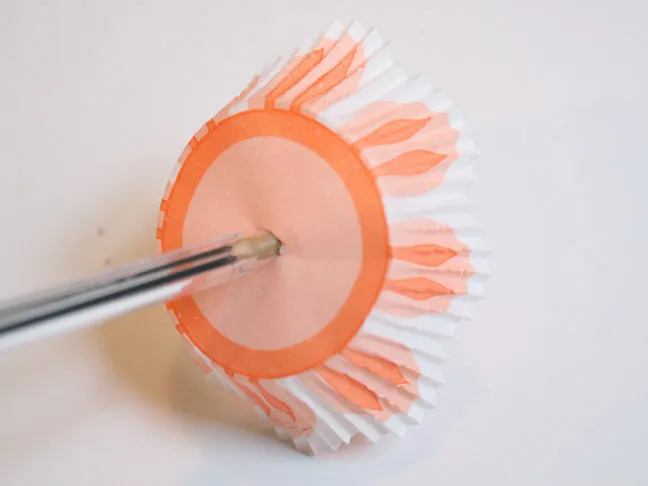 Poke a small hole in the middle of a cupcake liners with a pen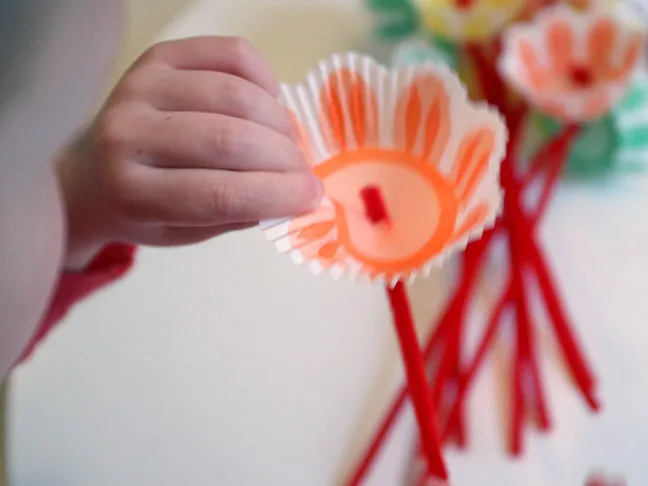 Have your toddler pull the pipe cleaner through the hole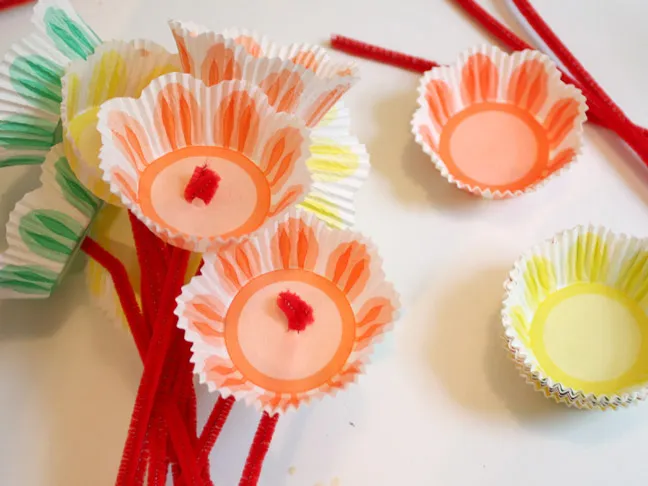 Tie a small knot at the top (or just scrunch down an inch or sew of the pipe cleaner)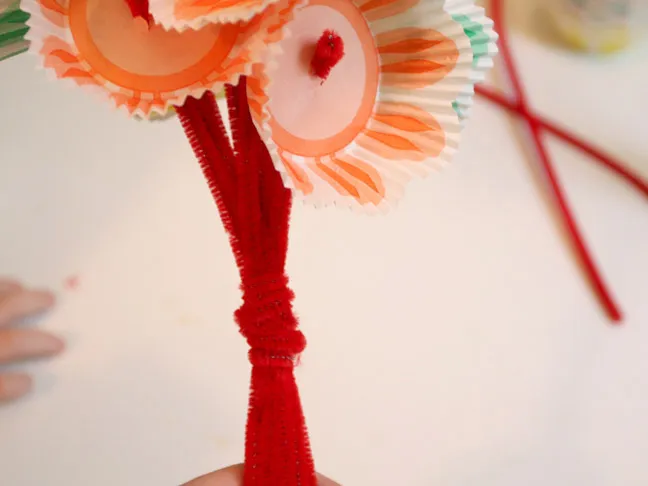 When your toddler is done with his or her bouquet, tie another pipe cleaner around the middle to hold them together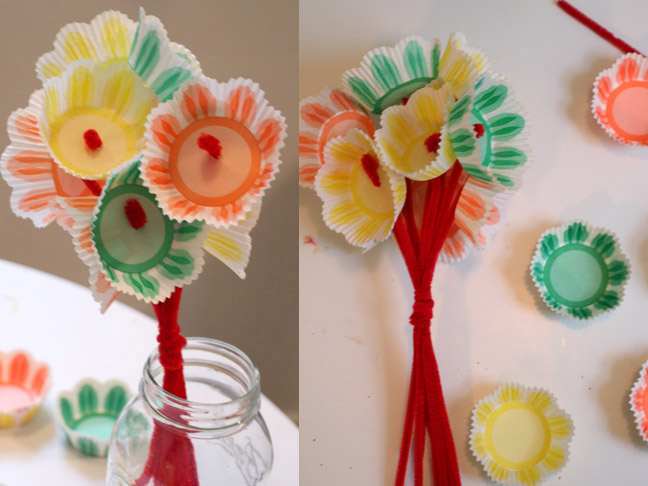 Now you've got a pretty bouquet of cupcake flowers for spring!