You can easily personalize this bag with your valentine's initials and her favorite colors.  The bonus is the inexpensive cost and quick construction.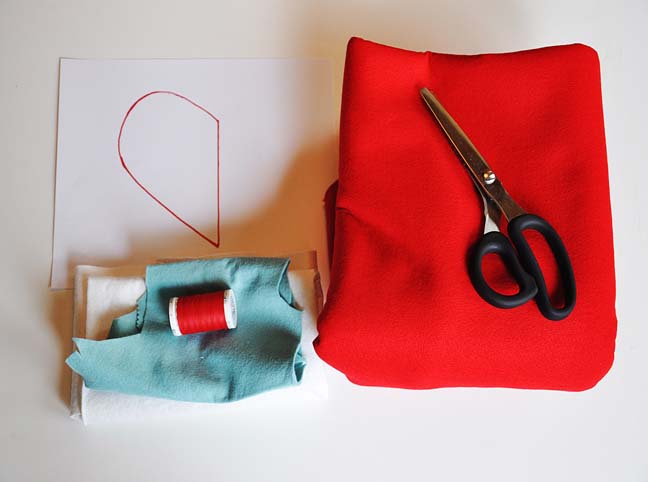 Materials (Makes 2 bags)
¼ yard red felt
Scraps of white and turquoise felt
Red thread
Scissors (I used pinking shears)
Heart template (click to print)
Sewing Machine
Instructions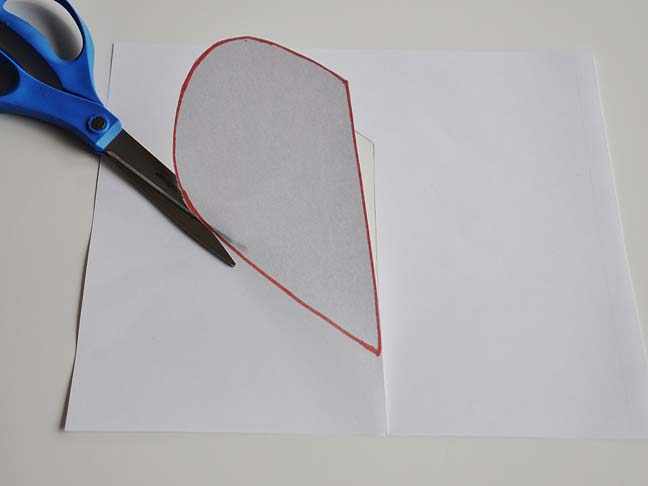 1.  Print and cut out heart template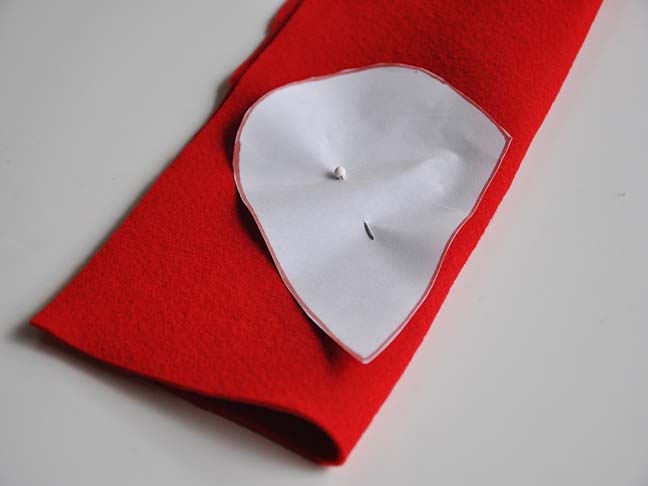 2.  Fold the red felt and place the straight edge of the template on the fold and cut out.  Repeat so that you now have two hearts.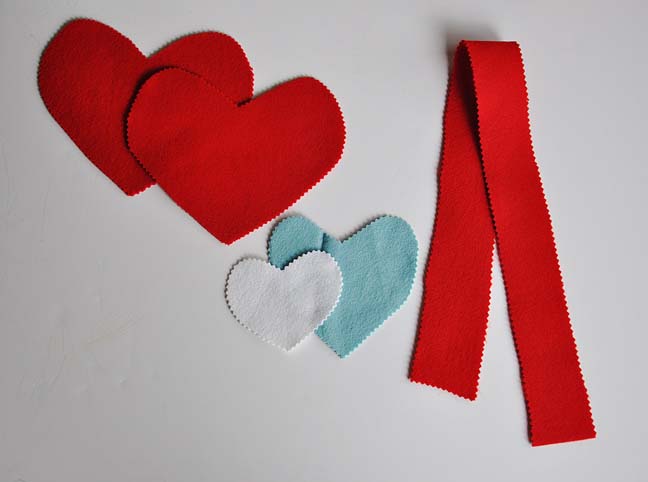 3.  Cut out a 2" x 26" piece of red felt and freehand a few more hearts in the other colors and in graduated sizes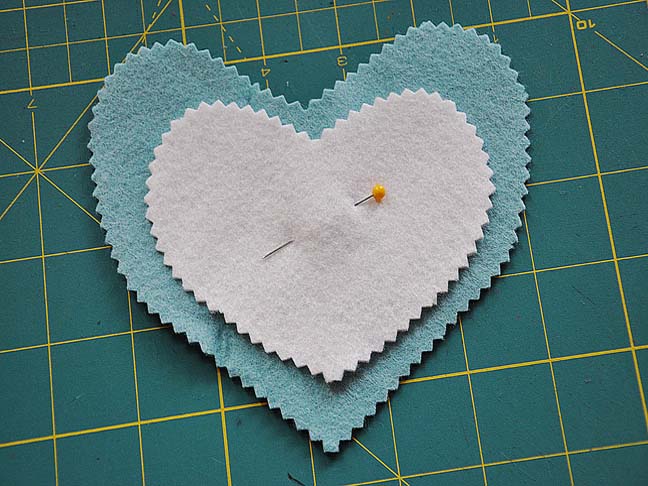 4.  Place the smallest heart on the middle-sized heart and stitch to join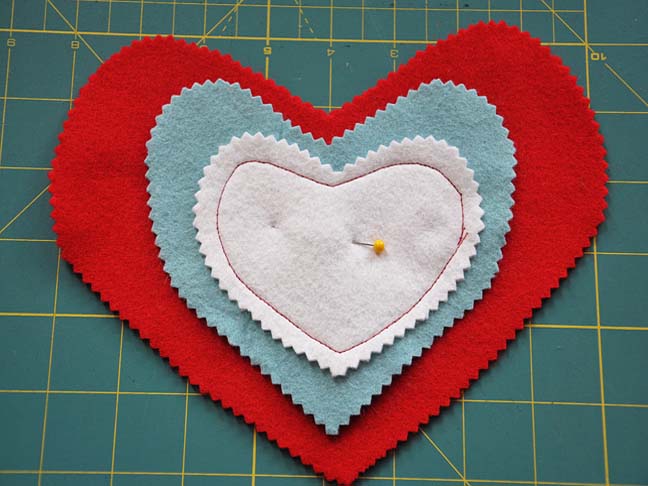 5.  Take one of the red sides of the heart bag and stitch the hearts to it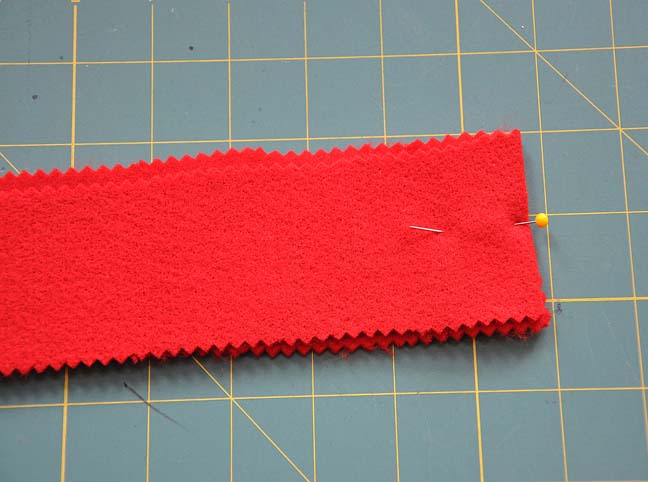 6.  Take the 26" strip and join the two edges to make a continuous loop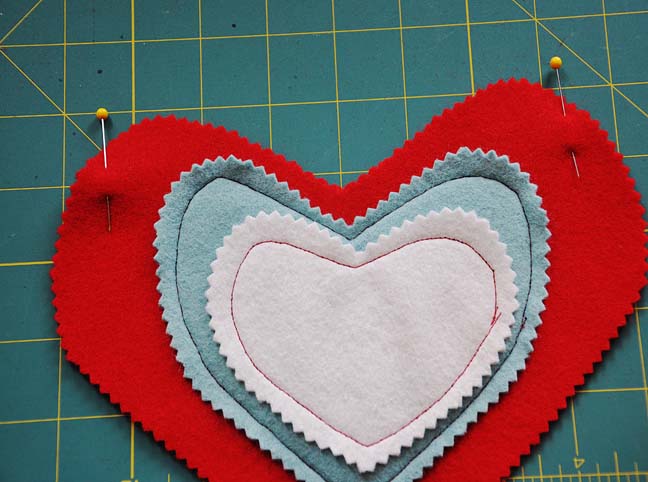 7.  Make a mark with pins where you will stop your stitching on of the strap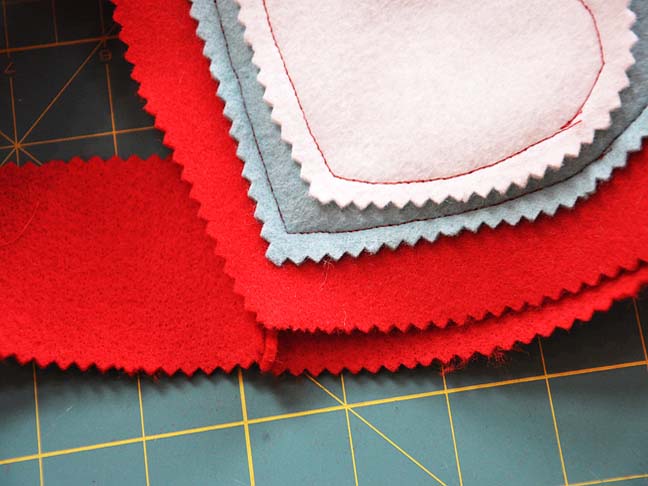 8.  Take your heart side wall and place the bottom tip to the 26" strip, wrong sides together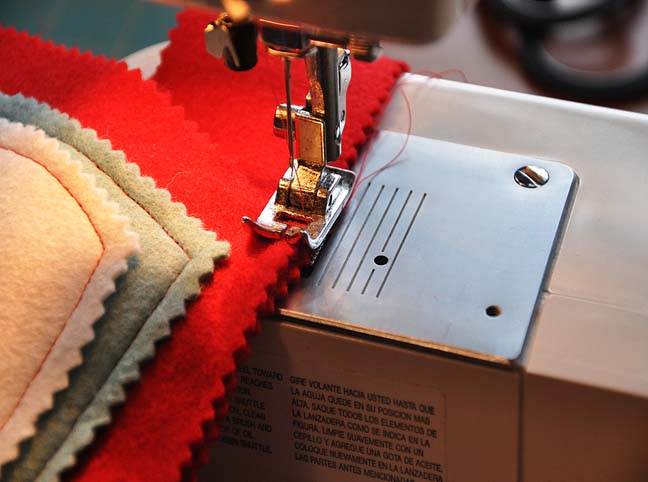 9.  Starting at the bottom tip of the heart and using an1/8" seam allowance, stitch the heart side to the strap, stopping at your pin mark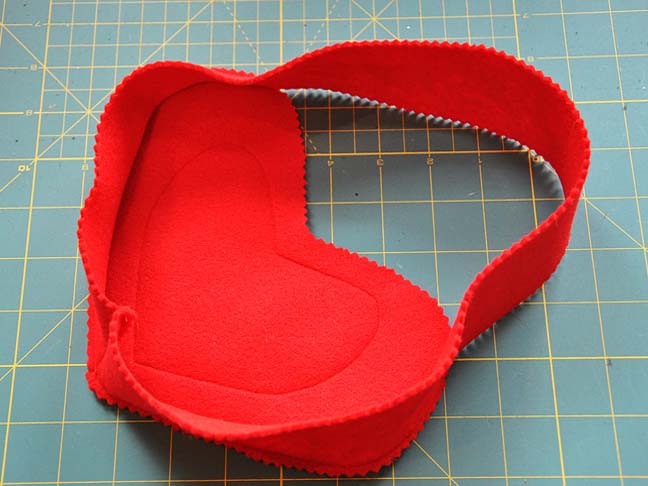 10.  Flip bag over and attach the other heart side wrong sides together to the strap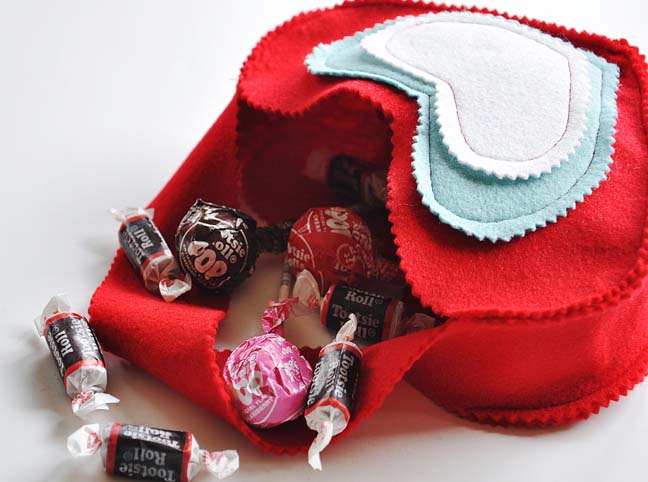 11. Fill with goodies and give to your favorite people