This is a really simple craft for kids that has a pretty result they can hang in a doorway or from a chandelier to add some festive decor. Younger toddlers can help pick the color and size of the heart, and apply chalk. Older toddlers can cut and help arrange the hearts, and some older kids could even help sew, since it's a simple straight running stitch. There's something for everyone to do!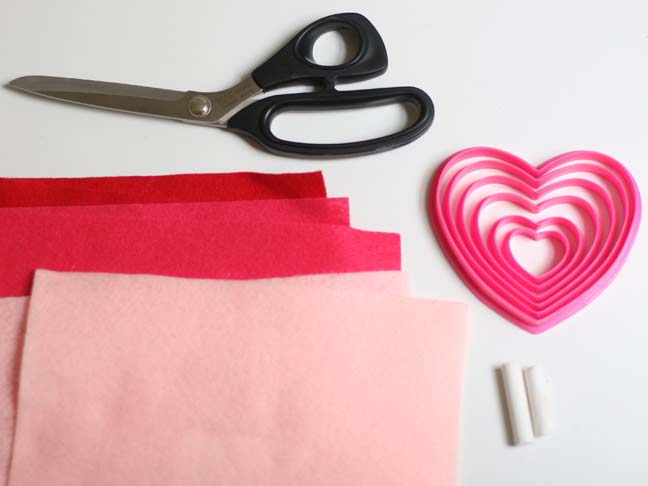 Supplies:
Various pink and red squares of craft felt
Scissors
Heart Cookie Cutters
Chalk
Sewing Machine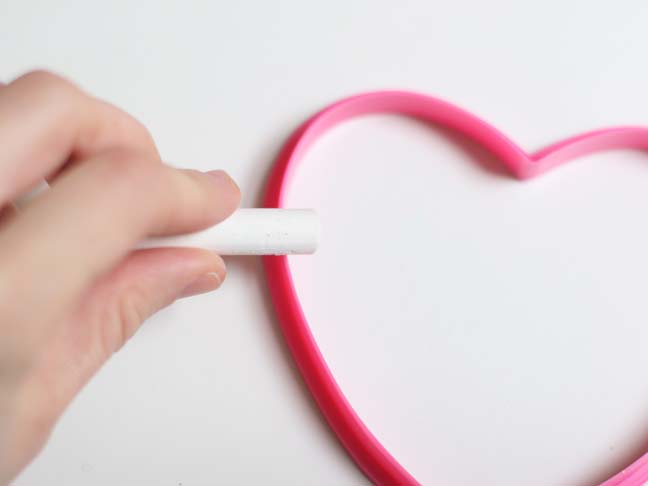 Using the chalk, draw along to coat the sharper side of the heart cookie cutter.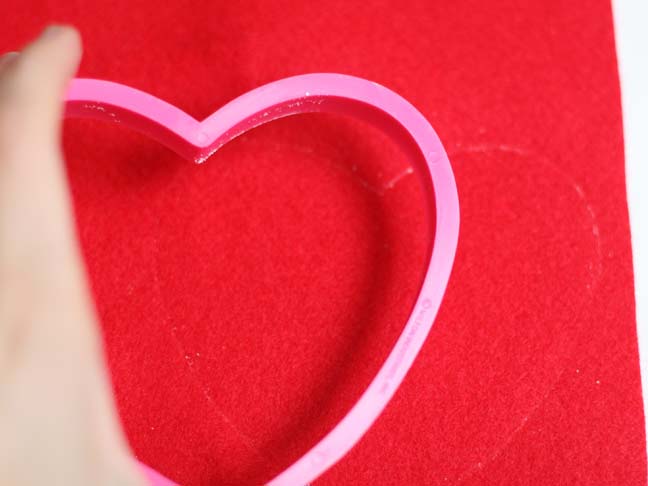 Place chalked heart on the felt and then cut out with scissors. For lighter felt use pen to trace around the cutter.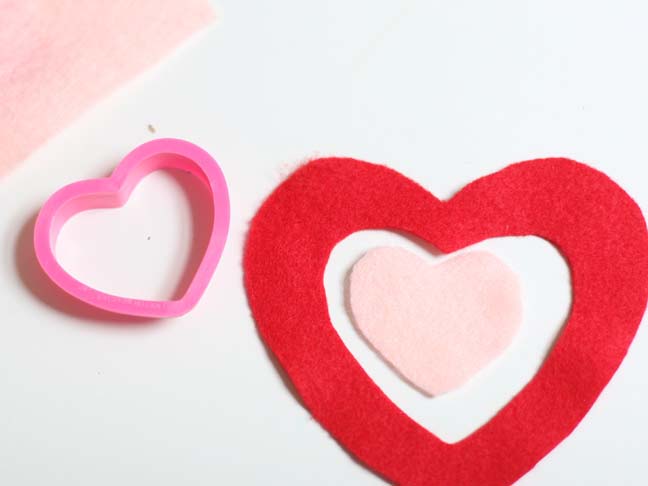 Vary your size cookie cutter and felt to make an assortment of hearts.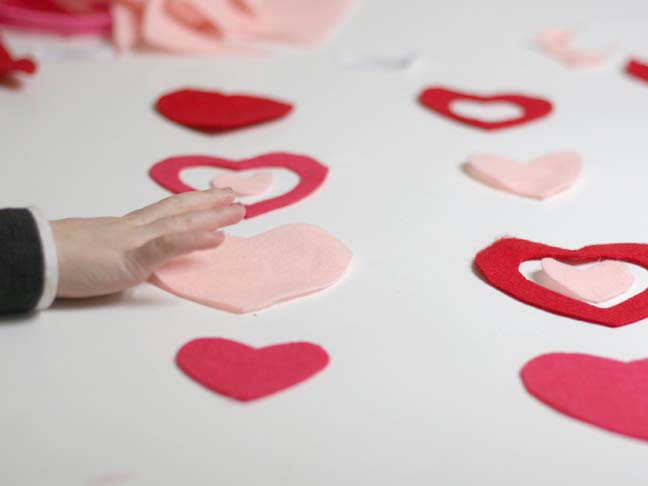 Your child can help you lay out the hearts as you'd like them to hang.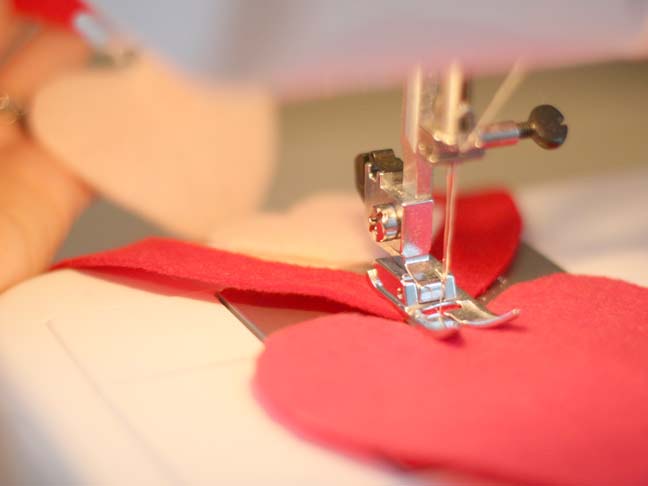 Sew them together with a running stitch right through the center of each heart.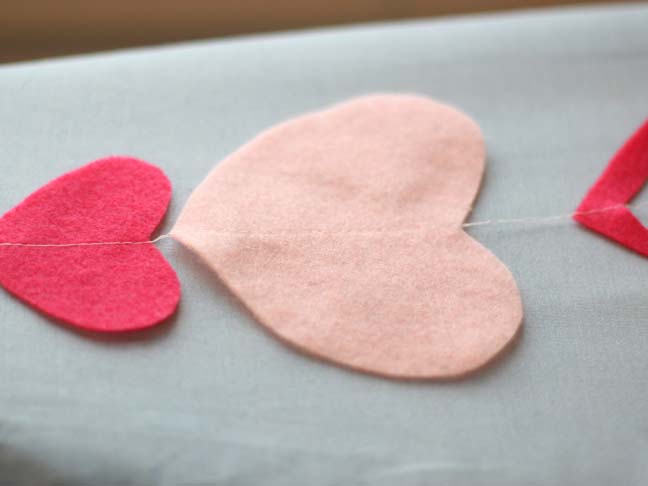 They should naturally fall an inch or so apart. Don't cut the string too close to the heart, leave some to hang it as Valentines Day décor!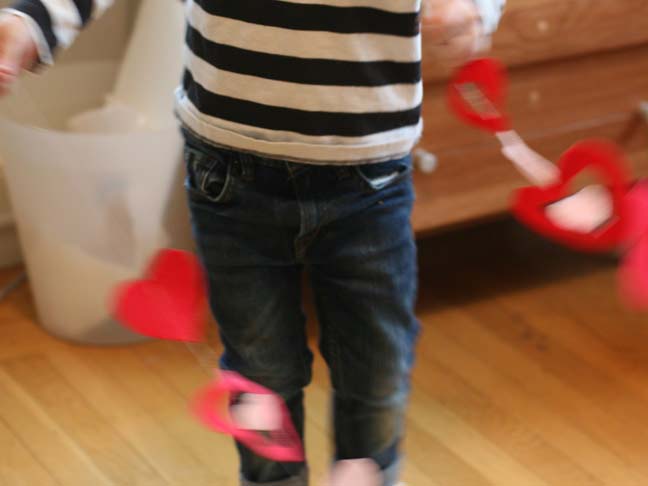 Fun to twirl too!