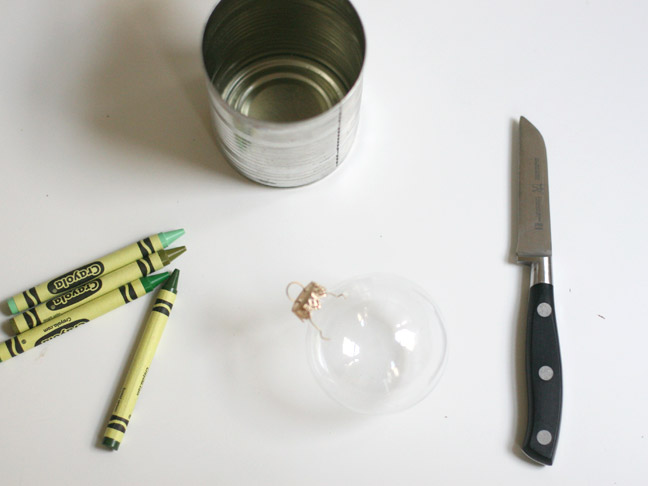 Supplies:
Clear glass ornament
Crayons
Knife
Clean tin can
Cutting board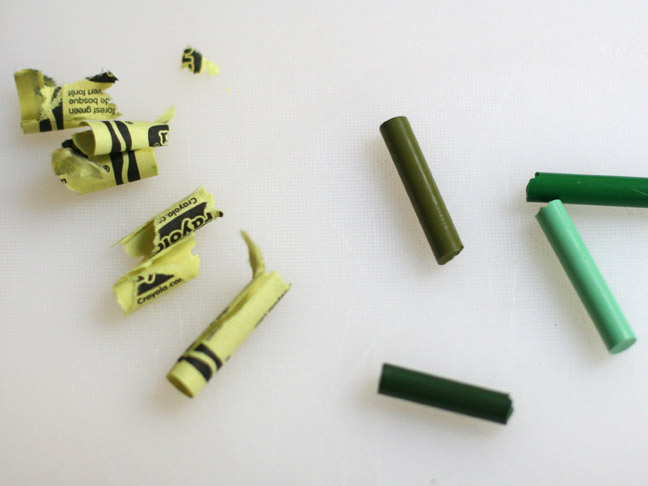 Unwrap a few crayons. Remember that the colors will end up mixing together so be careful of the colors you're picking. We have a green themed tree, so I picked a variety of green crayons.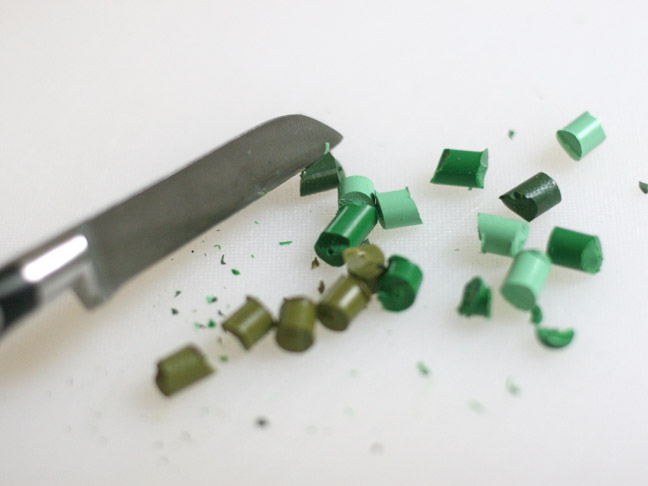 Cut into small pieces and place in the clean tin can.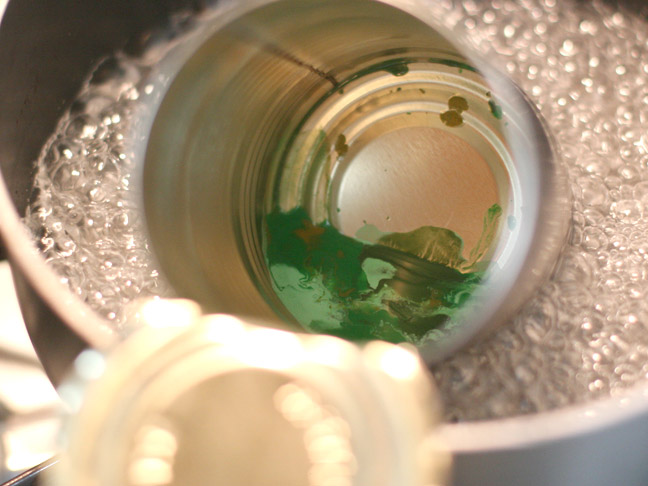 Place in a saucepan with some water and let it come to a boil. The can probably will not stand on its own, that's fine, let it lean against the side of the saucepan as shown.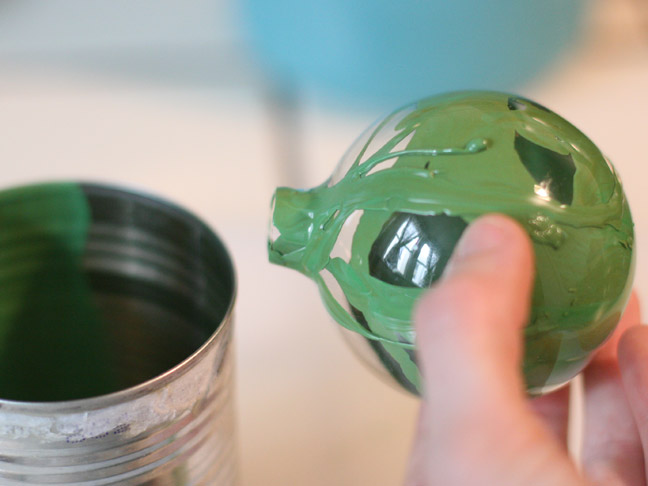 When the crayons are completely melted, pour the wax into the ornament and swirl the wax around immediately before it dries.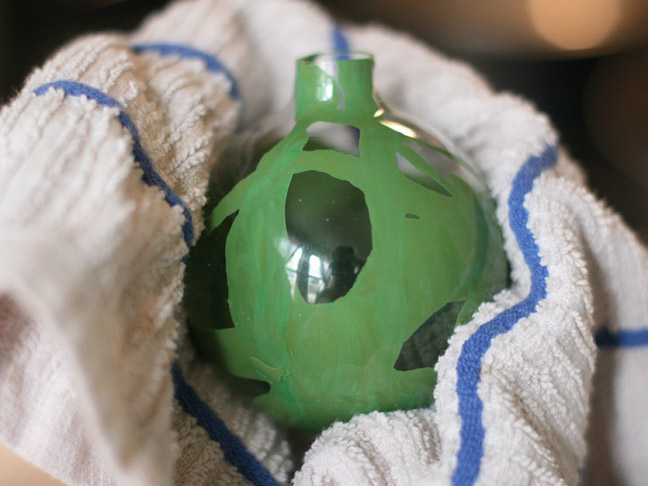 If you get any wax on the outside of the ornament, wipe it off before it hardens completely.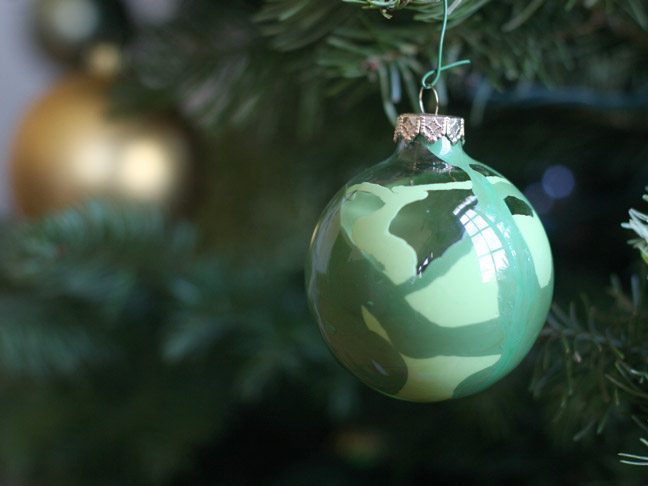 You can add another color by repeating the same process after the first color has hardened.