Making your own ironing board cover is easier than you think – here's how!
When you buy an ironing board it comes with one of those thin, ugly blue covers (blah). You can buy a new cover, but they're so simple to make if you have basic sewing skills. The best part about making your own ironing board cover is that you can choose any heavy weight cotton fabric you'd like! You can even switch it up in a few months if you're like me and get sick of patterns quickly.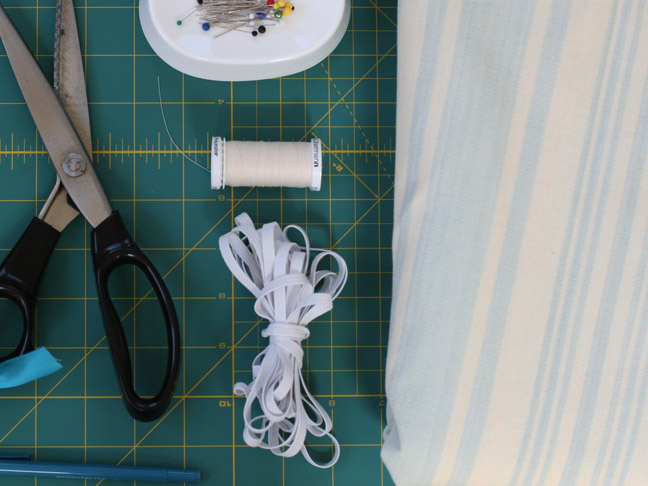 Supplies needed:
Sewing machine
2 yards of heavy weight/upholstery weight cotton fabric
matching thread
pins
scissors
pen
4 yards of 1/2" elastic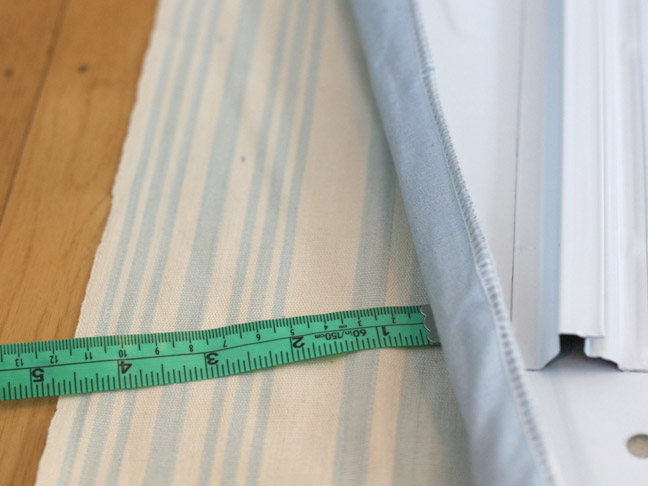 Place your ironing board upside down on top of the fabric. Mark 3 1/2" seam allowance around the board with a pen. Cut it out.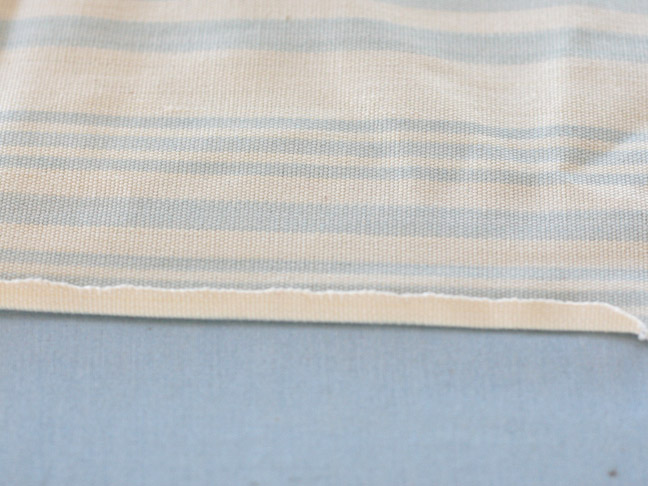 Fold 1/4", press with an iron and then fold another 3/4",press again.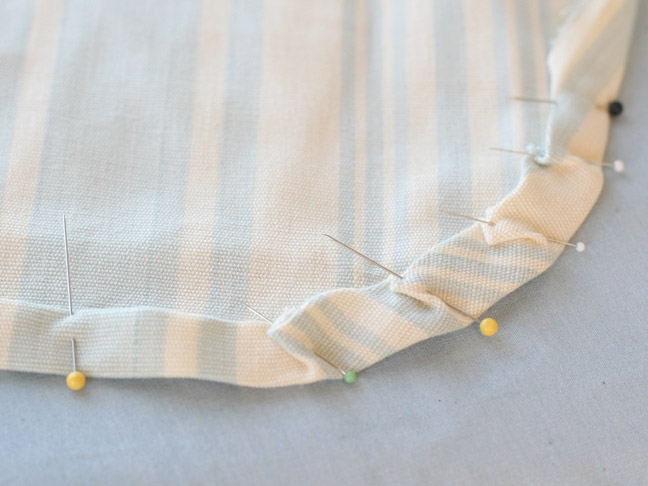 Pin in place. Pin down the folds around the corners.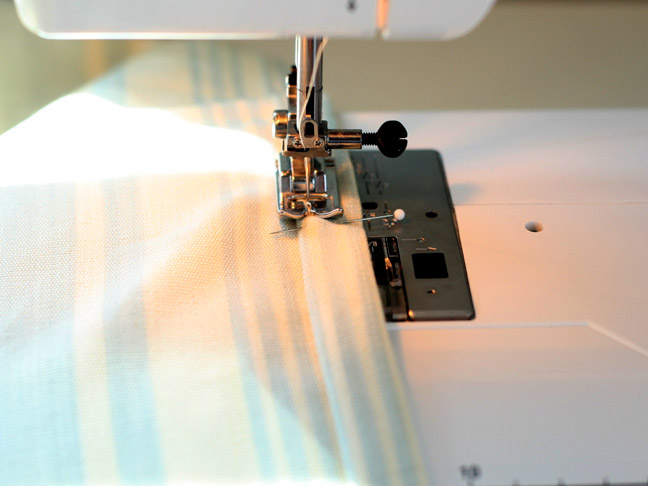 Stitch on your machine all along your folded seam. Alight the edge of your fabric with the left edge of your foot.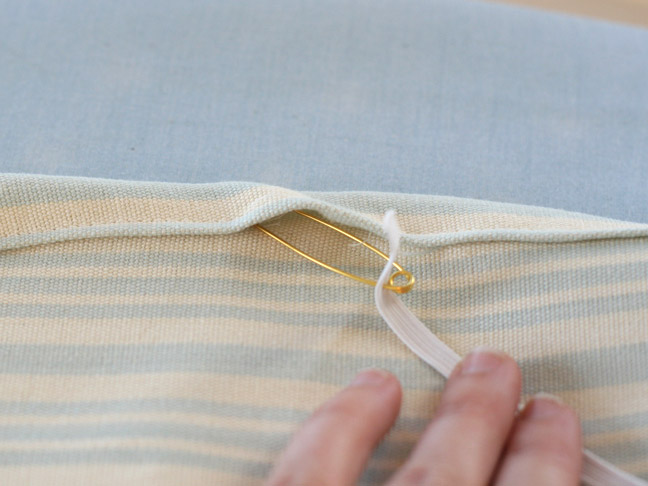 Leave a  small opening to insert the elastic. Attach a safety pin to one end of the elastic and start threading it through.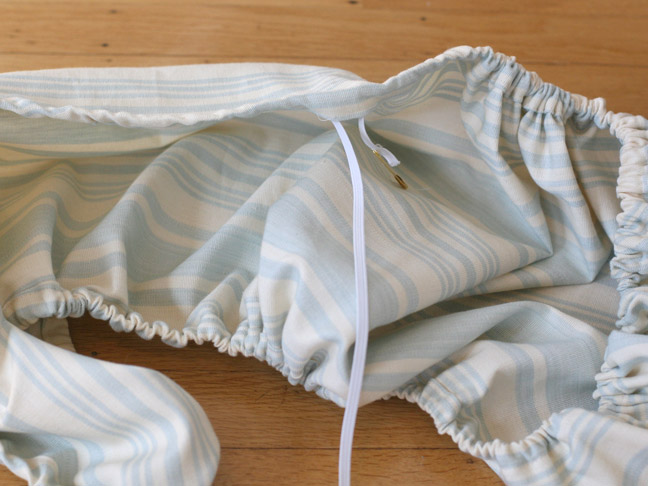 It should be pretty bunched up when you're done. You'll want to try it on the board before tying those two loose ends into a knot.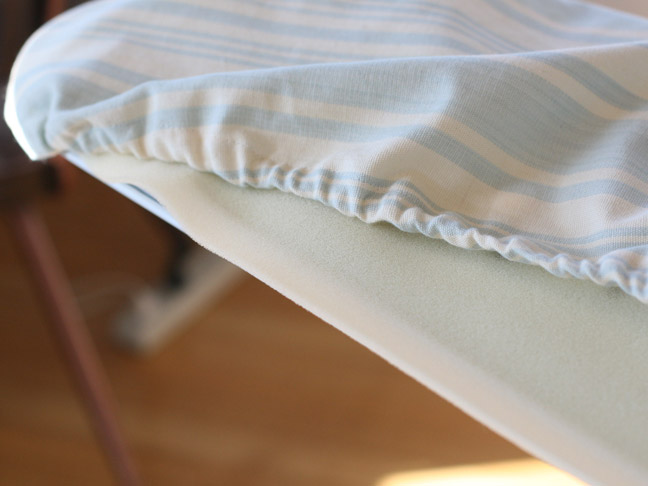 Remove your old cover but leave the small foam insert underneath. Fit your new cover over the board being careful to hold onto those loose ends.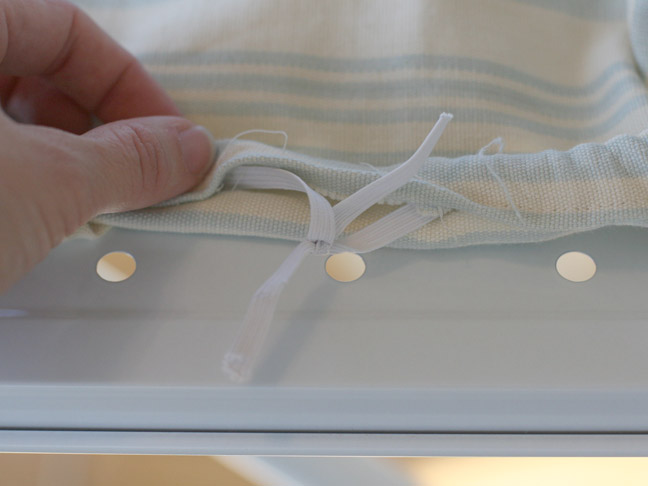 Now when the cover is pretty fitted you can tighten it up by pulling on those loose ends and tying them together in a  knot.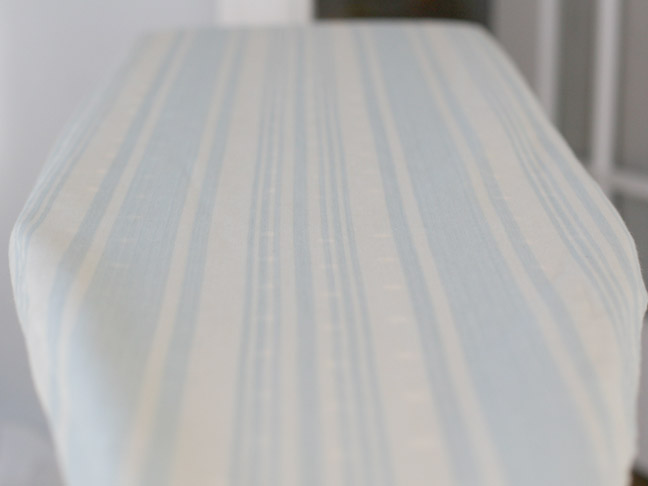 Pat yourself on the back, you've made yourself a pretty new ironing board cover!