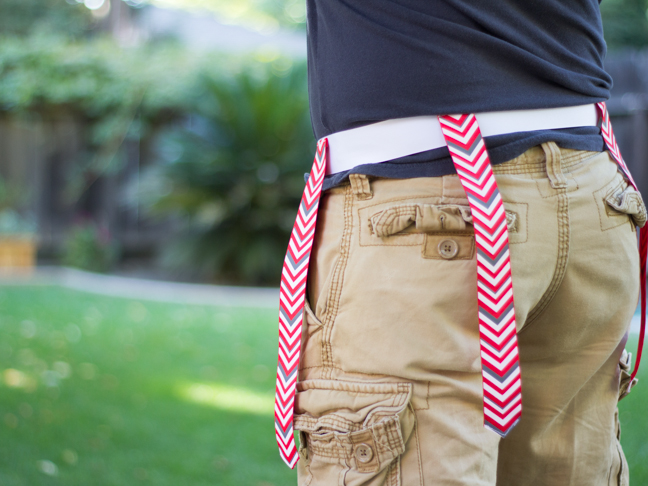 Fall is my favorite time of year for a lot of reasons, but the most exciting reason is definitely football. I am pretty involved this year following my alma mater in the NCAA as well as playing a game of fantasy football with some of my old roommates from college. With the weather being so perfect, though, I wanted to get out there and play some football of my own. I decided to spruce up the game a bit and make some flag football flags instead of playing two-hand touch or tackle so that anybody can play with me. Check out the tutorial below to make a set of DIY flag football flags for your very own backyard gridiron.
Supplies:
1.5″ ribbon in three different colors
1.5″ D-rings (one set for each football player)
stick-on Velcro
sewing machine and materials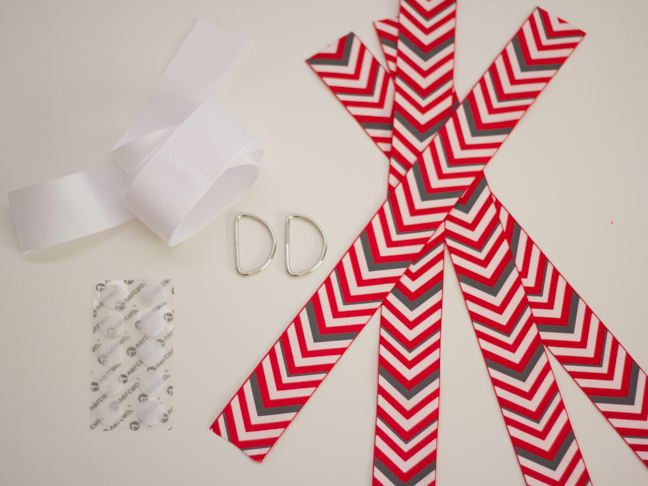 Instructions:
Step 1: Cut lengths of ribbon. In one color, cut out all of the belts for the players. The belts should measure the circumference of the waist of the player plus six inches.
Step 2: In another color, cut four flags for each belt, 14 inches long. 
Step 3: In a third color, cut flags for each belt of the players on the opposing team.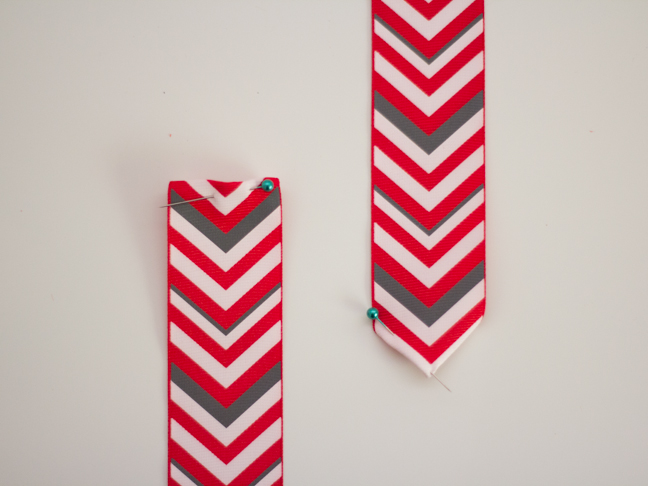 Step 4: Hem the flags. On one end, fold the flag over 1/2″ and sew it down with a straight stitch. On the opposite end, fold the flag into a point and sew the point down with a straight stitch. Repeat this process for all flags.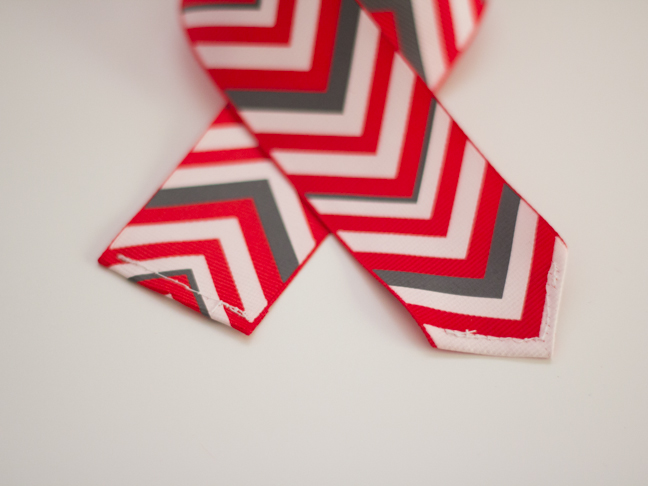 Step 5: On the belt piece, insert one end through both D-rings, fold over into a 1/2″ hem, and sew a straight stitch so that the D-rings are held in place (you may want to go over this stitch a few times for security). On the opposite end, fold and sew another 1/2″ hem.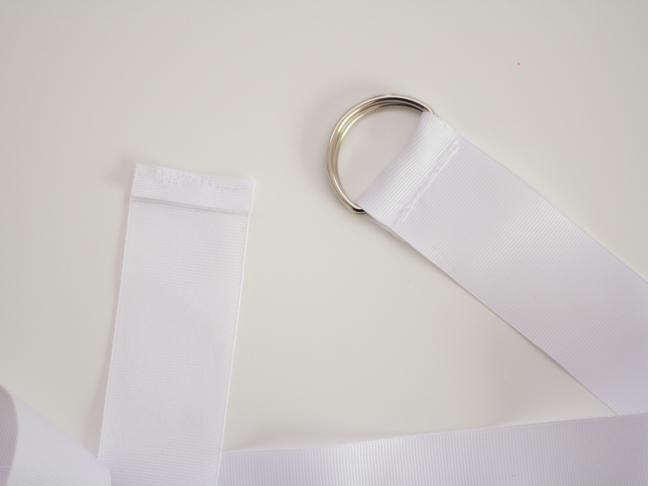 Step 6: Place four pieces of Velcro on each belt, evenly spaced from the D-ring end and leaving a six inch tail on the other end with no Velcro. Place a piece of Velcro on the back of each flag.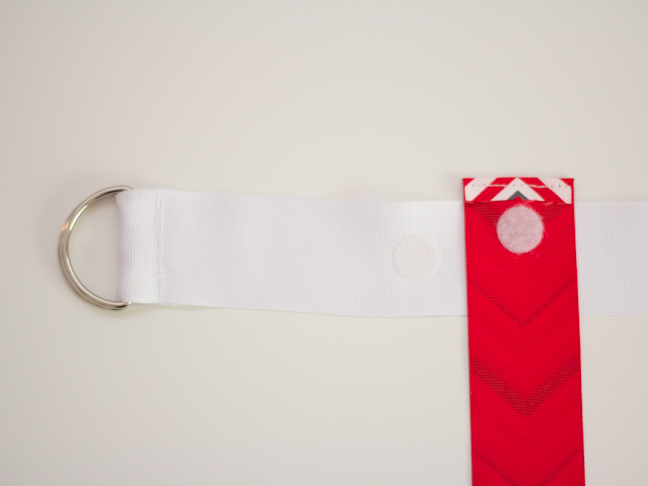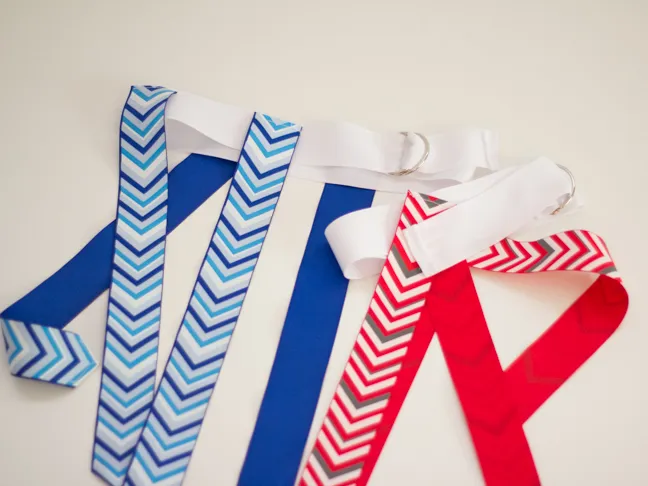 Step 7: Have your players suit up and enjoy a game of flag football! (And if your little ones are too young for football, these also make for a great game of flag tag!)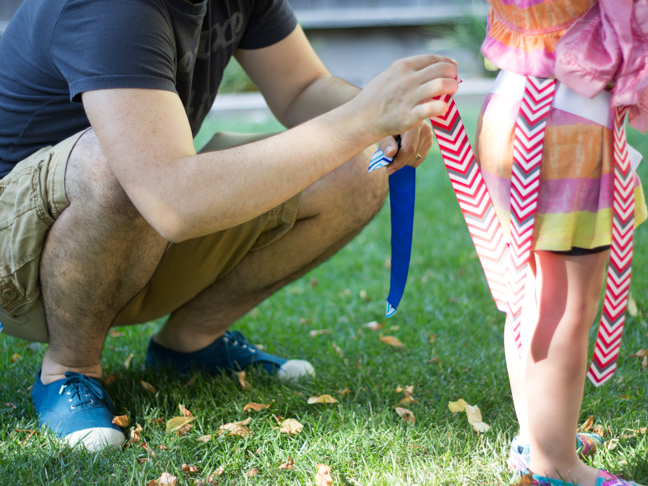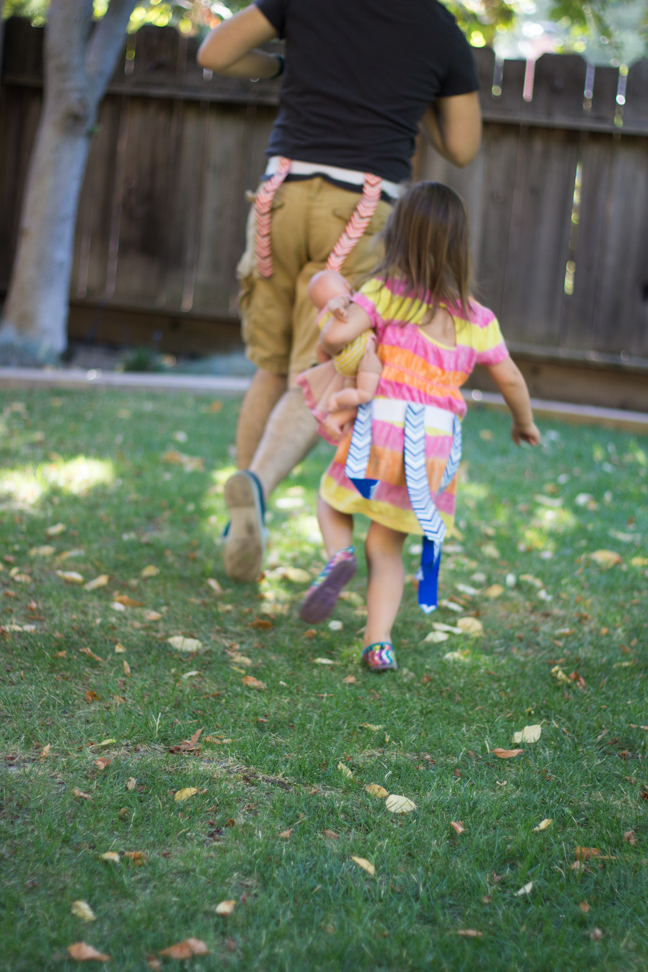 More DIY Outdoor Games: