It's impossible to buy my father anything. If he wants something, he buys it for himself and, at his age, he really doesn't want anything besides to spend time with family and friends (and some golfing here and there). But he recently turned 70 and there was no way I was going to let the occasion go by without giving him something. My mother mentioned getting an email from a website called Tribute asking her to make a birthday video for one of her friends (it was sent by her friend's daughter) – I was immediately intrigued. It certainly sounded better than the colorful Nike golf bag I was eyeing.
Turns out it was AMAZING.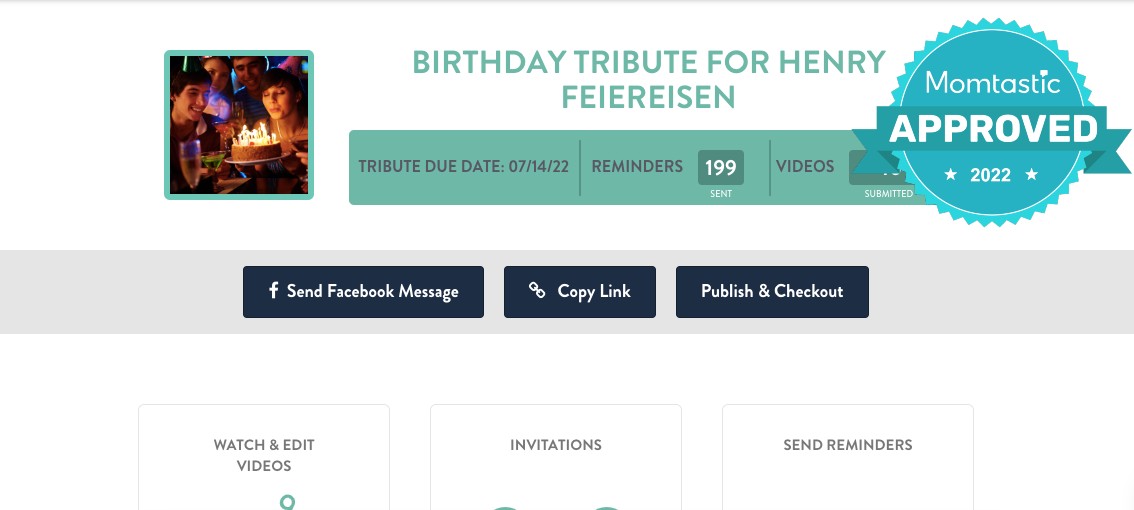 So, what exactly is Tribute? Basically Tribute allows you to super easily create a video collage of all of your loved one's friends and family wishing him or her well wishes. In my case my brother and I put together a video for my father where everyone featured was wishing him happy birthday, offering advice, sharing memories etc. All we had to do was upload names/email addresses of everyone we wanted to have partake in the video and Tribute send them an email. Then, all those people had to do was click and record – that's it!
70 year olds don't tend to be tech savvy, so I can attest to the fact that it's easy enough for pretty much anyone to do as we had nearly 50 submissions. Besides sending that initial email Tribute will follow up a few times to remind all those on your email list to submit their video (if they haven't yet). They also review and edit the footage. This option will run you $129. For $29 you can do all of this yourself. I found the email reminders very useful as many people didn't submit their videos till the last moment, but as far as editing goes, my brother and I actually did most of it ourselves using the Tribute website, so if you're on a budget the $29 option is more than enough.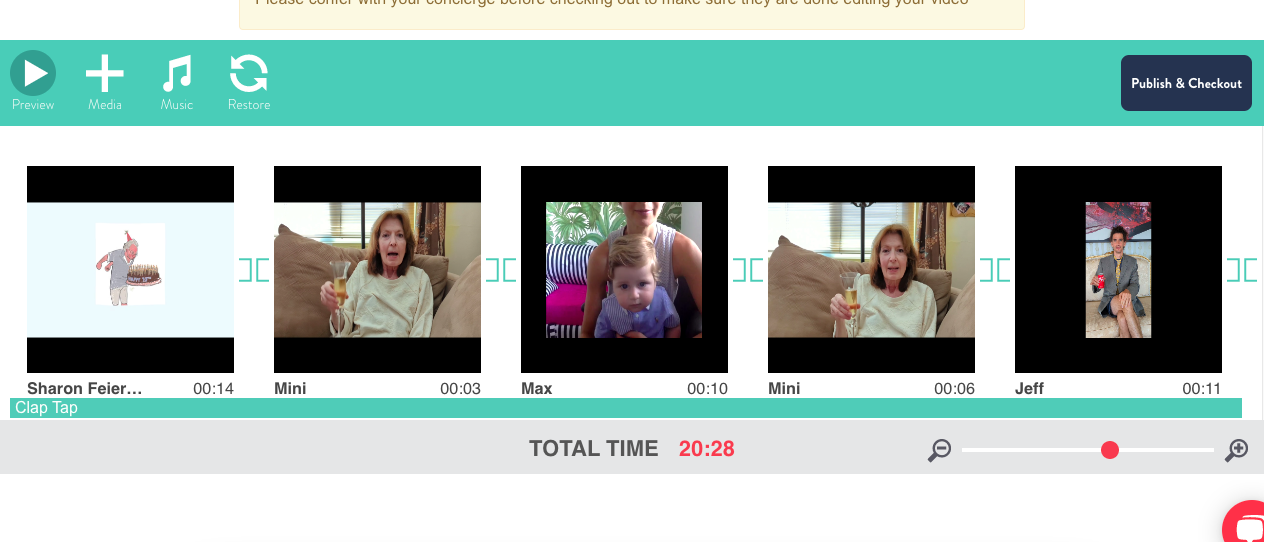 My father was beside himself when we played him the video. It made for an unforgettable gift he will treasure – I know he has already watched it many, many times! I don't think I've ever seen him as happy when receiving a gift.
Besides birthdays, Tribute can work for weddings, thank yous, congratulations, in memory of… I can't think of anyone who wouldn't love to receive such a gift and it's not something I would have ever been able to put together easily on my own.
Needless to say I'm already planning one for my mother when she turns 70 next year…