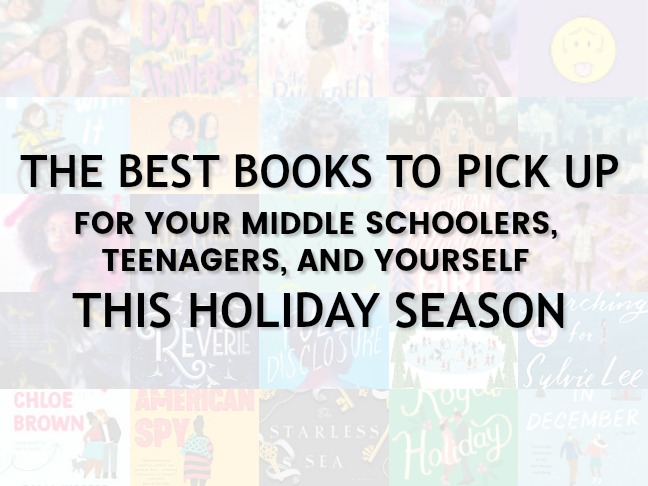 Winter is a wonderful time for picking up new books! Whether you need to buy gifts for the readers in your family, want to curl up under a cozy blanket to pass the time between pages, or are looking for books to donate to your kids' school classrooms, there's always a great excuse—and we're here to help. Below are some incredible reads for your whole family, from must-see new releases to holiday season favorites in a variety of genres and styles, topics and levities for kids ages eight to twelve, teens, and even us adults. Happy shopping!
MIDDLE GRADE: AGES 8-12
More to the Story by Hena Khan
If you loved Little Women, this is perfect for your family. Inspired by that classic, this is the story of a modern American Muslim family featuring four sisters. Their loves and losses, dreams and dares, humor and hope bounce off one another and the pages as they deal with what so many kids do in their daily life.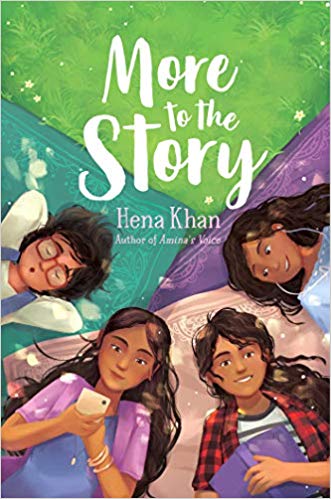 Sal and Gabi Break the Universe by Carlos Hernandez
Oops! Two middle schoolers who meet by the principal's office entangle and accidentally mess with time and space to the point that it puts the entire universe in jeopardy. Full of laughs and sci-fi fun, this has been called one of the most hilarious books of the year for this age range.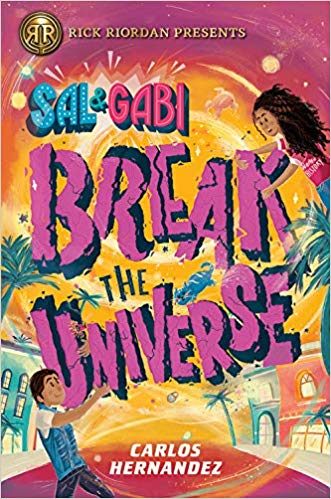 My Fate According to the Butterfly by Gail D. Villanueva
Sab is quite superstitious, so when she sees the Filipino omen of impending death, she decides there is no option but to piece together her fractured family within the week so she can celebrate her eleventh (and last?) birthday with the ones she loves the most. Thus begins some digging to see what pulled everyone apart, a better understanding of the people and world around her.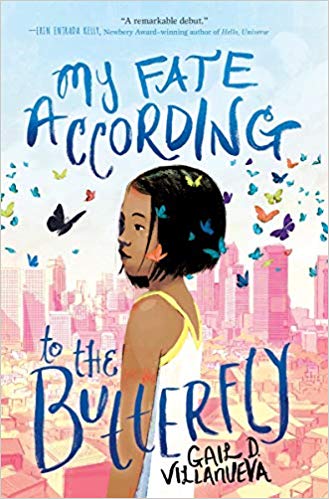 Tristan Strong Punches a Hole in the Sky by Kwame Mbalia
Tristan wasn't able to save his best friend during an accident, but while he's recuperating at his grandparents, he slips into another world where he just might need to save a whole lot more. A fantastical adventure that shows what true strength is.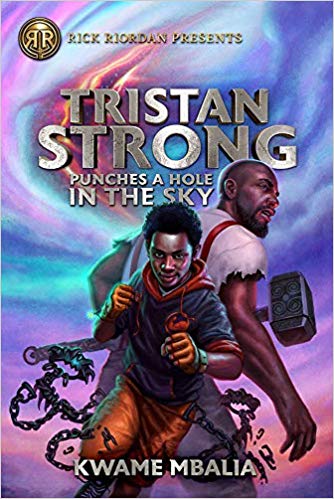 Guts by Raina Telgemeier
The true story of middle schooler Raina having stomach issues that linger even after the flu has long left her household, this graphic novel kindly and honestly explores anxiety and normalcy for the middle school crowd.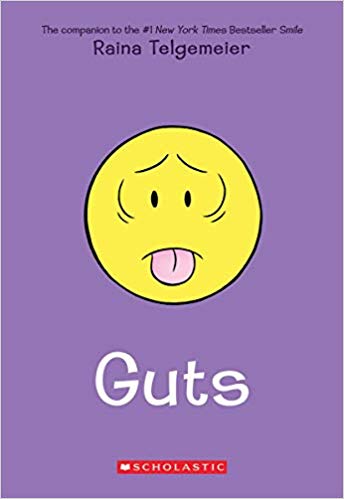 Roll with It by Jamie Sumner
Ellie has big dreams that don't dissipate even when she and her mom move in with her grandpa to care for him. Now the scale of things that make her stick out just might be piled a little high for her to want to stay: she's the new kid who lives in the poorest part of town and happens to be wheelchair-bound due to cerebral palsy. But will she change her mind once it's time to leave?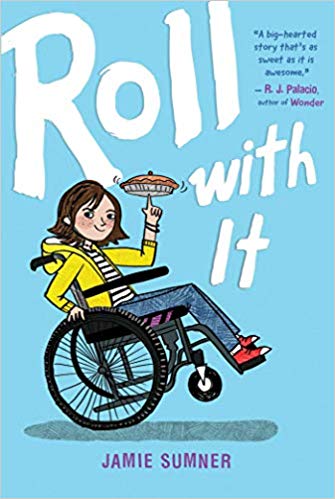 Stargazing by Jen Wang
A realistic graphic novel about best friends, fitting in, and being there for one another no matter what life—or middle school—throws their way.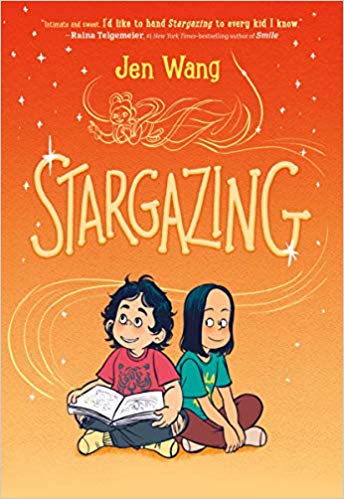 The Forgotten Girl by India Hill Brown
If the cold winter air doesn't give them a chill, this haunting ghost story for the younger crowd absolutely will. Mysterious and moving, readers have been fascinated with this new release since it made its debut.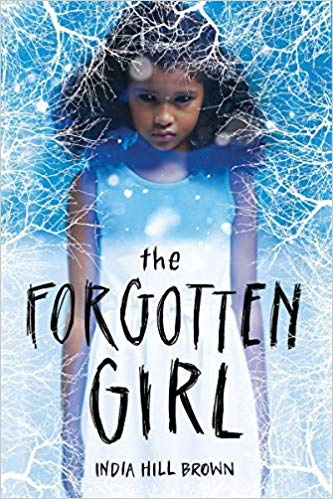 Winterhouse by Ben Guterson and Chloe Bristol
Who doesn't relish books about ornery relatives sending off their charge to get them off their hands, only for that kid to discover magic and adventure in their new lodgings? Book-loving orphan Elizabeth will draw readers in as she explores the hotel Winterhouse and the fantastical stories hidden within.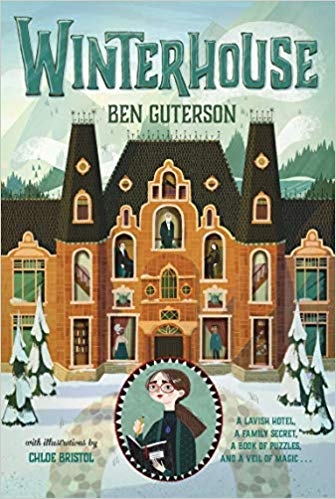 The Night I Met Father Christmas by Ben Miller
Absolute magic teems from the pages and illustrations as Jackson learns how Father Christmas became who he is. Warm and charming, reading this will become an annual tradition for families, no matter the listeners' ages.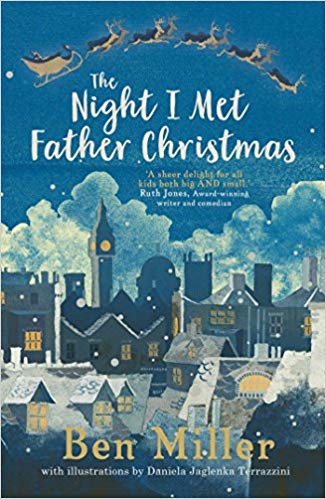 TEEN & YOUNG ADULT
Slay by Brittany Morris
Brilliant video gamer Kiera battles an anonymous troll in this fast-paced YA that has been described as Ready Player One meets The Hate U Give.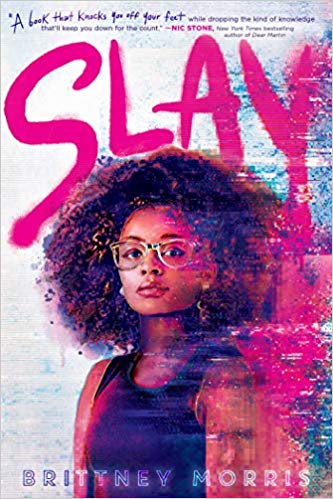 We Hunt the Flame by Hafsah Faizal
A hunter who disguises herself as a man in order to keep her position to feed her people and an assassin who cannot reveal his true colors are both reluctant legends in their kingdom. Of course this means their paths will intersect, taking them on a journey that will reveal something far more dangerous than either of them ever were.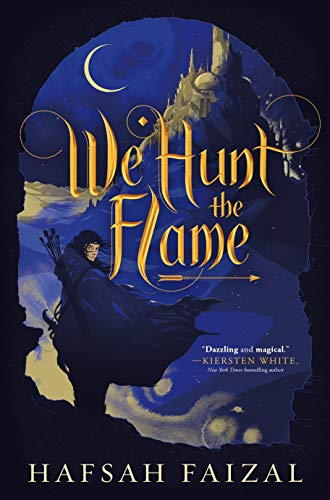 Redwood and Ponytail by KA Holt
Two seventh grade girls who appear to be opposites connect and click in this quiet, beautiful book targeting kids straddling the late middle school to early high school years. A perfect two-voice narrative about feeling comfortable in our own skin and with other people.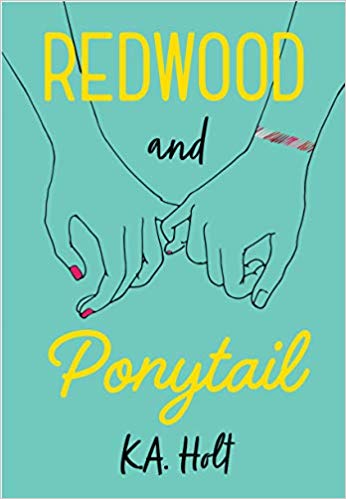 All-American Muslim Girl by Nadine Jolie Courtney
People don't guess that Allie is Muslim, but she has watched her dad get unfairly profiled and treated terribly for looking much more the stereotyped part. He insists she keep her faith to herself for her own safety and peace, and she usually respects his wishes, but as she begins to more deeply explore her culture there is a rise in Islamophobia in her community that makes her question whether she can stay quiet much longer.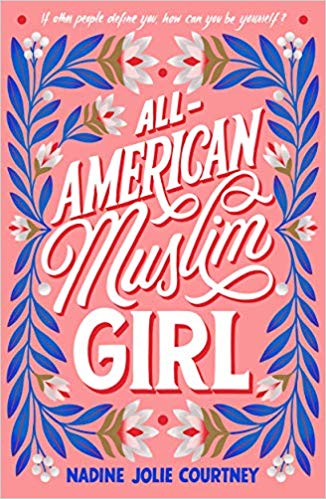 Pet by Akwaeke Emezi
If your teen likes diving into beautiful speculative fiction, this is a tale of a girl who lives in a time when society tells her that there is no monsters, yet knows for sure that she needs to hunt one that is getting far too close to her best friend. Reviews rave about this layered, fast-paced novel.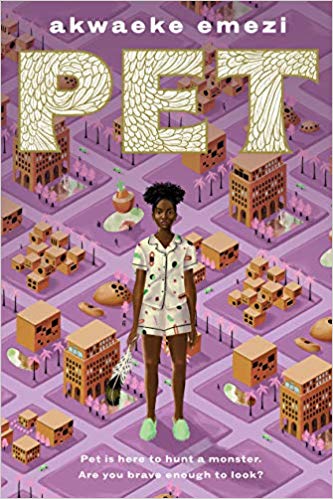 The Guinevere Deception by Kiersten White
In this twist of the Camelot tales, women are more magical and terrifying than anything one can imagine, so Guinevere is sent in to marry—and protect—King Author. With a heart-racing pace and surprises around every corner, this is a retelling that will keep readers riveted.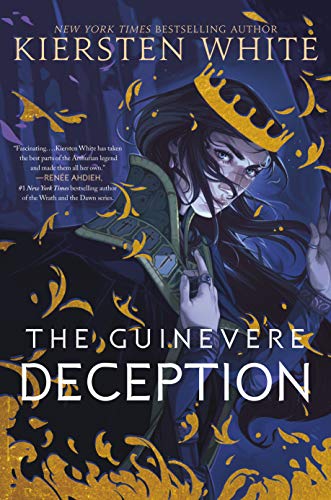 Reverie by Ryan La Sala
High school escapism at its finest! Kane was found barely alive and with no memory of how he ended up on a riverbank, and now three people who claim to be his friends take him into fabulous alternate realities through portals peppered in his real world. When it's no longer fun and games, he must find a way to prevent one of these worlds from altering everything he knows for good.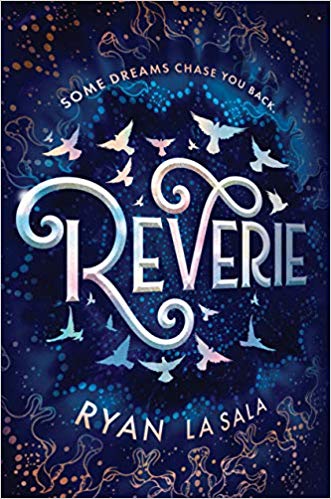 Full Disclosure by Camryn Garrett
Simone is ready for a fresh start at a new high school, but when someone discovers that she's HIV-positive and threatens to out her before she's ready, she needs to decide whether to protect her secret or own her truth in front of everyone.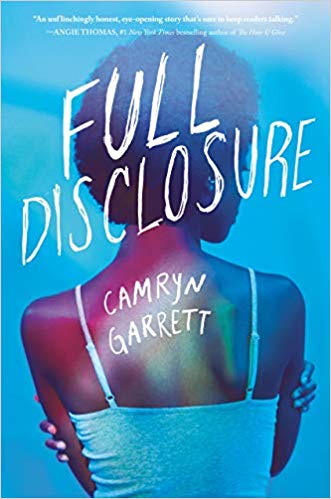 My True Love Gave to Me: Twelve Holiday Stories Edited by Stephanie Perkins
If binge-watching holiday movies is your teen's jam, they will swoon over the one dozen diverse wintery tales in this anthology. From the solstice to Hanukkah to New Year's and everything in between, well-known YA authors take a turn at the shorter form for us to cozy up to.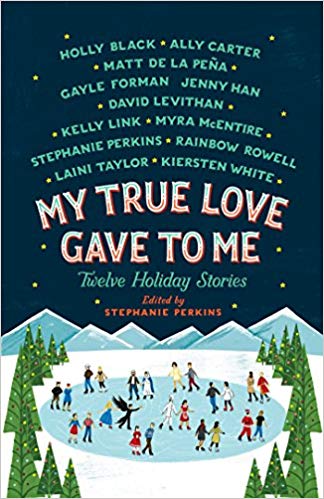 Snow Like Ashes by Sara Raasch
Grab your sword and prepare for battle: this is the start of a trilogy you won't be able to put down. Orphan Meira has been on the run and training to be a warrior since escaping a devastating takeover of the Kingdom of Winter sixteen years ago. Her best friend—and secret love—is the would-be king, if only they and their small group of survivors can find a way to get him on the throne. When she sees an opportunity, she's ready to take any chance to save her people, no matter how much her adoptive father insists she stay safe.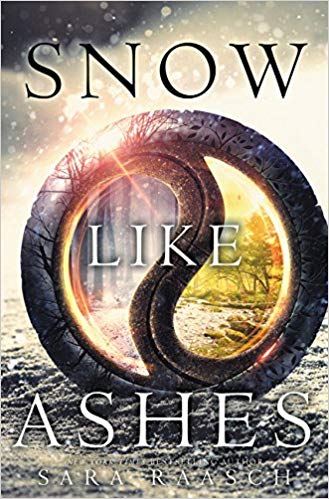 Let it Snow: Three Holiday Romances by John Green, Lauren Myracle and Maureen Johnson
Matters of the teenaged heart are so fun to cheer for, and this trio of intertwined rom-coms by three of the hottest YA writers right now is no exception. Get your teen (and yourself) a copy now, then watch the Netflix movie version of it together when you're done.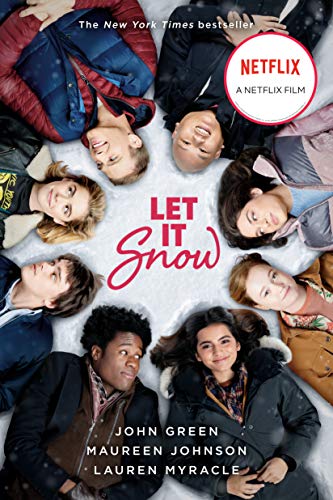 BOOKS FOR US GROWN-UPS
Searching for Sylvie Lee by Jean Kwok
When the favorite child of a Chinese immigrant family disappears while visiting a relative, her timid little sister needs to step up and help figure out what happened to her. Inspired by the author's experience of her own sibling's disappearance, this novel is rich with emotion, pulsing with suspense, and fascinating in its exploration of the ties that bind members of a family together.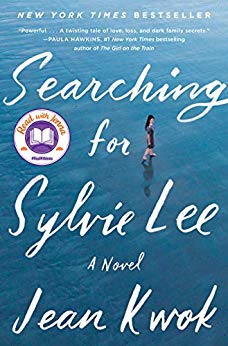 Get a Life, Chloe Brown by Talia Hibbert
Chloe is done with being a boring, quiet, rule-following homebody. Just because she's chronically ill doesn't mean she can't live, so she decides to shake things up and take the advice from someone she knows who can help her do so. What results is a steamy yet meaningful romance that sweeps us all off our feet.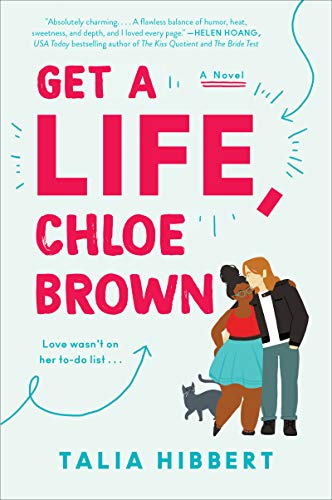 American Spy by Lauren Wilkinson
A young black woman surrounded by white men who question her place among them has the opportunity to join a a secret task force in order to take down a president, and she accepts. So begins a year in her life that plays like a spy thriller, steamy romance, and family drama all woven together. Based on true events and unputdownable.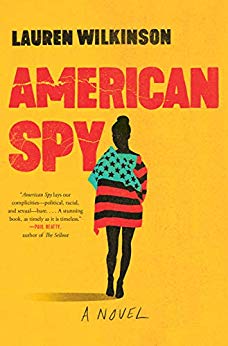 The Witches Are Coming by Lindy West
With crackling humor and the ability to unpack difficult topics in an understandable and unflinching way, West yet again raises her much-needed feminist voice in order to educate and lift. Perfect for fans of Shrill or anyone who's feeling frustrated with how women are still being treated in our world.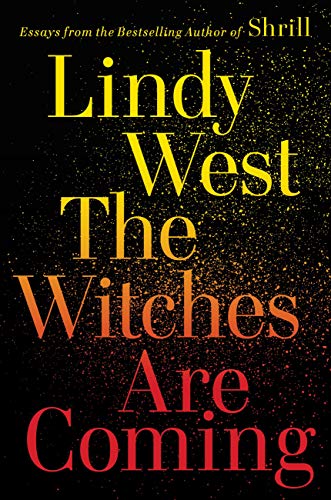 The Water Dancer by Ta-Nehisi Coats
Sometimes infusing magical realism into the more difficult stories helps us face the demons they bring to light, and this is one of those cases. Hiram was born a slave but gifted a special kind of magic that lives within him as he eventually becomes involved with the Underground Railroad. This book allows us to witness the brutal American truth with new eyes and heart as we get to know him and those he comes in contact with during his journey.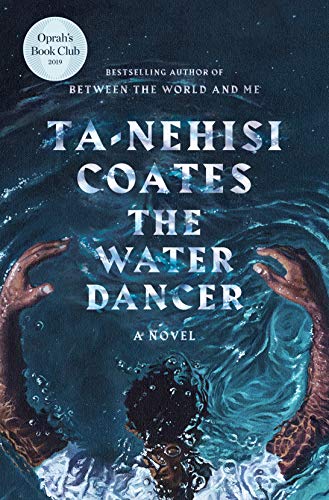 The Starless Sea by Erin Morgenstern
The author of the much-beloved The Night Circus comes back with another magical book rich with love, creative worlds, and unforgettable characters. This one was made for book lovers who sometimes get a niggling that there is more, there are secret passageways to discover, and that pieces of us are somehow tied to stories we've read and have yet to discover.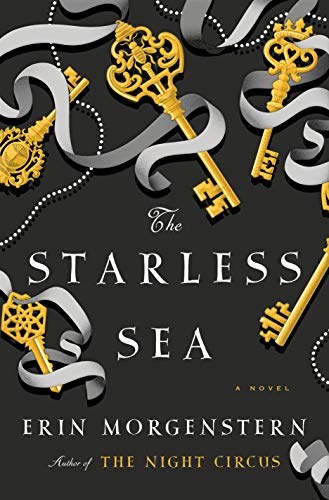 Royal Holiday by Jasmine Guillory
Blame the mistletoe all you want to, but there's a reason we choose who we locks lips with. As Vivian and Malcom enjoy each other (in the carnal sense and beyond) during a holiday tryst, they know their time will be up soon. But does it have to be?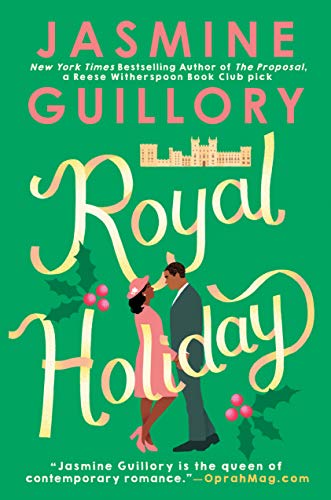 We Met in December by Rosie Curtis
When flatmates Jess and Alex meet, she just knows they're meant to be. The problem? As soon as she gets back from her Christmas holiday trip, he's dating the woman upstairs. Now we get to watch as two people who might be The Ones for one another spend the next twelve months finding their way to that truth—or maybe not. This contemporary romance should be tucked into many a gift bag this holiday season.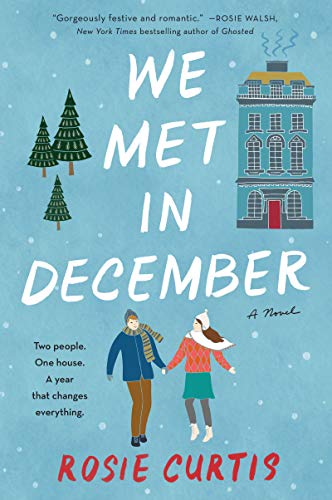 Holidays on Ice by David Sedaris
This slim non-fiction collection of humor essays is my own personal go-to for gift-giving over the holiday season to anyone with a well-honed funny bone. Sedaris has a long history of getting himself into situations with characters that are too good—or weird—to be true, then keeping detailed notes on the madness that ensures so he can share them with friends and family later on. I am grateful for his die-hard diary keeping and willingness to try anything at least once. This is truly a snort-eggnog-out-your-nose-with-laughter experience.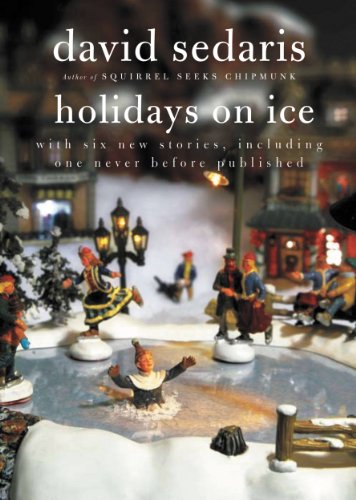 More Book Recommendations: