When I was pregnant I had awful acid reflux. Surprisingly, contrary to expectations, studies have shown that there is an association between heartburn severity during pregnancy and newborn hair. Basically the research has shown that the more acid reflux, the more hair your baby will have. That certainly turned out to be the case for me. My son was born with enough hair that around two months my husband wanted to take him to a hairdresser – that was obviously not going to happen! No one was going to touch my boy's gorgeous hair, but it would definitely require some "styling" even early on. That's where Natemia comes in.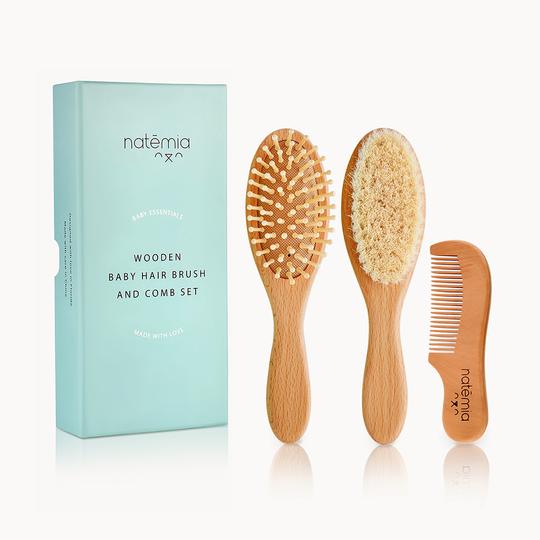 The brand has a fantastic three-piece kit that includes hair tools for every stage of your kiddos hair. For newborns their natural beech wood brush with goat hair bristles will smooth out strands – even curly ones – in seconds. It also works well for cradle cap (though I preferred this from Fridababy) Later, when there's more hair, the hard-bristle brush (it has rounded teeth so it's gentle) will work well for brushing and detangling longer hair and the wooden comb for medium-length hair.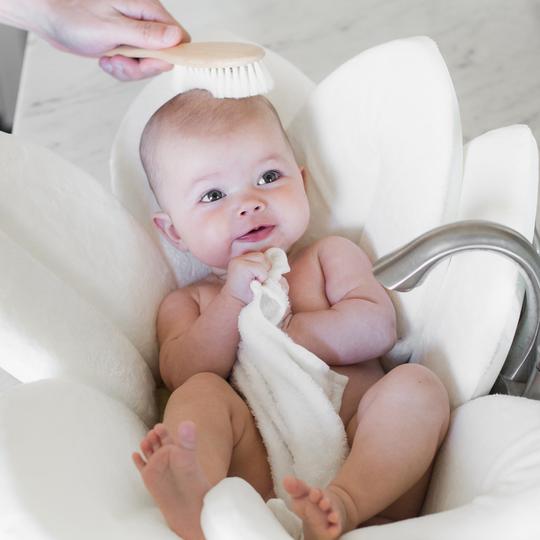 Bonus: It comes in a ready-to-gift box! It's a perfect budget gift for a baby shower.