My first trip with my son was at four months and it was a 12-hour flight from Tel Aviv to New York. Needless to say it didn't take long for him to get sick. A sick baby is stressful. A cold or cough, especially in those first few months, should always be checked. While they're no biggie for us, our kiddos' bodies aren't as developed as ours and small things can quickly turn serious. Here's a helpful guide to see what common sick symptoms are and when to get help (search for things like "cold," "cough," etc.).
I immediately went to my local pediatrician when my son started to cough and get a runny nose and she told me that he most likely got sick on the plane and that it could take up to two weeks to get better. This meant that I was dealing with the four month sleep regression, a cold and jet lag all at the same time – it was tough, but thanks to a few key items, I survived! I should also mention that my son got everyone, including me, in my family sick. It was quite the Thanksgiving trip!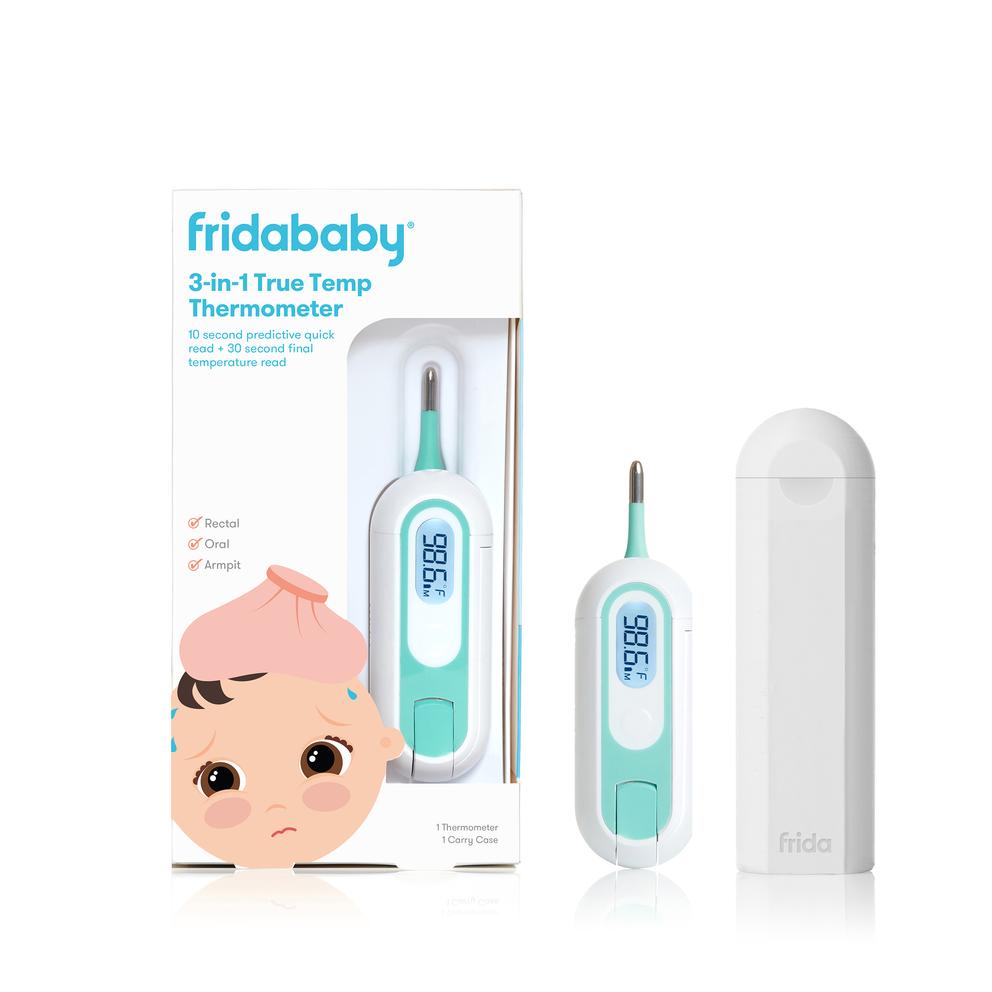 So, here's what helped.
Frida Baby EVERYTHING!
I cannot say enough good things about this brand. I didn't have the essentials on hand, so luckily I knew a contact at the brand to send me the absolute must-haves for a sick baby because I couldn't even wait the 48 hours for them to be delivered by Amazon (they were having serious backlog at the time). Never again will I go without these essentials! They are: NoseFrida to suck out baby snot and BreathFriday, so the air isn't too dry.
Your baby won't love the nose sucker – no baby does, but they will be happy after they scream their head off and this is the most effective one I've come across. I like the manual NoseFriday better than the electric one for younger babies (that said, the electric one has a changing light to distract baby while you're sucking out the snot! I just find the electric one less effective for younger babies). Use saline first. Frida sells some, but you can also pick up any saline at your local drugstore to help loosen all the mucus before sucking it out. As for their humidifier, it's not only easy to clean and fill, it has a light that can be turned off and on, which is useful for parents late night, but also works to distract baby if need-be. Plus, it's small but will last all night and has various settings.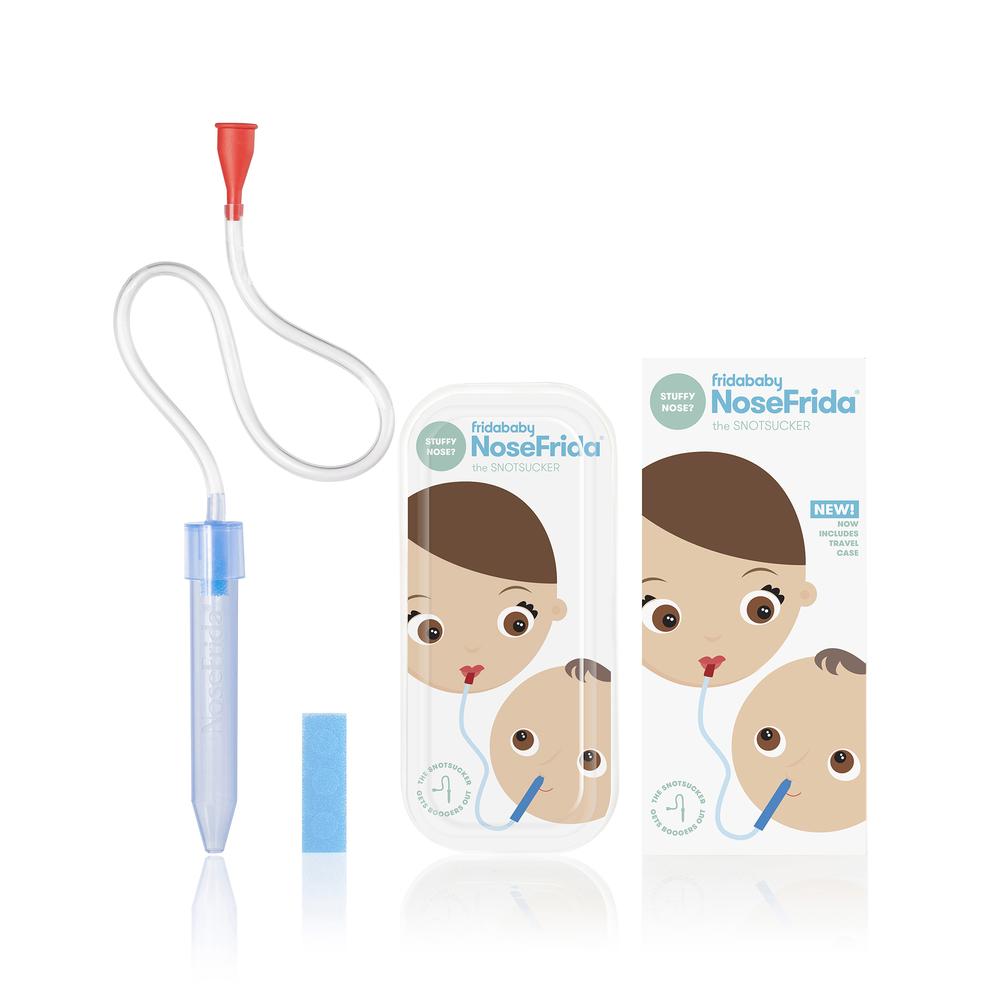 While those were the two essentials I literally BEGGED (no joke!) to have sent over ASAP, I bought a few other items that I recommend having on hand as well as. Once they arrived they helped speed along my son's recovery.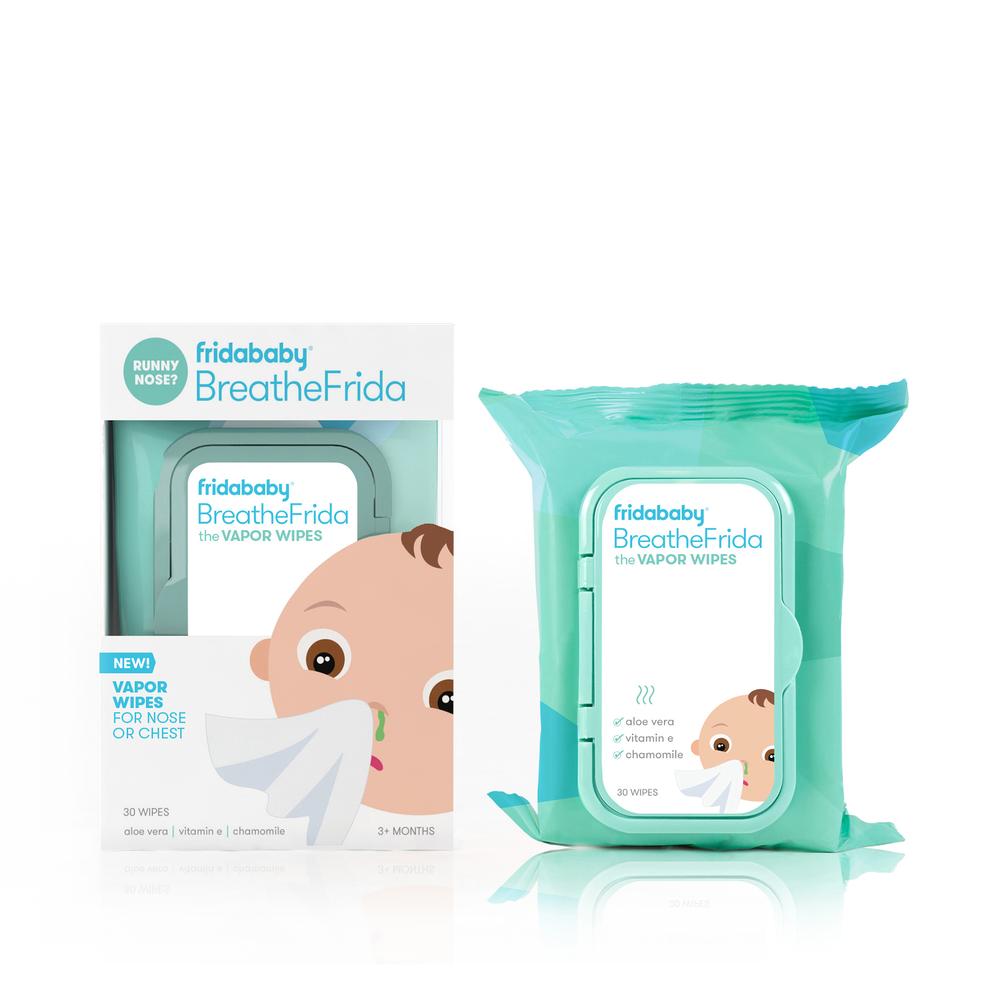 BreatheFrida – the adults who got sick used these as well. I rubbed a wipe under my son's nose and on his chest and hands and then let him play with the wipe. I did this multiple times a day. He loved the smell and it helped open his airwaves.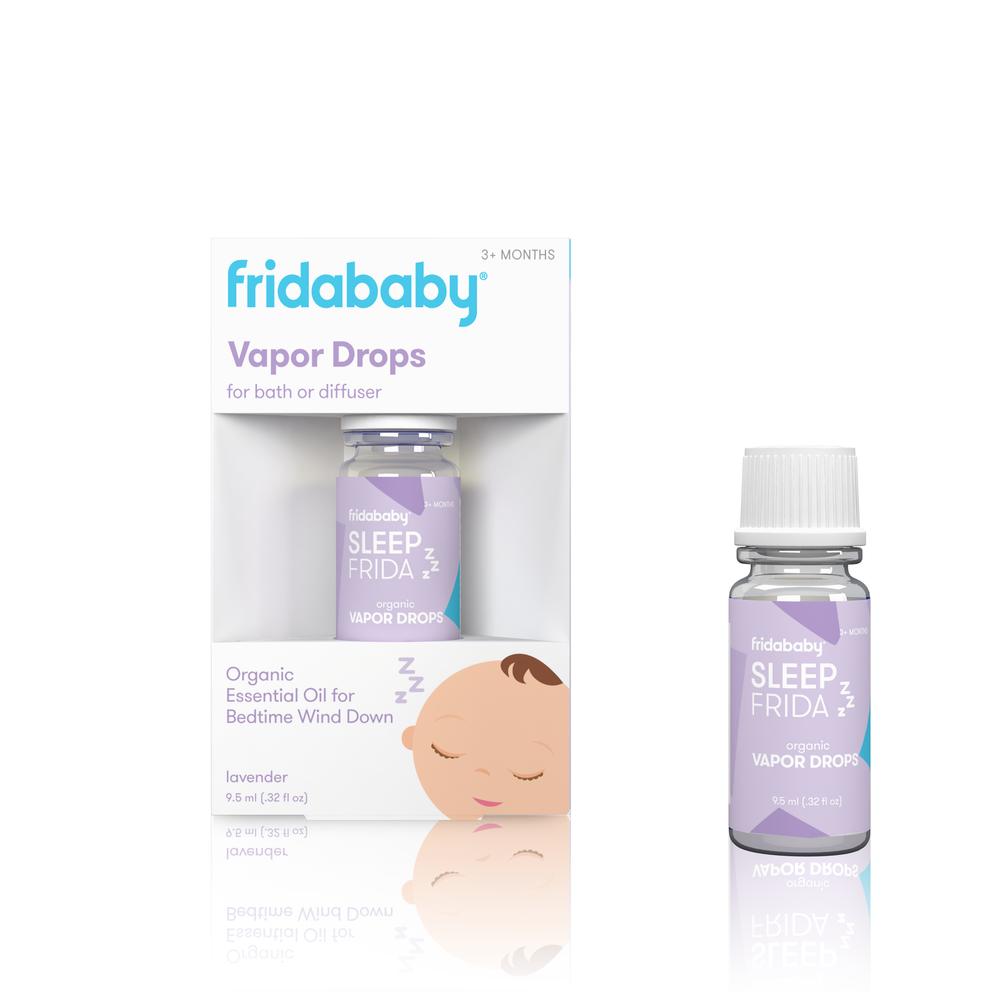 He didn't have a fever this time, but for future sick days I got FeverFrida. I luckily already had their thermometer on hand and I also had their picker, which I literally use every day (sick or not) to pick out dry boogers and ear wax. Extra filters for the snot sucker are also a must, as are drops for the bath.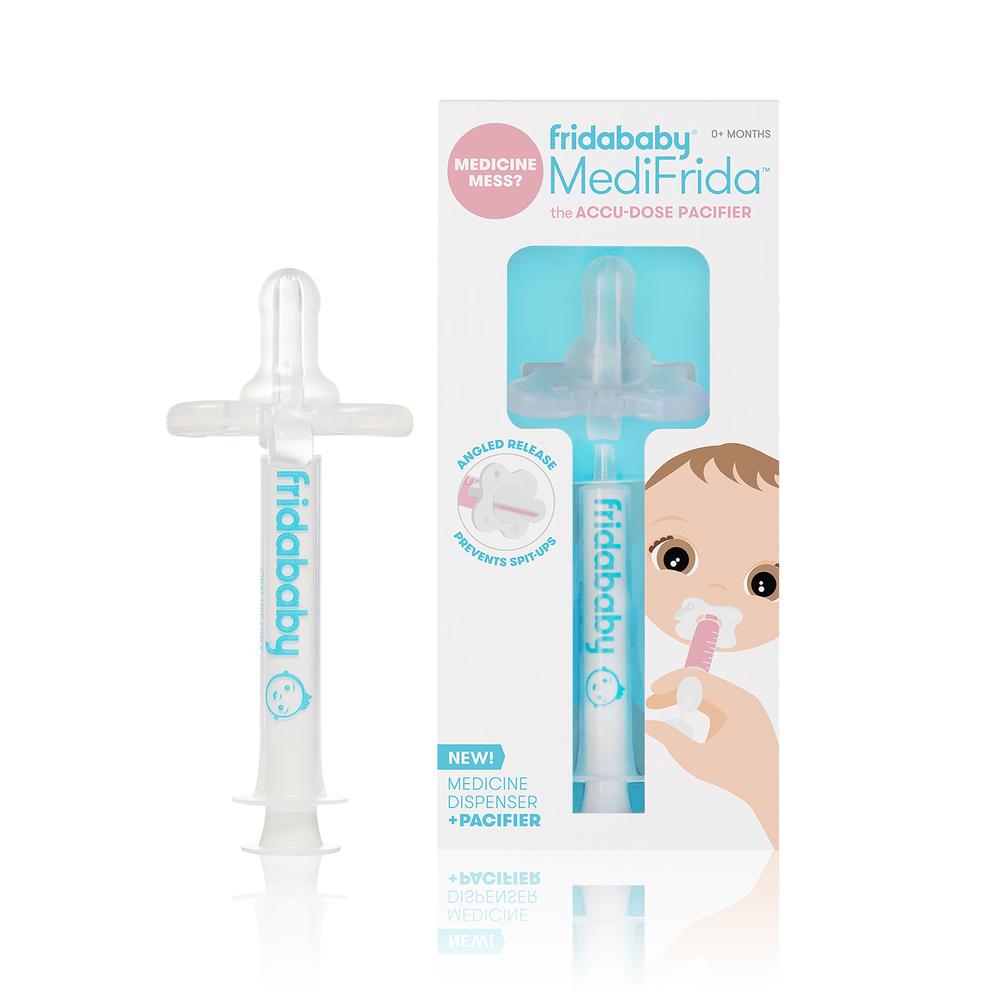 For administering medicine I love this.
This might sound like an ad for Frida, but it's not! I just LOVE, LOVE, LOVE the brand and cannot recommend their products enough to speed along recovery. Having these items in your bathroom ready to go will make sick days a lot less stressful.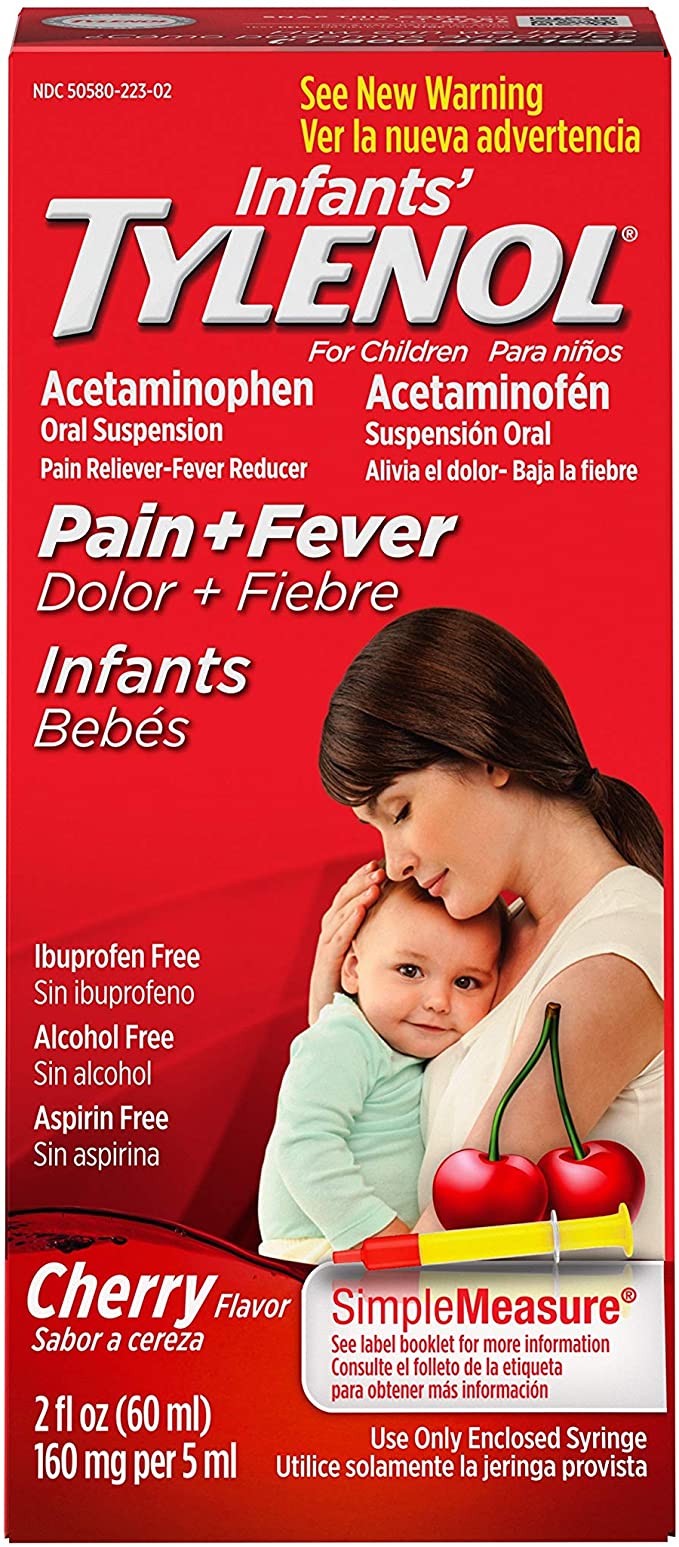 And, speaking of medicine, the only one my pediatrician said to use was Infants' and Children's Tylenol (their website has some educational content around the topic of Baby's First Cold, Baby's First Tooth and Sick Day Preparation). Also, a helpful tip for parents to always have at the ready is to keep a list on your fridge or by the phone of key phone numbers such as your pediatrician, poison control center and local pharmacy. If your child is under 2 years of age, be sure to ask your doctor before giving your child Infants' Tylenol.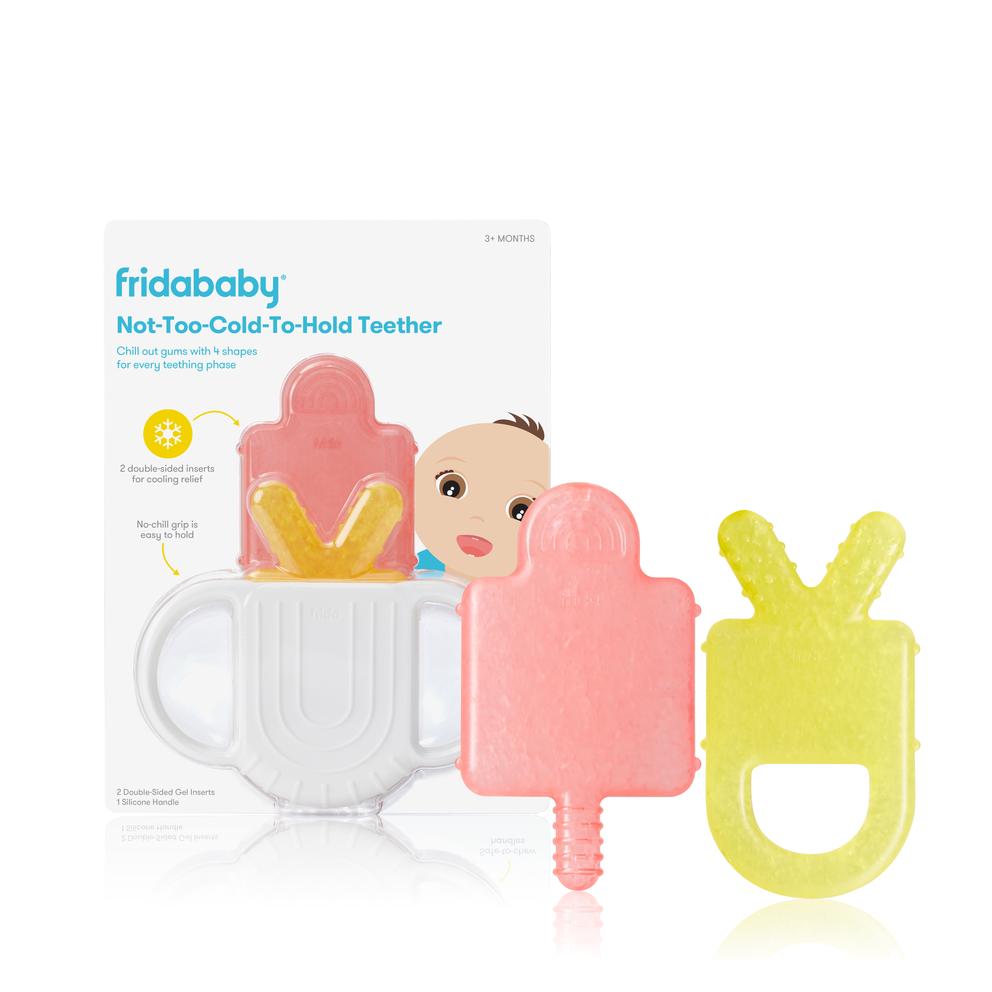 Lastly, if your kiddo is dealing with a slight fever related to teething, this teether is the best one in my opinion.