Baby rattles can be annoying…very, very annoying. So if you're a new parent you might be wondering why they're seemingly integrated into every toy you're looking to buy for your 3 to 12 month old (and sometimes even earlier though before 3 months, babies are likely just going to be looking and smiling at the rattles – not actually grasping them). Of course, rattles provide entertainment for your little one during his or her awake time, but there's a lot more to it than that so before you forgo the noise-maker, read on.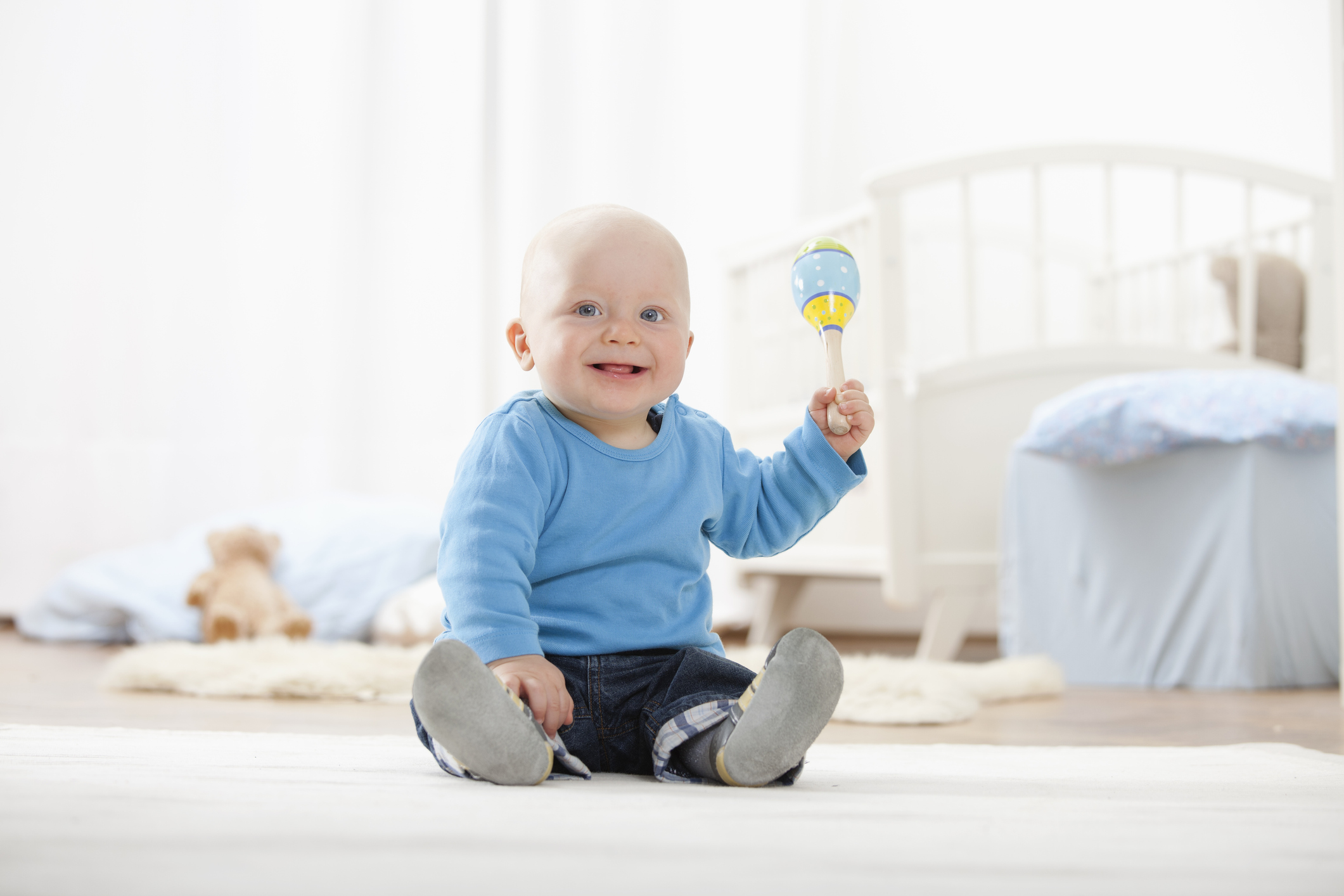 Rattles work to stimulate babies' senses while improving their hand eye coordination. Babies like the sound of a rattle which makes them follow the path of it with their eyes. There's also a sense of excitement as they first touch and shake the toy and hear the noise that helps foster a healthy sense of curiosity.
It's worth mentioning that there are a wide range of possible baby rattle sounds, so if you find yourself having trouble dealing with the noise of a specific one, look around for another option. The material a baby rattle is made out of – usually wood, plastic or cloth – can have a major impact on the type and level of sound emitted.
Some rattles also double as teethers, which is helpful since we all know that babies love putting anything and everything in their mouth. On that note, make sure that the rattle you're opting to buy is at least two inches in diameter, so it's not a choking hazard. This is especially important if your rattle doesn't come with an age range designation and you're giving it to a very young baby.
More About Babies: