Are you looking for a fun way to teach your kids about wildlife and conservation? Look no further than Earth Rangers. It's the largest youth conservation organization in the world! Founded almost 20 years ago in Canada, Earth Rangers has been working to create young conservationists. And now, it's launched in the US. And by teaming up with Dawn, it's expanding its reach.
Research shows kids want to learn about wildlife
A recent study by Earth Rangers showed that American children ages 6-11 are actively searching for ways to help the environment. A vast majority of kids (88%) believe they need to do more. Their top concerns are keeping the planet clean, protecting animals from extinction, and fighting climate change. Luckily, Earth Rangers gives kids the tools they need to take action. And when using the Earth Rangers app, the number of kids ages 6-11 who feel empowered to take strong environmental action jumps from 66% to 80%. That's what we call impressive!
To celebrate Earth Month, Earth Rangers and Dawn are introducing a new in-app mission: "Shoreline Saver." This mission will teach your little ones about healthy shorelines and aquatic habitats. It will also show them how to be responsible when using these spaces. With a step-by-step guide, kids can even organize and execute their own shoreline cleanup. This means they can make a difference right in their own communities!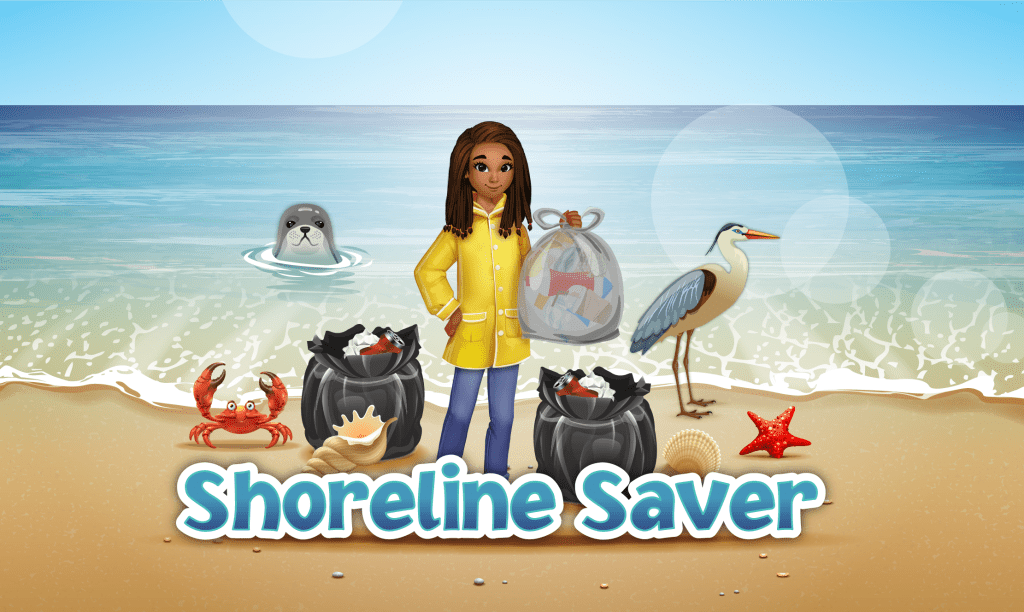 If your kids complete the mission by the end of June, they'll earn a free digital adoption. This includes an animal companion for their in-app avatar. Additionally, a donation will be made on behalf of Dawn. The donation will support either a common loon or harbor seal through International Bird Rescue or The Marine Mammal Center, respectively. Both organizations are part of Dawn's 40-year heritage of partnering with rescue and rehabilitation experts.
Conservation partnership will help animals
"Coming off our U.S. launch, we're thrilled to announce Dawn as our first partner. Dawn has long set the global standard for supporting and protecting wildlife through its conservation partnerships and ongoing sustainability commitments. One of the biggest things that draws kids to our app is their desire to save animals and wildlife, and we couldn't think of a brand more aligned with our mission and values to serve as our first U.S. partner," says Tovah Barocas, president of Earth Rangers.
"Kids are excited about the opportunity to help wildlife, with adoption programs as one of their favorite ways of doing so, but we understand the cost can be a barrier. We're thrilled to be able to give children the opportunity to support wildlife under the care of The Marine Mammal Center and International Bird Rescue by completing Earth Rangers' Shoreline Saver mission," says Juan Amador, brand director of North America Hand Dish Care at Procter & Gamble. "It's so important to teach kids that simple, small steps can help create a cleaner world for wildlife, and we're so grateful to partner with Earth Rangers on this fun and educational initiative."
Get started with the Earth Rangers app
Ready to download the free Earth Rangers app and join the mission to create a cleaner world for wildlife? Find it in the App Store, Google Play, or Amazon Appstore. You can also check out this video tutorial:
Your kids will have a blast while learning how they can make a difference and protect the planet.
ChatGPT assisted in the creation of this article.