PBS KIDS Games makes learning fun and safe with 240+ educational games based off your child's favorite shows. Games with Daniel Tiger, Wild Kratts, Sesame Street & more!
Download games to your device to play anywhere, anytime. Children can play games in either English or Spanish.
Features
240+ FREE curriculum-based games for kids ages 2-8
Explore mazes, puzzles, numbers, play dress-up, coloring, and more
Encourage early learning with educational games for kids in different school subjects
Elementary school games
Science games
Math games
Reading games
Art games
And more!
Age: 3 and up
Platforms: iPhone, iPad, Android,
Price: Free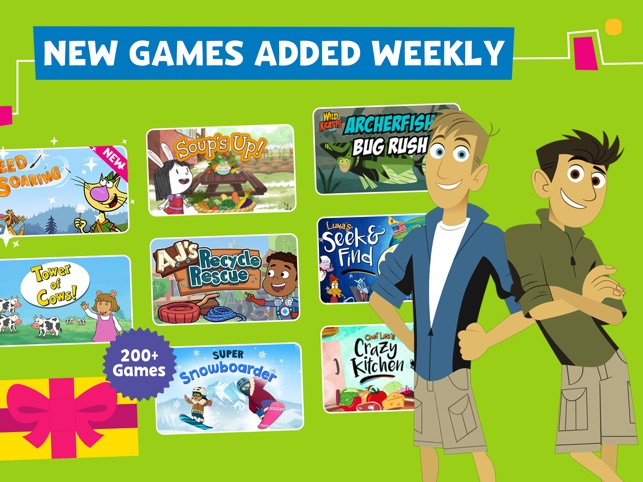 Parent Guide
Violence
None
Profanity
None
Mature Content
None
Intensity
None
Overall
PBS Kids Games is a wonderful resource for preschool and elementary school aged children to enhance their educational experience. Game vary in content and difficulty based on age, so some children may need assistance with more advanced games. All of the content is kid-friendly and based on popular PBS kids characters. All of the games and activities offer educational value like science, reading, math or social skills. But best of all the app is entirely free.