The Best Hair Towel Wraps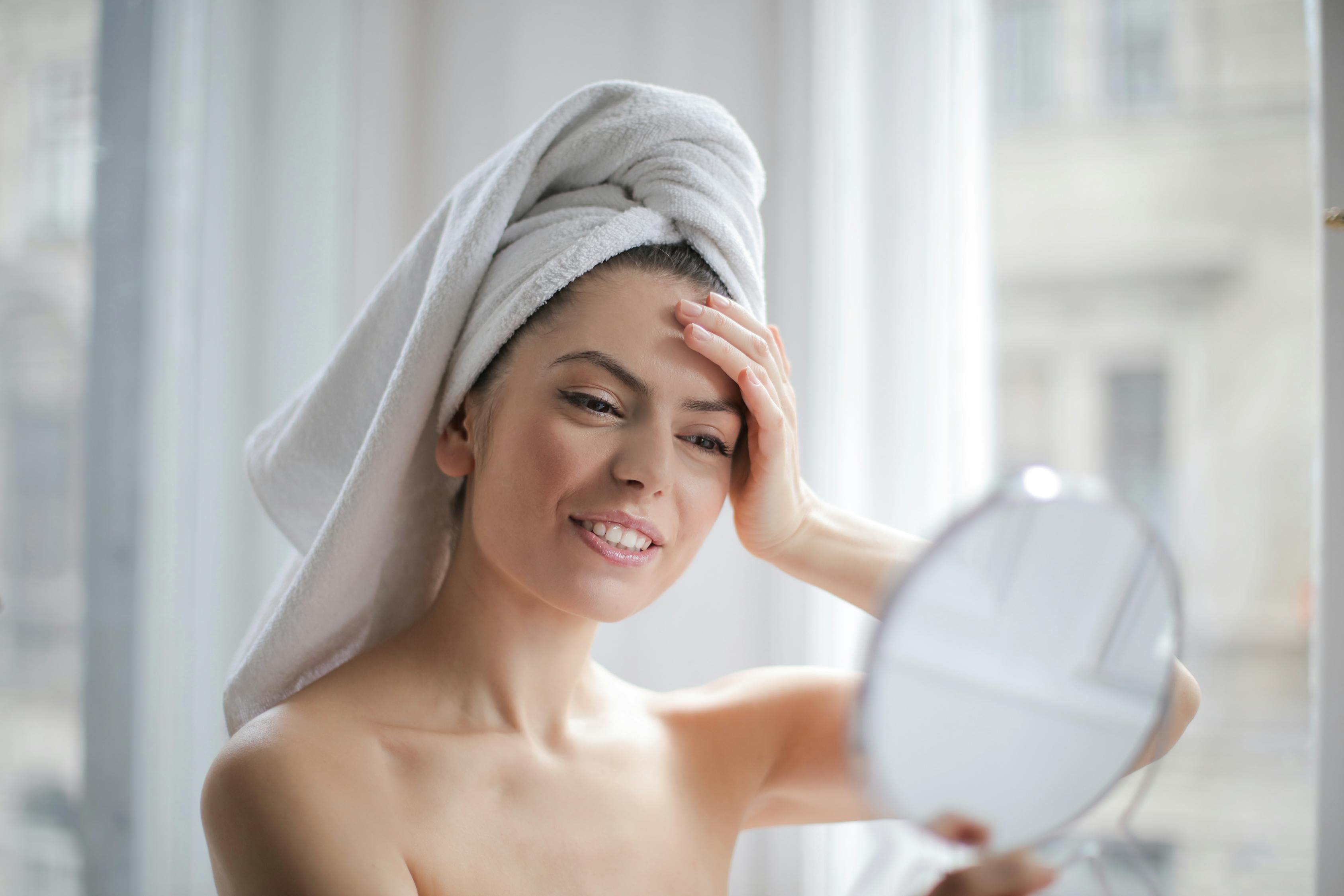 Hair towel wraps can help you quickly get your hair dry after a shower. Unlike traditional fluffy bath towels, hair towels are typically made from microfiber. This absorbent material can soak up a lot more water than a cotton towel, making it a great choice for drying hair. When you use a hair towel wrap, there's no need to rub your hair to get it dry. You simply wrap the special towel around your head and let it stay there for 15-30 minutes to absorb the water. To help you decide which hair towel wrap is best for you, here are a few of our favorites.
YoulerTex Microfiber Hair Towel Wrap for Women
Perfect for any hair type, this hair wrap towel looks great as it gently removes water from your locks.
YoulerTex gets it right. This soft hair towel wrap is a soft and fluffy type of microfiber that feels great on your head but won't weigh you down like traditional cotton towels. You can choose between several different color options, so you'll be stylin' the moment you step out of the shower. There's even a durable rope loop that can be secured around the large white button to keep the wrap in place. Best of all, this hair towel is machine-washable.
Pros
Different color options
Durable rope loop
Machine-washable
Cons
Takes a little longer to absorb water than some other microfiber towels
Luxe Beauty Essentials Microfiber Hair Towel
This large microfiber hair wrap towel is the perfect size for those with a lot of hair to wrap up.
If you have a lot of hair, a regular-sized hair towel wrap might not hold it all. That's why you need a slightly larger version like this. It's a generous 27.5-inch by 11.8-inch in size, which can hold a lot of hair. It's made from a soft coral fleece microfiber, so it feels great while it gets the job done. Available in several different colors, each towel from Luxe Beauty is highly absorbent and easy to wrap. And of course, they're machine washable, so they're easy to care for.
Pros
Great value for the price
The lightweight design is surprisingly absorbent
Super soft to the touch
Cons
If you don't have a lot of hair, you'll have a hard time keeping the extra fabric secure, since it needs some volume to wrap around
3 Pack Microfiber Hair towel Wrap BEoffer
These hair towels come in a pack of 3 so you get the most bang-for-your-buck.
If you have daughters who are always taking your hair towel wrap, you might need to buy some more. And with this set of three, you won't have to break the budget to make it happen. The three towels are each a different color, so you won't have to wonder which towel belongs to which person. Each towel looks cute with its simple border design. Better yet, the material is really absorbent, so it works quickly to remove the excess moisture. A button and loop system helps each of the towels stay in place. They are machine washable.
Pros
Set of three
Each is a different color so you don't mix them up
Budget-friendly option
Cons
This microfiber isn't as absorbent as some other options
Frequently Asked Questions
How do you use a hair towel wrap?
Each brand may have slightly different directions, so always refer to those. Typically, you first lean over so your hair falls downward. Then, you put the towel onto your head with the button in the back. Next, you pull the larger part of the wrap over your hair and twist it back up. Then, simply secure the loop to the button, and voila, you're done. This should keep your hair in place while you put on makeup, read a magazine, or whatever else. When you're ready to let your hair back down, you remove the loop from the hook and gently unwrap it.
Do hair towel wraps get your hair completely dry?
If you were to leave your hair in the wrap long enough, it would get completely dry. But, that's impractical for most situations, so typically you leave it on for 10-30 minutes. During this time, the hair towel wrap's microfiber material will absorb the excess water quickly. This greatly reduces the amount of time you have to spend blow-drying your hair. It also keeps it from being extremely wet and dripping on you while you get dressed.
Are hair towel wraps good for you?
When you rub your hair with a towel to dry it, you are creating friction. This friction can break your hair strands and cause damage. Hair towel wraps allow you to gently remove excess moisture. They can prevent hair damage and frizz. Additionally, they reduce the amount of time you have to spend using heat to dry your hair. Finally, wrapping your hair in a traditional towel can be heavy. The weight pushes down on your neck. Hair towel wraps are lightweight and a comfortable way to keep your hair up while it dries.