The Best French Fry Cutters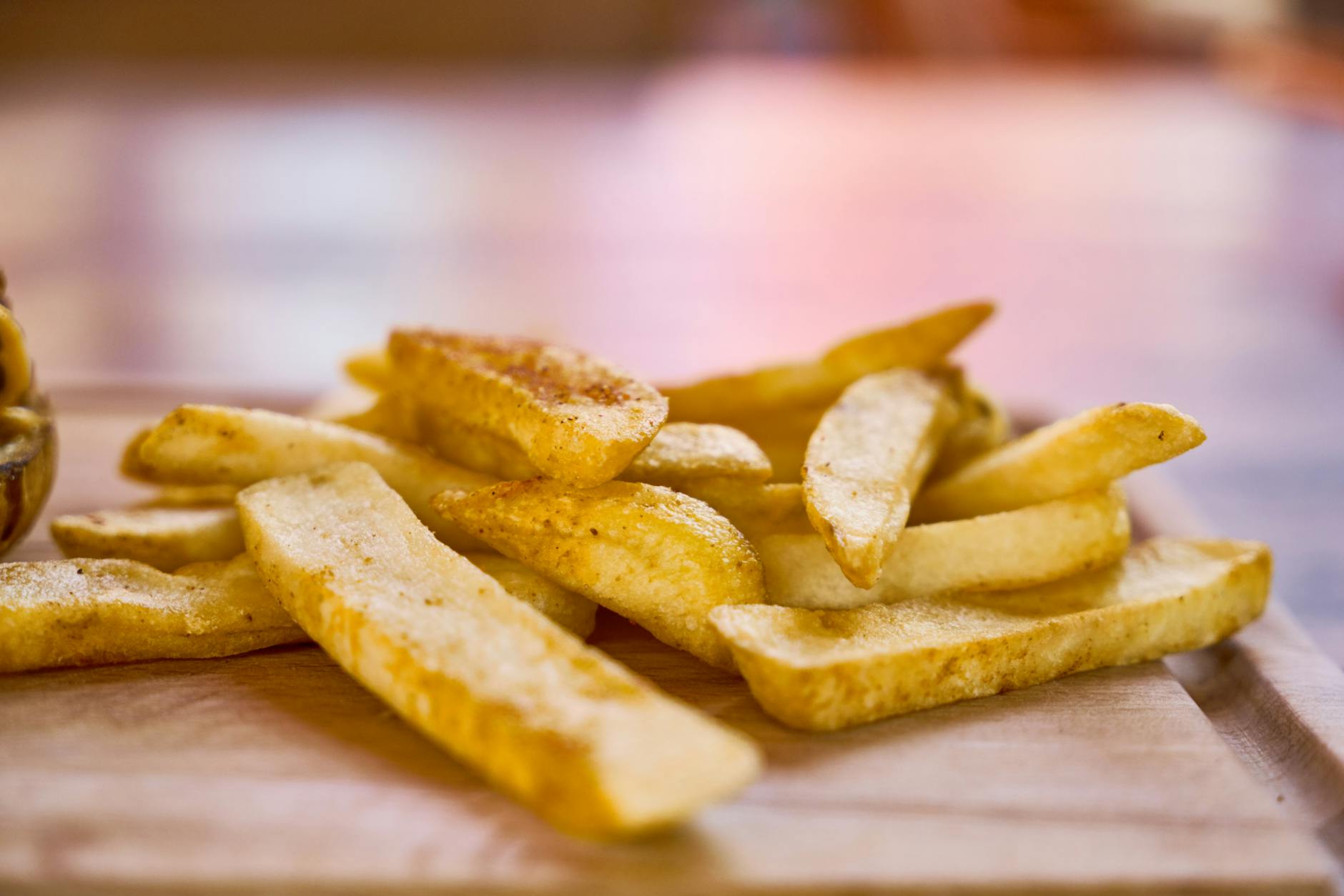 French fries are a beloved food for their perfect blend of crunchiness, salt, and starch. And while french fries are typically thought of as a fast-food staple, it's also easy to make delicious fries in your own home. But to do it well, you often need the help of one particular kitchen tool: a french fry cutter. Learn more about the best on the market so you can start turning out your own amazing batches.
Sopito French Fry Cutter
This fully stainless steel design is a robust, restaurant-grade piece of equipment that will quickly get the job done.
When it comes to french fries, we think it's best to go big or go home. Designed to withstand years of use, this french fry cutter is a premium restaurant-grade tool that comes at an accessible price point. The blades slice fast and easily through potatoes and other veggies like carrots, cucumbers, and onions to create half-inch slices. The handle is an ergonomic level that makes it easier to use and comfortable for extended periods. It can easily be cleaned with water so you don't need to worry about rust build-up.
Pros:
Professional-grade design
Comfortable handle
Sharp, half-inch blades
Cons:
Only one blade size included
New Star Food Service Commercial Restaurant French Fry Cutter
This heavy-duty design can withstand even commercial quantities of french-fry cutting.
Another fantastic overall option, this stainless steel cutter is built for durability and speed. The cast-iron body of the cutter is strong enough to withstand frequent use, and the suction feet make sure it stays put. You can also permanently mount the cutter to a wall or countertop for even more stability. The impressive design can easily cut potatoes up to 6 inches long and create perfect, uniform, half-inch french fries every time.
Pros:
Suction feet
Can be mounted to countertop or wall
Made of heavy-duty cast iron
Cons:
Only includes one blade size
POP Stainless Steel 2-Blade French Fry Potato Cutter
If you want an option with swappable blades for making both thick and thin french fries, go with this pick from POP.
As any fan of both cheesy fries and fish and chips knows, different dishes call for different fry sizes. When you want to swap it up, reach for this potato cutter from POP. The interchangeable blades are the perfect sizes: one cuts 1/2-inch thickness and the other cuts 3/8-inch thickness. Better yet, this french fry cutter is compact enough to keep in a kitchen cabinet, yet strong enough to power through entire potatoes at once. The stainless steel blades are durable and deliver perfectly cut french fries every time. We also love how easy it is to use, so you can slice your fries in one fluid push of the lever.
Pros:
Sturdy base
Stainless steel blades
Includes two blade sizes
Cons:
Not recommended for sweet potatoes
Geedel French Fry Cutter
This stylish cutter comes in two color options to match your kitchen aesthetic.
Super affordable and good-looking to boot, this cutter from Geedel comes in two color styles. The white-and-grey has a subtle look while the red-and-black one adds a bit of colorful flair to your prep work. Of course, we don't recommend fry cutters based on looks alone. This pick is affordable, effective, and simple to use. It's also made from ABS plastic that's free of BPA. If you want a bargain fry cutter that also looks great, go with Geedel.
Pros:
Inexpensive
Non-skid base
Easy to clean and store
Con:
Only the one standard blade size
Simposh Easy Food Dicer and French Fry Cutter
With two interchangeable blades and two interchangeable push plates, this cutter from Simposh makes veggie prep easy.
This fantastic fry cutter from Simposh can really expedite veggie prep. The two interchangeable blades give you the freedom to choose between thick- and standard-sized slices, which is enough to win us over. However, Simposh goes a step beyond and includes two different push plates, so you can make sure your veggies neither slip out nor get smooshed against the blades. It's a great way to slice vegetables like cucumbers, carrots, and onions, as well as fruits.
Pros:
Swapping out the plates and blades is extremely easy to do on the fly
Features a knife guide for dicing up the food as it passes through the blades
Super affordable
Dishwasher safe
Cons:
Not powerful enough for hard vegetables like sweet potatoes and carrots, though if you microwave them first, it will soften them up
Frequently Asked Questions
How do I use a french fry cutter?
Most french fry cutters are very easy to use. Put the potato into the cutter, and pull the handle. The handle will push the potato through the blades, creating sticks of potatoes that can then be fried for perfectly even french fries.
How do you cut french fries?
Cutting french fries by hand can be a time-consuming task. To eliminate the prep work, opt for a french fry cutter. This kitchen appliance will eliminate the need to cut individual fries by hand, and instead turns a whole potato into french fries at the same time.
Why should I use a french fry cutter?
Fry cutters help you create even, uniform french fries. When slicing a potato by hand, it is likely that each piece will not be the same size and shape. This can create unevenness during the cooking process and produces some fries that are either over or undercooked. By using a french fry cutter, you can create perfectly even shapes for easier cooking.