The Best Cutting Boards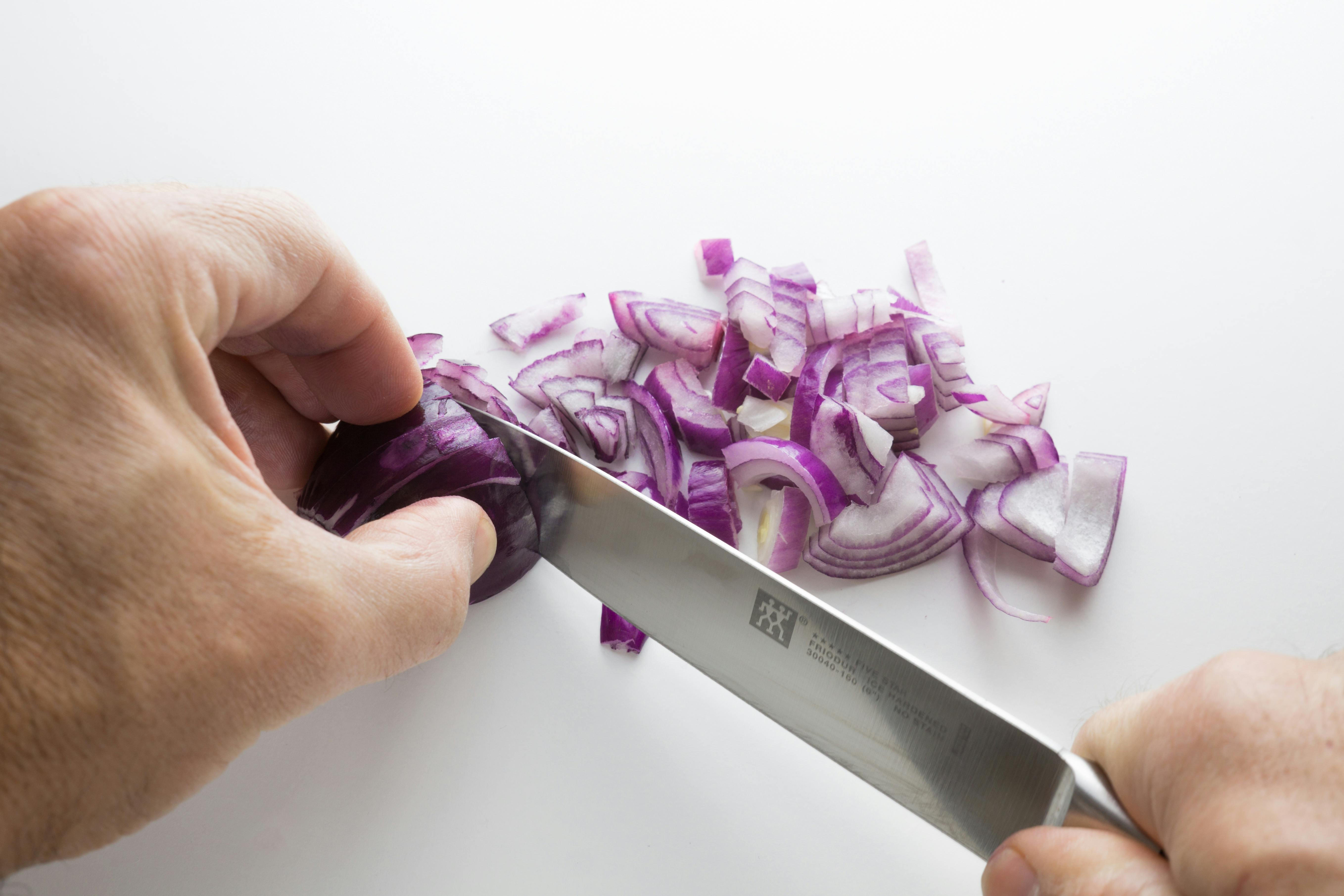 Having the right tools in the kitchen is half the battle of being a successful home cook. Along with appliances like blenders, food processors, and other necessary tools like knives, cutting boards are one of the most essential kitchen accessories to whip up great meals at home. Learn more about our top cutting boards so you can add your favorite to your kitchen arsenal.
Royal Craft Wood Bamboo Cutting Board
This premium bamboo cutting board from Royal Craft Wood not only has all the best features, but it's also available at a bargain price.
With this cutting board from Royal Craft Wood, you can slice, dice, chop, and mix to your heart's content. It's a durable design that can last for many years with the right care. The secret is in the high-quality bamboo wood construction that resists wear and scarring. We also appreciate the juice grooves, which make meat prep and chopping wet veggies less messy. The other face of the board is flat, so you can use it as another chopping surface or as a serving tray. Versatile, easy to clean, and beautifully designed, this board is always welcome in our kitchens.
Pros:
High-quality craftsmanship
Available in a variety of sizes and style combinations
The sheer smooth surface of the bamboo resists wear and is easy to clean in the sink
Cons:
It may require the occasional treatment with mineral oil to keep it from drying out since bamboo is prone to cracking if left untreated
HOMWE Kitchen Cutting Board
This traditional cutting board seamlessly fits into any kitchen.
Made from heavy-duty, BPA-free plastic, these cutting boards are the perfect place to prep all of your meals. The white base blends into any kitchen decor and the non-porous, thick cutting boards can withstand frequent use and will hold up to even the most complex recipes and ingredients. The surface is safe for all of your knives, and the non-slip handles make it easy to carry and move them around the kitchen while cooking.
Pros:
Non-slip handles
Non-porous surface
BPA-free and dishwasher safe
Cons:
Only three boards per set
Royal Craft Wood Organic Bamboo Cutting Board
This three-piece set offers the durability and versatility that your kitchen has been missing.
Another awesome option from Royal Craft Wood, this board set features sustainably harvested bamboo. These bamboo cutting boards are equally beautiful and functional. With three sizes to suit every meal-prep task, the boards also feature side handles so they can double as serving trays or charcuterie boards. The smooth bamboo surface holds up well over time and won't dull your knives, and the groove around the border catches juices and debris to keep your counter clean. Plus, the bamboo material is 100% natural and organic to keep you and your family healthy.
Pros:
Groove around the outside
Easy to clean and carry
BPA-free and organic
Available as a 3-, 4-, or 5-piece set
Cons:
They can't be washed in the dishwasher, as the heat can crack the wood
Thirteen Chefs Terra Teak Wood Cutting Board
This gorgeous teak cutting board from Thirteen Chefs proves why teak is considered a premium material.
This premium cutting board from Thirteen Chefs is made out of Brazilian teak wood. Teak is an exceptionally hard wood, so it's no wonder why these cutting boards are so wear-resistant. Seriously, even your sharpest knives will have trouble scarring up these teak boards. In fact, the hardness of the wood can even preserve the sharpness of your knives. Of course, for such a premium product, the price is a bit higher when compared to that of bamboo and plastic boards. Still, for those looking for a top-tier, stylish cutting board, the extra cost is well worth it.
Pros:
Sophisticated handsome design
Can double as a stylish serving tray
Available in two sizes, 12″ by 12″ and 20″ by 15″
Cons:
Not a pure slab of teak, these boards are made from teak strips fitted together
A bit pricier than most other options
Gorilla Grip Original Oversized Cutting Board
This set of three cutting boards is a versatile kitchen staple and comes in a huge variety of color options.
Another great overall option, these cutting boards from Gorilla Grip come in a huge range of color options to match any kitchen aesthetic. Each set is dishwasher-safe and has easy-grip handles to make it a multi-purpose kitchen tool. The professional-quality cutting boards are built to be strong and durable so they will hold up through the wear and tear of normal use. They also have a groove around the board's exterior to catch juices and liquid so that your counter stays clean and mess-free. The boards are also BPA-free and dishwasher safe to make washing easier than ever.
Pros:
Dishwasher safe and BPA-free
Groove around the outside
Easy-grip handles
Cons:
The largest size can be hard to store
Frequently Asked Questions
Are cutting boards sanitary?
Cutting boards should be taken care of properly to ensure they are safe to use. No matter the material, cutting boards should always be properly cleaned after each use to eliminate bacteria. When cutting boards begin showing excessive wear, like cuts and grooves on the surface, it is best to replace them with new, smooth versions to avoid bacteria build-up.
Are cutting boards dishwasher-safe? 
Most plastic cutting boards are dishwasher safe. while most wooden boards should be washed by hand. However, it is important to check the details of your particular cutting board brand or style to ensure it can withstand the heat of a dishwasher cycle.
Do cutting boards dull knives?
The edges of knives are delicate, so it's important to choose a cutting board that will prolong the life and quality of your knives. Typically, the best materials to keep your knife sharp are wood, plastic, or bamboo. These materials all have a slight give that helps keep your knives sharp.
About the Author
About the Site
Momtastic
Since 2010, Momtastic has provided millions of parents with a complete guide to raising a family in a healthy home by offering our expert advice on everything from car seats for kids to baking supplies for the kitchen. It takes a village to raise a family, and our experts are here to make sure every parent finds a little bit of that village in us.