The Best Unisex Outfits for Newborns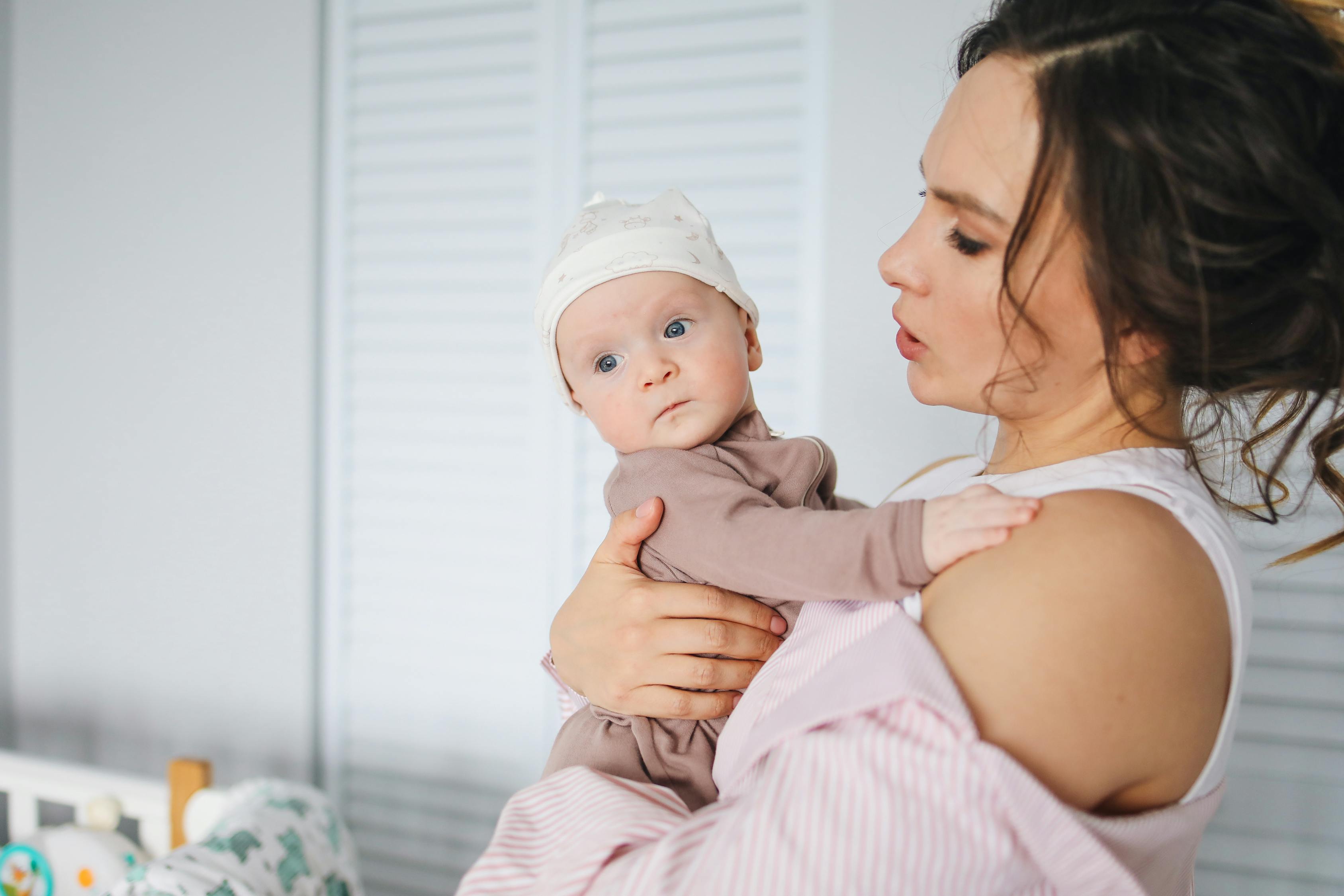 There are lots of reasons to get gender-neutral baby clothes. Neutral colors make it much easier to pass clothes down between siblings, saving you time and money. They're also perfect for those who decide to stay team green and forego finding out their baby's sex in advance. And don't worry — neutral doesn't mean boring. There are tons of colors, styles, and designs available, so you can still fill a whole wardrobe. We're here to help you get started with this list of the best unisex outfits for newborns.
Hanes Ultimate Flexy Bodysuits
These stylish, high-quality bodysuits are great for newborns of any gender.
There's nothing more versatile than a high-quality bodysuit, which is exactly why the Ultimate Flexy bodysuits by Hanes are such a fabulous choice. They're adorable and come in all kinds of colors, including beautifully neutral grays, whites, yellows, and greens. The fun polka dots and stripes are a hit, and the solids are vibrant. Soft, durable fabrics with four-way stretch ensure the perfect fit, so your baby can be comfortable while looking great. They're perfect for wearing alone at home, but you can easily coordinate them with any outfit.
Pros:
These bodysuits are machine washable for easy cleaning
They're affordable
The shoulders are expandable to make getting them on and off hassle-free
Cons:
It takes a few washes for them to be as soft as possible
They run a bit small
Kiddiezoom Layette Essentials Gift Set
This all-inclusive set is perfect for helping new parents get their baby's wardrobe started.
Are you on the hunt for the perfect baby shower gift for your friend or family member? If so, this wonderful layette set by Kiddiezoom is just what you've been looking for. It comes with a variety of bodysuits, pants, hats, and mittens that make it easy to coordinate different adorable outfits. The organic cotton makes everything super soft and comfortable, all while being safe. There are several different options when you're choosing which set to get as a gift, and they all come in shades of gray and white to make sure they work well for any baby.
Pros:
This set comes with enough pieces to start a good wardrobe
It's a great value when you consider the size of the set
We find all of the patterns to be super cute
Cons:
They may run a bit large for some babies
It isn't packaged for gifting in advance
Hanes Ultimate Flexy Hoodie Bodysuits
Keep your baby warm with these soft and stretchy gender-neutral hoodies.
Long sleeves are ideal for cooler weather and air-conditioning, which is why we adore the Ultimate Flexy hoodie bodysuits by Hanes. Their four-way stretch does a great job of making sure your baby stays comfortable by moving with them. We also like that the neck is designed to fit over the baby's head without hurting them or pulling on their ears. The little hoods help keep your baby warm while adding style to their outfits overall. Add some jeans or little sweat pants, and you have a comfy little ensemble.
Pros:
This set is available in several colors and patterns
They're easy to keep clean and durable enough to go through the washing machine
A snap-on closure makes them easy to put on and take off
Cons:
They are slightly small, so you'll want to size up
We wish the materials were more natural
Touched by Nature Organic Cotton Gowns
Make diaper changes easier than ever with these organic newborn gowns.
Gowns are one of the most versatile and comfortable options out there, which is why babies and parents alike love them. These Touched by Nature organic cotton gowns are the perfect example. They're designed to be gender-neutral and beautiful. The organic cotton fabric is a safe and comfortable choice for babies, as well. We find that the opening at the bottom makes midnight diaper changes easier than ever, and the gown's neck is designed to make getting it on and off quick and convenient.
Pros:
There are lots of neutral styles and colors, so you have a large selection
It's gentle on your baby's skin
They look great while at home and when going out
Cons:
The neck opening, though convenient, is a bit large and pulls down sometimes
They don't fit past 4 – 6 months
Gerber Baby Sleep 'N Play Footie Pajamas
Footed pajamas are a fantastic choice for keeping your baby toasty when it gets cold.
As parents, we know that footie pajamas are a wardrobe staple for babies of all ages. The Gerber Sleep 'N Play pajamas are well-known for being a high-quality choice. They'll keep your baby cozy and warm while being super adorable. There are lots of neutral solid colors, prints, and fun designs available, so you'll have a wide variety of style options. The little snap flap over the top of the zipper prevents your baby from getting scratched, as well, making them great for keeping babies comfy and safe.
Pros:
The cuffs at the wrists have a fold-over piece to stop your baby from scratching themselves
They're easy to get on and off, and the zipper keeps them closed securely
These four-packs are very affordable
Cons:
They're a bit bigger than most other newborn-sized clothes
The colors can run in the washing machine
Frequently Asked Questions
Why would I need unisex outfits for my newborn?
Unisex outfits are the perfect option when you're shopping before finding out your child's sex or when you want to keep their outfits neutral. For example, if you decide to go team green and wait to find out the baby's sex at birth, you'll need to have a good base wardrobe ready for them. That's where unisex clothes come in.
How many unisex outfits should I get?
When shopping for a nice unisex wardrobe to get your baby started, you'll need to have enough clothes to get through several days. When a new baby comes home, we are often too tired for shopping or washing clothes, so it makes sense to have enough bodysuits, pants, and pajamas to get you through the week. We recommend about ten bodysuits, five pairs of pants, three or four gowns, three or four sets of footie pajamas, and of course, several pairs of socks and scratch mittens.