The Best Trundle Beds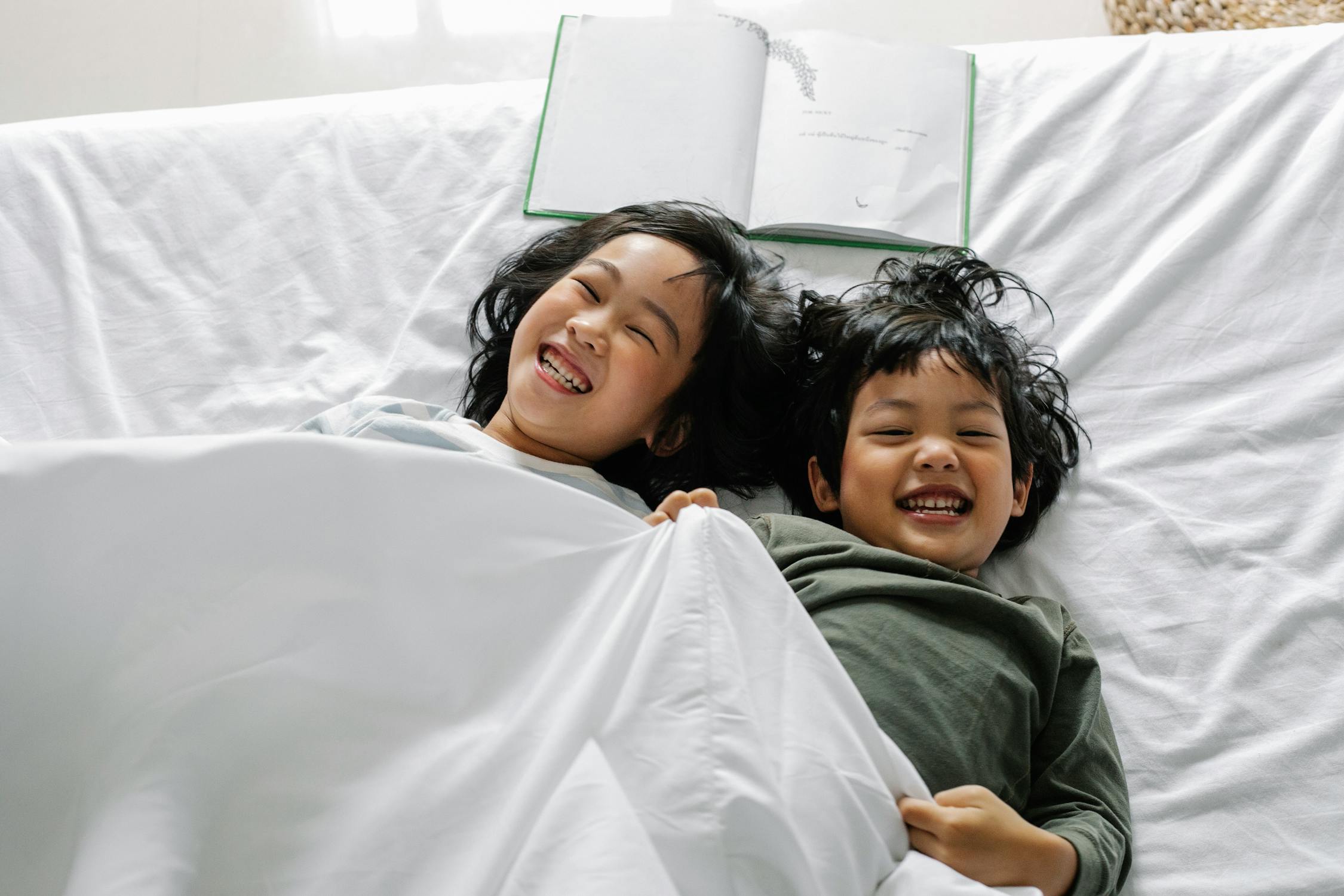 Ideal for sleepovers, guest rooms, and small spaces of all kinds, trundle beds make the most out of tight quarters. Acting almost like a bunk bed, a trundle bed is a two-for-one system in which a second bed slides out from underneath the first. Of course, not all are created equal, with issues from tricky sliding mechanisms to wonky slats — or worse. We've weeded through the options and created this list of the best on the market. Here are some of our favorites.
 Zinus Suzanne Daybed And Trundle Frame Set
This sturdy, space-saving bed offers a streamlined look for a two-in-one bedding system.
Proving that both style and functionality can indeed co-exist in one sturdy trundle frame, this space-saving two-in-one bed set is a definite favorite. Made of premium steel with durability in mind, this twin-size trundle bed features a top bed and one that slides out easily from underneath. The minimalist look of wood and steel creates an aesthetic that'll work for just about any style and room — even as a second bed in an office when you're trying to maximize space. And one of the best features? It requires minimal assembly with no tools.
Pros:
Fits two twin size mattress
Very easy to assemble
Steel and wood elements create a classy, clean look
Cons:
Will not fit mattresses larger than six inches in depth
250-pound weight capacity makes it best for children as opposed to an adult guest room
DHP Manila Metal Framed Daybed with Trundle
This classic daybed and trundle set makes the most out of small spaces.
We love the look of a daybed, but when used as a guest bed, there just isn't all that much room. Enter this trundle set, with a classic metal frame daybed and trundle that slides out from underneath. Available in multiple sizes (even up to a queen), this is the ideal guest bedroom set when you're short on space but not friends. With both a metal frame and sturdy metal slats, this entire set offers functionality that we can really appreciate.
Pros:
Trundle features four easy-glide casters, with two that lock
Classic antique look
Ideal for maximizing smaller spaces
Cons:
The daybed portion is prone to squeaking
The welding is sturdy, but it could be neater
Novogratz Upholstered Daybed With Trundle
This mid-century-inspired trundle set combines versatility, functionality, and style.
Featuring a beautiful mid-century design, this daybed's tufted backrest and wingback arms create a classic-yet-trendy look that makes for one stylish room. Made of durable, sturdy wood covered in a gorgeous linen material, the daybed slides in for a streamlined look that hides it perfectly underneath. With a combined weight limit of nearly 700 pounds, this is a fully functional guest room design ideal for making the most out of limited space. Easy to assemble and notably squeak-free, there's a lot to love about this set.
Pros:
Sturdy, streamlined design
Easy to assemble
Space-saving design elements
Cons:
The included slats are thin
The edges are sharp, not rounded
StorkCraft Marco Island Captain's Bed with Trundle and Drawers
Making the most out of small spaces, this bed sports a trundle and a set of drawers.
Although a trundle bed's design maximizes space by nature, this one goes a step further by adding in storage drawers. So whether you're planning for sleepovers or making the most out of a guest room, this all-in-one trundle and storage system allows for a smart use of space. It doesn't hurt that's it's stylish, too, with a solid wooden frame and three sliding drawers for one cohesive look. Made with a non-toxic finish, this is a perfectly safe option for the kids' room, too.
Pros:
Ideal for a mini guest room space
Sturdy, durable wood and wood composite materials
Classic design elements
Cons:
The top row of drawers is just for looks — they don't actually slide out
A bit tricky and time consuming to assemble
Harper & Bright Solid Wood Bunk Beds with Trundle
This set features a bunk bed, a trundle, and a shelving system, making it a fantastic all-in-one bedroom solution.
For when you really want to get the most out of a piece of bedroom furniture, this bunk system takes it to a whole new level. That's right — it boasts an upper twin, a lower double, and a trundle that slides out to reveal an entirely different sleeping space. Perfect for sleepover parties, guest rooms, or shared rooms, this trundle system maximizes space in a way we haven't seen before. In fact, the stairs to the top bunk feature cubbyholes that act as shelving or storage, so there's really no room left unused. Plus, made out of sturdy wood, the entire frame is designed to last for years to come.
Pros:
Sturdy staircase that doubles as open storage shelves
Multiple finish options available
Made of solid wood
Cons:
It'd be nice if there were a mix between closed and open shelving
Although space-saving, this set does take up a fair amount of room
Frequently Asked Questions
What's the point of a trundle bed?
Trundle beds make the most of small spaces, ensuring that two beds can fit into one smaller space when needed. Ideal for guest rooms, sharing bedrooms, or sleepovers, trundle beds are a space saver's saving grace. We also love the look of a daybed and trundle set in a home office as a means for making the most out of a smaller home.
Are there size limits on trundle beds?
While some trundle beds do allow for larger mattresses, it's best to find one that's between five and eight inches deep. Too deep, and you run the risk of the trundle not sliding out properly — a pretty big pain if you're frequently sliding the bed in and out.