The Best Toys to Teach Your Kids to Code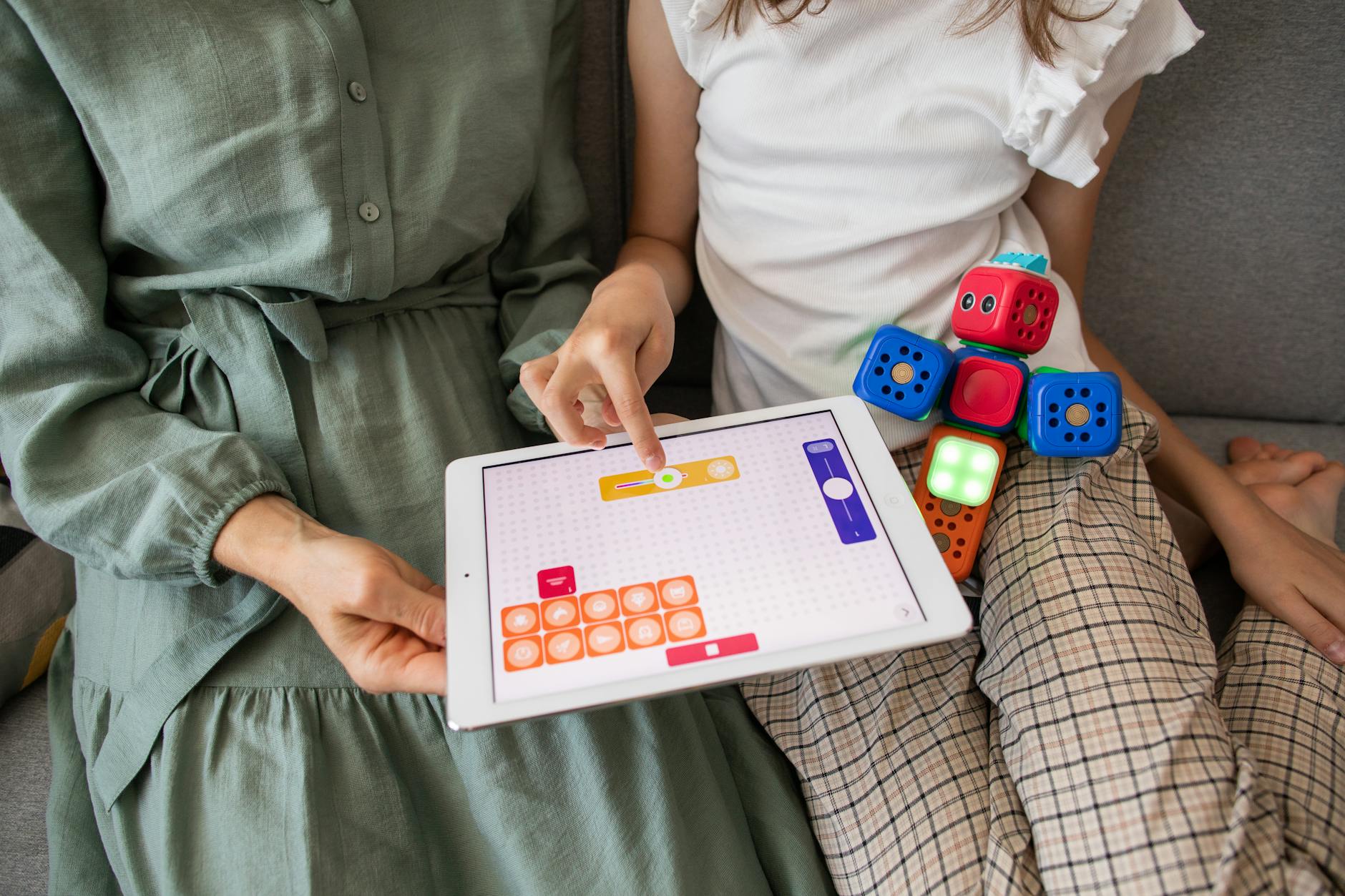 For many parents, digital literacy is an important component of a well-rounded education for their children. But smart devices alone can prove to be greater distractions than tools when it comes to teaching principles of coding. Luckily, the world of educational toys has grown to include tablet-compatible toys and screen-free sets that can introduce kids to basic concepts like sequences, variables, and logic puzzles. Though your kiddo probably won't program a fully functional C-3PO by age 6, they'll certainly walk away with a more grounded understanding of software engineering and its applications. We've scoured the web for the most engaging toys to teach your kids coding — read on to find the ideal instructional companion for your family.
Educational Insights Artie 3000
Foster an understanding of basic coding principles through this friendly robot's blend of art and technology.
Forget coloring inside the lines — kids can program Artie 3000 to draw their own lines. By utilizing elementary coding tenets like "Drag and Drop," users can direct Artie using a computer or tablet to create colorful, linear masterpieces. Beginners can select from pre-programmed drawings like triangles and stars, while more advanced coders can venture into the complex world of snowflakes and animals. And for those worried about security, Artie 3000 has a built-in Wi-Fi server that connects directly with your smart device, meaning it doesn't collect or report any data during use.
Pros:
Internal Wi-Fi server for secure use for all ages
Purchase includes four washable markers, activity cards, and Artie 3000 robot
Seamlessly integrates art with technology for a holistic, enjoyable learning experience
Pre-programmed drawings ideal for beginners
Cons:
Most effective for kids with some interest in art or drawing
Osmo Coding Starter Kit for iPad
This starter kit uses your tablet to teach the basics of coding to your kids.
If you're looking for a way to incorporate the family iPad into your kiddo's technological education, the Osmo Coding starter kit should be at the top of your list. The included Osmo base props up your tablet while a reflector attached to the selfie camera creates a virtual coding screen on the surface in front of you. Kids interact with handheld blocks to construct basic codes and direct the character Awbie through games and adventures for an interactive learning experience. Coding Jam even exposes users to the creative side of coding while training their ears to distinguish rhythms and harmonies.
Pros:
Purchase includes Osmo base, reflector, coding blocks, and three coding games/applications
Coding blocks are ideal for tactile learners
Incorporates logic, art, and creative thinking
Cons:
Not compatible with smart tablets other than iPads with iOS 9 or later
Kano Star Wars The Force Coding Kit
Proper programming and a motion sensor allow your child to execute commands using nothing but their hand and "the force."
Young Star Wars fans rejoice: you can finally use the force. Kano's coding kit utilizes your smart device (not included) to program a motion sensor that allows you to swing a lightsaber, pilot X-wings, and more with a simple hand gesture. For those more musically inclined, create Star Wars-inspired beats and music using hand signals that correspond with programmed instruments. Then, turn to the Star Wars Kano World community to share your creations and remix millions of others. With both creative and logical elements, the Kano coding kit will make coding Jedis out of all your young Padawans at lightspeed.
Pros:
Thematically intriguing and engaging for many kids
JavaScript language is accessible for beginners and expansive for experts
Kano World community provides robust social component
Compatible with multiple smart devices and tablets
Cons:
App navigation and use can be clunky and flawed depending on your smart device
Thames & Kosmos Kids First Coding & Robotics
This coding set from can teach technology basics without smart accessories.
Going "unplugged" can seem antithetical when trying to expose your kids to technology, but Thames and Kosmos's coding kit makes offline learning equally impactful and enjoyable. The story-based kit includes 417 play pieces, six different storylines, and varying characters, all outlined in the colorful 64-page manual. Build new characters and program them to move along paths or interact with various objects by experimenting with different coding cards. Best of all, this coding kit follows lessons that align with teaching standards established by the Computer Science Teachers Association (CSTA) and the International Society for Technology Education (ISTE).
Pros:
Tablet or smart device not required for use
Ideal for tactile and visual learners
Lessons abide by CSTA and ISTE standards
Cons:
Play pieces and coding cards can be difficult to keep organized
Multi-step setup can make younger kids lose interest
Wonder Workshop Dash Coding Robot
This peppy little robot makes coding interactive, creative, and mobile with an impressive lineup of apps.
If you're looking for evidence that this coding robot from Wonder Workshop is a functional teaching tool, just ask the 20,000 schools worldwide that incorporate Dash into their classrooms. Dash's voice-activated technology allows kids to easily experiment with commands and code, while five included applications visually explain coding basics and lead users through engaging puzzles and games. The Wonder League provides a supportive virtual community for sharing experiments and code, while the Wonder Workshop's Robotics Competitions encourages face-to-face collaboration through team challenges. With such robust applications and use, it's no wonder Dash takes the cake for the most advanced coding robot.
Pros:
Voice-activated technology is functional and easy to use
Five included applications make coding accessible for varying ages
Virtual and in-person learning components with Wonder League and Robotics Competitions
Already used in more than 20,000 classrooms
Cons:
One of the pricier models on the market
Frequently Asked Questions
At what age should I introduce my kids to coding?
Though this depends mostly on your parenting style, most of the toys on our list have a suggested age range, which takes both usage hazards and general intrigue into account. If your child has demonstrated a sustained interest in coding, it may be worthwhile to invest in a more technical toy. Younger kids will likely be more receptive to the simpler — but equally important — logic puzzles that less advanced toys include.
What are the basic concepts of coding that my kids should be learning? 
Some of the key areas of coding include logic, loops, events, conditions, sequences, and variables. These concepts can be taught in a myriad of ways for different ages. Younger kids might respond better to gamified logic puzzles. Meanwhile, older kids can harness their understanding of complex sequences to actually code using languages like Python and JavaScript. Ultimately, as long as your educational toy promotes creative thinking and logical problem solving, your child is likely to come away with a better understanding of the coding world.
About the Author
Why Trust Us
Since 2010, Momtastic has provided millions of parents with a complete guide to raising a family in a healthy home by offering our expert advice on everything from car seats for kids to baking supplies for the kitchen. It takes a village to raise a family, and our experts are here to make sure every parent finds a little bit of that village in us.