The Best Toddler Shoes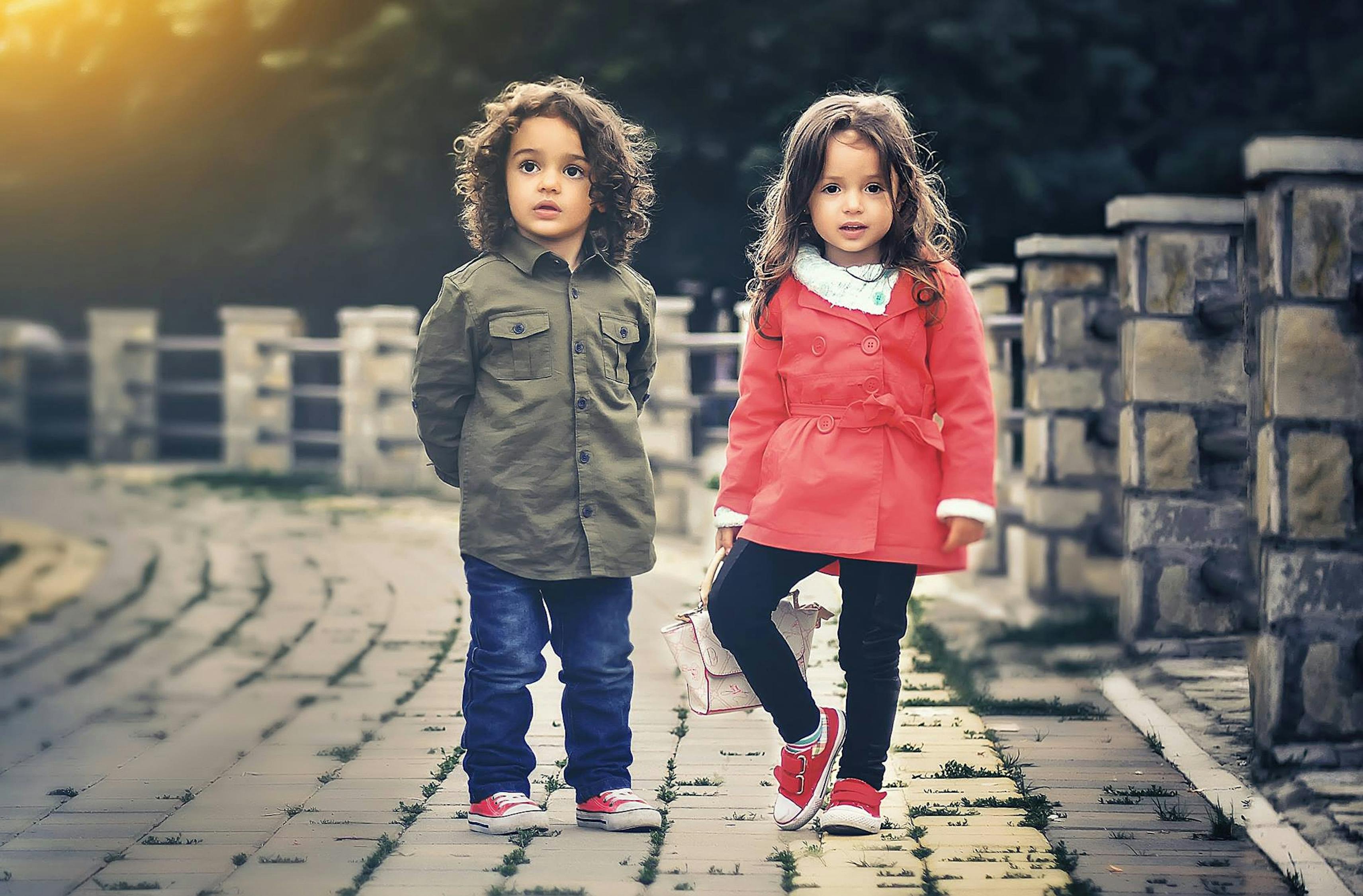 I think it's safe to say that every parent probably has a weakness for toddler shoes. They're just so, so cute. Perfectly miniature, toddler shoes are designed to keep little feet safe while a toddler begins exploring the world around them. There are some seriously stylish kicks out there, too. So between safety, comfort, and the cute factor, it can be hard to know which ones to go with. These ones, listed below, are some of our current favorites. The hardest part? Stopping ourselves from buying all of them.
Nerteo Toddler Sports Sneakers
The best in breathable running sneakers for busy little toddlers.
These sneaks are top of this list because they're supportive, comfy, easy to put on or take off to help your tot develop independence, and they're made out of a durable knit that's highly breathable. I don't know about you, but that hits a majority of the points on my must-have list for toddler shoes. With a breathable lining and outer knit, these kid sneakers will keep your kid's sweaty feet stink-free and comfy. Fashionable, fun, comfortable, and breathable – like I said, all of the must-haves.
Pros:
Vibrant color choices.
Adjustable hook and loop closure.
Flexible rubber sole.
Cons:
The tongue of the shoe is a bit wide.
Meckior Soft Sole Toddler Slip On
These adorable slip-ons start with infant sizes and go through toddlerhood, making for one of the cutest shoe options available for those early years.
When I was pregnant with my first, I remember perusing the shoe store aisles with glee. The excitement over tiny adorable shoes was palpable to probably everyone in the entire shoe store. Seriously, toddler shoes are just the cutest, aren't they? These ones here are the perfect example of that. These are so soft, have an anti-slip sole for safety, and are easy to put on chubby toddler feet. Available in newborn sizes through toddlerhood, your little one can have a pair of these shoes for every stage. At their price point and level of adorableness, you're definitely going to want to have a few on hand as they grow.
Pros:
High-quality, safety-tested for growing feet.
Elastic ankle band makes these super easy to put on and take off.
Tons of colors and patterns to choose from.
Toddler shoes can be surprisingly expensive; these are budget-friendly.
Cons:
Not the most supportive shoe for toddlers who are already running and climbing.
Okilol Toddler Canvas Slip On Sneakers
These canvas sneakers for both boys and girls are a popular, comfy option.
Okay, I'll be honest: I wish these came in my size. There's just something about a canvas slip-on sneaker that feels cute, casual, and comfy, which is basically everything I look for in a shoe. For a kiddo? Nothing better. These rubber soles are protective yet flexible, allowing for the proper development of your toddler's foot and ankle muscles. The inside of the shoe has nothing but canvas and cushioned bottom, meaning these won't irritate sensitive skin. Super lightweight, easy on/off, and ultra-comfy, these shoes are about to be your youngster's new faves.
Pros:
Multiple color and design choices.
Classic, gender-neutral look.
Budget-friendly price point, which, at the rate that kid's feet grow, is really quite a pro.
Cons:
Your kiddo will definitely only want to wear these shoes in warmer weather, as they aren't element-proof.
Saucony Kid's Baby Jazz Sneaker
These cushy, retro-style sneakers are as fashionable as they are supportive.
I don't know if it's the throwback style, the fun color combos, or the suede material, but these shoes have quickly stolen my toddler-shoe-loving heart. It's probably because I have a pair of Saucony's just like these in my own size, and I do love matching with my girl while I still can (yeah, I'm definitely that mom). But it's also because these shoes are comfy, durable, and supportive. The bottoms feature a rubber outsole that is not meaty enough to be heavy and cumbersome, but is just right for a lightweight traction that'll take your kid from the classroom to the playground without losing a beat.
Pros:
Made of suede, nylon, and rubber for breathability, comfort, and support.
Stylish combinations of colors.
Cons:
These shoes run on the smaller size, so you'll definitely want to consider that when you order.
Native Shoes Jefferson Kids
These waterproof shoes are insanely comfortable, easy to put on and take off, and look cool with any outfit.
When I was new to the parenting scene, I kept hearing about Native Shoes, or Natives, as they're often referred to as. Every kiddo on the playground had them from the just-walkers to the big kids. I didn't understand the hype as my little one was just a tiny tot snuggled in her carrier, watching from afar. But now that my little baby is one of the big kids, I get the obsession.
First off, they're insanely comfortable. With a rubber sole that is flexible and cushiony, little feet are totally protected from the ground while also allowing for proper muscle development. Made to wear without socks, these guys are odor-resistant, which is a serious bonus in my book. But best of all? They're water-friendly. Your kiddo can literally jump in the puddles, get their feet totally soaked, and they'll dry right off and remain comfy as heck. We love 'em.
Pros:
Multiple bright and fun colors to choose from.
Super easy on/off.
With a durable rubber rand and a toe cap, these guys will be worn day in and day out until your kiddo outgrows them.
Cons:
These are definitely a warmer-weather-only kind of shoe.
Frequently Asked Questions
How do you properly size your toddler's feet?
Kid's feet grow so fast and it can be hard to keep track of the size of your little one's shoes. If you're getting their first shoe for walking, it's a good idea to head into a shoe store and have them properly sized. There are online tutorials and measurement charts for sizing your youngster on your own, but it can be helpful to have someone specifically trained in sizing shoes look at your baby's feet. After you get a good reading, you can go from there.
If you're going simply from feeling your toddler's feet in their current shoes, a good rule of thumb? Keep about a thumb's width from the longest toe to the front of the shoe. If it ends up being more than your thumb's width, or around 3 cm, it's too big. Smaller, or around 1 cm? Too small.
Do toddlers' feet need anything in particular when it comes to shoes?
Because a toddler's feet and muscles are still very much developing, it's important to find some soft, flexible shoes that allow for a more natural development of their feet. By working with your child's natural foot development, the muscles become strengthened and thus work to develop a normal gait. For new walkers, it's important to find a shoe that'll allow for the proper development of their muscles. Shoes also work to safeguard their feet against sharp objects, so it's important to find a shoe that's soft but not flimsy.
How do I know my toddler is ready for real shoes?
If your toddler is beginning to take their first steps, they're ready for their first real shoes. However, it's important to allow your new walker to walk barefoot frequently. Walking barefoot allows your little one to develop a sense of stability and control, as well as an awareness for the environment around and underneath them. Additionally, walking barefoot also helps the muscles develop in their feet and ankles, which in turn develops balance, coordination, and correct posture.