The Best Table Protectors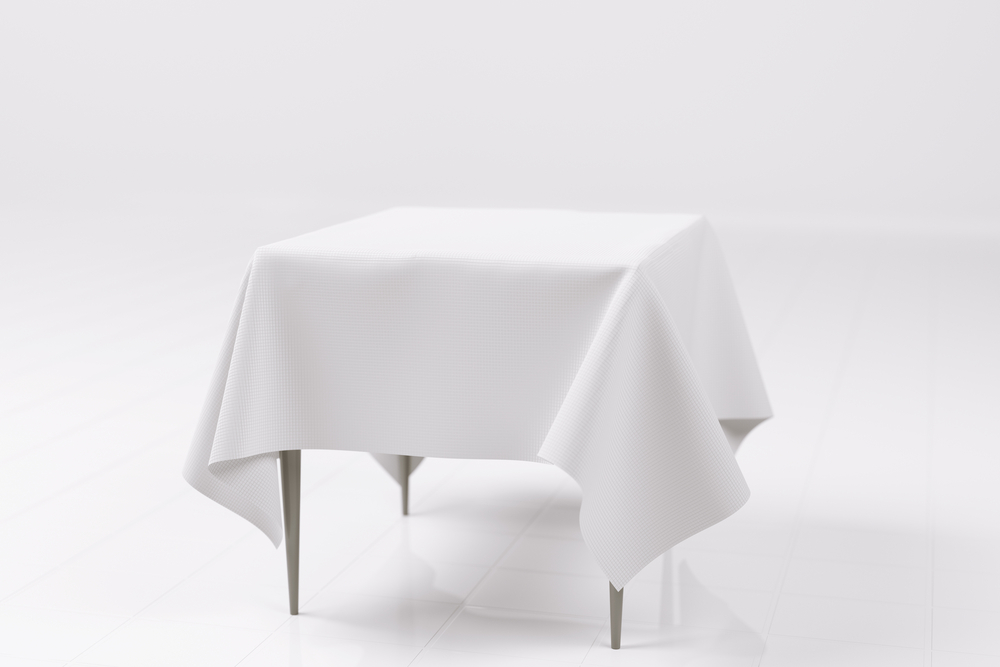 Whether you're looking to protect an heirloom table that's been in your family for generations or maintain a new purchase, caring for your furniture is important. This is especially true if you've got a large household — just think about the number of spills and chips that table is going to go through before the kids are all grown up. That's why we like to protect our furniture with the appropriate covers. A table protector is a great way to keep life's little messes from ruining the wood grain on your dining room focal point. We've done the research to make sure you're covered when it comes to water, heat, and scratch damage on your table. Check out our favorite protective mats below.
OstepDecor Table Protector
This durable table protector can work with different textures and sizes depending on your daily usage.
From dining room tables to office desks to countertops, any surface area that sees a lot of action will see a lot of abuse. We're talking about spilled drinks, food stains, scratches, scuffs, heat marks, and more. And while we can't keep our family away from every precious object in the house, we can make sure our favorite surfaces are as protected as they can be. That's why we recommend a versatile table protector like this waterproof and oil-resistant option by OstepDecor. You select the size, finish, and thickness you need for your specific table using their handy guide. For example, the clear protector is great atop tablecloths or textured surfaces, while the frosted one is made to sit atop smooth finishes to prevent air bubbles from forming.
Pros:
Heat-resistant
BPA-free and phthalate-free material
No chemical smell
Cons:
Takes a while to flatten out because it ships rolled
Sancua Waterproof Table Protector
This transparent table cover shows off your fancy tablecloth and wipes clean in seconds.
Out of all the surfaces in our homes, dining room tables tend to suffer the most when it comes to water stains and scuffs. And our fancy lace tablecloths don't do much to stop the damage from occurring. Thankfully, with a transparent table protector like this affordable option by Sancua, you can show off your grandma's embroidery without sacrificing your wood grain. Waterproof, stain-resistant, and wrinkle-free, this table cover comes in a variety of sizes to fit most table proportions. Simply place it over your favorite tablecloth or even directly atop the table, and rest easy knowing that your surface is safe from scratches. And most importantly, this protector is super easy to clean, meaning you can take care of the after-dinner mess with a simple wipe of a damp cloth.
Pros:
Great cost value
Lays flat on the table
Durable PVC material
Cons:
Nuvantee Revolutionary Table Pad
The thick vinyl design of this flannel-backed cover reduces the impact of heat transfer on your table.
As much as we love a hot cup of coffee, most surfaces in our house don't. Not only will you likely get a heat ring seared into your lovely mahogany table if you put the cup down for a moment, but you may even end up splitting the wood. And the same applies to glass and porcelain surfaces as well. Instead, try using a table protector that can handle the heat in your kitchen. Nuvantee's table pad uses thick vinyl to create a layer of protection between your delicate surface and the damaging effects of hot dishes, buffet trays, and more. It fits right under your tablecloth and keeps it from sliding, which means fewer accidental spills when your toddler grabs ahold of a corner. Plus, you don't have to worry about sizing as the pad comes in a standard 52″ x 108″ length for easy cutting.
Pros:
Easy to cut to fit
Invisible under any tablecloth
Flannel backing to prevent scratches
Cons:
Needs to be ironed to get rid of wrinkles
MonsterMat Silicone Table Protector
This non-toxic table protector will keep your kids' creations on the mat and off the table.
Eating and drinking aren't the only things we do on our dining room tables. When they aren't being used to serve a meal, the surfaces tend to belong to our kids. And as much as we want to support our growing babes' creativity, we also don't want to see paint stains and dried clay bits all over our antique table. The designers over at MonsterMat understand that struggle. Their extra-large silicone table protector is kid-safe, heat-resistant, and non-stick for easy clean-up post-craft time. And it won't slide on the table, meaning your kids can lean on it all they want without fear of falling off. Choose from four different colors to match your decor, and let your kids express themselves without worrying about cleaning up afterward.
Pros:
Made from durable silicone
Machine-washable and dishwasher safe
Rolls up for easy storage
Cons:
Has a chemical smell out of the box
Table Pads Now Custom-Made Table Pad
Make sure your furniture gets the protection it deserves with this superior locking pad that's custom-made for your table.
Here's the thing — if you shelled out big bucks for a beautiful wood-grain dining table or office desk, why not match the quality of your protector with the quality of the table itself? We love this custom-made cover by Table Pads Now because it's heavy-duty, hand-upholstered, and won't detract from the overall aesthetic of your home. You're in complete control of the coloring and design of the pad, which has different options in terms of leather tone, wood grains, and solid prints and works for a wide range of table sizes. When you're ready to use it, simply lock it into place using the clever magnetic bars in the upholstery for the perfect, custom fit every time.
Pros:
Heat-tested at 550 °F
Easy to clean
Color is true to picture
Cons:
Higher cost for a custom fit
Frequently Asked Questions
Which side of the table protector should face up?
If you've got a clear plastic protector, you can use either side against the table — just make sure to be consistent in your usage to avoid getting sticky residue on your wood. On the other hand, if you've got a quilted pad, you'll want to use the textured side against the actual wood to keep the protector from sliding. That way, you'll be able to stand your glasses on a flat surface, too.
I know that water and heat can damage my wood table, but is there anything else I should be on the lookout for?
In addition to the obvious answers of scratches from pets and random events like dripping candle wax, sunlight can be an unexpected foe to your table. The UV rays can cause fading and discoloration over time. But you don't have to put your dining table in the basement just yet. Strategically placed curtains and window films can prevent rays from getting in, and varnish or sealant on the table can also help stop them from getting through.