The Best Shipping Label Printers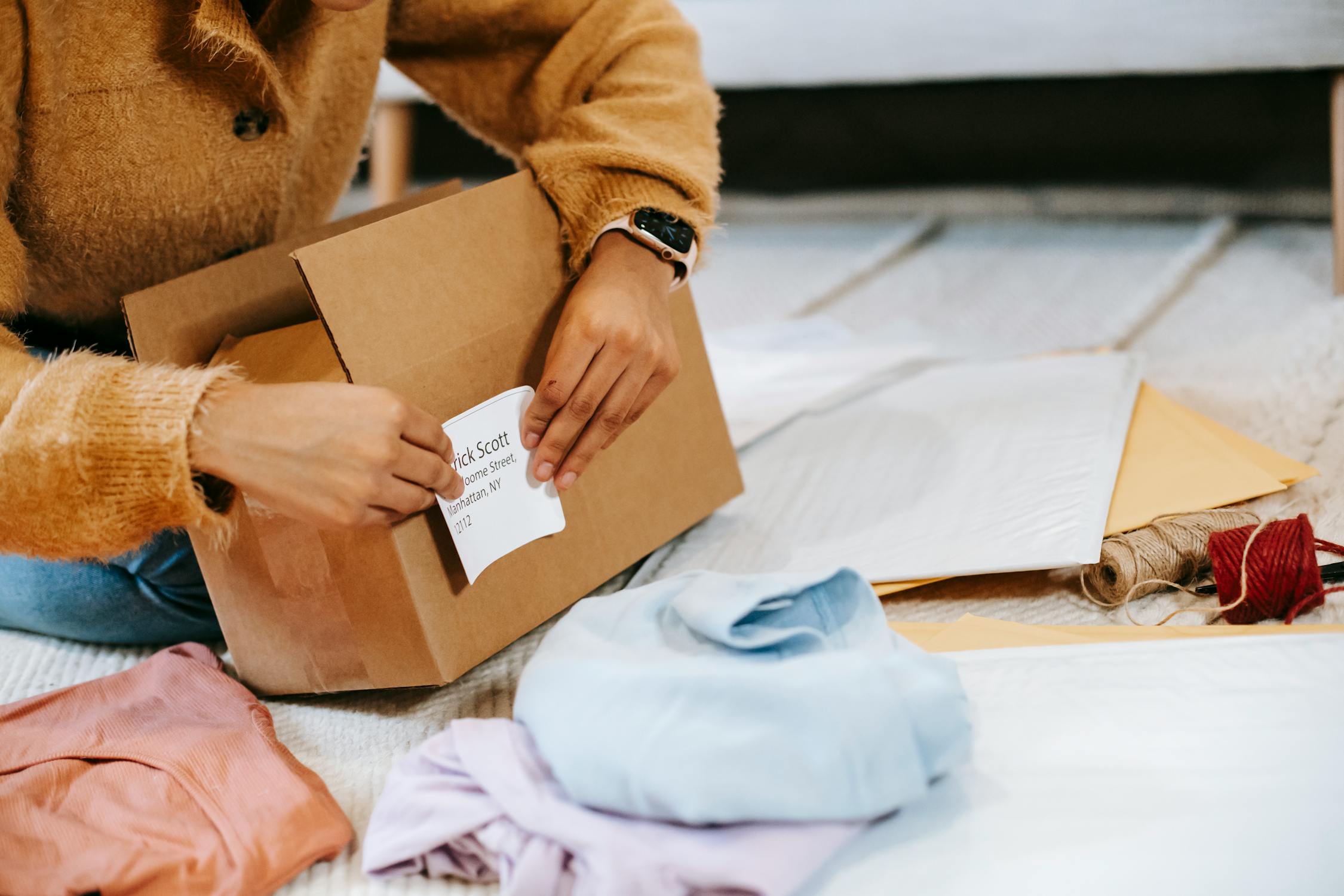 Running your own e-commerce business can be an extremely rewarding and lucrative career, but there's no shortage of obstacles along the way. Keeping up with finances, shipping out orders, and handling customer relations can be demanding parts of the job, but they can be almost impossible without the proper tools. One of those essential tools is a shipping label printer. Shipping labels are vital to any business that sends packages to customers directly. If you're looking to streamline your business and purchase a shipping label printer, you're in the right place. We've put together a list of the best ones available today so you can spend less time planning and more time doing.
Munbyn Label Printer
Handle anything that comes your way using the helpful resources included with this printer.
Running a small business isn't all customer relations and hands-on support. Sometimes it requires a technical side, and unless you have an IT worker, you may have to handle it on your own. That's why when you get a business tool like a printer, you want to make sure that it works with your setup and won't give you any technical difficulties.
This eye-catching printer from Munbyn is more than just a pretty color. This powerful tool can print labels up to four inches wide and has no restrictions on label height. It also comes with all the drivers and connectors you'll need to run your printer on Windows or Mac. It even includes FAQs, a user manual, and how-to videos. Tackle even the toughest computer setup with their easy instructions and extra resources.
Pros:
Beautiful color, but also available in white
Works with Mac and PC
No restrictions on label height
Cons:
Setup may require more instruction
Munbyn Thermal Label Printer
Save the environment while also saving time and money with this efficient label printer.
Whether you're looking to go green or just save some money on ink, thermal printers may be your weapon of choice. Cut down on supplies and keep it simple with no ink, no toner, and no hassle. Sometimes saving the environment and saving time go hand in hand.
This thermal printer from Munbyn can handle labels up to 4.3" wide and as small as 1.57" wide, so you can print labels of all kinds. It features an anti-skid base and overheating protection for trouble-free printing. If you need a simple, sustainable solution to your printing needs, this is the deal for you.
Pros:
No ink or toner needed
Supports multiple sizes of labels
Overheating protection
Cons:
Slight movements can skew the print on the label
Jiose 4×6 Shipping Label Printer
Get all the features of competing brands without high prices or complicated add-ons.
If the last thing you need is another business expense, this may be the shipping label printer for you. When money is tight, budget finds are the way to go. Save some hard-earned cash and put more money into growing your business.
Despite the low price, this printer is highly efficient. At peak performance, it prints labels at 160 mm/s, which is roughly 86 labels per minute. Because it's a thermal printer, it doesn't require any ink or toner. It comes in a compact size and is very easy to install. If you want to get the most bang for your buck, you can't go wrong with this printer.
Pros:
Prints fast
Great price
Doesn't require ink or toner
Cons:
Not compatible with Chrome OS
Rollo Label Printer
If you have serious, high-volume orders to fill, this label printer has you covered.
For small business owners and self-employed entrepreneurs, shipping is crucial to online sales. If you plan on making your online store a full-time job, you're going to need high-quality equipment that can keep up with demand. This commercial-grade label printer from Rollo is built to the highest standards, so you can depend on it just like your customers depend on you.
This printer uses thermal technology to print shipping labels without any ink or toners. As long as you use thermal direct labels, there's no need for ink. It prints at 150mm/s, which is roughly one shipping label per second. If you need to save money on ink and get professional labels time after time, this printer is the one for you.
Pros:
No ink or toner needed
Compatible with all major shipping platforms
Works with all thermal direct labels
Cons:
Brother High-Speed Professional Label Printer
When life demands more than black and white, this is the printer for you.
Sometimes, one color just won't cut it. If you want to print something attention-grabbing, you may need something more noticeable than black and white. That's where this high-speed label printer from Brother sweeps the competition — this compact model can print in black and red.
In order to print in two colors, you need to use Brother's DK-2251 tape. It's specially designed for this purpose and allows you to print labels in black and red. It can also print on easy-peel labels, continuous paper rolls, and film tapes. It prints extremely fast, comes in a compact size, and sells at a price most can afford. For multicolor label printing, you won't find a better deal than this.
Pros:
Good price
Super-fast printing
No ink needed
Prints in black and red
Cons:
Using other brands' supplies may damage the printer
Frequently Asked Questions
Can shipping label printers print on full-size printer paper?
No. Shipping label printers print on 4" x 6" paper meant specifically for shipping labels. They have a sticker back and can be adhered to boxes for travel. Regular printers do not print on this kind of paper, so having a shipping label printer is necessary for printing on this kind of material. You won't be able to fit an 8.5" x 11" piece of paper in one of these.
Are all shipping label printers connected via USB?
Not necessarily. Most common printers are connectable by USB, but some newer models offer wireless connectivity using WiFi or Bluetooth. Some may provide options for both, so it's important to know what kind of connection you're looking for before buying.
About the Author
Why Trust Us
Since 2010, Momtastic has provided millions of parents with a complete guide to raising a family in a healthy home by offering our expert advice on everything from car seats for kids to baking supplies for the kitchen. It takes a village to raise a family, and our experts are here to make sure every parent finds a little bit of that village in us.