The Best Shag Area Rugs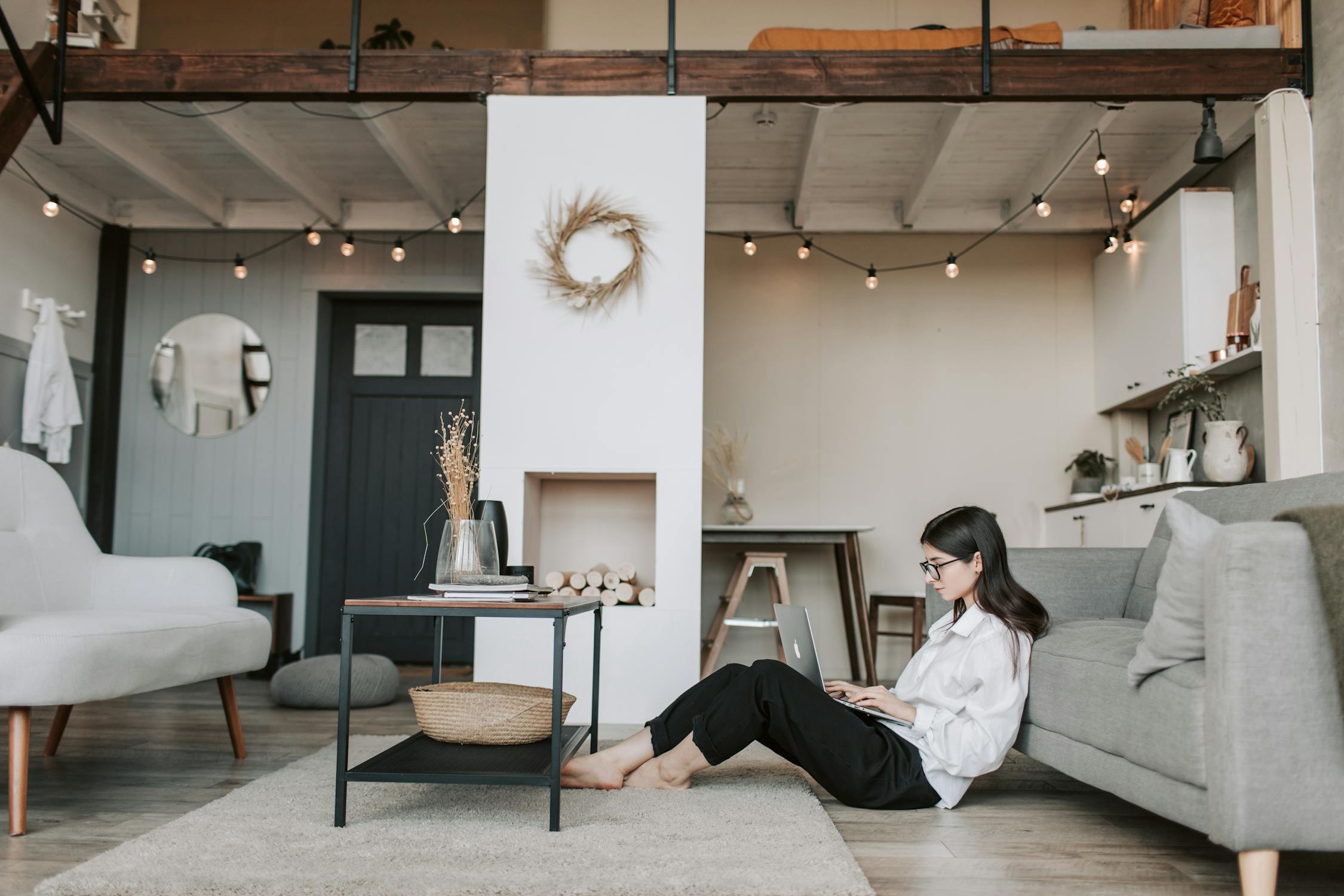 Whether you're obsessed with interior design or just looking to spice up your space, one of our favorite tips for taking a room to the next level is to use a shag area rug. Their unique texture and visual interest is a great way to breathe life into an otherwise drab room and tie your home's look together. On a practical level, aside from being super soft and warm underfoot, they help absorb some of the sound that bounces off the walls and non-carpeted floors. Many people build the rest of the decor in their rooms around a rug, so it serves as a great starting place. If you're not sure what shag area rug is best for you, read on to find our top picks.
Pagisofe Fluffy Shag Area Rug
Small rooms deserve attention and good decor just as much as big ones do.
If you're looking to make a small space feel bigger while maintaining a cohesive look, this area rug is the one for you. Pagisofe created a rug that's perfect for those parts of your home that don't have a lot of space but still need to look good. This rug comes in a few different sizes on the smaller side and is also available in several colors to ensure it matches the vibe you're going for. There's no need to worry about safety or allergens,  as this synthetic fur rug is non-toxic and hypoallergenic.
Pros:
Non-slip bottom keeps it in place
Foam pad helps keep it full and thick
Works anywhere in the home
Easy to clean with a vacuum or spot-clean
Cons:
Not as thick as it could be
Rug fibers can be quite slippery
Lochas Luxury Velvet Shag Area Rug
If you have a home with many neutral decor items, let your rug have a bit more personality.
This piece provides a great way to bring some texture and patterns into your home without being too wild. The design works well with several different decor styles. It is more on the modern side, with a Moroccan twist, creating a fun yet peaceful environment. The sponge interlayer provides extra softness to sit and walk on, and the soft fibers used for the rug make it a place to hang out and relax. We love the velvet top layer that takes comfort to a new level.
Pros:
Fun, modern pattern is still understated
Features thousands of non-slip grip dots to keep it in place
Does not shed
Cons:
Can be difficult to vacuum by hand
Noahas Ultra Soft Shag Rug
You won't know how badly you need this rug until you feel it beneath your feet.
If you have a rug that you'll be walking or sitting on daily, you may want to make sure it's soft — maybe even ultra-soft. If that sounds like you, then this rug from Noahas is the one you're looking for. Its microfiber shag material is extra fluffy and thick, making it the perfect place to relax. We love it for bedrooms so that it can be the first place your feet hit the floor to start the day. The edging on the rug blends right in, making for a clean finish that looks elegant in any room.
Pros:
Many different colors to choose from
Minimalist design works in any home
Easy to shake off or vacuum to clean
Cons:
Padding is not as thick as it could be, but the shag itself is incredibly soft
Rainlin Fuzzy Abstract Area Rug
The thickness of a rug determines its level of comfort, and this one does not disappoint.
Nearly 1.5″ of softness will be yours with this Rainlin rug. The long, thick 100% polyester fibers make this piece one you'll want to have everywhere in your home. You can expect a long life out of this rug, as it is tightly weaved to keep it from shedding and finished on the edges to keep them from fraying. The soft colors are courtesy of an environmentally-friendly dye and provide a touch of luxury to your home. When it's time for a cleaning, throw this rug in the washing machine and dryer to keep its shape and fullness.
Pros:
Durable grip dots to keep it from moving
The middle sponge area add extra comfort
Won't fade over time
Machine washable
Cons:
Can be a little slippery when wearing socks
Unique Loom Plush Shag Rug
Keeping rugs clean is a challenge, so we love that this one requires minimal maintenance.
When you have a rug in a high-traffic area, keeping it clean can seem like a constant battle. This piece from Unique Loom is made with fibers that deter more dirt build-up than other shag rugs and is resistant to stains. In the case of a spill, simply spot-clean with a carpet cleaner and vacuum up the rest. Shedding won't be an issue with this rug, either, so you can enjoy all its low-maintenance features in any room of your home.
Pros:
Able to work creases out
Safe for kids and pets
Stain-resistant and easy to clean
Cons:
Needs a pad underneath to keep from sliding
Frequently Asked Questions
Is it possible to bring a shag rug back to life that has been squashed by furniture?
We have some good news — yes, it is possible. One of our favorite methods is to put an ice cube on the areas that your furniture or other things have pressed down and leave it there to melt. Then gently blot the wet area until all the liquid is soaked up. Finally, run a spoon against the carpet to fluff it back up.
Can you vacuum a shag rug?
Yes, you should vacuum the rug. However, this only needs to be done once or twice a week. The best way to get the dirt out of the rug is to use a handheld vacuum to keep the fibers looking like new.
What is a good pile height for an area rug?
The pile height determines how soft the rug feels. The longer the pile is, the softer the rug is. Low pile rugs have shorter fibers but are easier to keep clean. High pile rugs have longer fibers but are challenging to clean. The pile height is a personal preference of how you want your rug to feel and the amount of maintenance you want to deal with.