The Best Sets of Sketching Pencils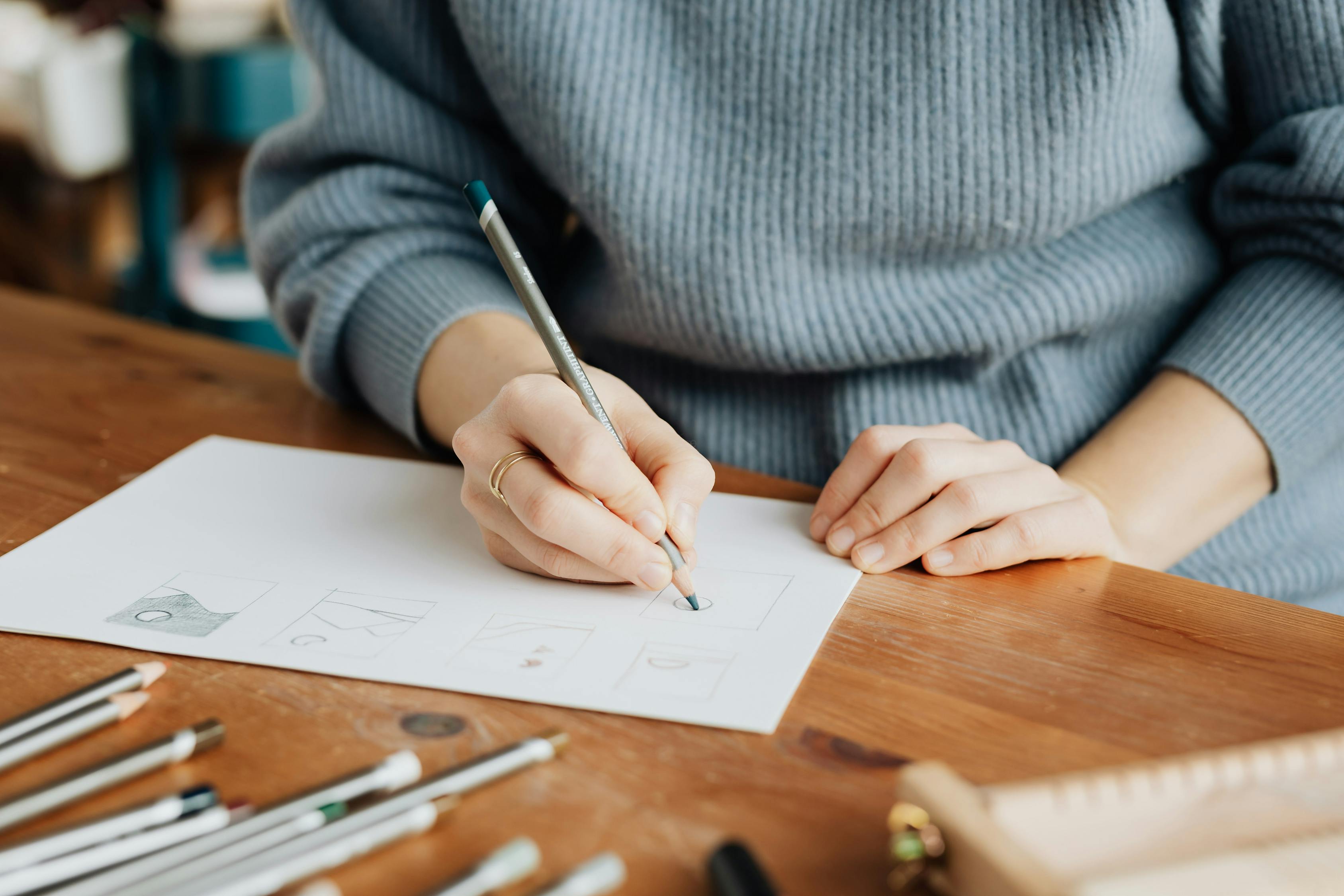 The better your supplies are, the easier it is to do good work. It's a simple fact that any artist knows all too well, which is why students and artists alike need a good set of sketching pencils. We love that they allow you to be super precise with your lining, shading, and coloring while staying durable and holding a point for longer than the average colored pencils. If you are interested in finding a set for yourself or your budding artist, you can check out our list of the best sets of sketching pencils to get started on the right track.
Misulove Professional Sketching Pencil Set
This fantastic set comes with a good selection of grades and hardnesses to give you variety.
While sketching, it's important to have pencils at different hardness levels. That's because soft pencils make darker, richer tones, and as you move up to the harder options, they get lighter. The more tones you use, the more diverse and nuanced your art becomes. We really like the Misulove Professional Sketching Pencil Set because it's budget-friendly and provides all of the most popular hardness levels and sizes so you can create beautiful pieces with ease.
Pros:
Each pencil has a long-lasting point, so you don't have to sharpen your pencils as often
The hexagonal barrels give you better grip for greater precision when compared to round barrels
These pencils are a great addition to a professional artist's collection as well as the perfect starting point for beginners
Cons:
This set does not include a sharpener
The included box isn't the most durable, so you'll probably want to find a good pencil case to hold them securely
Markart Professional Sketching Pencil Set
You can create anything with depth and character when you choose this excellent pencil set.
A good pencil set opens up a world of possibilities, which is exactly what you get when you choose the Markart Professional Sketching Pencil Set. It has 14 pre-sharpened pencils at varying hardness levels and sizes so you can easily shade, detail, and create any sketch your skill level allows without being held back by subpar art supplies. The hard graphite cores keep the points sharp and strong, too, so you don't have to keep stopping to sharpen them.
Pros:
14 included pencils with a range of hardnesses
They're affordable
These pencils are a great choice for any skill level, from beginner to advanced professional
Cons:
The box they come in isn't very durable
We would prefer a hexagonal barrel over the round barrel
Castle Art Supplies Sketching Pencil Set
Don't sacrifice quality for affordability when you could get this awesome set for an even better price.
We love quality art supplies, but we also love a great deal. Luckily, you can get both with this pencil set from Castle Art Supplies. It comes with 12 high-quality graphite sketching pencils, an ultra-soft all-graphite pencil, three charcoal pencils at different hardness levels, charcoal and graphite sticks, two types of erasers, and two sharpeners. That's everything you need to start, minus the paper itself. You can practice, experiment, and have fun with new techniques without breaking the bank.
Pros:
This set is very versatile and includes several types of sketching pencils
The included drawing tutorials are helpful
We really appreciate how affordable this set is
Cons:
It would be great if it came with an actual case to hold everything together
The charcoal sketching pencils are unsharpened
Prismacolor Premier Deluxe Sketching Set
Get started on your art journey with this deluxe sketching set.
Prismacolor has long been associated with quality art supplies, and their Premier Deluxe Sketching Set lives up to their reputation. It has 13 pieces that come together to make a fantastic starter set for anyone looking to experiment and learn how to sketch. This comprehensive set includes several types of pencils and tools you need to get started as a sketch artist. There's even a handy booklet full of tips and tricks that can help you learn the basics.
Pros:
The variety of pencil types will give you a jump-off point to finding your favorite
We enjoy how detailed you can make your sketches using this set
These pencils are made to last
Cons:
There are only seven actual sketching pencils included
It would be more convenient with a case
H & B Sketching Pencils Art Kit
When you choose this set, you get everything you need and more in one convenient package.
When it comes to craft and art supplies, we say the more, the merrier. That's why the H & B Sketching Pencils Art Kit is such an excellent option. It comes with 12 traditional sketch pencils as well as charcoal, solid graphite, pastels, and more. Everything you need, including the sketch pad, is within this one convenient package. The best part is that it's all for a very affordable price.
Pros:
There's a few different sketching tools and mediums included so you can learn new techniques
You don't need to make any additional purchases when you choose this set
All of the pencils are well-made and durable
Cons:
You will need to supervise kids using this set because it does include an artist's knife
The sketch pad only has 16 pages, but it's a good start
Frequently Asked Questions
Why is it important to have different hardness levels for your pencils?
Hardness levels determine how light or dark the pencil writes and how smoothly it moves over the paper. The more variety you have, the more complex your sketches can be. Using multiple pencils allows you to add more detail, shading, and depth to your drawings and improve your technique across the board.
What are some of the accessories that complement sketching pencils?
Sketching pencils alone can handle the job, but having a few accessories always helps. To start with, a good sketchpad is a must. You don't want to get the best pencils ever just to have the paper rip under pressure. Another must-have is a good eraser. Finally, a blender stump can really help elevate your work by softening the edges and removing clear boundaries for a more realistic finish.