The Best Queen Heated Mattress Pads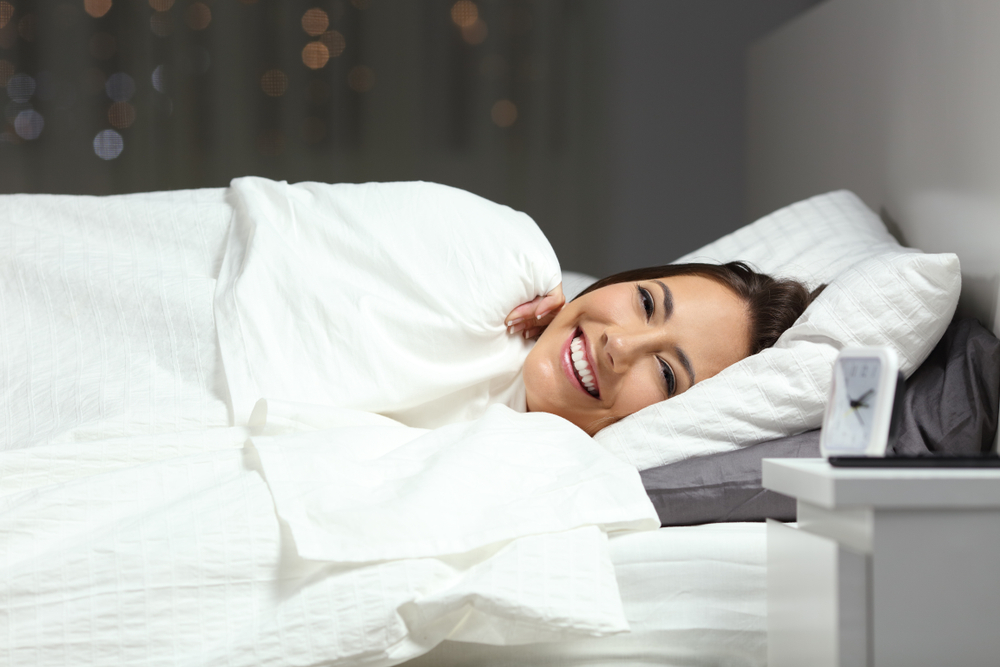 If you've never used a heated mattress pad in your life, then you're in for a real treat. When the temps start to dip and no matter how many thick sweaters you put on or blankets you wrap your body in, you simply can't get warm, then a heated mattress pad can really save your life (or at least make you feel nice and toasty in your bed). What's more, heated mattress pads are more energy-efficient, cost-effective, and altogether safer than electric blankets. Also, unlike electric blankets, heated mattress pads sit firmly atop your entire mattress, so that you stay warm and cozy throughout the entire night. When wintry weather hits, it's time to invest in one of the products on our list.
Sunbeam Heated Mattress Pad + Heated Blanket
In terms of warmth and cushioning, it doesn't get better than this pad.
The Sunbeam Heated Mattress Pad is your one-way ticket to a super-warm and cozy night's sleep with its dual-sided controllers that provide a blast of warmth (and, not to mention, superior cushioning) to every part of your body. The EasySet Pro Controller is easy to use, giving you total control over heating levels and assuring consistency by auto-adjusting throughout the night. For your peace of mind, there's a 10-hour auto-off function, so you don't have to worry about your mattress over-heating while you sleep. And, this mattress pad is made from buttery-soft, 100-percent polyester, so you'll feel like you're wrapped up in a cloud of warmth.
Pros:
Features dual-sided controllers, each with 10 heat settings to help soothe every part of your body
ThermoFine technology assures heat consistency by auto-adjusting while you sleep
The 10-hour auto-off function shuts off the heat on a timer
Made of 100% super-soft polyester
Machine-washable and dryer-safe
Cons:
Definitely on the pricey end of the spectrum
Sunbeam Heated Mattress Pad (Polyester)
Budget shoppers, take note: this mattress pad is a truly excellent value.
The Sunbeam Polyester Pad offers a soothing, uniform warmth for shoppers on a budget with its ThermoFine technology that delivers perfectly even heat for 10 hours straight. Handily, it has an auto-shutoff function. Machine-washable and made from top-quality polyester with a cushy woven top, this mattress pad eliminates the need for layers of blankets and other bedding, allowing you to sleep comfortably for as long as you like.
Pros:
Exceptional value
Offers cozy, consistent warmth throughout the night thanks to the brand's ThermoFine technology
Has 10 heat settings
Convenient preheat setting
Auto-shutoff feature turns off pad after 10 hours (a must-have safety feature)
Cons:
The dials could stand to be a little easier to use
Degrees of Comfort Heated Mattress Pad
Successfully control the heat (and your comfort levels) with this dual-control mattress pad.
The Degrees of Comfort Heated Mattress Pad offers fabulous, airtight heat control, a key factor in any heated mattress pad if you want to be as warm and cozy as possible for the whole night. It's more reliable than most when it comes to providing consistent, easy-to-control heat; plus, couples will delight in knowing that each partner can control their own side of the bed according to their specific temperature preferences. Conveniently, this pad also has fabric fitted sides that help keep your mattress firmly in place, no matter how much you toss and turn.
Pros:
Offers perfect dual control: you can heat one side and stay cool on the other, and you and your partner can both customize the temperature on your side of the bed
100-percent UL Safety-Certified
Therapeutic heat helps to relieve aches and pains and soothe the whole body
The fabric fitted sides help to keep your mattress in place
Soft, supportive quilted texture
Cons:
Doesn't have an auto-shutoff feature
MP2 Heated Mattress Pad
From its preheating function to an auto-off feature, this mattress comes equipped with all the settings you could possibly ever need.
Want a more personalized heating experience? The MP2 Heated Mattress Pad has every heat setting imaginable, allowing you to quickly cool or heat up the bed as you see fit. The preheating feature heats up the entire pad before you even climb into it, so you never have to endure an icy-cold bed. This is also a fantastic heating pad for alleviating aches and pains, thanks to its soft, flexible wires that protect your sensitive pressure points and provide the utmost in bodily support.
Pros:
10 different heat settings offer a wide range of easily customizable, accurate temperatures
Even has a preheating function
Heat gets very evenly distributed
You won't feel the wires on this pad, even as they protect sensitive pressure points
Will shut off after 10 hours
Made from premium polyester materials
Cons:
The controls are a little tough to read, especially at night
Hyde Lane Premium Mattress Heating Pad
Plush and perfectly cushiony, this Hyde Lane pad is a cut above the rest when it comes to softness.
When it comes to sheer softness and cushioning, it's tough to beat the Hyde Lane Mattress Heating Pad, especially with its quilted padding that's made from the best-quality, skin-safe cotton fibers. Aside from being gloriously soft, this mattress pad provides therapeutic heat relief for your sore muscles and joints, providing an insulated layer of heat that circulates all over your entire body. Plus, it heats up fully in mere minutes, so you can hop in a toasty, warm bed every evening. Talk about a much-needed indulgence during the long, cold nights.
Pros:
Does not have synthetic fibers and cheap wiring like some other mattress pads do
Crafted from extremely soft cotton fibers
Patented heating process provides the perfect amount of insulated, therapeutic heat
Perfect for those suffering from muscle or joint pain
Cons:
The heat coils don't extend all the way to the bottom of the pad
Frequently Asked Questions
Why should I get a heated mattress pad as opposed to an electric blanket?
A heated mattress pad delivers even, consistent, efficient heat; and, when compared to an electric blanket, it traps heat a little better, keeping you nice and toasty on even the chilliest nights. Heated mattress pads even tend to heat up quicker than electric blankets, which is always a huge plus when you need to get warm as quickly as possible.
Are heated mattress pads safe?
Yes. Although it's important to thoroughly read each product's instructions before using, heated mattress pads are definitely a safe, efficient way to retain heat – more so than electric blankets, in fact, since there's no chance of them getting balled up and potentially causing a fire hazard.