The Best Pour Over Coffee Makers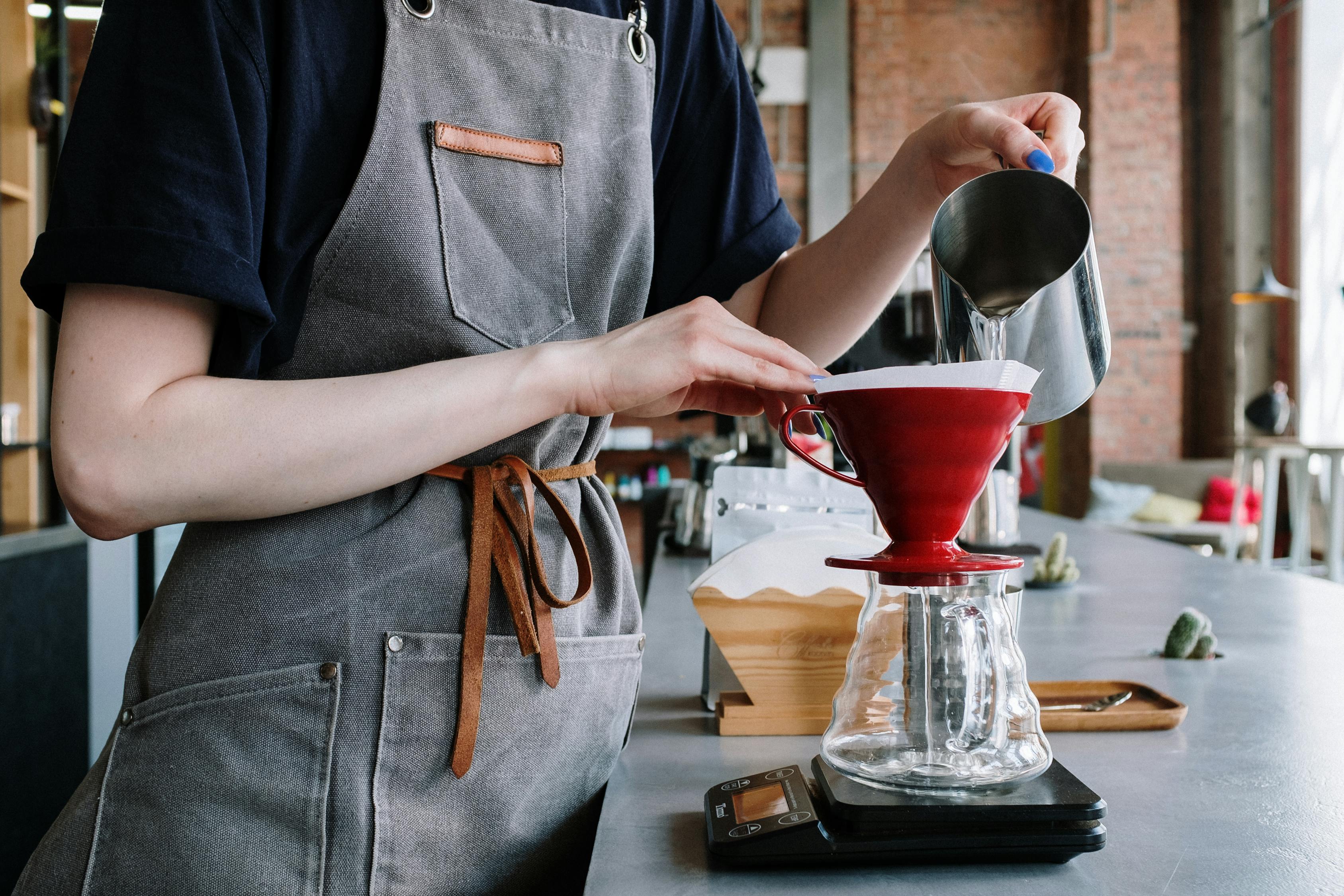 A morning cup of coffee is the perfect way to wake up. Thing is, there are a hundred and one different ways to make that morning cup. If you want a more flavorful cup of joe, try brewing your coffee using a pour-over. Our team has rounded up a few of the best pour-over coffee makers available today, all of which are bound to make your coffee-brewing experience easier while delivering a whole new level of flavor. Try one for yourself to see the difference.
Cafellissimo Paperless Pour Over Coffee Dripper
This functional filter makes a memorable cup of morning joe.
This stand-alone drip coffee cone makes your morning coffee taste like it's from the coffee shop. The fine mesh cone doesn't even need a paper filter, and coffee grinds can go right into the top for a richer, bolder flavor. Made from reinforced steel mesh, this piece creates the perfect brew each and every time. The lightweight cone is perfect for using at home or taking with you on the go, and it's ideal for small spaces like office kitchens, camping, or apartments. Once you've made your cup of coffee, simply rinse out the grinds and reuse it again and again to save on time, money, and waste.
Pros:
The coffee cone is made from high-quality stainless steel for a durable and lightweight design
The lightweight style is easy to take with you on-the-go or when traveling for the perfect cup
The mesh is designed to brew a richer, bolder flavor than you would achieve with other brewing methods
Cons:
The set does not include a mug
Fine coffee grounds can cause blockage in the filter while brewing
CHEMEX Pour-Over Glass Coffeemaker
This glass design blends the best of form and function.
Made of high-quality, borosilicate glass, this pour-over is designed to not absorb odors or chemicals to give you an amazing cup of coffee. The durable glass can be used in a range of temperatures and can even be put in the fridge for iced coffee or reheated safely without worry. The glass container holds up to 40 ounces of coffee to make eight full cups, making it the perfect replacement for your old coffee maker. Experience for yourself how this patented design transforms the flavor into a bold, delicious, and unique-tasting cup of coffee.
Pros:
The design holds up to 40 ounces of brewed coffee, making it perfect for gatherings or large families
The design is made from borosilicate glass which is designed to be durable and withstand a wide range of temperatures
The exterior decorative elements make this pour-over beautiful enough to leave out on the counter
Cons:
The filter isn't included with the glass coffeemaker
The glass is thin and can be more fragile than metal pour-over styles
Hario Ceramic Coffee Dripper
This coffee dripper is streamlined and efficient for a quick morning routine.
This ceramic style is versatile and durable to give you the best possible cup. The cone-shaped dripper helps to bring out the floral or fruity flavors in the coffee, while the ceramic body helps lock in heat and keep a consistent temperature throughout the entire brewing process. The interior of the cone has spiral ribs that allow coffee to brew correctly. The exterior is clean and simple and has a handle for easy maneuvering. Made and manufactured in Japan, this dripper works perfectly with a carafe or individual cup to make the coffee that you'll savor every morning.
Pros:
The ceramic design retains heat to ensure correct brewing and bring out the notes in the coffee
The interior is finished with spiral ribs to funnel the coffee correctly and allow for expansion
The dripper is finished with a handle to allow you to easily remove it from a mug or carafe once the coffee is brewed
Cons:
The dripper doesn't come with a mug, pot, or carafe to catch the coffee
Paper filters aren't included with your order and will need to be purchased separately
Coffee Gator Pour Over Coffee Travel Mug
Simple yet brilliant in design, the Coffee Gator Travel Mug makes pour-over coffee a possibility for those on the move.
Pour-over coffee doesn't have to stay at home when you hit the road. With the Coffee Gator Travel Mug, you can enjoy a warm brew just about anywhere you roam. Designed for those in a hurry, this pour-over coffee maker keeps your drinks hot for up to six hours and your iced brews cold for over 20 hours. And making coffee in the Coffee Gator is as simple as adding your grounds to the filter, pouring hot water over them and into the mug, and popping the cap on top. It doesn't get fresher than that.
Pros:
Made out of a The set includes a filter, scoop, and carafe so you don't need to purchase any elements separately to create your coffee
Made out of durable stainless steel that keeps your hot drinks hot and your cold drinks cold
The steel filter doesn't require any paper filters to work and can be washed easily
Great price point, especially since this is a mug and coffee maker all-in-one
Cons:
The lid is made out of plastic, so it's not as durable as the rest of the mug
Frequently Asked Questions
Is pour-over coffee stronger?
Pour-overs often brew more flavorful coffee than single-cup brewers or traditional coffee pots. By filtering the coffee at the correct speed and allowing it to bloom, it enhances the floral and fruity notes in the coffee. It also tends to be more caffeinated than coffee brewed in a normal coffee pot.
How do you make pour-over coffee stronger?
When making coffee in a pour-over, it's important to pour the water slowly. This allows the coffee to get more flavor from the coffee grounds and delivers a more caffeinated final product. If you are pouring the water slowly but your coffee still tastes weak, try using fine-ground coffee in your coffee filter.
How much coffee should I use in my pour-over?
To brew the perfect cup of coffee, the typical ratio is 1:18 coffee to water. Using more coffee will result in a stronger cup that may taste muddy or bitter. Using less coffee results in a weaker, less caffeinated cup.