The Best Popcorn Seasoning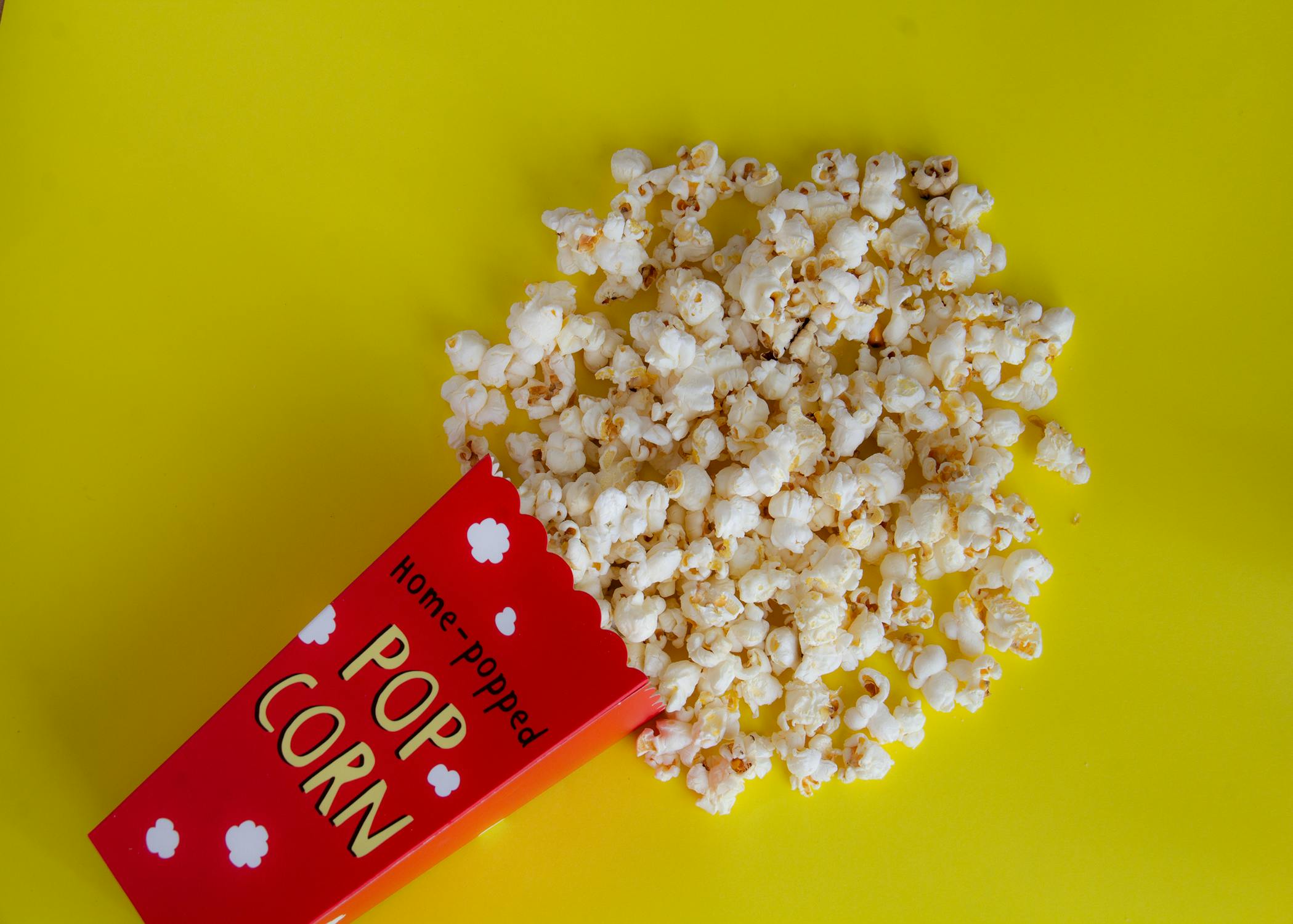 Forget about having to leave the house to get delicious popcorn your entire family will love. Instead, all you need is to stash some of these popular popcorn seasonings in the pantry, pop some kernels, apply the seasonings, and voila. And don't worry — these seasonings work with just about any brand and popcorn style. Read on to discover our top favorite popcorn seasonings.
Kernel Season's White Cheddar Seasoning
Once you sprinkle this popcorn seasoning over your natural popcorn and pop a flake into your mouth, you'll know immediately why it made the top of our list.
If you are ready to upgrade your at-home popcorn game on movie night, then you need this popcorn seasoning in your pantry right now. It has a delicious white cheddar flavor that's virtually undetectable to the naked eye once it's applied to the popcorn, and it delivers a tangy punch of real cheese flavor with every bite. This fantastic popcorn seasoning is gluten-free and Kosher and has only two calories per serving. And yes, it's the ultimate seasoning to jazz up your popcorn, but you can also add it to pasta, eggs, potatoes, salads, dressings, and more.
Pros:
It is made from real aged white cheddar cheese that delivers a delicious and robust flavor with every bite
It's the same popcorn seasoning served in movie theaters nationwide
The seasoning is gluten-free and Kosher-certified
Cons:
The formula contains milk, whey, and soybean oil, to which some people may be allergic
Kernel Season's Popcorn Seasoning Variety Pack
This variety pack offers plenty of options, so nobody goes unsatisfied.
If your family is on the indecisive side of things when it comes to choosing a popcorn seasoning, then don't worry – keep this variety pack close so everyone can choose their favorite flavor. This fantastic variety pack features flavors like nacho cheddar, ranch, caramel corn, bacon cheddar, classic butter, and cheesy jalapeno. With only two calories per serving, these Kernel Season's popcorn seasonings are a low-calorie way to jazz up your bland popcorn. Trust us: your movie night snacks will never be the same after you try these seasonings.
Pros:
The seasoning is gluten-free and Kosher certified
The range of flavors is extensive, so you can experiment and see which you like best
The variety pack offers a great way to combine different seasonings to create your own unique combinations
Cons:
The formulas need spray oil to help the powdered seasoning stick to the popcorn better
Hoosier Hill Farm White Cheddar Cheese Powder
Perfect for sprinkling anywhere, this white cheddar cheese powder is just what your popcorn game has been missing.
If you're a white cheddar family, then having this white cheddar cheese powder is a must-have in your pantry. This one from Hoosier Hill Farm serves as the perfect seasoning to upgrade your popcorn game, but it also works excellent on pretzels and all your favorite snacks. It even works on pasta and salads. We love that the Hoosier Hill Farm White Cheddar Cheese Powder is also gluten-free and made in the United States. Not to mention, this delicious white cheddar popcorn seasoning is also very low in calories, making it perfect for the entire family.
Pros:
The seasoning is gluten-free
Excellent with mac-and-cheese, as well
It has the perfect consistency: it sticks to your popcorn without feeling loose or powdery
It features a mild cheddar flavor that won't overpower your popcorn
Cons:
Tends to clump up sometimes
FreshJax Premium Gourmet Spicy Popcorn Seasoning
If you're a spicy food lover, check out this salt-free popcorn seasoning with a spicy kick.
Take your popcorn game up a notch with this spicy popcorn seasoning blend. This FreshJax Popcorn Seasoning contains all-natural ingredients like nutritional yeast, organic chili flakes, organic cumin, and organic cayenne pepper, perfectly blended to give you a spicy surprise. It features a medium-hot spicy level, and the blend is vegan, gluten-free, and Kosher. But that's not all – this spicy popcorn seasoning blend is also made with organic ingredients, no artificial flavors, non-GMO, and all the flavor you're expecting.
Pros:
The seasoning is vegan, gluten-free, non-GMO, Kosher, and non-irradiated
The blend is made using only organic ingredients
It's a salt-free popcorn seasoning to give you ultimate control over your sodium intake
Cons:
The blend is manufactured in a facility that processes peanuts and tree nuts, making it non-hypoallergenic
Amish Country ButterSalt Popcorn
If you want to recreate that butter-flavored popcorn you get at the movie theaters, try this butter popcorn seasoning.
Somedays, you're just craving some buttery popcorn, just like the ones you get at the movie theater. However, when you don't want all of that fat and salt, you can have this old-fashioned recipe that gives you a healthier alternative to your classic butter popcorn seasoning. This seasoning is low calorie, non-GMO, gluten-free, and it's also free of tree nuts and peanuts, so everyone in the family can enjoy it. Just sit back and scarf down your popcorn (not too fast) with this guilt-free popcorn seasoning.
Pros:
Gluten-free and safe for those with peanut or tree nut allergies
It has a unique and strong ballpark-inspired buttery flavor
The formula is also low in calories and non-GMO
Cons:
The formula includes food coloring
Frequently Asked Questions
How do you use popcorn seasoning?
Most popcorn seasonings come in powder form. You usually need to add liquid to the seasoning or the popcorn to make sure the powder adheres to the popcorn. Also, you should make sure you sprinkle the seasoning when the popcorn is still hot.
Can you add seasoning to the popcorn before popping it?
If you use powder popcorn seasoning, you'll have to wait for the popcorn to pop before seasoning. However, if you're using a liquid or cream seasoning, you can add it to the pan before you pop the popcorn, although this will result in a less intense flavor than the powder seasoning.