The Best Office Tape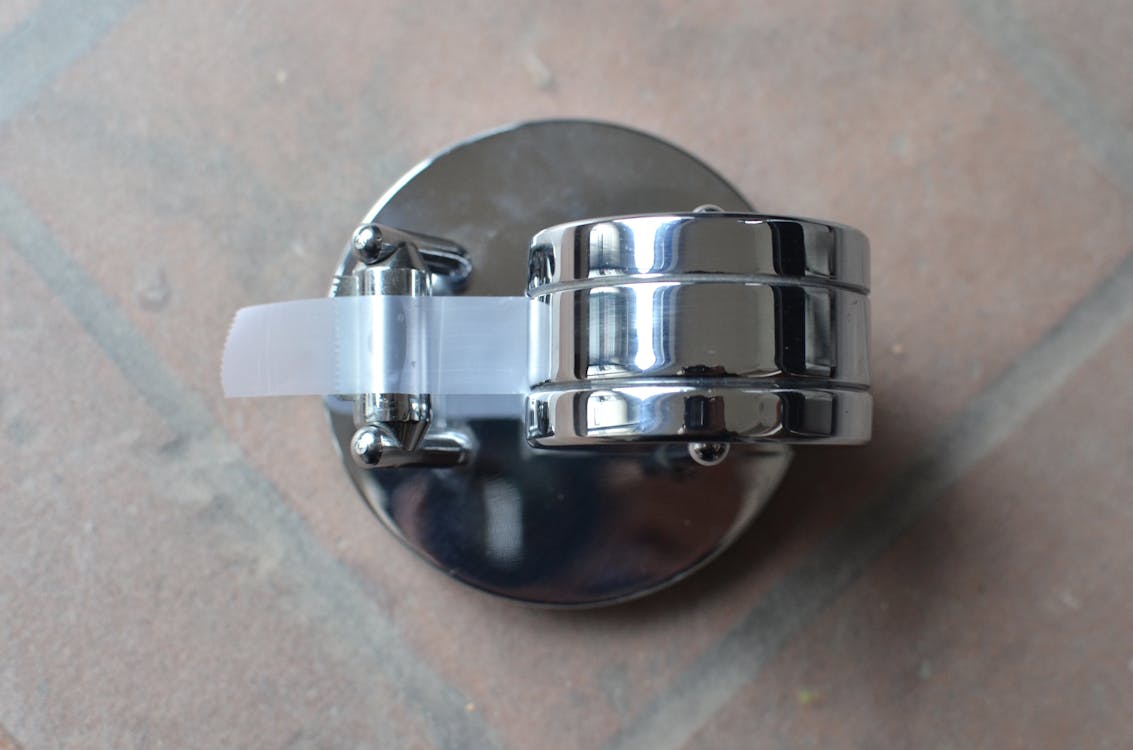 A small yet essential component of any home office is some sticky, versatile office tape. You can use it to put up notes on your wall or desk, make minor fixes to small items, label important envelopes and documents, or keep computer wires out of the way. From the classic transparent tape and double-sided options to colorful rolls and unique dispensers, office tape is a must-have. But, of course, not all tape is the same. To help you find the new addition to your workspace, we've put together a list of our favorite office tapes on the market today.
Scotch Magic Tape
As the original office tape, this option is great for fixing those everyday mends or hanging up notes.
This classic office tape is offered in the original matte finish and is nearly invisible once placed on your paper or object. It can be peeled off the roll smoothly and cuts super easily for a hassle-free experience. The 3M adhesive technology bonds tightly to paper while the transparent tape disappears seamlessly on surfaces. Plus, this tape's invisibility is perfect for many uses, like making notes on your planner without having to write on the paper itself.
Pros:
Frosty on the roll but disappears when in use
Comes with 12 rolls of tape
Safe to use on photos
Cons:
Scotch Heavy Duty
When you need a tape that can get the job done, this no-nonsense pack has your back.
This tape is made with an industrial-strength adhesive for maximum stickiness. Great for packing or holding wires out of the way, this tape features a durable and solvent-free adhesive that can even stick to more rugged surfaces. The release coating makes unwinding and peeling from the roll a cinch while the material is made to resist any unwanted tearing.
Pros:
Resists splitting and tearing
Industry-strength adhesive
Comes in a pack of six
Cons:
You'll need to cut this tape to size should you need smaller pieces
EZlifego Double Sided Tape
This double-sided tape will give you the adhesive you need while sticking to your budget.
This tape is powerful, durable, and leaves no residue on cherished items or surfaces. You'll receive over nine feet of this multifunctional tape at a very attractive price point. Simply add a strip to the side of your desk and place your most-used items like chargers or pens right on the adhesive. It can hold up to 18 pounds on smooth surfaces, and once removed, just rinse it with water and allow it to dry for it to regain its stickiness.
Pros:
Removable and double-sided
Great value for the price
Extremely versatile
Cons:
It's best to be conservation with the amount of tape you use considering its strength
Really Good Stuff E.Z.C. Removable Highlighter Tape
Add some color to your home office with this fun tape.
Perfect for labeling or just having a little fun while filing, this colorful tape could be your new favorite. You'll receive six different colors of removable highlighter tape for all your office, school, or home needs. The colors are very subtle and allow you to easily see through the other side, making them both fun and functional. The tape is semi-transparent that is easy to peel off and reposition on other surfaces or documents.
Pros:
Ideal for labeling or highlighting
Semi-transparent finish
Comes with dispensers
Cons:
Much narrower than other tapes
Scotch Hedgehog Tape Dispenser
This tape comes with a cute, hedgehog-shaped dispenser to add a little flair to your workspace.
Best With Unique Dispenser
Add a touch of whimsy to your workspace with this shiny and stylish pick. This Scotch tape dispenser is in an adorable hedgehog shape with a textured gold surface. Designed for easy, one-handed tape dispensing, this model is weighted for stability and features premium blades that will stand the test of time. It comes with one roll of high-quality Scotch tape, making it just about the best little office mate we could hope for.
Pros:
Cute and stylish dispenser
Comes with one roll of Scotch tape
Great value for the price
Cons:
We wish the dispenser came in different colors, but we can't get enough of this little guy
Frequently Asked Questions
What should I consider when purchasing office tape?
You should first consider your general needs when purchasing office tape. Think about if you need a more durable choice for taping wires or fixing more moderate issues or if you need lightweight tape for everyday use. And if you plan to use tape for labeling or to write in schedulers, you may want to get some tape that is transparent or semi-transparent. You should also think about how often you plan to use your tape and how much tape you might need so that you can determine whether you should get a bulk option or just a couple of rolls. Also, if you plan to remove the tape, grab a style designed to prevent damage to surfaces.
What are some things that I can use office tape for?
You can use office tape for a wide variety of things, both inside and outside the workplace. In the office, you can use tape to write on without damaging the surface or item you place the tape onto. You can also use it to hang up schedules, calendars, clean your keyboard, or hang notes you need to keep at the front of your mind. You could use tape to hold computer wires in place or to mend minor paper tears. At home, you can use this tape to secure gift wrapping paper, hang up notes or schedules for the whole family, or use it to clean up broken glass and other sharp fragments more safely. And depending on the type of office tape, it can also be great for packing up boxes and securing them for shipment.