The Best Meat Grinders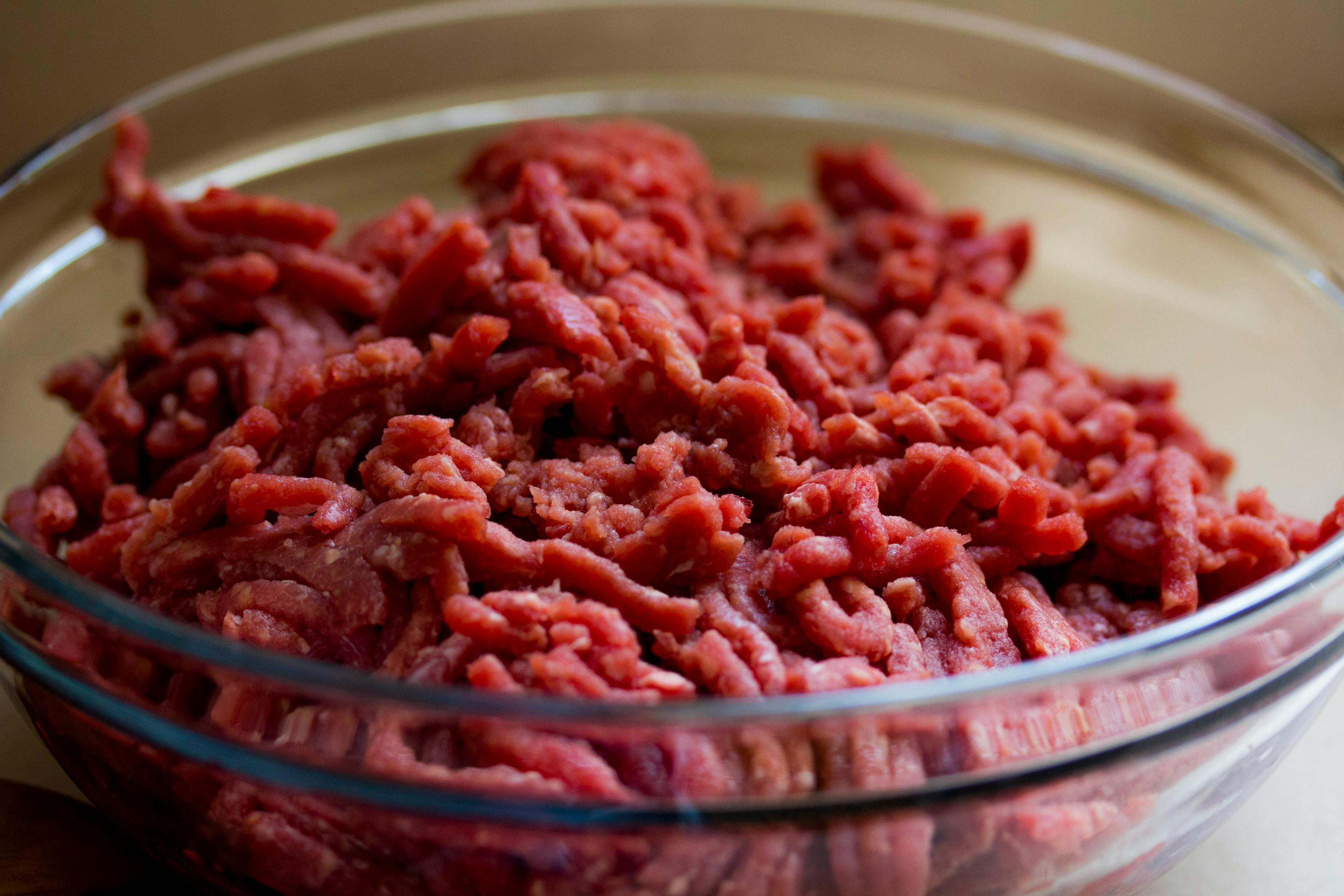 Meat grinders are the ultimate kitchen tool for meat-loving DIYers. And while there are plenty of good reasons to get yourself a meat grinder, the best one we could think of? The fact that you know exactly what is in your meat. On top of that, the quality and taste are also unparalleled. So what should you look for in a meat grinder? While you might have some of your own list of must-haves, we have a few of our own to add on. You're definitely going to want a durable meat grinder that'll hold up over time, seeing as grinding meat is a tough job. You'll also want to decide between a hand-crank or an electric model, as they both have their merits. And as for some extra perks, you'll want to think about the necessary attachments you'd like for whatever meat grinding task you have at hand. We've put together a list that cover all of the types of meat grinders.
AAOBOSI Electric Meat Grinder
With multiple parts for grinding your favorite meats, this 3-in-1 model is the ideal meat grinder.
This 3-in-1 meat grinder has an incredibly durable motor for grinding meat quickly and efficiently. With 3 different modes, this grinder acts as a meat mincer, a sausage stuffer, and a Kubbe maker. Multiple cutting blades, a handy feeding tray, and an easy on/off switch all make this an excellent choice for grinding your favorite meats. And if safety is paramount to you, this model has two on/off switches. The motor will not turn on unless both are in the "on" position.
Pros:
High performance motor (350 watt motor with a maximum of 1200 watt power).
Copper motor parts are incredibly durable.
Quiet when running.
Powerful auger.
Stainless steel cutting plates and accessories.
Cons:
This meat grinder and its parts are not dishwasher-safe, so you'll have to thoroughly hand clean every single used piece.
LHS Manual Meat Grinder with Stainless Steel Blades
This meat grinder uses the strength of your body to power through the process of meat grinding. With sharp blades and a durable build, it'll be a quick and easy job.
If you're looking for a high-quality meat grinder that won't break the bank, a hand-cranked meat grinder is a fabulous option. Incredibly simple to use, there aren't a bunch of fussy pieces or time-consuming processes. Rather, simply put the meat into the grinder and turn the handle. And if you're wondering how effective a manual meat grinder is, you'll be pleasantly surprised to learn that these tough, sharp stainless steel blades are just as effective at mincing meat as a motorized meat grinder. With a surprisingly powerful suction base, you can set up this grinder virtually anywhere – no power necessary.
Pros:
Ergonomic handle design for a stable, pain-free grinding process.
Excellent for more than just meat, this even comes with 4 different cooker shapers.
Two differently sized cutting plates are included.
Safe for the dishwasher.
Cons:
The plastic chamber doesn't detach from the base. It might be a tad easier to clean and put away if it did.
ALTRA Electric Meat Grinder
Some jobs just require a bit more. This heavy-duty grinder is well equipped to handle a large amount of meat.
This pro-grade meat grinder has all the bells and whistles for a fantastic grinding experience. What makes it pro-grade? Mainly, the construction. With three layers of reinforced stainless steel, a thick aluminum alloy layer, and premium ABS, this is a grinder that just rises above the rest in terms of durability. And if you're a big meat eater, you'll appreciate the specialized, patented technology that's a large part of what makes this such a high-quality grinder.
Pros:
Easy to disassemble and clean.
Rust-proof design.
Kibbeh maker.
Concealed storage box.
Cons:
Meat bin could stand to be a bit larger.
STX Turboforce II Platinum
This meat grinder comes with virtually everything you need to make delectable meat products---all you'll need to bring is the meat.
Featuring 2,000 watts of max output power, this is a heavy-duty, premium meat grinder that comes with all of the bells and whistles. Not only does it have a patented cooling system that keeps this piece of machinery working in top shape for virtually twice as many years as similar machines, but it also has a foot pedal, multiple high-functioning attachment blades, and other key features that make using this meat grinder highly productive. The STX has all of the parts to make everything from delicious, custom homemade sausage and burger patties to Kubbe. In other words, this is a thoughtful design with thoughtful packaging. All you'll need to do is bring the meat.
Pros:
Highest quality stainless steel for all of the parts and pieces.
Easy to clean for a trustworthy, sanitary meat station.
Foot pedal included (although optional) for hands-free use.
Quad Air Cooling System extends the life of this machinery.
Cons:
Cleaning properly is essential to maintaining the quality of this meat grinder, but there are very specific, instructions on how to do so, and it's not a simple process.
LEM Products Stainless Steel Big Bite Electric Meat Grinder
Ideal for wild game hunters, this meat grinder has a large meat tray and a heavy-duty motor for pounds of processing.
If you're a big game hunter, you're going to need a quality meat grinder. This one from LEM Products has all of the pieces, durability, and functionality you'll need to grind your freshly harvested meat. The extended auger pulls in more meat, so for larger animals, the processing time is minimal. With all stainless steel parts, you'll have a sanitary work station, too.
Pros:
Efficient meat grinder at 7 pounds per minute.
Rifled head for an easier second grind.
Quiet when running.
5-year factory warranty.
Cons:
There is no reverse on this grinder.
Frequently Asked Questions
What's the purpose of a meat grinder?
A meat grinder is a kitchen tool that does exactly what it sounds like: it grinds meat. It's fantastic for making your own sausages, hamburger patties, or minced chicken or fish. Freshly grinding meat makes a huge difference in taste, especially if you're purchasing quality whole meat.
Are meat grinders sanitary?
When handling raw meat, there are some extra precautions that one should take. It's important to grind meat in an area that's clean, clutter-free, and and has a low risk of poor sanitation after the meat and meat grinder is all cleaned up. When selecting a spot to grind meat, make sure there is absolutely nothing around you that could become cross-contaminated. And lastly, make sure to thoroughly and properly clean the meat grinder and all of its parts.