The Best Kneaded Erasers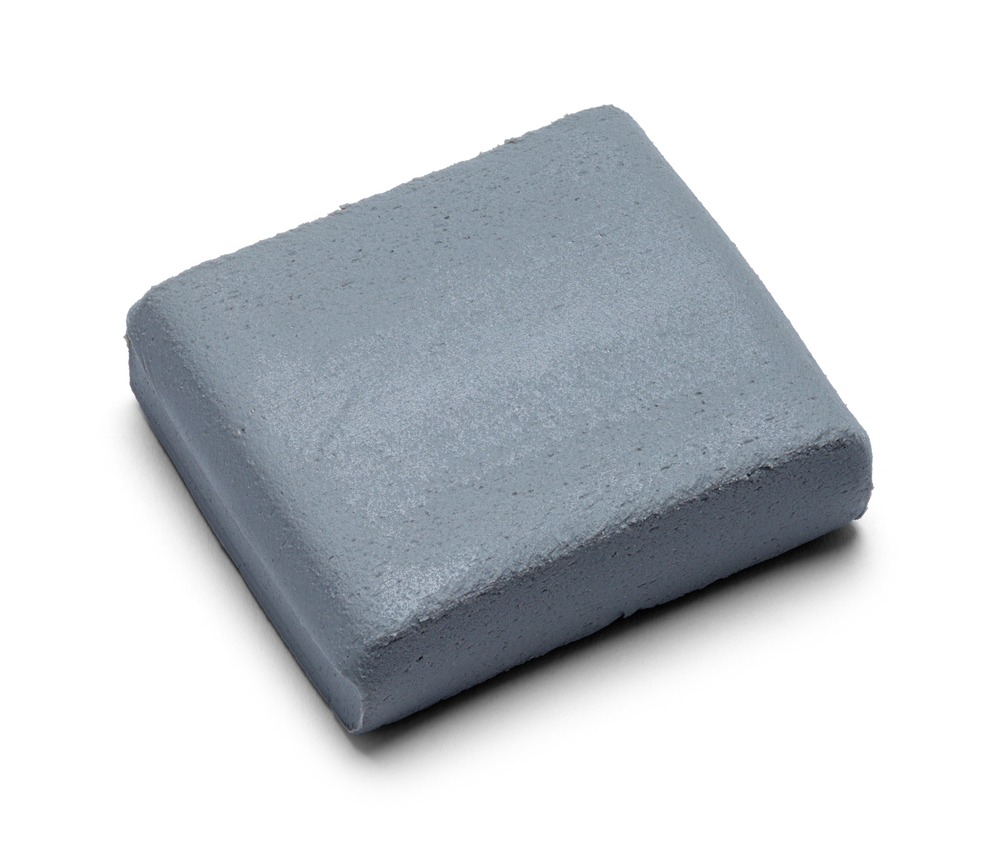 If you are a painter or an artist, you know better than anyone that making mistakes is a huge aspect of perfecting your craft. Kneaded erasers are an artist's most essential tool to edit, improve, or update their artwork. When searching for the ideal kneaded eraser, we recommend emphasizing traits such as versatility, capacity, and efficiency. Luckily, we've done all that in-depth research already and made you a list of the best kneaded erasers online. Continue reading to find which kneaded eraser is right for you.
Faber-Castell Kneaded Eraser
This eraser can quickly edit a wide variety of mediums.
The option from Fabre-Castell offers incredible versatility as it functions for a variety of different kinds of artwork, including pastel, charcoal, or pencil work. Plus, you can use it for cleaning slides or adding the final touches to a sketch drawing. Additionally, it comes included with a durable plastic storage case that allows you to conveniently store your eraser and prevent it from being damaged or destroyed.
Pros:
Plastic storage case provides convenience and longevity
Multi-functional and great for erasing pastel, or pencil, charcoal
Great for add final touches on sketch drawings or cleaning slides
Cons:
A bit more expensive than some other options, but the quality is worth it to many
Mr. Pen Kneaded Eraser
These erasers feature eye-popping colors that make them stand out from the crowd.
The bright-colored design of this kneaded eraser gives it a stylish look. Along with style, the choice from Mr. Pen presents an extremely absorbent build making it perfect for graphite and colored pencil drawings. Additionally, it can be beneficial for correcting and lighting different types of artwork, including pencil, pastel, and charcoal work. You even can use this eraser for final drawing touch-ups and for cleaning slides. Lastly, this eraser is able to easily mold into the size or shape of your preference.
Pros:
Bright color options enhance attractiveness and style
Can be used for pencils, pastel, or charcoal work
Molds into different shapes and size to convenience and flexibility
Cons:
A bit stickier than your usual kneaded eraser
Uplama Kneaded Eraser
Get a ton of erasers at a great price with this multi-pack.
The option from Uplama offers you the best value pack out of any other kneaded eraser packs online. The flexible design allows you to easily bend, pinch, or twist these erasers without fear of damaging them, making them ideal for editing or correcting smudges, blemishes, or excess lines. Plus, the moldability allows you to modify the shape and size of these erasers, making them easier to fit into your hand. This flexibility makes them suitable for professional artists practicing their highlighting skills. Additionally, the option from Uplama is ideal for pencil, chalk, graphite, or sketch drawings. And to top it all off, with their rubber putty design, these erasers leave no traces or marks on your drawings.
Pros:
Rubber putty leaves no traces or marks
Flexible design can change shape and size to your preferences
Great for correcting smudges on your drawings
Cons:
Could have included multiple color options to choose from
June Gold Kneaded Eraser
These kneaded erasers are perfect for graphite, charcoal, chalk, and pastel sketching.
The pick from June Gold is considered the best-kneaded eraser available for sketch drawings. Since it's crafted with absorbent material, the June Gold kneaded eraser is able to help blend, shade, highlight, or correct your sketches and pencil drawings. Additionally, it can be extremely useful for erasing graphite, pastel, or chalk. Another convenient aspect of this eraser is its moldable design that enables this eraser to be modified or changed into any shape or size without leaving any rubber residue. Lastly, you can easily clean it by kneading the eraser through your fingers.
Pros:
Can transform the size and shape of the eraser
Easy to clean with your fingers
Great for blending, highlighting, and shading
Cons:
Eraser is useful but somewhat sticky
Prismacolor Kneaded Eraser
This eraser's high-quality rubber material makes it a beloved option among artists.
Prismacolor's kneaded eraser is one of the most beloved by artists, and for good reason. First off, the high-quality rubber material is enabled to leave surfaces smooth, fresh, and clean. Additionally, the pick by Prismacolor is handy for pencil sketches, charcoal, and chalk. Plus, it can also be very helpful for blending, highlighting, or shading. The elastic design also enables you to transform this eraser's shape and size to fit the drawing you are working on.
Pros:
Very useful for erasing pencils, pastel, or charcoal
High-quality rubber material enhances longevity
Highly effective at leaving a smooth and clean surface
Cons:
The eraser is larger, making it somewhat difficult to store
Frequently Asked Questions
How long will my kneaded eraser last?
The longevity of kneaded erasers depends on multiple factors, including how often you use your kneaded eraser and its size. Additionally, erasers that come with durable storage cases or sliding sleeves can be stored in those containers to ensure they last longer.
What makes an effective eraser?
A well-functioning kneaded eraser should remove any markings smoothly without leaving any blemishes or damaging your drawing or writing.